15 AAPI-owned clothing brands to support right now
— Recommendations are independently chosen by Reviewed's editors. Purchases you make through our links may earn us a commission.
Asian American and Pacific Islander Heritage (AAPI) Month celebrates the cultural influence and impact that the AAPI community has had on everything from home decor to food to clothing in the United States. If you're shopping for the latter and seeking a way to give back to the AAPI community, consider buying directly from retailers run by those of Asian descent. Here are 15 AAPI-owned style brands you can support this month and all year-round.
1. Victoria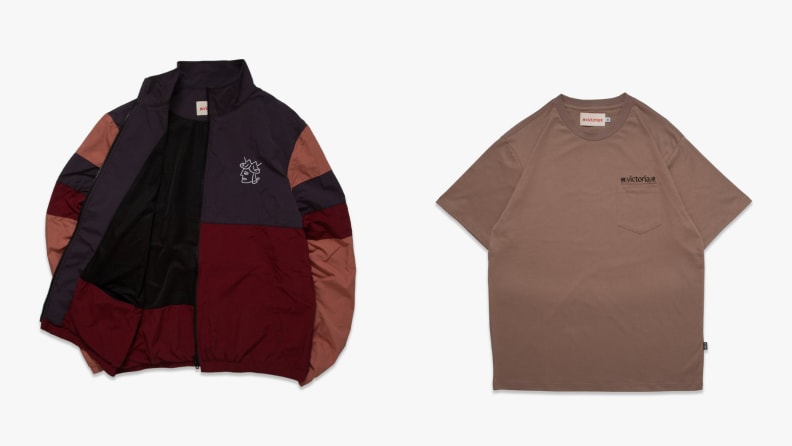 Created by Chris Bradley and Art Leung, Victoria is a company that's "for skaters and by skaters." Since 2015, it's been selling skate apparel inspired by the colonial influence in Hong Kong during the '70s, '80s, and '90s. The brand's current skate roster has riders in Japan, Thailand, and Korea, and it holds a bevy of art exhibitions and community meet-ups around the world.
Like many skate brands, Victoria's fit leans on the baggier side for a casual street style or billowy board-ready look. The basic Linguistics Tee features a slightly oversized cut while the cargo pants and jackets are roomy and loose.

Shop Victoria Hong Kong
2. Vera Wang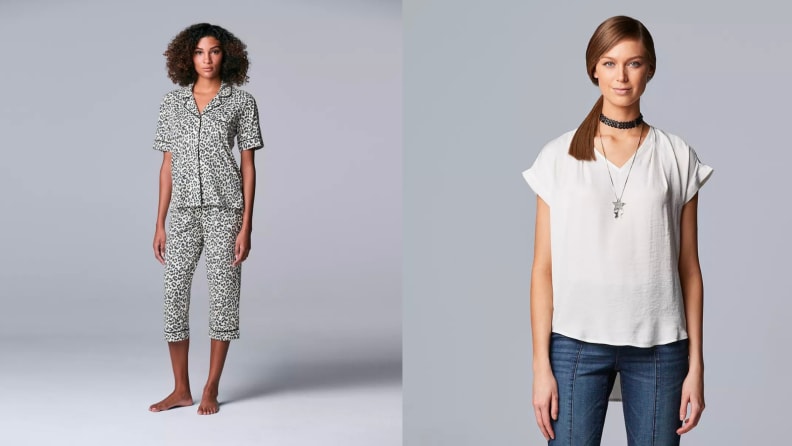 Chinese American fashion designer Vera Wang is known best for her stunning wedding collections and opulent celebrity outfits. Styling everyone from Kim Kardashian to Michelle Obama, Wang has made herself a household name through a decades-spanning career in fashion.
But Wang's clothing isn't restricted to celebrities. Simply Vera Wang is the high-end designer's exclusive line with Kohl's, featuring ready-to-wear women's clothing. She's also designed home goods, perfumes, jewelry, sunglasses, and bags.
3. Gentle Monster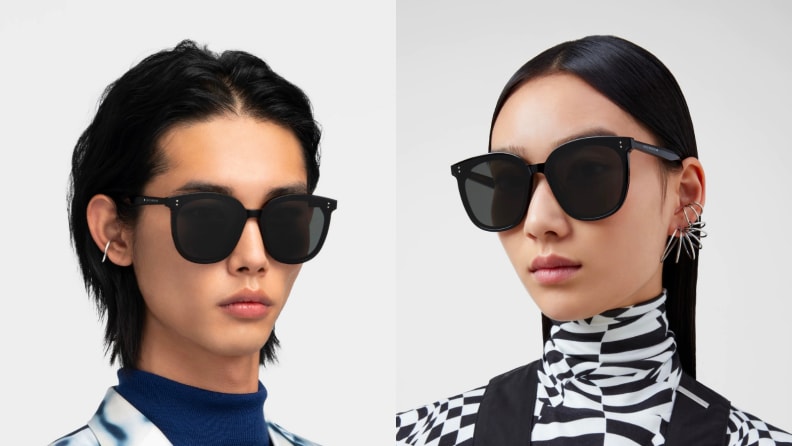 South Korean company Gentle Monster is known for its oversized and colorful sunglasses that are popular in Korean culture. Owner Hankook Kim started the brand after taking inspiration from Warby Parker, but found its own lane of success through high-concept storefronts and art installations. Today, Gentle Monster is worn by celebrities like Son Ye-jin of the K-drama Crash Landing On You and K-pop star Jimin of boy band BTS. Gentle Monster primarily sells "Asian fit" eyewear, designed for low nose bridges.
4. Jw Pei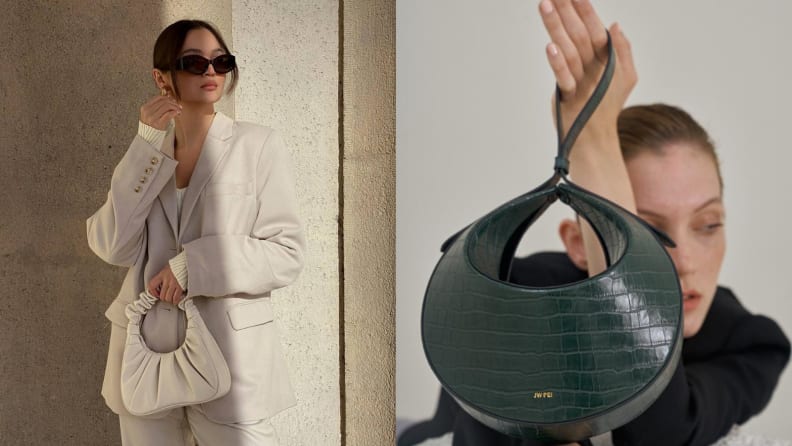 The qualifiers "affordable" and "luxury" collide with Jw Pei, a handbag company started by Chinese American husband-and-wife duo Yang Pei and Stephanie Li. This Los Angeles brand produces minimalist bags with a slight twist in the form of colorful, often muted hues. Every bag is made from a mixture of vegan leather, high quality canvas, and recycled plastic bottles.
Two of Jw Pei's bags have gone viral among influencers: the scrunchy-like Gabbi bag and the moon-shaped Rantan bag. With so many shapes and colors, it's tough to find an accessory from JW PEI that won't match your style.
5. Ziran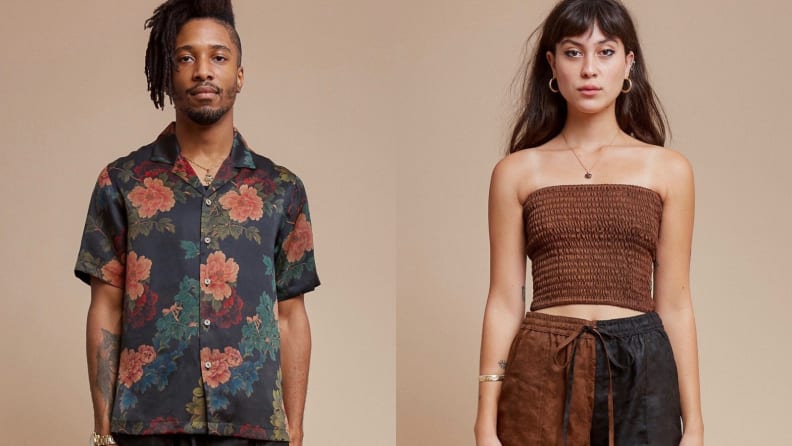 Los Angeles clothing company Ziran has been selling garments made from Xiang-yun-shā silk—an eco-friendly type of silk that's coated in mud and dyed with vegetable juice—since 2016. Founded by Kelly Wang Shanahan, Ziran embraces both Chinese culture and sustainability in fashion. The name itself is derived from a concept found in Daoist philosophy—ZIiran (自然) means "self so, natural, spontaneous, and free."
Ziran handcrafts each garment in small batches to ensure top-notch quality and a sustainable fashion cycle—smaller batches means less risk of wasting money and resources. It offers clothes in women's, men's, and unisex sizing, and, most recently, a line of children's clothing. You'll also find incense, masks, and home accessories.
6. Notte
The playful jewelry of Notte combines quirky glass charms with a childlike palette—think elementary school stickers mixed with hippie iconography and gold accents. Yellow smiley faces, chili peppers, hearts, stars, and dolphins play a role for several of Notte's pieces, and they're all from the brain of designer Jessica Tse.
Inspired by living between Florence, Italy and New York, and sketchbook doodles, Tse's eclectic brand sells earrings, necklaces, jewelry bowls, and hair clips. Some pieces are made of sterling silver and glass while others boast gold and pearls, showing Tse's appreciation for imagination.
7. Akashi-Kama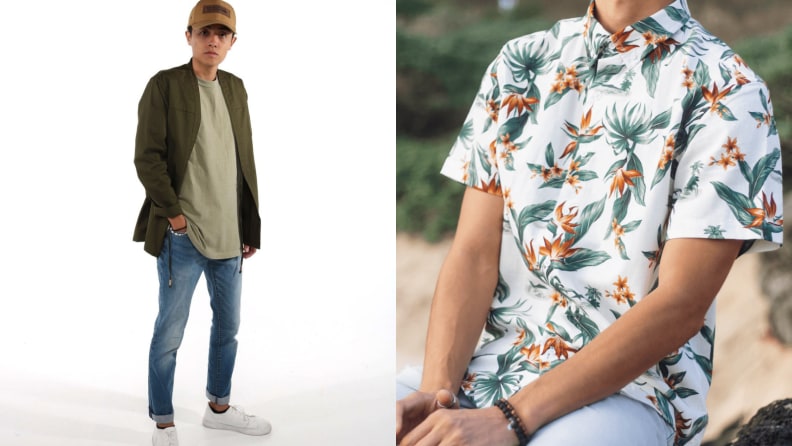 The Japanese-American experience is the main focus of clothing company Akashi-Kama, founded by Alec Nakashima. Each garment is domestically designed and manufactured in Oakland, California, taking inspiration from Japan, but Americanizing it for streetwear. The Noragi Jacket, for example, takes a Japanese workwear staple and turns it into a lighter piece fit for a breezy overshirt. Meanwhile, the Aloha shirt collection uses midweight Japanese fabrics—which Akashi-Kama points out is how they were originally made in the early 1900s in Hawaii—as opposed to cheaply produced rayon.
The brand also proudly declares "We Made It In America" on its domestically made clothing as a nod to something "ancestors proudly scribbled on letters back to their families." The company is currently celebrating AAPI Heritage Month with a special tee in hibiki (light beige) and black.
8. Yes She May
Birthed a few months deep into the pandemic, Yes She May founder and CEO Mei Xu started the site as a way to uplift independent companies that are for women and by women. Since June of 2020, the storefront has expanded to nearly one hundred female-owned businesses and artisans who sell shoes, clothing, home goods, and beauty products across the platform.
You can shop companies like Anna New York, NUDE, Ellender, Bonajour, and Mei Xu's former company, Chesapeake Bay Candles. Yes She May works directly with each brand it sells to ensure every company's vision is shared with shoppers.
9. Heritage & Bloom
Korean-American entrepreneur Allison Song started Heritage & Bloom because of her lifelong passion for design. Since starting the company, it's been a home to Song's creativity, with South Korean-inspired jewelry, clothing, and accessories. The brand sells headwraps, geometric earrings, and candles. The current Taegukgi collection boasts bold jewelry designs that reflect the meanings of the South Korean flag: balance, harmony, peace, and movement.
10. Kara
Handbag company Kara has been a major force in the designer scene since 2013, when Sarah Law started it as a way to showcase cultures learned by her Caucasian-American mother and entrepreneurial Chinese father. Blending her multilayered identity into a creative pursuit, Law says Kara expresses her unique perspective of not fitting into a singular cultural mold or stereotype.
Kara's bags and accessories prove unique. Gold crossbody chains replace purse straps, hats are made of mesh patterns of crystal, and the vast array of gender-blurring unisex items embrace inclusivity and challenge the social norm.
11. Thakoon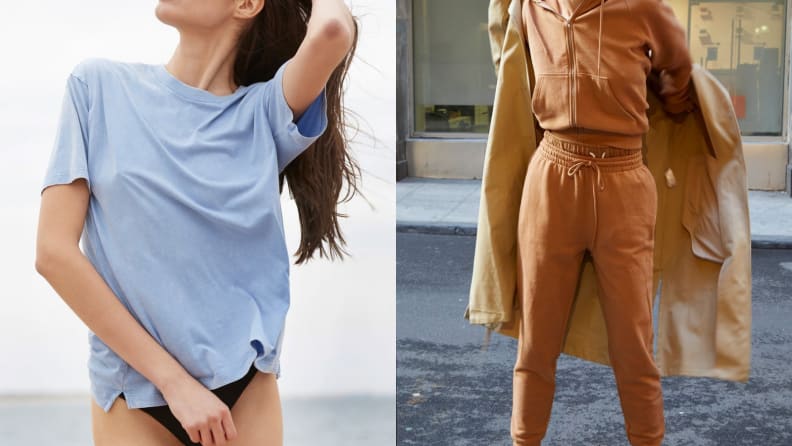 Thakoon—a company founded in 2019 by Thai-American designer Thakoon Panichgul—reimagines the everyday wardrobe. After working as a fashion editor for Harper's Bazaar, Panichgul became a fashion designer and began constructing collections that are sophisticated but easy to wear.
He launched Thakoon after realizing there was a need for simple and affordable designer wear that embraced high quality materials. The brand features modern cuts for women that are made from premium fabrics like cotton and wool. The site is stocked with joggers, sweatshirts, and basics that are easily worn for everyday attire, but constructed to last in the long run. In short? Thakoon is modern fashion with an eye for excellence.
12. Jacq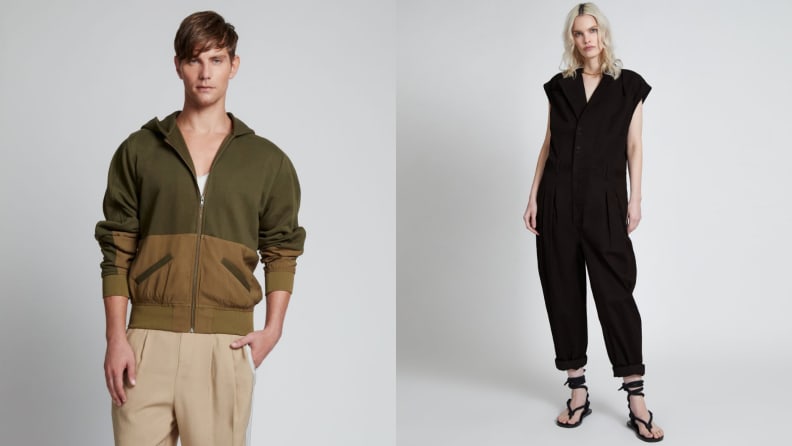 Taiwanese clothing designer Jackie Yang started Jacq as a way to push fluid fashion into the forefront. The genderless clothing is an expression of Yang, who told Forbes, "I don't align with just one pronoun, I identify with all of them." Every garment Jacq produces aims to fit into any closet, regardless of gender, age, or race.
The looseness of Jacq's clothing expresses freedom of fluidity, embracing clothing styles that are fit for everyone. Hoodies, jumpsuits, shirts, and pants are constructed with a relaxed and flowy look to further push the idea of gender liberation. Jacq's clothing is also more sustainably produced, turning recycled fabrics into new garments.
13. Tanoa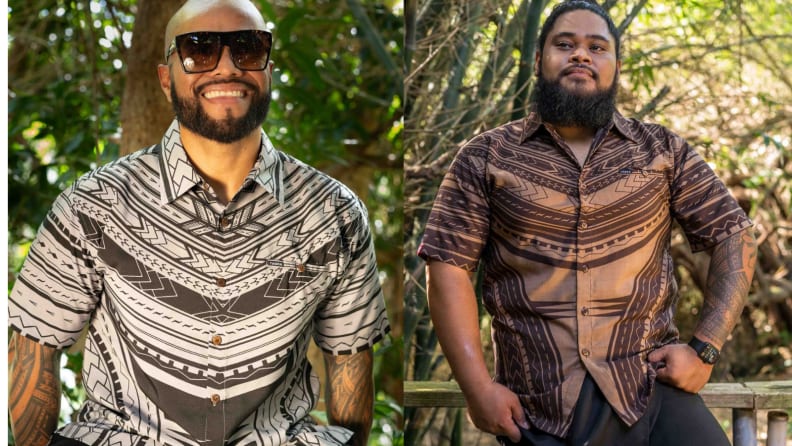 Family-owned clothing retailer Tanoa has been selling Samoan and Polynesian-inspired Aloha shirts since 2009. Husband-and-wife duo Aaron and Cindy F. started their business to showcase traditional Pacific art, and it's going strong since their first store opening in Hawaii. Tanoa's clothes feature vibrant designs and tropical cuts in sleeveless hoodies, breezy dresses, and beautiful silk shirts. Traditional Samoan wear, like an 'Ie Faitaga (or Sulu), is also available through special collections.
14. PH5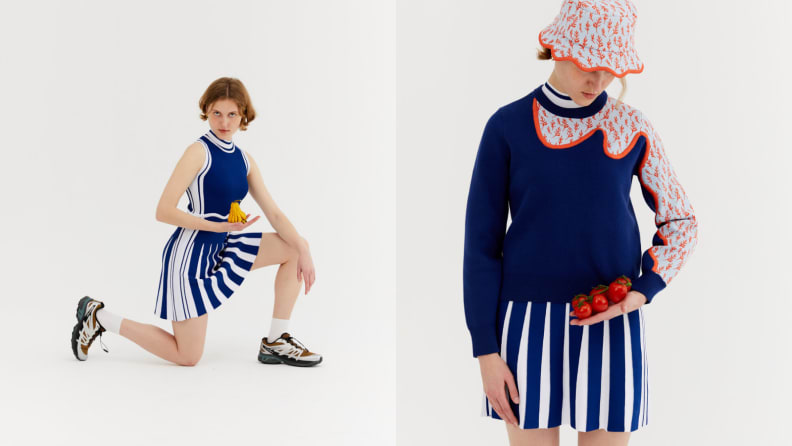 PH5 is an unconventional women's clothing company that carries itself as a whimsical brand inspired by architectural dimensions of unique knitting techniques. Founded by Wei Lin in 2014 and designed by Zoe Champion, it's redefining what knitwear can be. The finer details lie in the clothing with PH5. A close examination of the brand's Wavy Dress shows an expertly crafted knit that has an asymmetrical wave embedded in the garment and the Ruby Fit and Flare Tank Dress shows off a unique fit with colorful yarns and terrific stitching.
15. Brain Dead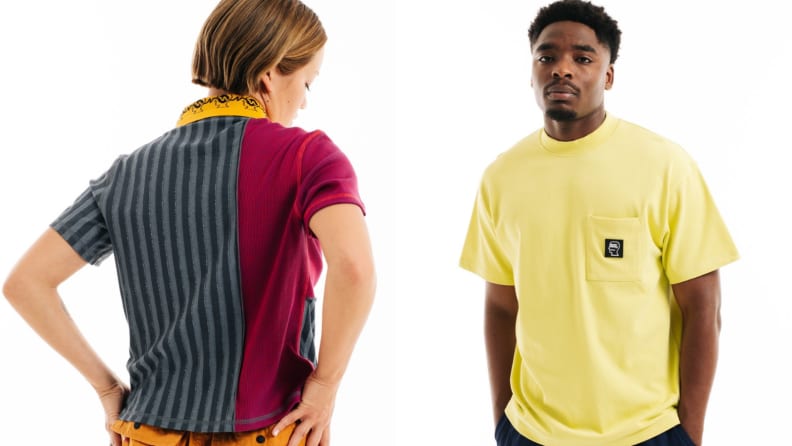 Streetwear brand Brain Dead has led hype culture since 2016. Created by Kyle Ng, a sixth-generation Chinese American whose roots include being the first Asian-family in San Antonio, the company has seen massive success through its unique graphic tees, various art installations, and numerous brand collaborations with companies like Reebok, The North Face, and online radio station NTS.
Since the beginning, Brain Dead has built a cult-like following due to its eye for obscurities, but it remains a company that Ng steers as merchandise for his own life. The brand has released an eclectic range of products, including coffee, pasta, housewares, and limited-edition sneakers.
The product experts at Reviewed have all your shopping needs covered. Follow Reviewed on Facebook, Twitter, and Instagram for the latest deals, product reviews, and more.
Prices were accurate at the time this article was published but may change over time.