7 Pairs Of Super Comfortable Socks For Men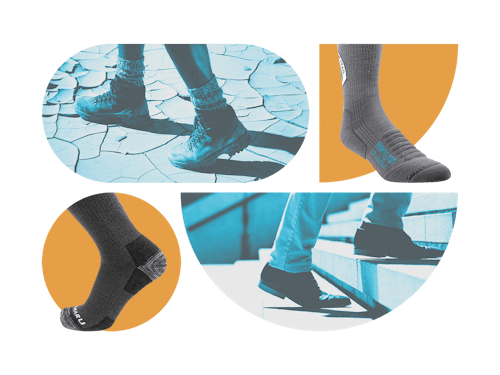 While we obsess over so much performance apparel — from breathable rain shells to wicking base layers to wool caps — we often ignore the body part that takes the most abuse. Stuck in shoes, your much-maligned feet sweat, stink, and suffer in relative ignominy. At least when we go hiking, skiing, or running, we pay a bit of attention to our socks, but the rest of the time, our dogs get stuffed in cheap cotton or stiff polyester to sweat it out.
Why not take advantage of the high-performing qualities of outdoor-sport fabrics every day? If these socks are meant to keep you comfortable in tough conditions like a century ride or a summit push, think about how comfortable you're going to be when you're walking around downtown or grocery shopping with your partner. Your feet work hard; they deserve to be pampered. These socks, from the likes of Dark Tough, Smartwool, and other such brands will do that no matter where you take them.
Farm to Feet Grays Peak Merino Wool Crew Socks
A combination of merino and nylon (with just a touch of Spandex) gives these crew socks the sweat-wicking and temperature-adjusting properties you want whether you are on your feet all day at work or on the trail. The Continental Divide Trail (CDT) logo on the sock is more than just at sharp logo - sales help support the nonprofit CDT Coalition. Plus, Farm to Feet sources all of its merino wool from American farmers.
Amazon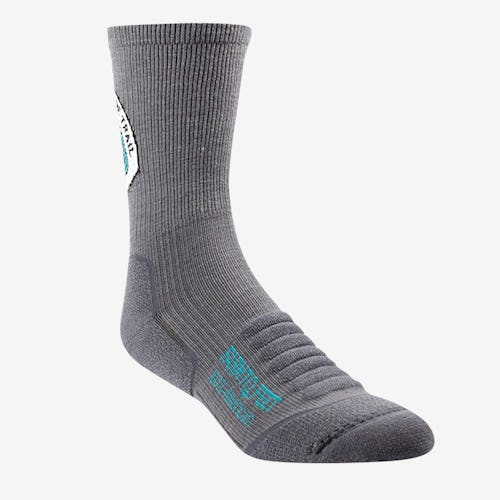 Mirmaru 5 Pairs Men's Hiking Outdoor Socks
Great socks can be pricey, but there are always deals to be found if you're looking for a bargain. This five-pack of comfy poly/cotton hiking socks gives you a clean start for every day of the week at the price of one pair of fancier socks. Subdued colors keep them classy on the job and the wicking properties of merino ensure you're not encumbered by sweaty feet.
Amazon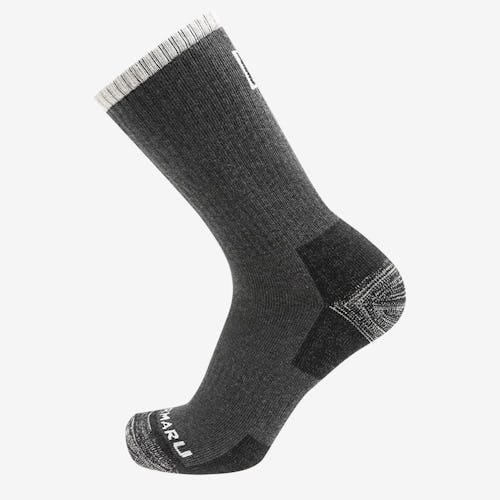 Smartwool Men's Hike Cushion Socks
Smartwool pioneered merino as a performance fabric, and the blend in this smart-looking sock just feels exceptionally great on the foot. It's so soft that you can wear these whether you're hiking the PCT or walking to your local cafe.
Amazon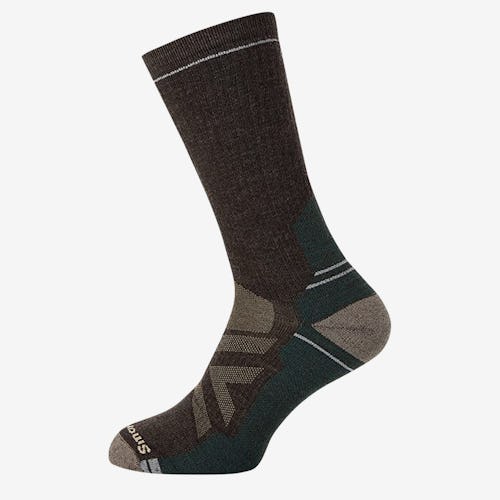 CEP Tall Running Compression
Compression socks improve circulation by wrapping tight on your calves and feet and moving the blood. While this may sound counterintuitive, they prevent the swelling in the feet and even the build up of blood clots and varicosities that can afflict those who spend a lot of sedentary time at a desk or on long plane flights—as well as athletes recovering from high-exertion activities. The point is, you improve your vascular health just by wearing these during long days at the office or cross-country flights (Do check with your doctor first to ensure they are right for you and the amount of compression you need.)
Amazon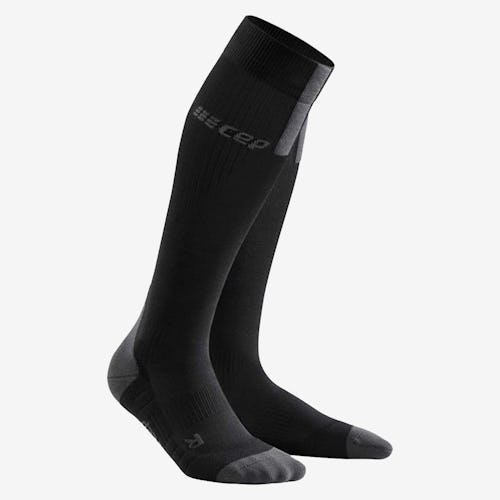 Sock Guy NICA Alien Wool Crew
If you're looking to add some fun to your daily wardrobe, Sock Guy's colors and patterns will do the trick, especially the NICA Alien Wool Crew. Whether you think aliens are fact (ask SETI) or conspiracy, these socks will make your friends giggle (or maybe believe). The polypropylene and merino blend gives them a snug fit and cushy performance that's perfect for biking and hiking. And you'll help young life on this planet: Purchases of the socks raise funds for NICA, the National Interscholastic Cycling Association.
Amazon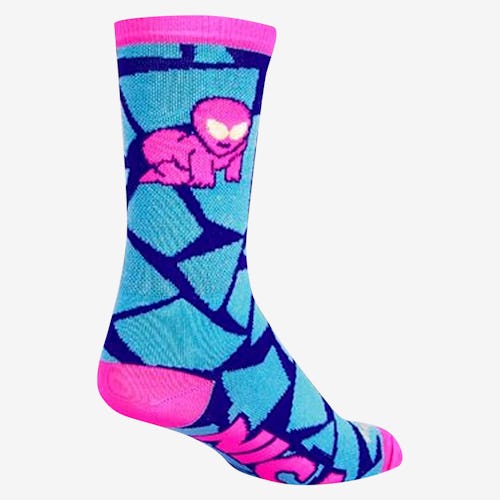 Darn Tough Standard Issue Crew Light Socks
The very least you can ask from a sock is a bit of comfort and confidence underfoot. Vermont-based brand Darn Tough makes these no-nonsense merino/nylon crew socks that not only cut down on sweat and feel comfortable on your feet, but they're also ridiculously durable, thanks to Darn Tough's specific weave technique. They're so durable, in fact, that each pair comes with a lifetime guarantee, so if you actually do manage to wear them out, Darn Tough will send you a replacement pair, no receipt needed, no questions asked.
Amazon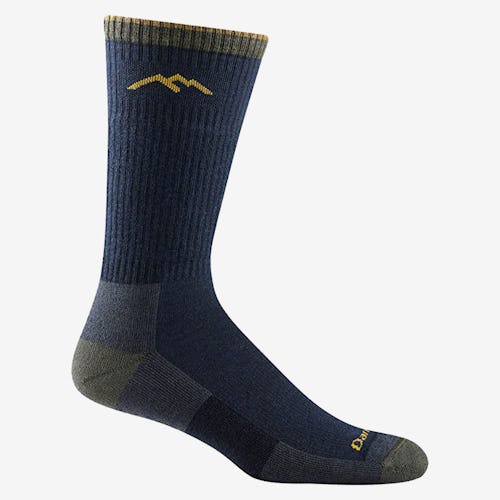 Falke TK2 Hiking Socks, Merino Wool
European brand Falke, known for its athletic endurance apparel and upscale outdoor pedigree, creates some top-tier socks. These hiking socks have a clean, subdued style to them, and they transition straight from work to the trail when you want to unplug. German engineering means the synthetic and wool blend and fit in these socks keep you at the top of your game in the city and out in the wild.
Amazon