A Surprising Case For Dressing Like Lorelai Gilmore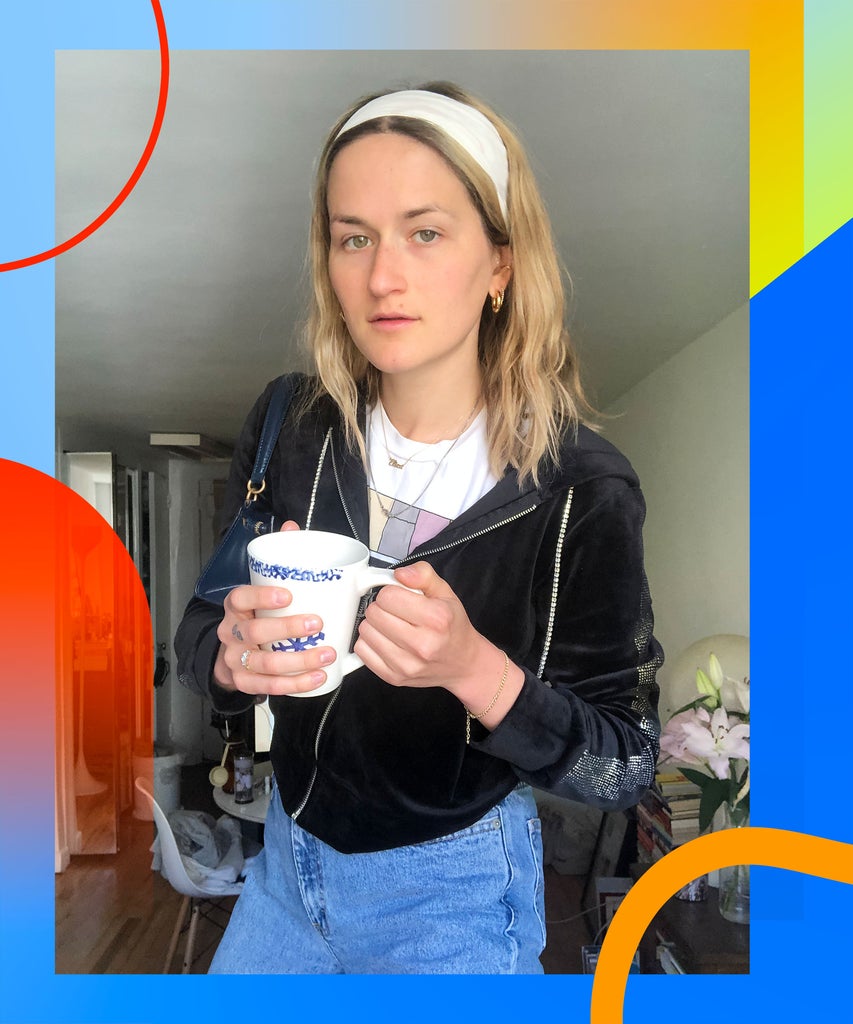 As a kid, I lived directly across the street from my elementary school, leaving me ample time to watch TV directly before and after school. Pre-homeroom, I'd turn on TNT to catch reruns of Charmed while I ate breakfast. Following the last bell, I'd race home to watch Gilmore Girls on ABC Family Freeform. The latter, to this day, is my comfort watch — I've probably seen every episode more than a dozen times. And though the show is more flawed in my 25-year-old mind than it was when I was 11, a few things about Gilmore Girls have held up: (1) Jess Mariano (played by Milo Ventimiglia) in a band T-shirt (preferably worn with short shorts), and (2) Lorelai Gilmore's (Lauren Graham) underrated sense of style.
While I've always been a fan of Lorelai's quirky, early aughts wardrobe, it only hit me recently how many of her pieces live inside my closet — fitted graphic tees, cut-offs, and cowboy boots. But while previously combining a bandana, a baseball tee, and sunglasses with colored lenses would have been outlandish for me (to wear in Manhattan at least), after spending the last year at home alone, I've found myself trying new combinations style-wise, and taking more risks than I would have pre-pandemic.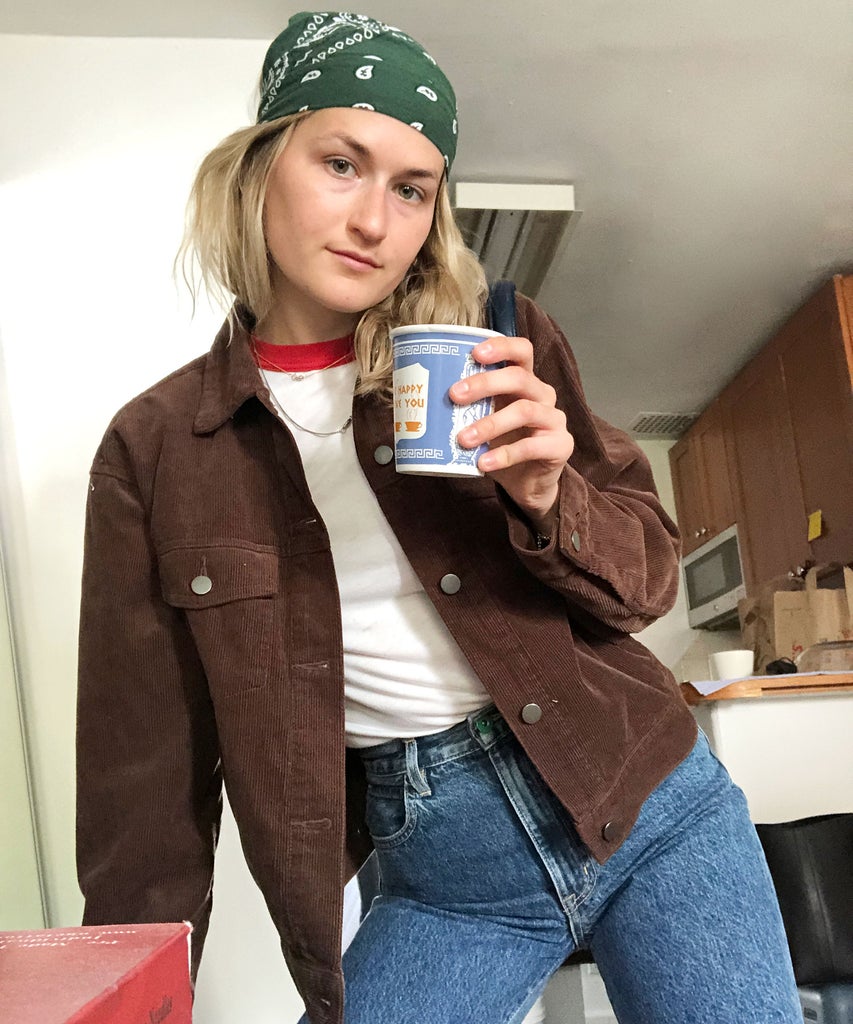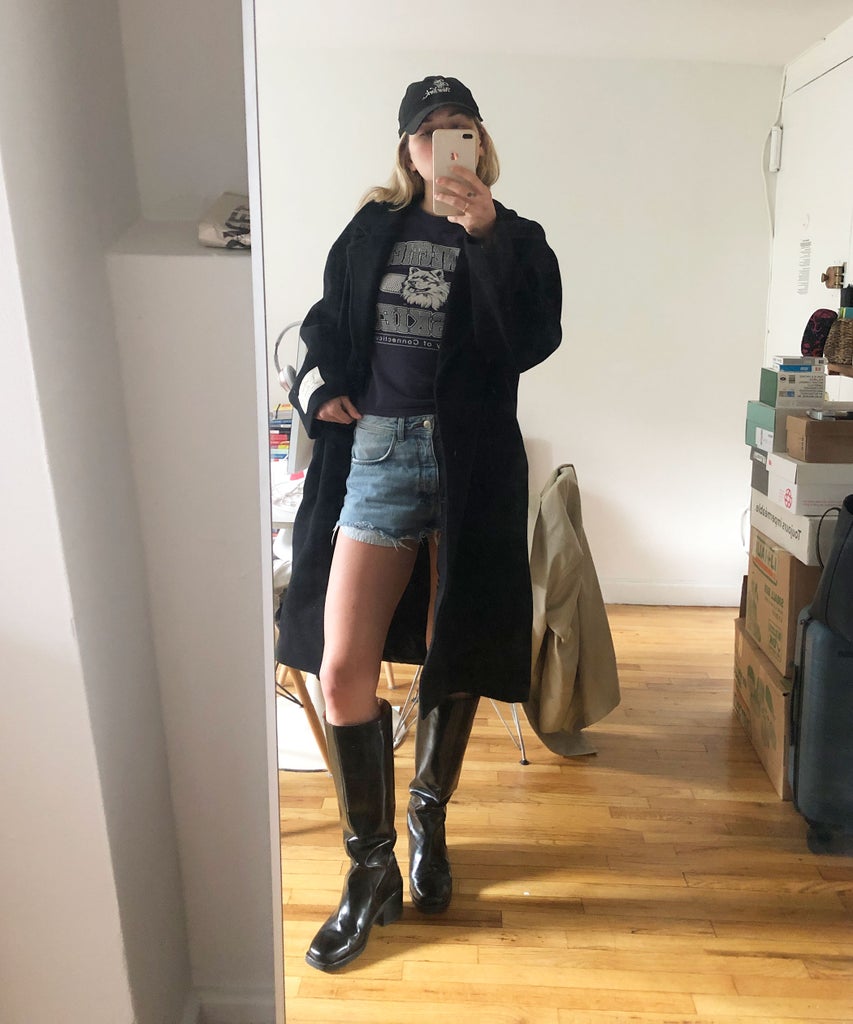 That's how I found myself in the "laundry day" outfit, famously worn by Lorelai on Rory's first day at Chilton (Season 1, Episode 2). I wasn't intentionally copying her look; instead, after a day of work, I looked in the mirror and noticed how uncanny the sartorial resemblance was. My version included a slightly too small Connecticut Huskies T-shirt with jean shorts, and black, knee-high boots. After observing the likeness to Lorelai's iteration — her shirt was pink tie-dye and she wore it with a long, black coat — I slipped on a coat of my own, for good measure. Wondering if the look was recognizable to anyone else, I posted it on Instagram stories, asking my followers if it looked familiar. To my surprise, at least a dozen people responded — some even calling out the exact episode she wore it in.
In an attempt to determine if years of watching Gilmore Girls reruns had actually left a mark on my personal style, I looked at the clothing already in my wardrobe to see if I could recreate any other outfits. And, after a few days of experimentation, it was Lorelai's weekend looks that I discovered were most in sync with my own wardrobe. Shrunken T-shirts and worn-out jeans are my go-to for a Saturday afternoon. Sound familiar? Add a corduroy, leather, or, dare I say, Juicy Couture jacket — tried-and-true picks for Lorelai — and I'm off, looking like a carbon copy of my TV mom. (Admittedly, her choice of accessories, which often included belts, bucket hats, and headbands, were a bit too kitsch for my taste.)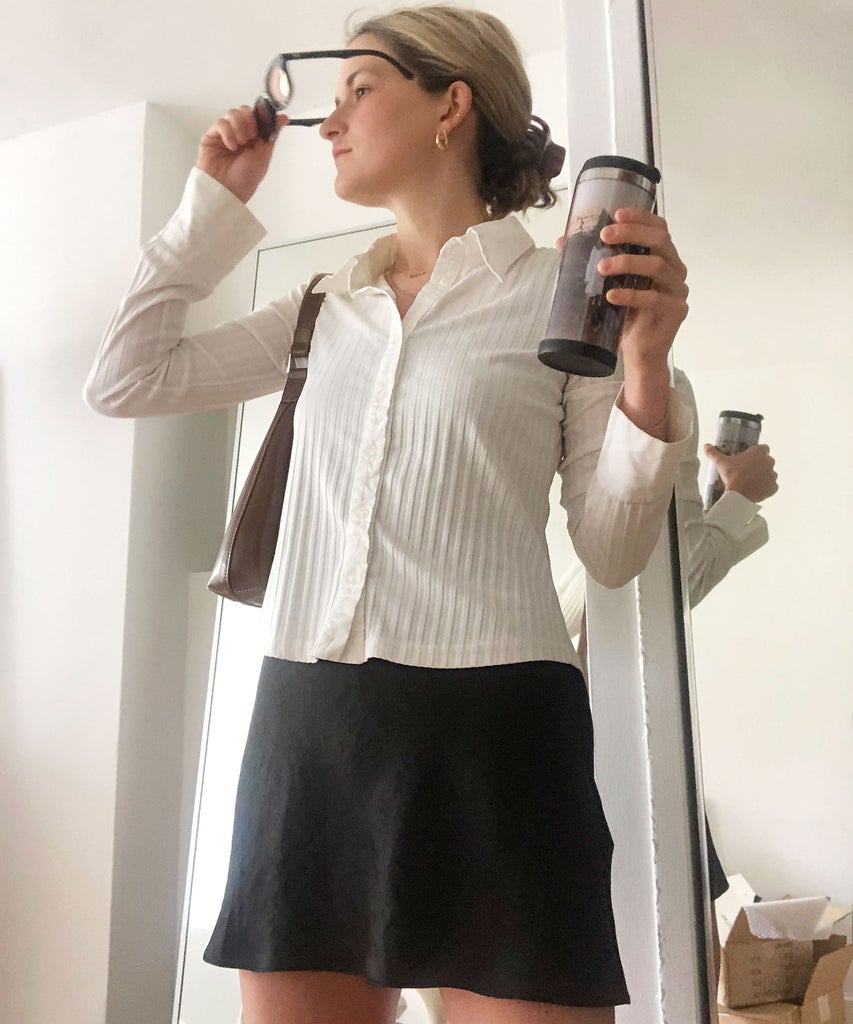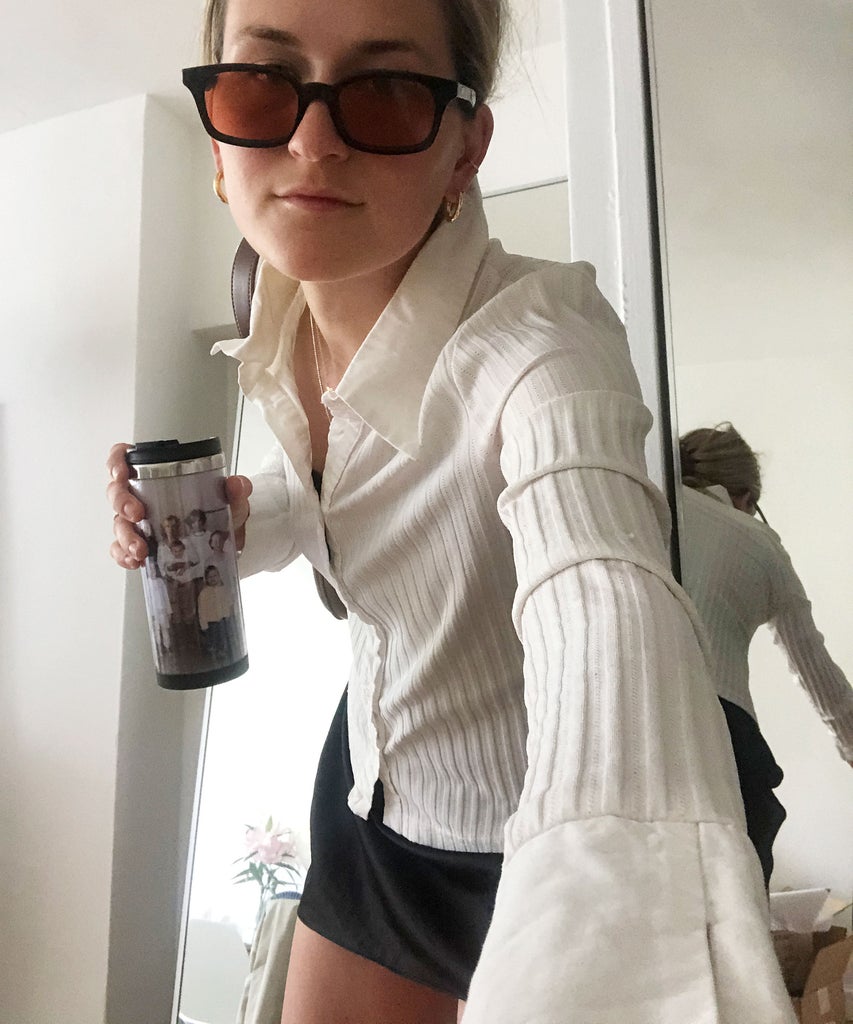 My attempts to recreate her signature Friday night dinner ensembles, however, were met with more resistance. Spaghetti strap dresses and shrugs don't make frequent appearances in my day-to-day life, nor do silky blouses and slacks. Still, a recent slip dress purchase seemed like just as good an opportunity as any to try, so I dug out a '90s white button-up that I stole from my aunt and a to-go coffee mug (obviously). Unlike the time Lorelai had to get rid of a spider the size of a Buick, my venture into her dressier side was another surprising success.
It would be naive of me to give full credit to my favorite childhood television series for my sudden urge to wear bandanas, baby tees, and cut-offs with boots. Trends from the '00s — trucker hats, low-rise jeans, heeled flip flops, and more — are rising in popularity. Still, since her outfits truly live rent-free in my head — years of re-runs will do that — something about Lorelai's takes on the trends feel especially stylish.
Given that Gilmore Girls was up against style-forward shows like Girlfriends, Ally McBeal, and Sex and the City, Lorelai's nonchalant, yet totally over-the-top looks never quite acquired the kind of following her Go-Go's T-shirt collection deserved from the fashion world. This is why it's now time to recognize Lorelai Gilmore as the early-aughts fashion muse that she was. I'll wait — there's plenty more in my closet.
Like what you see? How about some more R29 goodness, right here?
Sophie Turner Wore A Controversial '00s Trend
Trucker Hats Are Making A Comeback — Yes, Really