Best of British: 33 UK Clothing Brands That Make The Country Proud
The UK has a well-deserved reputation for producing some of the finest clothing and footwear around. And we have a selection of distinctly British brands to thank for that.
From the world-famous bespoke tailoring of Savile Row and the historic shoemakers of Northampton to the fine knitwear of Scotland and expert shirtmaking on Jermyn Street, Britain is home to some of the most revered menswear labels on the face of the earth. Here, in no particular order, we showcase 20 of the greatest – and share their iconic pieces.
Barbour
It's impossible to think of the British countryside and not think of Barbour. The North East outerwear brand has been crafting some of the most durable, weatherproof jackets on the market for well over the century. And it's got pretty good at it in the process. Expect traditional styling, practical features and plenty of waxed cotton.
Baracuta
When Elvis Presley wore his G9 Harrington jacket in 1958's King Creole, it propelled a tiny Mancunian brand into the global fashion spotlight. That brand was Baracuta. A true heritage label and creator of one of the coolest jacket styles ever made. They are a British institution through and through, and well worthy of a place on any style-conscious gent's radar.
Aquascutum
Today it may be known for producing the football hooligan's scarf of choice, but London-based Aquascutum is much more than just a maker of checked neck warmers. The label's roots date back to the mid-1800s; since then it has outfitted the military and provided clothing for the likes of Winston Churchill and three Princes of Wales, while carving out a niche in luxury rainwear for the modern English gentleman.
Oliver Spencer
Oliver Spencer's eponymous brand is tangible proof than tailoring doesn't have to be uptight. From humble beginnings as a market stand on Portobello Road, London, Oliver Spencer is now one of the most respected names in British menswear. Creating relaxed everyday apparel that fuses the quality and craftsmanship of tailoring with a laid-back, contemporary feel, the label has quickly become a go-to for smart casual staples.
Belstaff
In 1924, Staffordshire businessman Eli Belovitch (Bel-Staff, get it?) set about making waterproof motorcycle jackets from waxed cotton. In the years that have elapsed since then, his outerwear has found a home on the shoulders of everyone from Steve McQueen to the Pope. Today, the range includes leather options too, but the classic belted Trialmaster jacket is still the label's most iconic silhouette.
Paul Smith
If you receive a knighthood for your work, you must be doing something right. Sir Paul Smith is probably best described as the maverick of British menswear. The designer's garments are known for combining classic tailoring traits with a dash of the unusual – something that often manifests itself in the form of colourful stripes or eye-catching motifs. For traditional English menswear with personality, no other brand can compare.
Burberry
Britain has its fair share of suiting brands. But haute couture? Not so much. However, historic high-fashion house Burberry more than compensates for the lack of representation. The celebrated label is recognised the world over for its beige trench coats and iconic check pattern. And now, with former-Givenchy creative director Riccardo Tisci at the helm, things only look to be getting better.
Orlebar Brown
From the woollen bathing suits of yesteryear to the budgie smugglers of the 1990s – swimwear has been through a lot of eras in terms of style, but one thing it has never been is smart. That all changed when Orlebar burst onto the scene in 2007. The British resortwear brand pioneered tailored swim shorts, blessing us all with a miracle garment capable of transitioning seamlessly from beach to bar. Expect flattering cuts, eye-catching designs and even the odd photo-realistic all-over print.
Gieves & Hawkes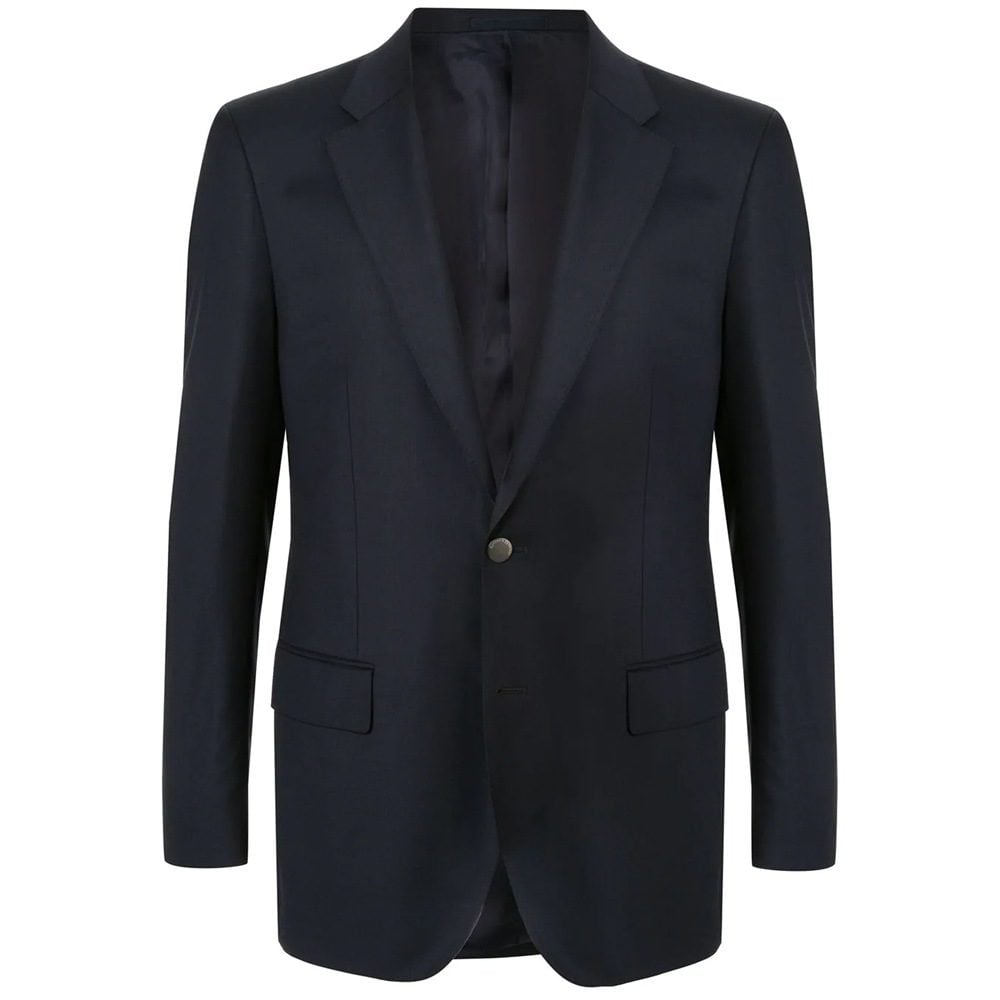 Originally two separate businesses, founded in 1784 and 1771 respectively, Gieves & Hawkes joined forces in 1974 as two of London's oldest and most respected tailoring houses. The brand inhabits No. 1 Savile Row, where Hawkes & Co. has been based since the beginning of the 1900s and over the years has suited everyone from royalty to the biggest stars of stage and screen.
Folk
When you're as good at what you do as Folk is, you don't have to make a song and dance about it. The clothes speak for themselves; you'll not find any garish branding or wild prints anywhere near the London-based label's garments. But what you will get is simple styling, quality materials and a healthy dose of British charm.
Clarks
With iconic silhouettes such as the Desert Boot, the Wallabee and the Desert Trek to its name, it's no exaggeration to call Clarks the king of casual footwear. Since 1825, this British shoe-making institution has been cementing its name around the world as a purveyor of comfort and quality. There aren't many brands held in equal regard by sneakerheads, fashion insiders, OAPs and mums kitting their kids out for school, but Clarks is most certainly one of them.
Universal Works
David Keyte cut his teeth at Paul Smith for 10 years and spent a further five at Maharishi before making the decision to start his own clothing line. That line is Universal Works: a contemporary workwear brand with a massive cult following. Known for its utilitarian styling and relaxed cuts, the brand's key item is the "Baker's Jacket", which is heralded by those in the know as one of the best overshirts money can buy.
Margaret Howell
Simple, unfussy and timeless – it doesn't get much more tasteful than Margaret Howell. The celebrated British fashion designer has been doing her thing since all the way back in 1970 and has built a reputation as one of the leading names in menswear along the way. These are clothes that are built for everyday life and just so happen to look rather nice, too.
Private White V.C.
When you grow up with Bernard and Laura Ashley (of the synonymous retailer) as your parents, chances are you're going to end up getting a taste for fashion at some point. Which is exactly what happened with Nick Ashley, son of the two textile tycoons, co-founder and creative director of Manchester's Private White V.C. (featured image, top).
However, Nick's garments are a tad more robust than his mum and dad's flowery dresses and upholstery. Private White's clothes are built with longevity in mind, fusing traditional manufacturing techniques with contemporary styling. The result is clothing that will stand the test of time in terms of both looks and durability.
Crockett & Jones
Since 1879, Crockett & Jones, run by the same family throughout, has been producing some of the finest footwear known to man in the UK's shoemaking capital, Northampton. Specialising in timeless, high-quality shoes using Goodyear welting as standard, the brand has risen through the ranks over the last 100+ years to become one of not just Britain's, but the world's most respected shoemakers.
Fred Perry
It started life as a simple polo shirt brand, but tennis legend Fred Perry's eponymous clothing label is now as much a part of British culture as a full-English breakfast or long drawn-out conversations about the weather. Repurposed over the years by numerous subcultures – mod, skinhead and indie to name a few – the Laurel Wreath has come to be seen as a symbol of counterculture in the UK and it's difficult to imagine a British Isles without it.
Tricker's
Another historic Northamptonshire shoemaking brand, Tricker's has been making the premium-quality heavy brogues and waterproof country boots for close to two centuries. Known for their unparalleled build quality and durability, Tricker's boots and shoes have been the footwear of choice for estate owners and landed gentry for generations. Today, the same high standards that made the brand popular are still at the core of what the company does.
Johnstons of Elgin
Heritage doesn't come much more rich than that of Scotland's Johnstons of Elgin. The Moray-based brand has been crafting the finest knitwear in the same mill since 1797. It carries out every part of the fabric and garment making process on one site, making it the only vertical mill in Scotland. Plus, it recently started showcasing its wares at London Fashion Week, so now it's got haute couture under its belt too.
Reiss
Occupying that often elusive sweet spot between quality and affordability, David Reiss' synonymous brand started out with just a single menswear store on London's Bishopgate back in 1971. Today, aside from a superb selection of modern ready-to-wear tailoring (as well as an acclaimed made-to-measure service), Reiss is renowned for its classic yet contemporary pieces, offering fashion-conscious gents an opportunity to experiment with current menswear trends in a refined and sophisticated way.
Turnbull & Asser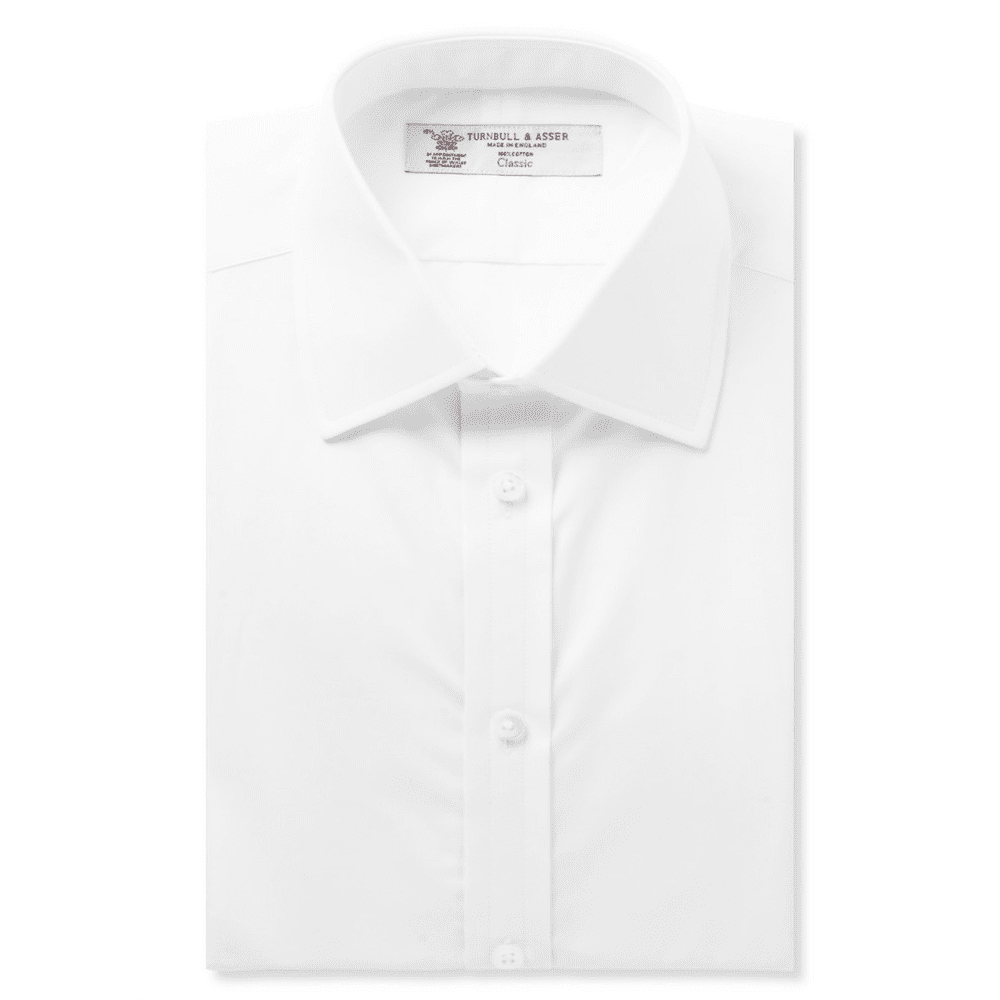 London's Jermyn Street is arguably the world capital of shirtmaking. But among all of the long-established names that reside there, Turnbull & Asser stands out. The royal-warrant shirtmaker has clothed many a legendary public figure and has been a long-time wardrobe provider to James Bond himself. T&A even created the "cocktail cuff" specially for 007 and it's a feature you can still choose on the brand's wide variety of shirts today.
Henry Poole
Founded in 1806, Henry Poole is one of the most respected names on Savile Row and boasts a long relationship with the British Royal Family. The label became known for making the first modern dinner suit, created to specifications given by Edward VII for black tie events. The number one stop in London for classic, British tailoring and a fully bespoke service.
John Smedley
John Smedley is a name synonymous with British knitwear. So much so, in fact, that over the years it has become the label of choice for some of GB's most iconic names. Everyone from The Beatles to James Bond has championed John Smedley's superior quality knitted clothing, making the label something of an icon in its own right.
Sunspel
Every stylish man needs to have a wardrobe that's underpinned by a solid selection of high-quality basics. Which is exactly what Sunspel does better than anyone else you could think of. Granted, you're not going to be paying budget prices for, say, a plain white T-shirt, but when it comes to Sunspel the quality speaks for itself and we can't think of anyone better equipped to provide a solid foundation for your sartorial arsenal.
Drake's
Eccentricity is one of the cornerstones of British style and no brand encapsulates it quite as brilliantly as Drake's. Known predominantly for its striking yet tasteful ties, this London label also offers a range of off-kilter tailoring, upscale casualwear and even the odd streetwear-infused collaboration, such as 2019's hookup with New York's Aime Leon Dore.
Palace
Considering Palace's place within the fashion landscape, it's incredible to think that it has only been around for a decade. In that time, it's gone from gritty start-up skate brand to streetwear favourite to bona-fide high-fashion heavyweight. On its way to the top it's garnered fans in the shape of some of popular culture's coolest figures, not to mention the hordes of hypebeast teenagers that routinely queue around the block in Soho on drop days.
Nigel Cabourn
Most brands and designers are in it purely for the money, but there's the odd one that does it for the sheer love of it. One such designer is Nigel Cabourn – a man whose passion for vintage military and sportswear garb shines out of everything he creates. Look out for retro parkas, denim overalls and even the occasional unexpected collab.
Reebok
Hailing from Bolton, Lancashire, Reebok may have begun life as a small-town sports brand but today it's one of the industry's leading forces. Now a subsidiary of Adidas, the homegrown footwear and apparel brand has shifted its HQ to Boston, Massachusetts. While there's been a definite shift towards performance, retro sneaker styles like the Classic, the Club and the Workout still ooze that vintage British charm we all know and love.
Blackhorse Lane Ateliers
When it comes to menswear, Britain is better known for its traditional shoemaking and bespoke tailoring than its denim, but London label Blackhorse Lane Ateliers is doing its best to change that. A fully-fledged jean factory, Blackhorse Lane Ateliers produces England's finest denim goods using only the highest quality fabrics. In the past, the label has even hosted workshops where true denimheads are given the chance to sneak a peek behind the curtain and even try their hand at crafting a pair of jeans for themselves.
Grenson
Britain's certainly not short of historic shoemakers, but few can compete with Grenson when it comes to personality. Widely credited as being one of the first shoemakers in the world to use Goodyear welting, the 150-year-old footwear label is known today for its slightly quirky take on traditional shoemaking. Expect to see classic styles like Derbies and Oxfords, often with intricate broguing, but don't be surprised to come across the occasional chunky sneaker or pair of sandals either.
Maharishi
In the days before Palace and Kim Jones, England wasn't exactly known for being a streetwear mecca. But there is one homegrown label that's been flying the flag for UK streetwear since the early 1990s. Maharishi makes military-inspired, street-friendly garments using natural fibres and ethical, fair-trade production. If you've ever spied someone far cooler than you wearing a pair of camo cargo pants with an embroidered dragon on the leg, this is where they got them from.
Rab
England doesn't have much in the way of mountains, which means there isn't really an abundance of outdoor brands. Still, you don't need an abundance when the one you do have is as good as Rab. The Sheffield-born label specialises in down equipment like jackets and sleeping bags but also makes technical shells, baselayers, casual clothing and accessories, and has long been held in high regard by the sort of people who think nothing of losing a little toe to frostbite.
Aspinal of London
Wallets, bags, belts, briefcases, notebooks… timeless men's accessories are almost invariably made from leather. And while Aspinal of London may not be the oldest name in British leather goods, it is one that understands the importance of quality materials and contemporary-meets-classic styling. Expect sleek aesthetics, premium construction and subtle, gold branding.
The post Best of British: 33 UK Clothing Brands That Make The Country Proud appeared first on Ape to Gentleman.