Blue and White Summer Styles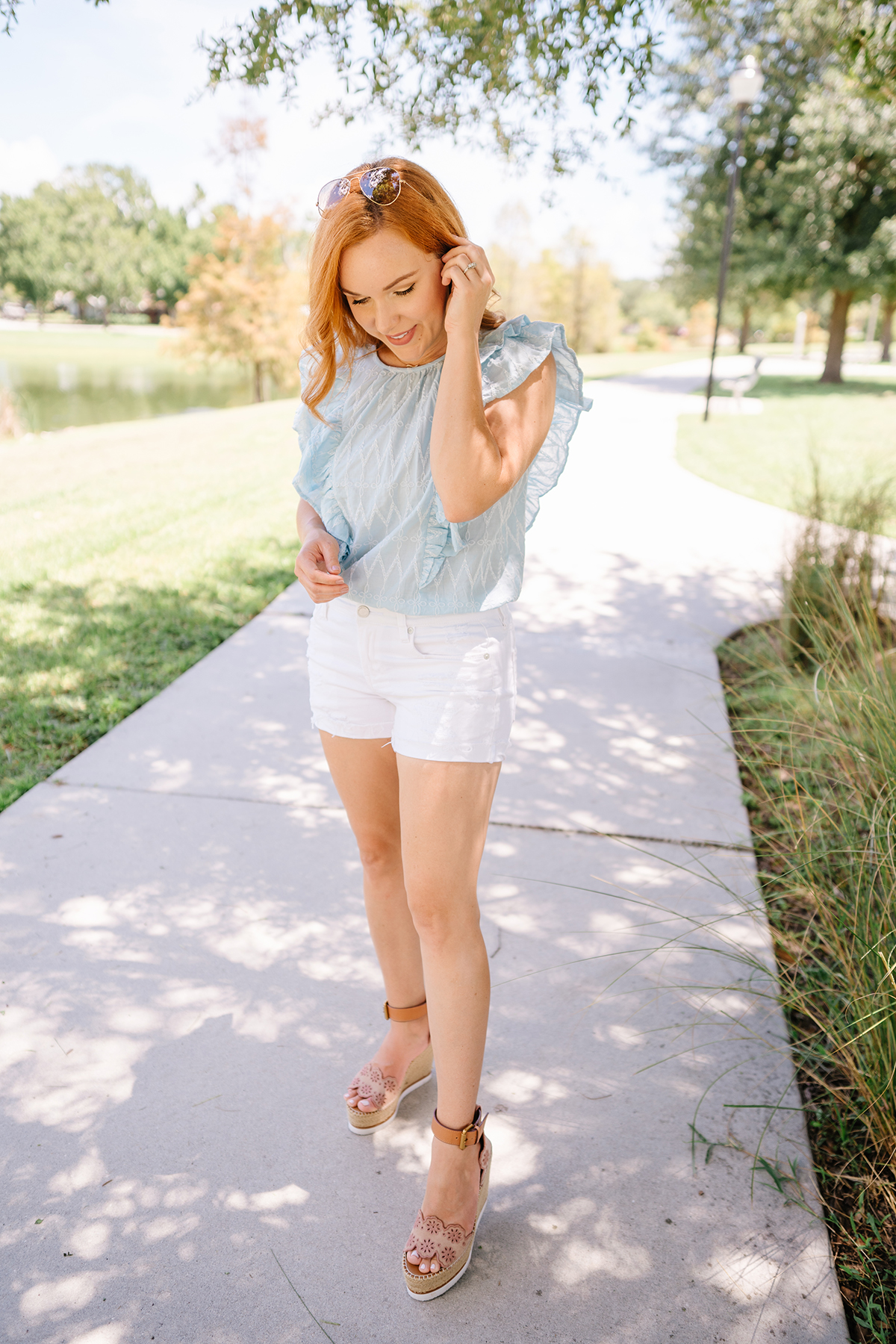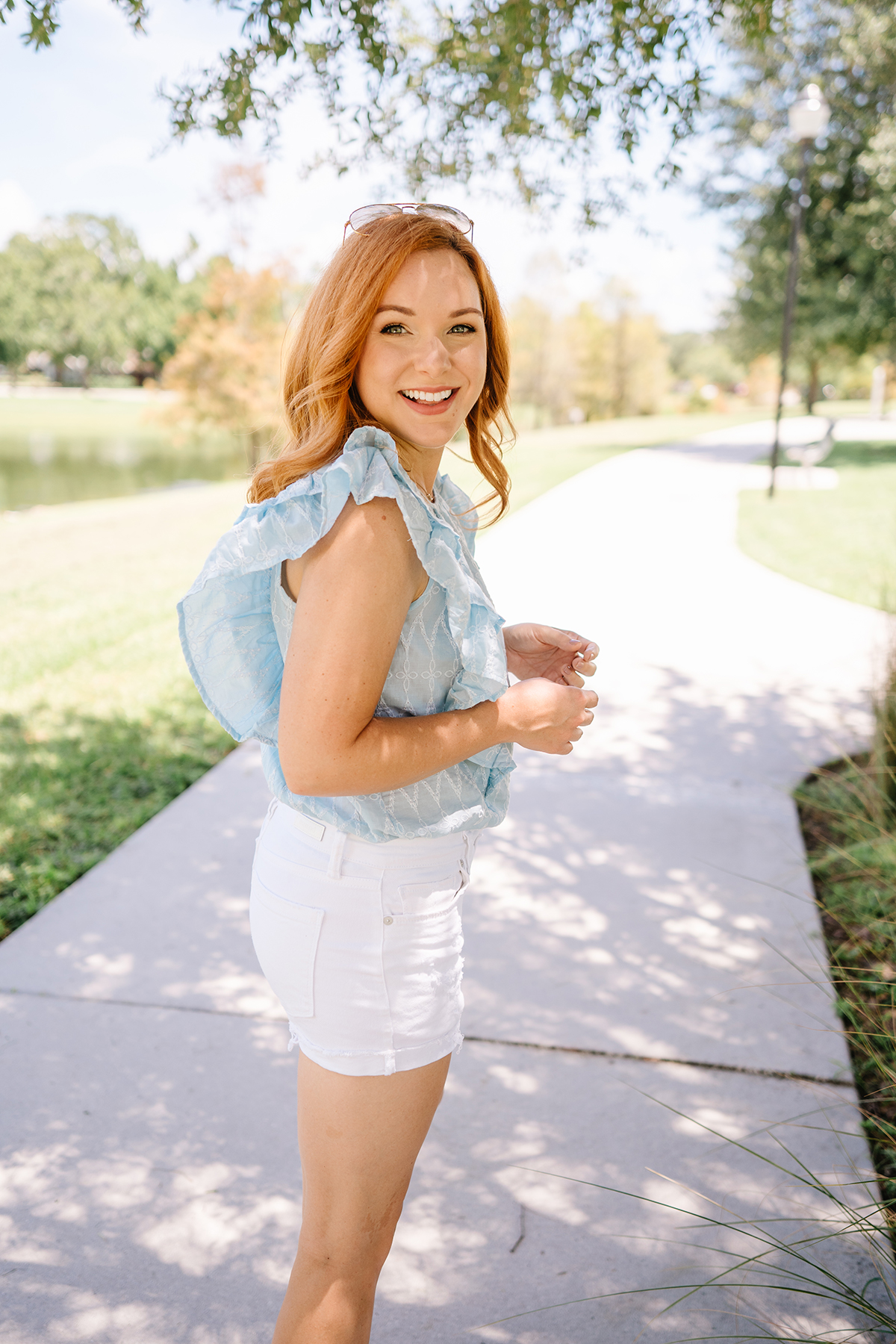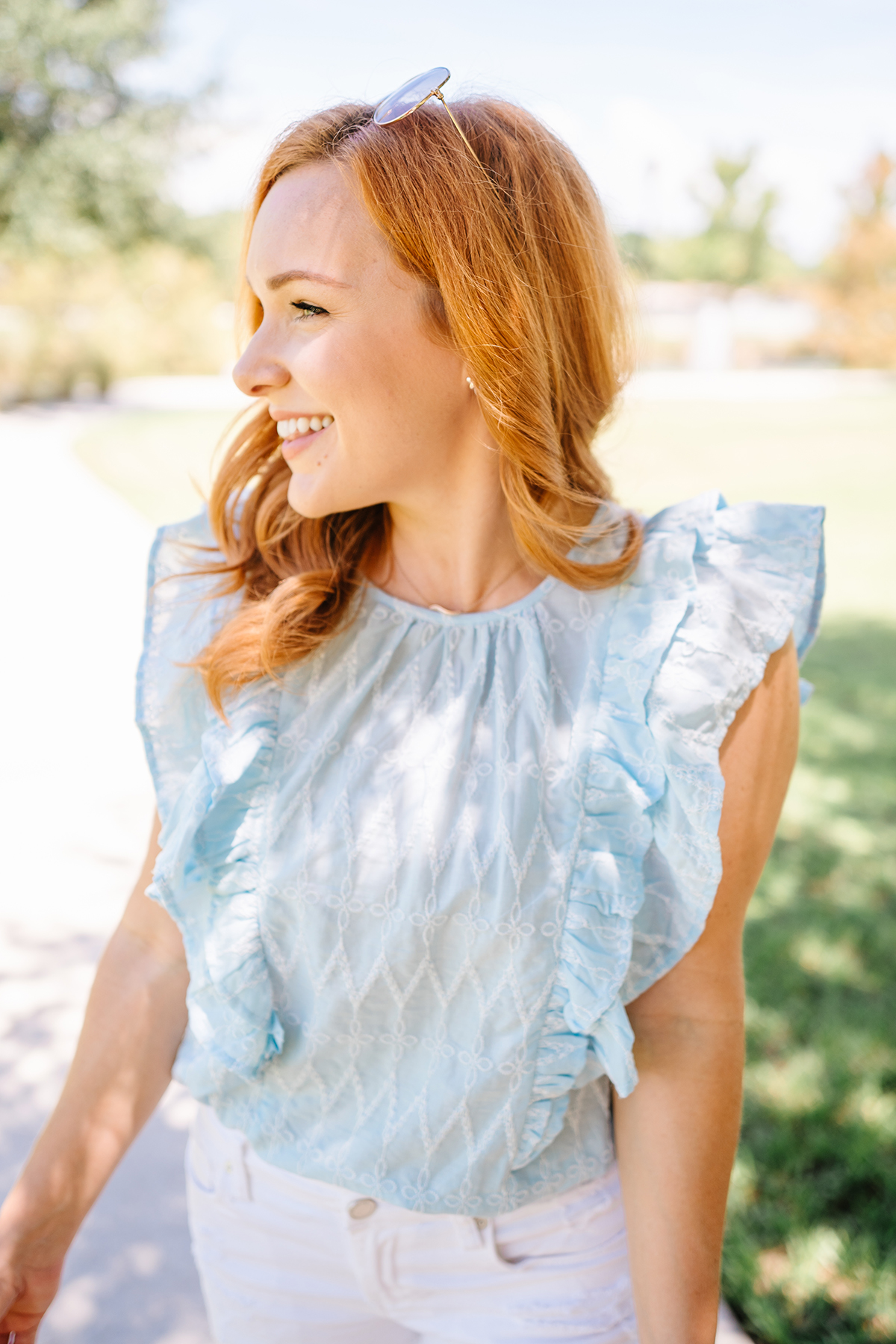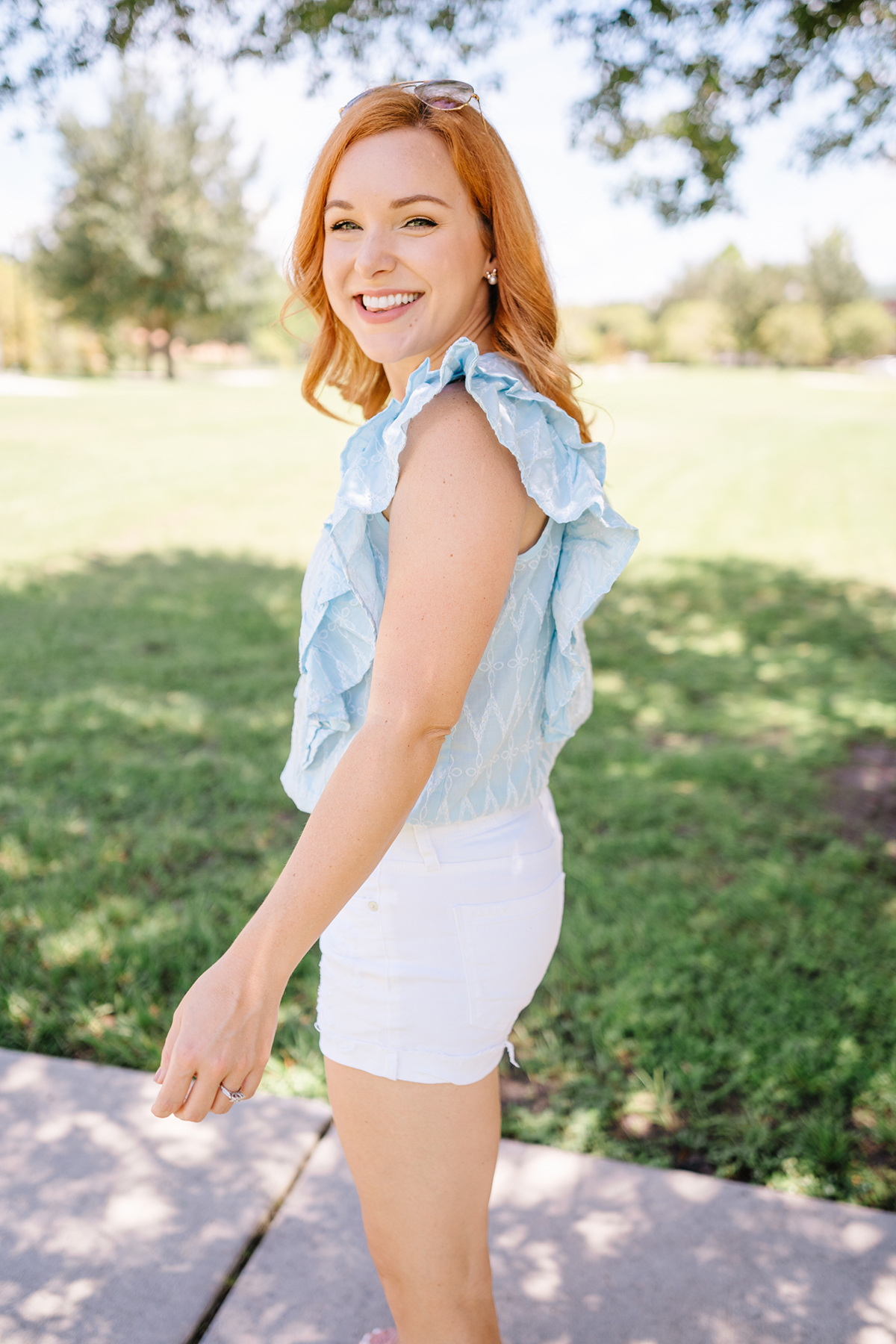 It's no secret that I'm smitten with all things blue and white (speaking on, have you noticed the color changes on my blog?). No matter if I'm shopping for home decor or clothing, I consistently gravitate towards this classic color combination. There's something about the combination of blue and white that immediately feels calm and serene to me. 
I found this beautiful light blue blouse with white embroidered detailing a couple of weeks ago and immediately added it to my shopping cart. I'm really impressed with the quality of this blouse considering it's less than $30! The ruffles add a soft, feminine look that fits perfectly within my personal style. Plus, the fabric is 100% cotton making it breathable to wear during the summer months. As I'm typing this we're currently under a heat advisory with a heat index of 110 degrees! Like I mentioned in this post, breathability and comfort are what I look for most when adding new pieces to my summer wardrobe. 
Blue and white is a universally flattering color combination that always looks classic and timeless. I adore this swimsuit with the ruffle neckline. These block heel mules would look great pair ed with a white linen sundress.   
The post Blue and White Summer Styles appeared first on Shannon H. Sullivan.