Choosing Accessories for Any Outfit
A person can put on their favorite outfit for a night on the town and feel like something is missing. It is. Until they put on some amazing jewelry, the outfit doesn't feel complete. As people express themselves through their clothing and jewelry choices, the pieces they wear with the outfit remain of great importance. When the entire look comes together, they look and feel better and it shows in all that they do.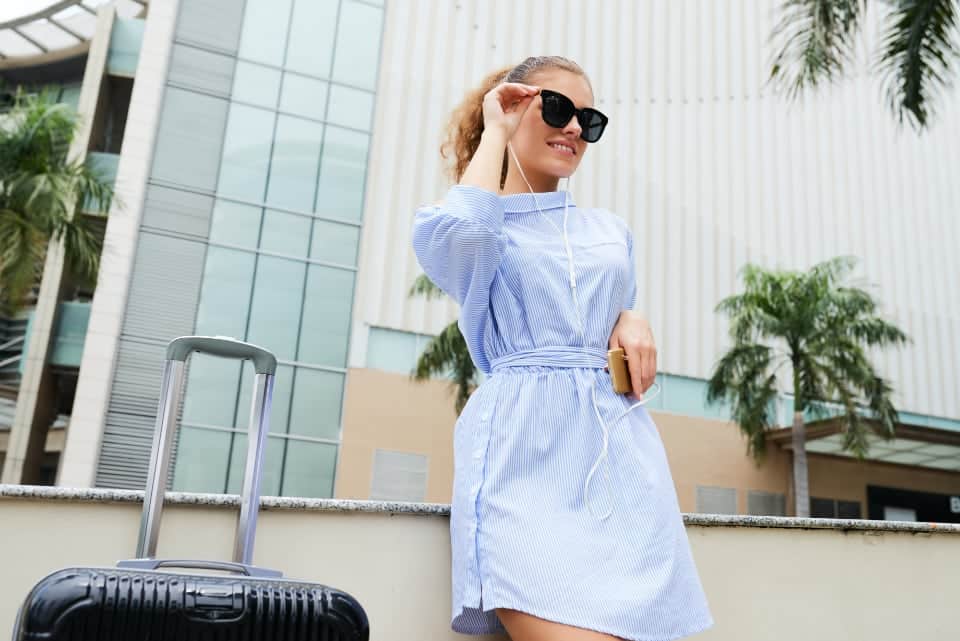 In fact, what a person wears have been shown to impact their psychological processes, and accessorizing can help with this through something known as enclothed cognition. What things should a person be looking for when shopping for bracelets from Adina's Jewels or any other item?
Bold Metals
Heavy metal accessories remain hot this season, and it's easy to see why. Individuals who love to show off their fashion sense in a bold way find heavy metal chains of help in achieving this goal, but they also benefit those who are minimal dressers. The addition of the chain allows them to look like they just stepped out of the pages of a fashion magazine while still keeping the look simple.
The statement chains allow a person to mix chic fashion with an industrial accessory for a look that is truly their own. Many people choose to combine metal finishes to add depth to the outfit. When doing so, it's best to mix a warm metal with a cool one. For example, choose one copper or gold piece and combine it with one iron or silver piece.
Dainty Silver Bracelets
However, some people find they aren't comfortable wearing heavy metals. For these individuals, a silver bracelet with a delicate charm serves as a good alternative. Every person can customize the bracelet to meet their unique needs with the help of a charm. A colorful charm that has meaning to the wearer shares information about their personality and likes with others, doing so in a fun and classy way.
Another option is to add brightly colored gems or stones to the bracelet. Add some fun and color to any outfit when you go this route. This serves as an excellent way to add style to a neutral or monochrome outfit without going overboard.
Pearls
Pearls will never go out of fashion. Women have been wearing these stones for centuries now because they offer a timeless look that goes with any outfit. In fact, archaeologists found a fragment of pearl jewelry in a sarcophagus of a Persian princess dating back to 420 BC. Visitors to the Louvre can see this jewelry piece today.
Women find these gems offer a vintage feel while remaining on-trend with today's fashions. A woman can give a nod to previous generations by wearing pearls and do so in a sleek and chic way. She simply combines the pearls with the bold metals described above for a look that is all her own. Consumers find them on rings, earrings, bracelets, and necklaces.
The gems come in bright white, baby pink, peach cream, and more. People need to recognize the symbolism behind each color when making a purchase. Bright white pearls are associated with new beginnings, sincerity, and innocence. In contrast, baby pink pearls signify kindness, compassion, and love. Purchase peach cream pearls for someone who brings playfulness and stability to mind when you think of them.
Crystal Pendants
Crystals serve as a gorgeous accessory for an outfit, yet they do much more than this. Crystals hold deep meaning for the wearer, and a person can learn a great deal about someone by the crystal they choose to wear at any time. Furthermore, a person must know what the crystal signifies when they put it on to ensure they aren't sending the wrong message to others.
For instance, an amethyst crystal is seen to offer inspiration and come with cleansing and protection properties. Quartz crystals are believed to offer protection against negativity, while turquoise ones represent strength, wholeness, and truth. Choose an emerald crystal for compassion, abundance, and love or an appetite one for intuition, communication, and wisdom.
These are only a few of the many crystal options available today. Research them all to learn which ones you may wish to own. However, a person might also wear a crystal pendant simply because it completes their outfit. This option should never be discounted.
Eye-Catching Anklets
Women often look for items to adorn their ears, necks, and fingers. They overlook their ankles when choosing new jewelry. However, statement anklets remain popular today, and every woman should consider investing in at least one. These high-fashion items add flair to any outfit. During the winter months, women choose a dainty anklet that can be worn over their tights and may pair this piece with bold stockings in bright colors. Wearing a metal anklet over the tights adds elegance and class to the outfit.
Nevertheless, some women find they aren't comfortable with this fashion trend and have avoided anklets in the past as a result. Ease into this trend by purchasing a delicate anklet, one that can be worn each day without being obtrusive. Once you feel comfortable with this accessory, branch out and purchase one with more flair.
During the spring and summer, anklets with charms or vibrant stones serve as a good option. As the weather turns colder, women tend to prefer heavy metal ankle bracelets or those with diamonds. Try different styles to find the one that is right for you.
Heavy-Duty Chokers
Heavy-duty chokers made their way onto the fashion scene in the late 1990s and remained there through the early 2000s. Back then, people wore thin, close-fitting heavy-metal chokers, but that isn't the case today. Now, people turn to chunky and oversized pieces to adorn their necks. These pieces draw attention to the face and add flair to a minimal outfit.
Combine the choker with a plunging neckline and complete the look with clean hair and makeup. For example, a chic outfit and slicked hair go great with a statement choker. Keep the makeup light to avoid detracting from the overall look. Women find this combination provides a high-fashion look with minimal effort on their part.
Purchasing new accessories serves as an excellent way to update your wardrobe with little effort. Furthermore, doing so leaves more money for one or two clothing pieces you cannot live without each season. Browse the available options to see which pieces you wish to buy to complete your wardrobe.
The post Choosing Accessories for Any Outfit appeared first on Style Motivation.