Draper's & Damon's New Fall Collection
That time right between the end of summer and the beginning of fall is one of my favorites. The weather isn't too hot or too cold, delicious fall flavors start to pop up again at the grocery stores and cafés, and of course, it's also a time when what we reach for in our wardrobes starts to change. During that transitional season, it's important to have a variety of options on hand that can be worn as is or layered with other favorites. Still, you want to look put together when you're creating the perfect early fall outfit – not like you just threw something together from the bottom of your closet. That's why we love the uniquely polished picks from Draper's & Damon's Fall 2021 collection.
Looking to spice up your wardrobe for the new season? Here's everything you need to know about Draper's & Damon's new autumnal line.
About Draper's & Damon's
For so long, women in their prime years were overlooked by the fashion market. What little pieces they could find specifically made for them were often ill-fitting, low-quality, and most importantly, not very fashionable. At Draper's & Damon's, it's all about bringing smart style and easy, breezy elegance to women 50+, with absolutely no compromises. As one of the few true women's brands with an in-house design team, Draper's & Damon's are actually able to incorporate the feedback they receive into each and every piece, ensuring the top quality, fit, and style. From flattering silhouettes to the tiniest details and accents, D&Ds make it easy to create bold, inspired outfits you can look and feel gorgeous in.
To celebrate the new season almost upon us, here are our top 5 favorite picks straight from the fall 2021 wardrobe of our dreams.
Our favorite fall picks from Draper's & Damon's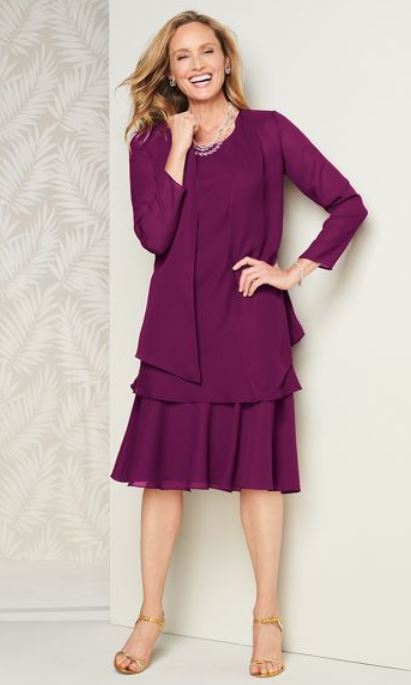 There's a reason this is a best seller! Sheer pebble Georgette meets two fluttering tiers that create a beautifully classic fit that's appropriate for a variety of special occasions. And in a variety of gorgeous jewel tones, you'll be able to find a color option that suits you perfectly.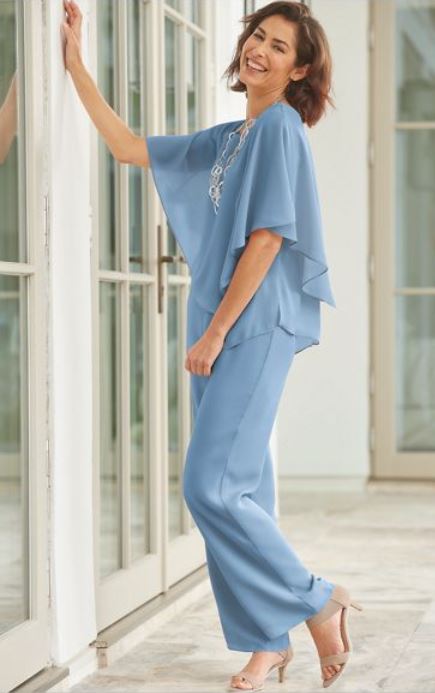 Who says you can't make an entrance in a pantsuit? Sometimes you want to make a statement in something other than a dress, and on those occasions, this flirty two-piece pant set is an amazing option. From petite to plus, everyone looks stunning in this elegant ensemble. We love the flutter sleeves and high-waisted pants for a fully put-together but still comfortable enough that you can dance the night away.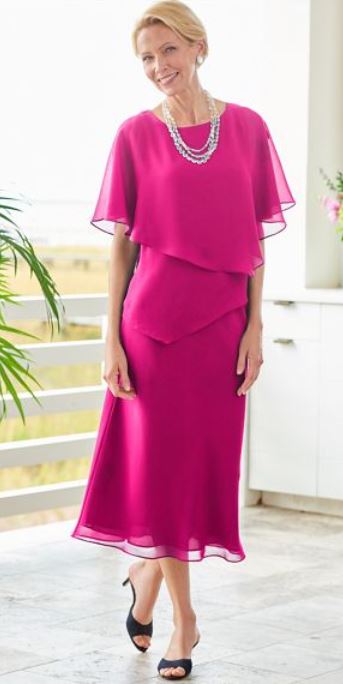 When it comes to special events and celebrations, sometimes you want to look your best while still prioritizing comfort and movement. For example, imagine a vacation or wedding where you want to be able to dance, move, and have a blast! In cases like those, this flirty two-piece dress is a dream come true. Gorgeous Georgette fabric drape flatteringly along the top, while a lined skirt makes it easy to move about gracefully. You can pretty much do anything in this dress! We especially love the Pinkberry color option for that added flirtiness.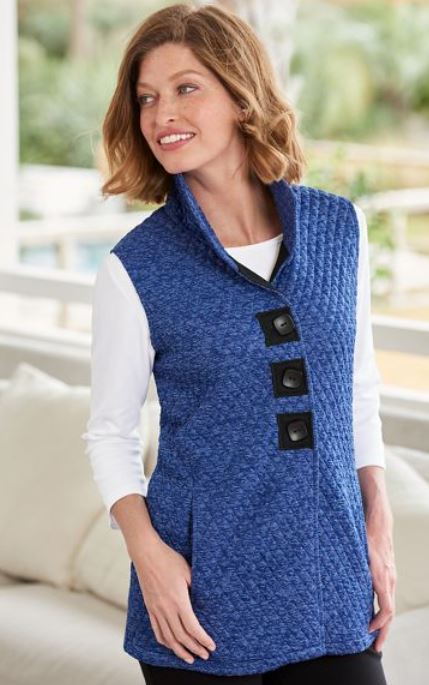 Those early days of fall can sometimes be the hardest to find the perfect outfit to wear. That's where stylish layering pieces like this quilted sweater vest can come in handy. While sweater vests of old were patently unflattering on most, this new take on an autumn staple provides a flattering below-the-hip fit along with plenty of unique details, like square buttons with patches, princess seaming, and side pockets. For an outfit you'll keep reaching back for, pair it with a contrasting color. For example, Blue Mix with a cream or white long sleeve shirt to really create a flattering pop.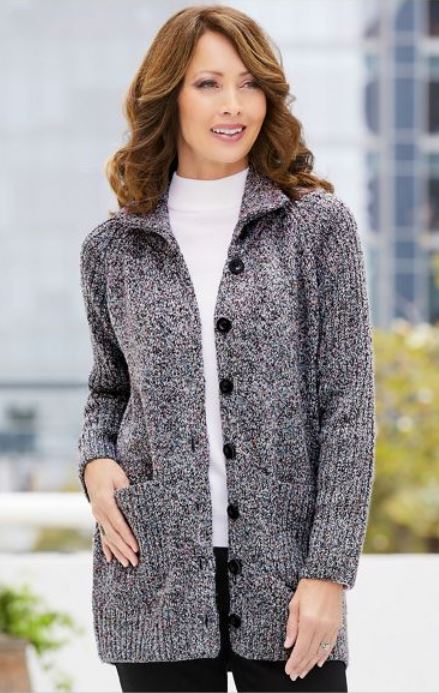 We love versatility in a piece, and this marled sweater jacket has it in spades. With a super flattering length that hits just below the hips, this jacket can be dressed up or down. Pair with your favorite pair of jeans for a casual afternoon look, or wear with slacks and a few well-placed accessories for a more luxe evening look. And with its plush, marled knit yarn, it will keep you warm during those chilly autumn nights. In terms of details, we love the cute flecks of the rainbow, and of course, appreciate the front pockets big enough to slide a phone or cold hands into.
From the warm early days of fall to the chillier months, there's something for every weather situation here. One of the great things about a lot of these pieces is that they can either be layered with some of your other favorite pieces in your closet or dressed up/down depending on what look you're going for that day. And if you love this new collection, don't forget to check out the rest of our Style category to find more guides to dressing and feeling your best!
The post Draper's & Damon's New Fall Collection appeared first on Prime Women | An Online Magazine.