Favorite Finds: Falling for these Winter Sweaters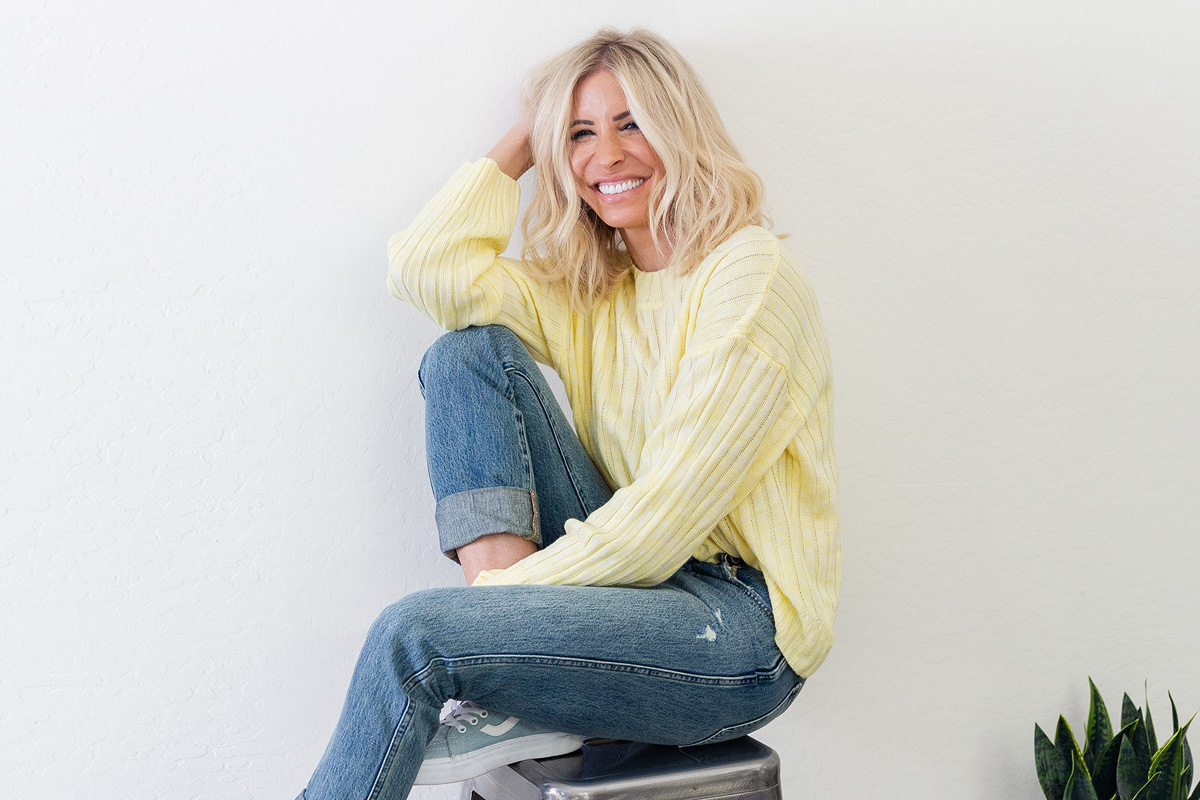 It's officially sweater weather. Ok, you guys, depending on where you live, this obviously means something different. Whether you're leaf-peeping or layering up for some milder weather (you know, the 66 degrees we consider freezing here in Arizona), you can't go wrong with a classic sweater.
Waffle Knit Sweater, Yellow Boxy Top, Animal Print Sweater, Striped Sweater
And if you're like me, maybe you even forget what it's like to dress up? After so many dang Zoom meetings, I look into my closet with no dang idea what to wear when I actually leave my house. So I'm slipping out of my athleisure and into these favorite sweaters. Don't worry, I still have leggings in the mix (hello, faux leather Spanx). I'm layering up while still keeping that cozy casual feel we've become so accustomed to this past year. Here are some of my favorite sweater trends and styles.
1. Waffle Knit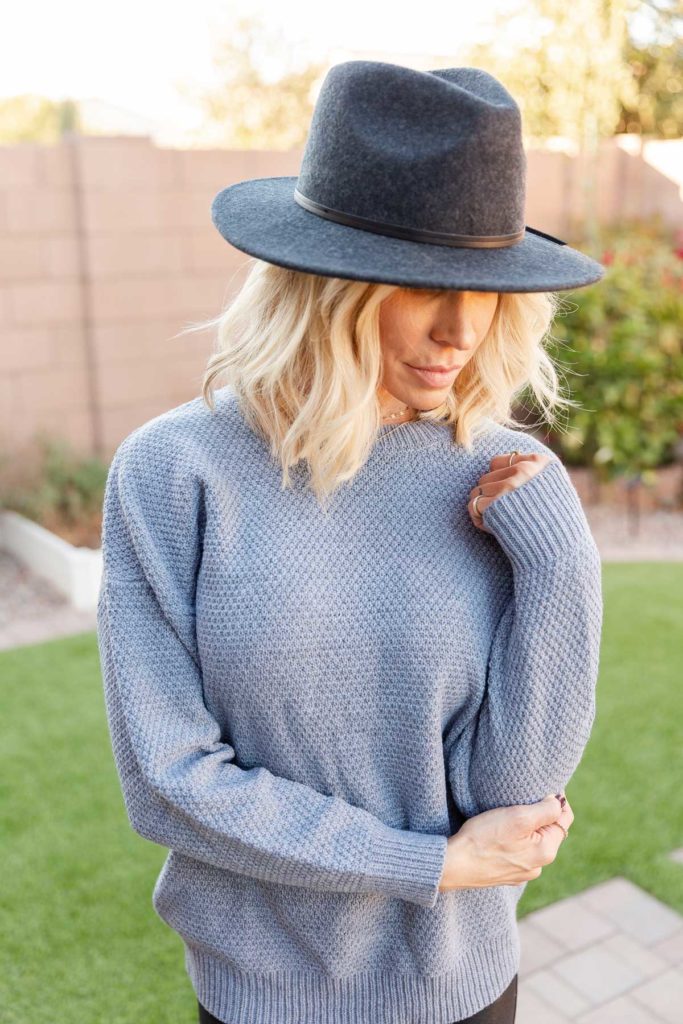 Outfit Details:
Avery Waffle Sweater (love this one listed above under under $50), Spanx Faux Leather Leggings, Initial Necklace, Ring Set, Carolina Rancher Hat (sold out // similar here), and Booties (similar here under $50)
Want to know the best way to slip out of your athleisure and still feel comfy cozy? Enter waffle knit: The true wardrobe for the busy mom as we enter into the marathon that is holiday chaos. Opting for a tunic length is a great way to be comfortable hanging around the house while also being ready to head to dinner or hop on a video call. I opted for a classic gray because it goes with EVERYTHING! If waffle knit is your thing, you may also love these perfect waffle knit joggers.
2. Boxy Tops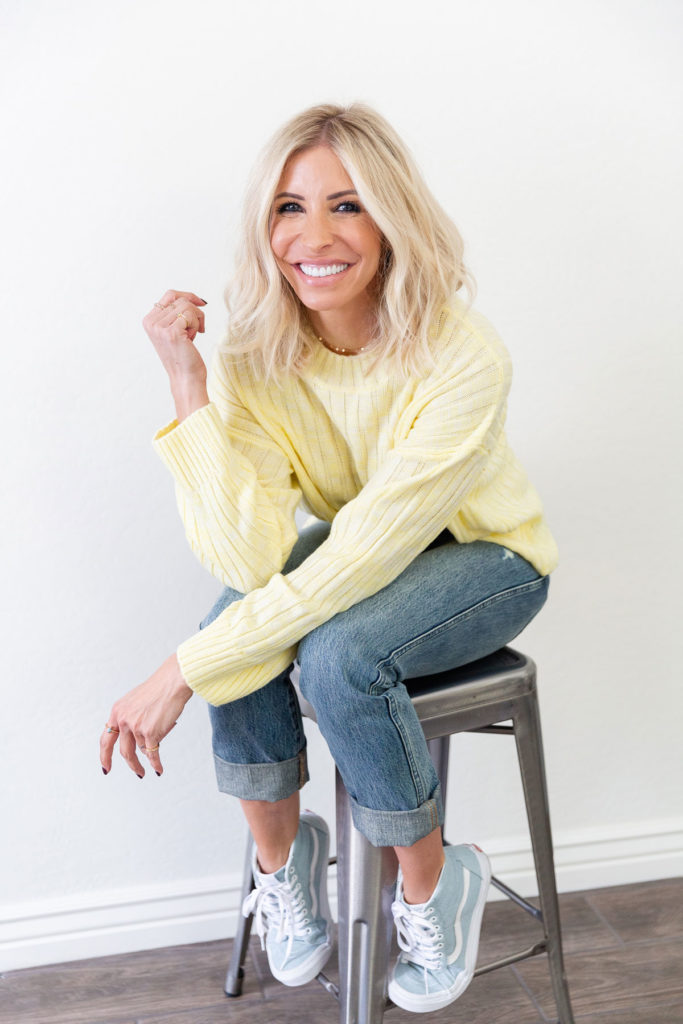 Outfit Details:
Yellow Boxy Top Sweater, Paige Denim Jeans (similar here on sale under $30), Vans High Top Sneakers
There are some trends we can easily accept (hello, yoga pants for everyday wear). There are others that leave you shaking your head and wanting to close the closet door. So if you're taking those "mom" jeans out of the closet and have no idea what to pair with them, you're not alone. A boxy top sweater will bring your outfit together without feeling frumpy or overwhelmed.
Not feeling the "mom" jean trend? Another great way to rock a boxy top is to pair it with tailored bottoms like Spanx Faux Leather leggings or ankle pants. And last, but not least, if you're feeling unsure about the look and feel of a boxy top, tuck it into the front of your jeans. Just like that, you've got a stylish and comfortable outfit. If it's extra cold, throw on a down vest like this Patagonia Bivy Vest. Warm and cozy.
4. Embrace Your Wild Side: Animal Prints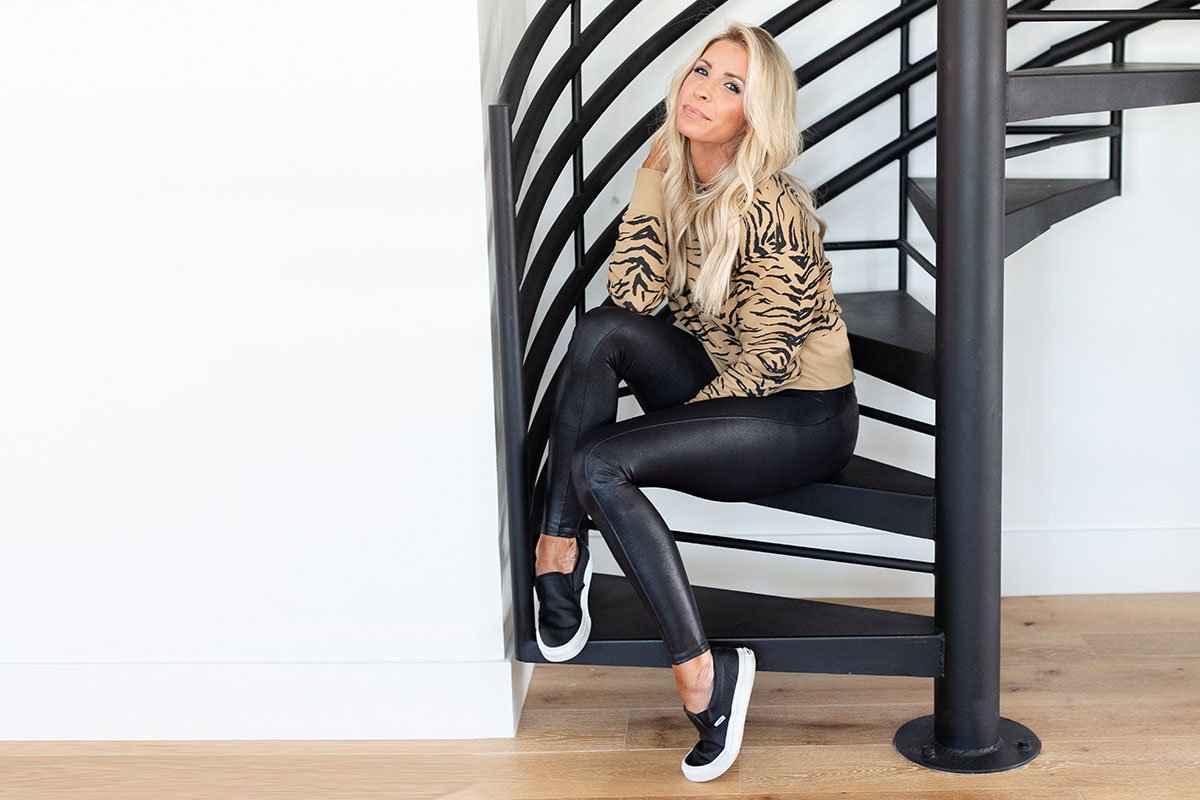 Outfit Details:
Animal Print Sweater (similar in grey here + similar in leopard here under $25), Spanx Faux Leather Leggings, Vans Leather Slip-Ons
Who doesn't love a good animal print? It's the perfect way to add attitude no matter what your day or energy level looks like. Grab an animal print cardigan paired with a classic staple tank or tee or go all out with a solid animal print sweater. You can't go wrong with the classic leopard or change it up with zebra or even a faux snakeskin. Meow

5. Everyday Stripes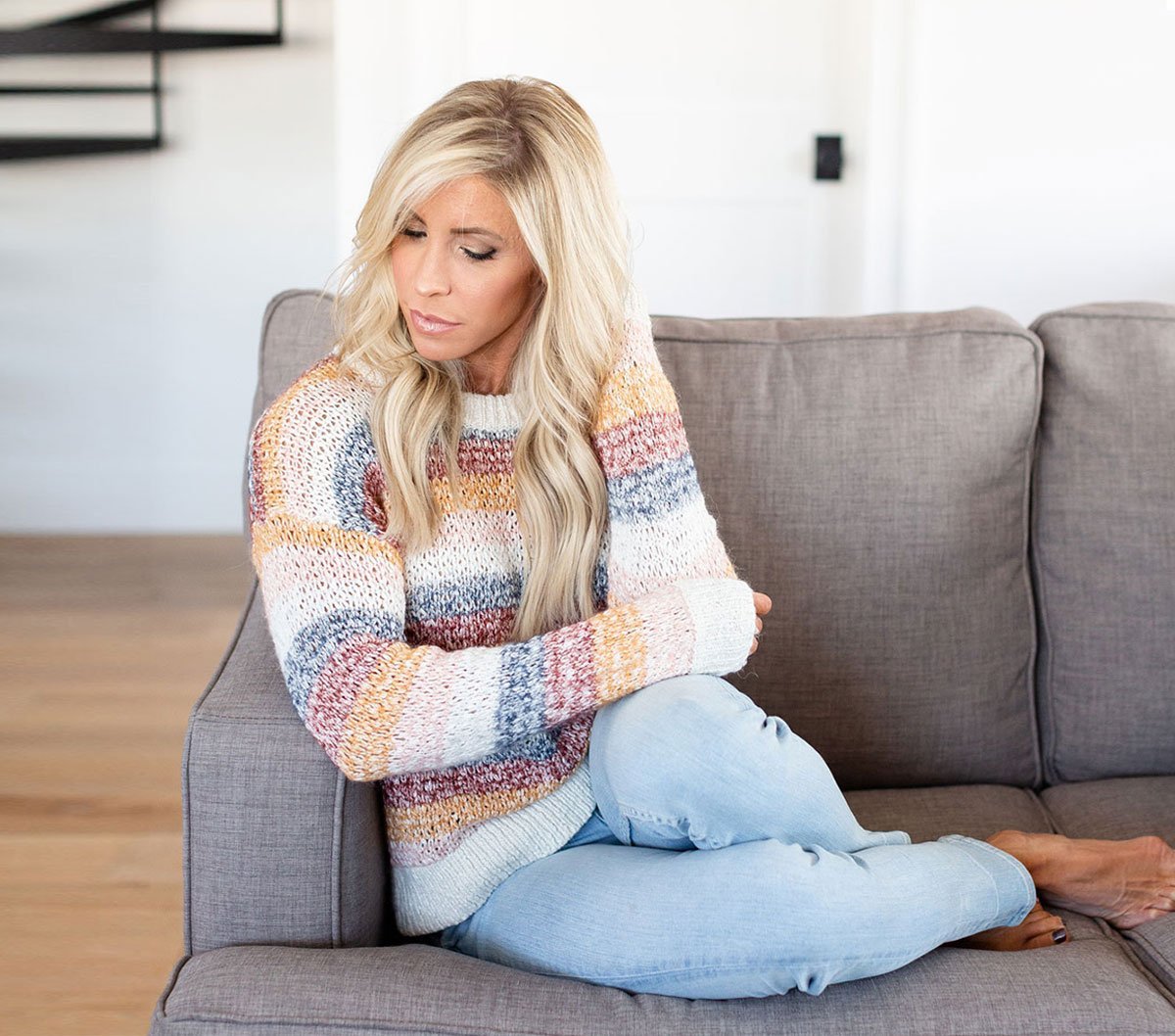 Outfit Details:
Madewell Striped Sweater (similar here), Paige Huxton Jeans 
Last, but certainly not least, a classic stripe sweater is something every closet should have. If you're not into stripes, this season's hottest trend is a color block sweater. It looks great on so many shapes and sizes because of the way it breaks up the body. If you love a classic sailor stripe, you're totally on-trend, but I like to change it up and add some color when I can.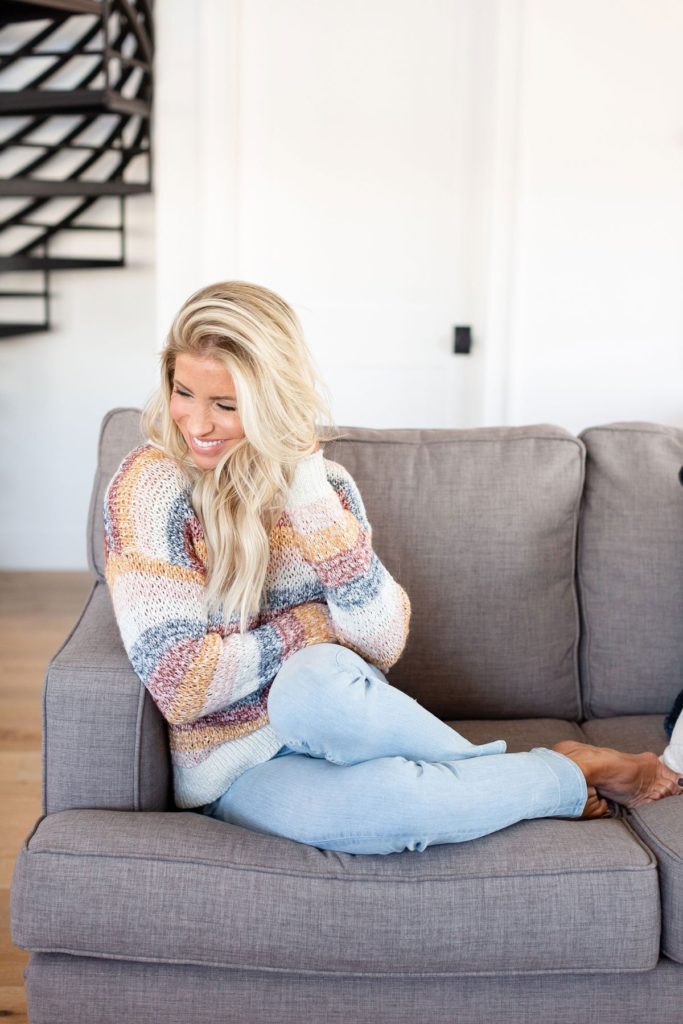 Whether you've got date night on your mind, movie marathons with the kids, or have to run out after a quick Zoom call, these styles and trends are cozy and comfy, but most importantly, they make you look put together even when you feel like your schedule and brain are an absolute zoo. Listen, busy mamas, I see you. I feel you. So head into that closet, grab your favorite sweater, and fake it 'til you make it with these wardrobe staples. What are some of your go-to styles this season?
xo,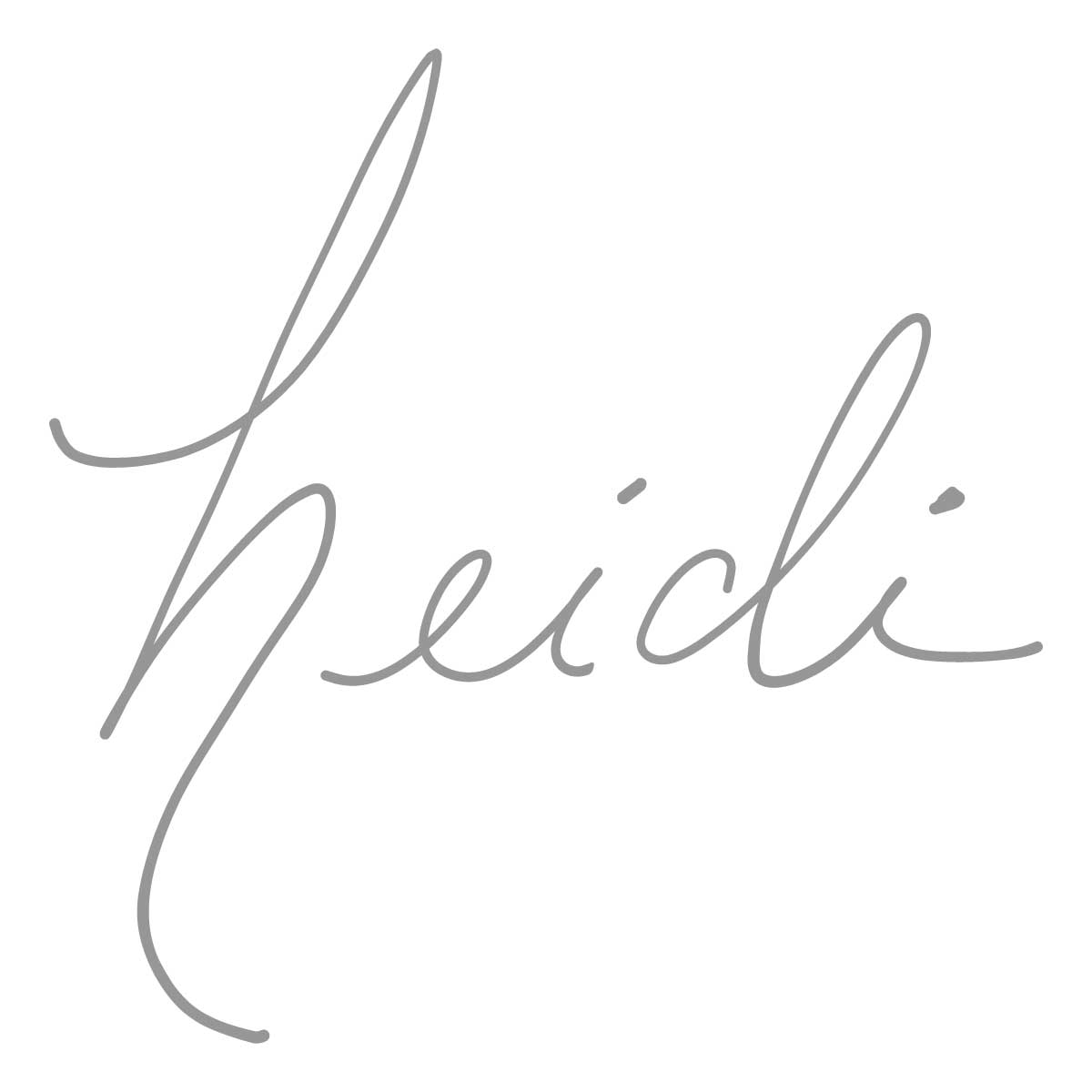 More fall-related reading:
Falling for Apple Season + This Quick Apple Snack
Gluten-Free Pumpkin Cookie Recipe
Self-Love: Mantras to Help You Fall In Love With Yourself
Pumpkin Spice + Everything Nice: 5 Favorite Healthy Pumpkin Spice Swaps
Halloween Sweet Treats
The post Favorite Finds: Falling for these Winter Sweaters appeared first on Heidi Powell.