Getting the Shopping Bug Again?
Raise your hand if you haven't been feeling the shopping bug lately.  My hand is up for sure.  I do spend time on line browsing; it's kind of my job…and I've picked up a few bargains here and there, (mainly for next fall and winter) but when it comes to pulling the trigger on my spring and summer wardrobe, I haven't bought much.  
It's tough to consider buying new things when it's  so hard to predict what we will actually be doing.  And, even when things are opened up, I'm not sure how much we are going to be going out and about, since we are in that "older" category.  Regardless of what some say, it's up to each one of us to make informed choices on how we move forward.  
I know our big date night, the Elton John concert in May is likely cancelled, though we haven't seen anything definitive yet, and our road trip, another opportunity to share fashion ideas and buy a few things is also on hold.  (I'm hoping we will be able to go in late June or July).
Plus, I haven't been going out to lunch with my friends which has been a source of  inspiration.  I am looking forward to enjoying meals at our favorite restaurants; walks in the parks, possibly along the beach, and getting back to ice skating.
Like many right now, my big outing for the day is going for a walk in the neighborhood; we make two circuits in the morning and again in the evening. I think it's three miles.  I did wear a maxi dress on one of the evenings, but I mostly wear shorts and a t-shirt. Not very glamorous, I must confess.
So, as I consider the spring sales…some being extra tantalizing with as much as 60% off…including designer items…maybe I should consider a future celebratory outfit of some sort?
Here's what I'm most likely to be doing going forward:  
In search of summer workout wear:
We will be working out more and focusing on our health here at the casa.  I've ordered some books on anti-inflammatory diet plans, and will be ordering water weights to work out in the pool. (Maybe adding a new swim suit to my collection?)  When the gym opens, we will be making use of it, (so more workout wear) as well as the skating rink which is scheduled to open mid May.  I will also continue to walk until it gets too hot (so cute shorts and tops).
 Summer lounge wear:
I am still feeling the nesting bug even though I look forward to getting out a little more, so I will be looking for light weight lounge style clothes, and maxi dresses, so I can feel pretty at home.  I'm over PJ's at this point.
Reopening celebration outfits / lunch with the girls / date night:
I don't know what "re-opening" is going to look or feel like.  I don't know when it might be or when it "should" be.  I do know that here in Florida, the governor is going full steam ahead, so when we cautiously venture out, I want to make it special.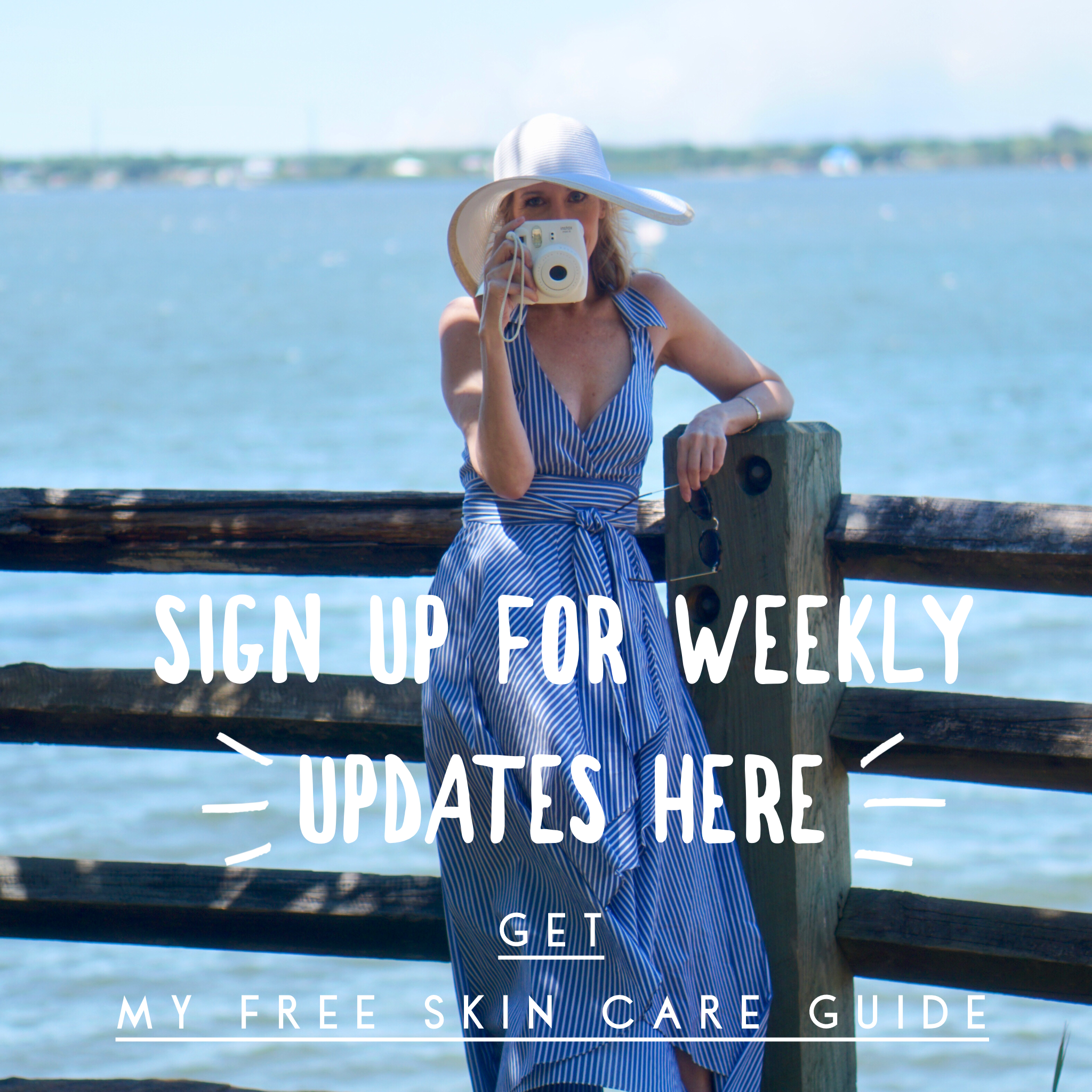 P.S.   I'd like personally invite you to join our community here at Sharing a Journey.  Grab my free beauty guide and receive weekly updates by clicking the image below or right here.  http://sharingajourney.com/land/ . If you enjoy a good chat, join me on Facebook Live, Tuesday nights at 7:00 Eastern. I share whatever is on my mind, and love seeing you there. I've been pinning like a mad woman on Pinterest, so if you love fashion, beauty, recipies and decor, be sure to follow along. I'm also on Instagram so if you want to get a behind the scenes glimpse of what goes on here at the casa, you will want to check that out as well. We all love hearing from you, so if you have a tip or comment, please be sure to share it. We all learn from each other.
The post Getting the Shopping Bug Again? appeared first on Sharing A Journey.