Grease 2's Seriously NSFW Wardrobe Malfunction Goes Viral On Twitter
It's been almost 40 years since Grease 2 was released at cinemas, and in that time, it's been held up as one of the most underwhelming sequels of all time, while somehow also garnering a cult following of loyal fans.
However, the divisive film has somehow grabbed people's attention once again four decades later – after one viewer spotted a seriously NSFW blunder while watching the film.
Actor and YouTuber Justin Root posted a short clip of Grease 2 when he noticed a very unfortunate "wardrobe malfunction" in one scene, which happened while a background character was running and jumping over hurdles.
And be warned before you hit play – this footage is very much NSFW:
I spotted a wardrobe malfunction in Grease 2 🍆 🥔 🥔 pic.twitter.com/S88naYVeQu

— Justin Root (@JustinWRoot) May 8, 2021
The clip was posted online around a week ago, and in that time has gone viral, with more than 128,000 views on the video at the time of writing.
Suffice to say, people have had a lot to say about it (namely some big confusion over how this particular moment ended up in the finished film):
Nooooo and I will never watch this film in the same way again 🍆 #Grease2#blinkandyoumissithttps://t.co/Os1gV3l4HR

— Alison Walker 💙 (@Ali_Walker13) May 16, 2021
Is this real??? I've seen this #Grease2 exactly 2,749,344 times. Never caught that! https://t.co/y3Dogtcq9J

— Crunchy Scott 🏳️‍🌈 (@CrunchyScott) May 9, 2021
😱😱😱 pic.twitter.com/VgzfoWeQnm

— Sarah Burr (@SarahEHBurr) May 9, 2021
All these years, that guy knew that happened, and never told anyone, thinking he got away with it. 😂🤣😂

— KS (@pyatpyat) May 9, 2021
Is this real!? How has no one noticed this in 40 years or however old the film is 😂

— Dammers/Damo/Damien (@dammers1981) May 10, 2021
The amount of times I've seen this but not seen that...
🤯😲

— Alan Palmer 🏳️‍🌈 (@PalmerAlan) May 10, 2021
I've seen this movie at least 600 times, no exaggeration. Thought I knew every frame. Wow

— Anne Morris (@anne_morris) May 9, 2021
How have I never noticed thiS

— Kate Payne (@KateDPayne) May 10, 2021
How did you spot that? I have watched this movie so many times and never noticed!

— Dan McLaughlin (@hesslop39) May 10, 2021
Oh my god. This is my favourite movie that I've watched 100s of times since I was a child. I have never noticed this! 🤣

— Richard Trentham (@richtrentham) May 9, 2021
OMG!! I thought for sure this was fake, so I pulled it up on Amazon prime and nope.. Totally true!

— Jared (@TheDeraj) May 10, 2021
Once people's shock had subsided, the conversation then, of course, turned to whether or not Grease 2 was actually any good or not:
On a side note, I don't get the Grease 2 hate. 😐

— Dre Mack (@amack23) May 16, 2021
the superior Grease wbk

— Stephanie Zinone (@adamkanzen) May 10, 2021
grease 2 is superior in every way

— Reginald Woodson Jr. (@ReginaldWoodso4) May 10, 2021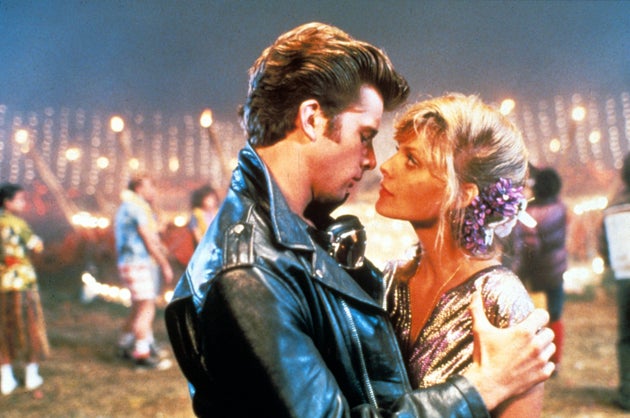 Taking place four years after the events of Grease, Stephanie is the new leader of the Pink Ladies (the clique that Sandy and Rizzo were part of in the original musical), while Michael is an English exchange student at Rydell High, who just happens to be Sandy's cousin.
Only a handful of Grease's cast members returned for the sequel, including Didi Conn as Frenchy and Eve Arden as Rydell High's principal.