Hannah Shaw-Williams' Top 10 Films Of 2022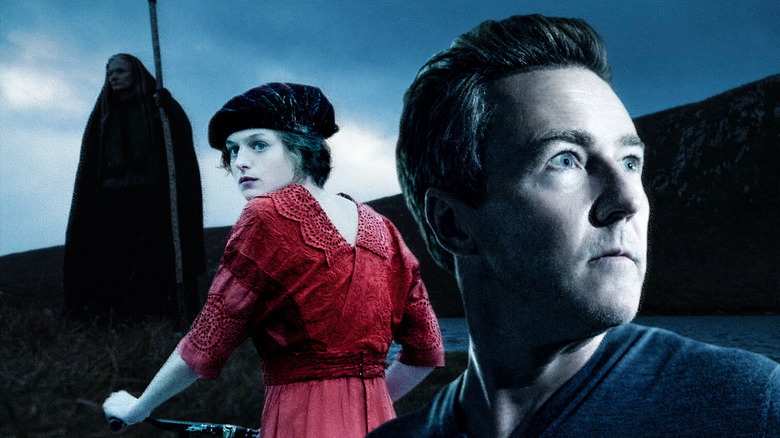 There's nothing like a "Top 10 Movies of the Year" list to make me realize just how deeply cursed the United Kingdom is when it comes to movie distribution.
"Tár"? I don't know her, and won't get the chance until midway through January. "Marcel the Shell with Shoes On"? Sounds cute! I look forward to checking it out in February, seven months after the United States release. "Pearl"? It would be faster to import the U.S. Blu-ray than to wait for the UK theatrical release in March of 2023. "On the Count of Three"? There's seemingly no intention of releasing Jerrod Carmichael's feature directorial debut over here at all. Somehow, and I don't know how, Brexit is to blame for this.
Fortunately, every now and then, a movie does manage to make the journey across the Atlantic to bless our humble screens. This year brought some true gems from the U.S., along with some stellar homegrown cinema and one truly epic import from India. Here are my top 10 movies of 2022.
Werewolf By Night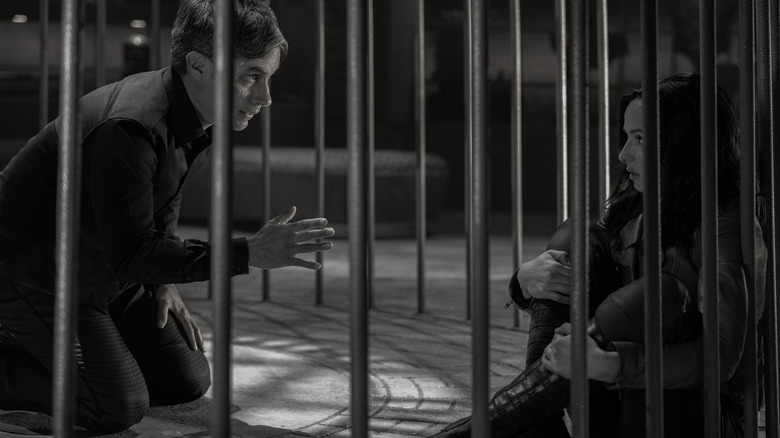 Does a Halloween special count as a movie? Eh, it's my list, so I'm counting it. "Werewolf By Night" is just a fun, spooky little tale of wolf man Gael García Bernal going undercover as a monster hunter so that he can rescue his monster friend, Ted (Carey Jones), and he also gets to make a special connection with a new lady friend (Laura Connelly as Elsa Bloodstone) along the way. I like the talking corpse of Elsa's father who continues to make dad jokes from beyond the grave. I like the big bearded Scottish hunter guy. I like the cool shadow-play werewolf transformation scene. And I love the fact that the werewolf character is called Jack Russell. 
X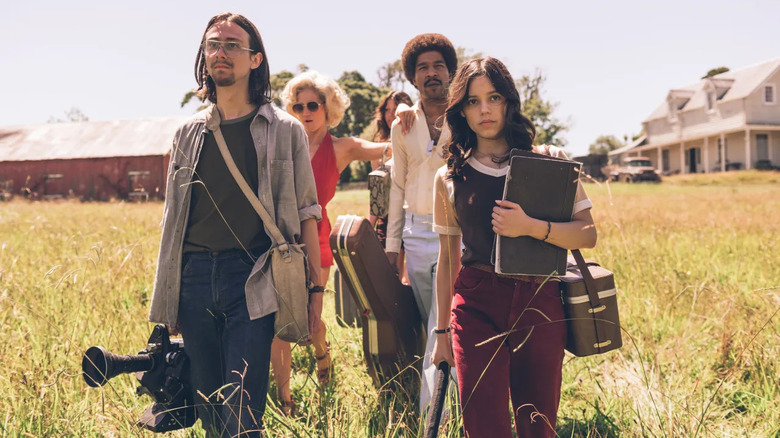 There have been a lot of movies about making movies this year -- including a whole crop of semi-autobiographical films in which prestigious directors tell us their own origin stories. There have been movies that explore the nature of spectacle, as well as the recent trend of "requels," and the filmmaker as unreliable narrator. So, hopefully I can be forgiven for hitting my saturation point and struggling to muster up much interest in the latest contributions to the movies-about-movies genre, like "The Fabelmans" and "Babylon."
But Ti West's "X" released way back in March, when my mind was still fresh and engaged instead of old and decrepit. So this down-and-dirty horror film about a strip club owner, a handful of aspiring porn stars, and a couple of student filmmakers heading to a farm in the middle of nowhere to shoot a dirty movie felt like a fun ride with a gleefully nasty edge. It has great performances (Brittany Snow is always a joy), some top-tier kills, and Mia Goth in old lady makeup. If you're looking for a good time, "X" is going to give it to you.
Matilda The Musical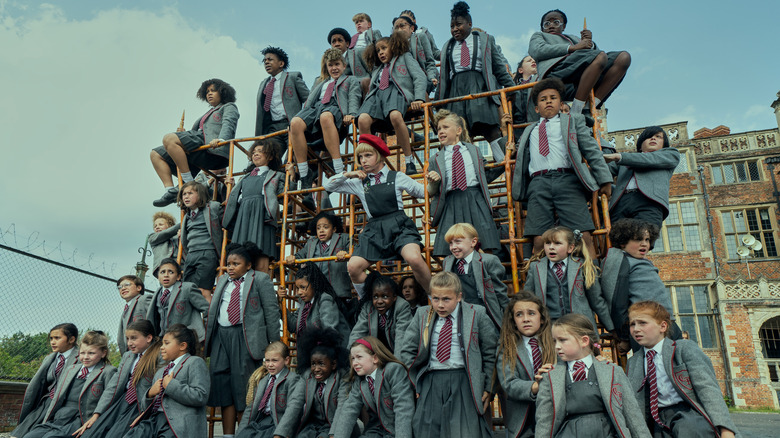 I'm a big fan of Roald Dahl books, Tim Minchin songs, and stage musicals, so perhaps I was always doomed to love "Matilda the Musical." I was fortunate enough to catch this on the big screen at London Film Festival, and in my review at the time, I noted how fitting the film's message was for the current political atmosphere in the United Kingdom. With the current government mired in corruption scandals and workers rebelling via industrial action, a movie where children come to terms with the fact that the grown-ups in charge of them are awful, and they'll have to fight for their own futures, feels stirringly poignant.
In fact, London Film Festival was bookended by two big premieres of dark children's films that question whether obedience is a virtue when the system that makes the rules is cruel and unjust ("Guillermo del Toro's Pinocchio" was the other). And since the children are our future, it's probably not a bad thing for movies to be teaching them to speak up and break the system if they have to.
Lady Chatterley's Lover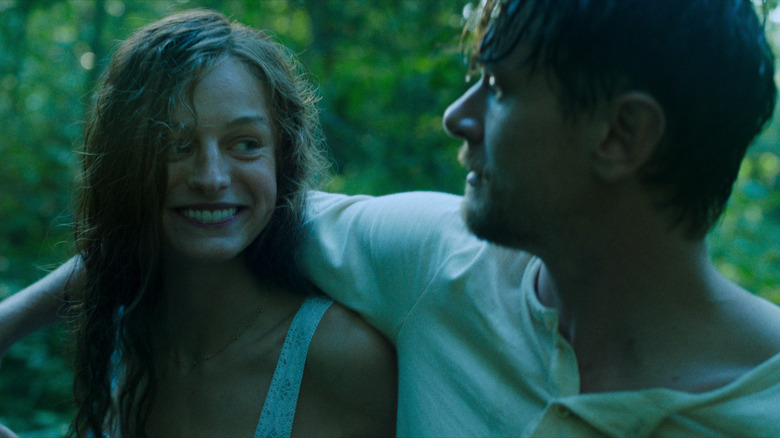 Once upon a time, Laure de Clermont-Tonnerre's adaptation of "Lady Chatterley's Lover" might have been a modestly successful worldwide theatrical release (á la Joe Wright's "Pride & Prejudice") or at the very least a buzzed-about BBC production (á la the 1995 "Pride & Prejudice" miniseries). But this is 2022, so instead, it made a quiet debut at Telluride Film Festival and briefly flirted with a few other big screens before being unceremoniously shoved onto Netflix at the start of December.
Admittedly, "Lady Chatterley's Lover" is a lot saucier than "Pride & Prejudice." The sexuality isn't restrained to horny hand flexes or shots of Colin Firth in a wet blouse; there are plenty of scenes in this film that would be wholly uncomfortable to watch with your parents. But there's also something wholly and refreshingly down to earth about Lady Constance Chatterley's (Emma Corrin) passionate affair with gamekeeper Oliver Mellors (Jack O'Connell); the inherent awkwardness of sex in a culture as repressed as the English is smoothed out by the natural chemistry between Corrin and O'Connell, as well as tinges of humor in the right places.
If you're not familiar with the story, Connie is wedded to the wealthy Baronet, Sir Clifford Chatterley (Matthew Duckett) shortly before he leaves to fight in the First World War. He returns with paraplegia and impotence, and encourages his wife to discreetly get pregnant by another man to provide an heir to the Chatterley name -- as long as the man is of the right stock, of course. Themes of class division and rebellion become delicately intertwined in Connie and Oliver's sweet, messy romance. And if that's not a big enough selling point, this film will also teach you how to say "ay up me duck!"
Bones And All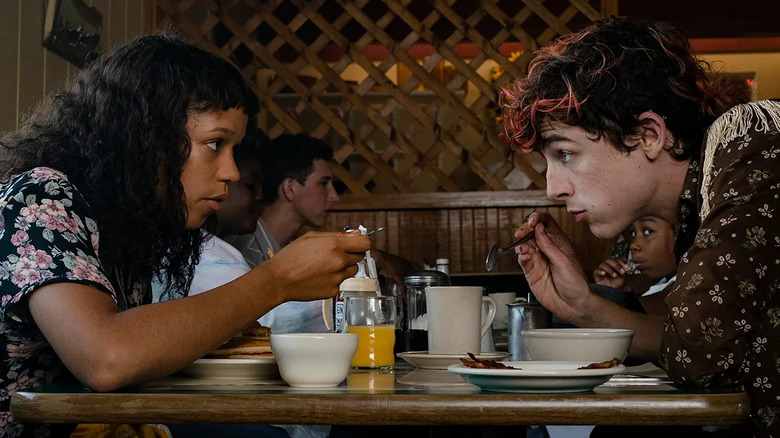 It doesn't look like "Hannibal" fans are ever going to get season 4, so we'll have to find our cannibal love stories anywhere we can -- and who better to serve one up than director Luca Guadagnino, whose interests include both tender love stories ("Call Me By Your Name") and gruesome body horror ("Suspiria").
In "Bones and All," Taylor Russell plays a young woman called Maren whose father (André Holland) decides it's time for her to leave the nest, after years of protecting his daughter from the consequences of her spontaneous bursts of cannibalism. Russell has become one of my favorite rising stars over the past few years; between "Lost in Space" and the "Escape Room" movies, she's a master of playing soft-spoken and vulnerable characters who you would absolutely want to have around in a crisis. Here, she's paired with Guadagnino's "Call Me By Your Name" muse, Timothée Chalamet, who mentors Maren in the methods and dubious ethics of surviving as an "eater."
Much of the appeal of "Bones and All" lies in the vibes rather than the story; Guadagnino is very good at making movies about beautiful people in good lighting just kind of hanging out and being enamored with one another. There's a ribbon of darkness and strangeness running through it, and horror elements like Mark Rylance's predatory senior cannibal and liberated hunting partners Brad (David Gordon Green) and Jake (Michael Stuhlbarg). This is an odd, sad, sweet meditation of a movie, and easily one of the most interesting of the year.
Guillermo Del Toro's Pinocchio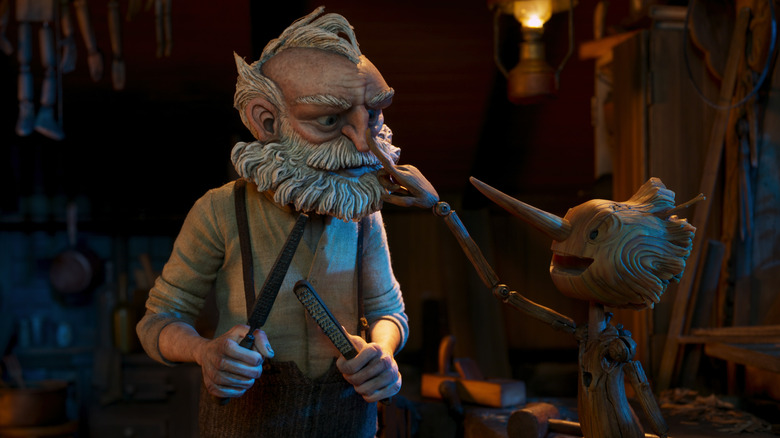 I'm a sucker for darkness in children's movies (hi, "The Secret of NIMH"), so between "Matilda the Musical" and "Guillermo del Toro's Pinocchio," 2022 was a treat. Scripted by del Toro and "Adventure Time" writer Patrick McHale, and co-directed by del Toro and experienced stop motion filmmaker Mark Gustafson, "Pinocchio" blends Carlo Collodi's original tale with elements from Mary Shelley's "Frankenstein" to create the ultimate saga of morality, monsters, and complicated father-son relationships.
Dedicated to Guillermo del Toro's own parents (his father passed away in 2018, shortly before pre-production began in earnest, and his mother died the day before the film's world premiere), "Pinocchio" sets itself apart from other adaptations by rejecting two central themes of Collodi's novel: obedience as a virtue and the idea that Pinocchio should strive to be a "real boy." 
Speaking to Vanity Fair, del Toro explained, "To me, it's essential to counter the idea that you have to change into a flesh-and-blood child to be a real human. All you need to be human is to really behave like one, you know?" The setting of Fascist Italy not only compliments the story, but also the medium used to tell it: "At a time when everybody else behaves as a puppet — [Pinocchio] doesn't."
It's heady, thought-provoking stuff, which is one of the reasons I loved this movie. Another reason is the poop song.
Glass Onion: A Knives Out Mystery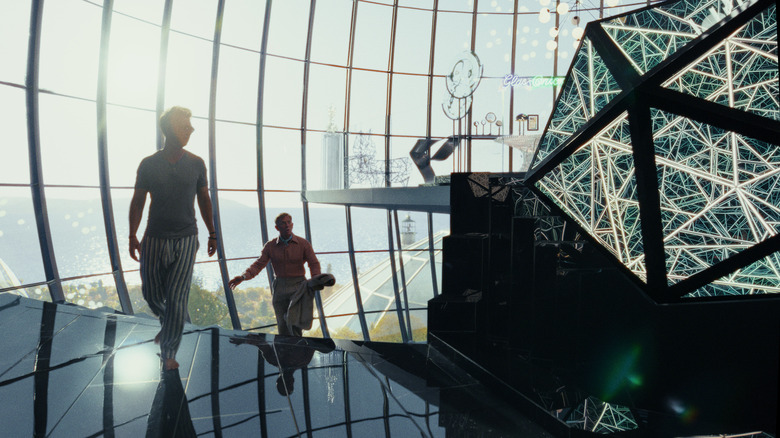 I must confess that I never really had much interest in Daniel Craig's James Bond movies, but I will never get enough of Daniel Craig as detective Benoit Blanc. If he wants to continue playing this character -- with his expansive vocabularly, enviable wardrobe, and ridiculous accent -- for the rest of his life, that's fine by me.
"Knives Out" was a tough act to follow, but writer/director Rian Johnson doesn't miss a beat with "Glass Onion," introducing a new collection of rich a-holes and throwing Blanc into the middle of them to peel apart the layers of their motives, petty grievances, and lies. Everyone in this stacked cast (but particularly Kate Hudson) seems to be having a lot of fun, and as a fan of the mystery genre in general, it's a pleasure to see Johnson pick apart and subvert its tropes while still serving up an unpredictable and twisty mystery tale. More, please!
RRR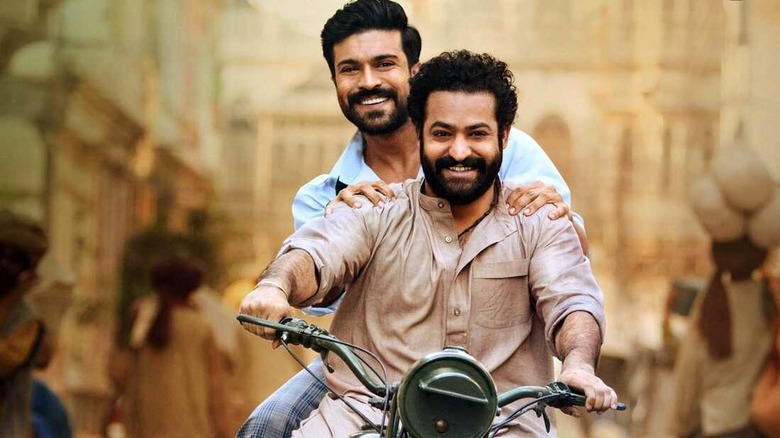 Quite possibly the best decision I made in 2022 was resisting the siren call of "RRR" on streaming and catching it for the first time on the big screen instead, with a packed audience at London's Prince Charles Cinema (no, they're not changing the name). Experiencing the utter insanity of those three hours with a crowd of people who couldn't believe what they were watching was joyous, and made all the more enjoyable by the awkward laughter from Brits seeing themselves portrayed as cartoonishly evil villains (which might be the most historically accurate element of the movie). 
But what's really special about "RRR" -- even more so than Ram (Ram Charan Teja) doggedly battling his way through a crowd of hundreds to arrest a single protester, or Bheem (Nandamuri Taraka Rama Rao Jr.) somehow managing to both sing and stay on his feet while his back is whipped to bloody shreds -- is the relationship between the two heroes. All of the action and drama and ludicrous stunts are ultimately in service to the story of Ram and Bheem's friendship. It has both epic highs and tragic lows; after they meet for the first time, there's a lengthy montage of them becoming friends, scored with a song about the formation of their friendship and the perils it faces.
"RRR" is a testament to the importance of friendship in Indian culture, where people have on average six best friends (compared to a meagre 2.6 in the U.K.) and it's common to see men casually holding hands with their pals. Seen from a culture as fiercely repressed as the U.K., where little value is placed on platonic relationships, the legendary friendship of "RRR" is truly refreshing.
The Banshees Of Inisherin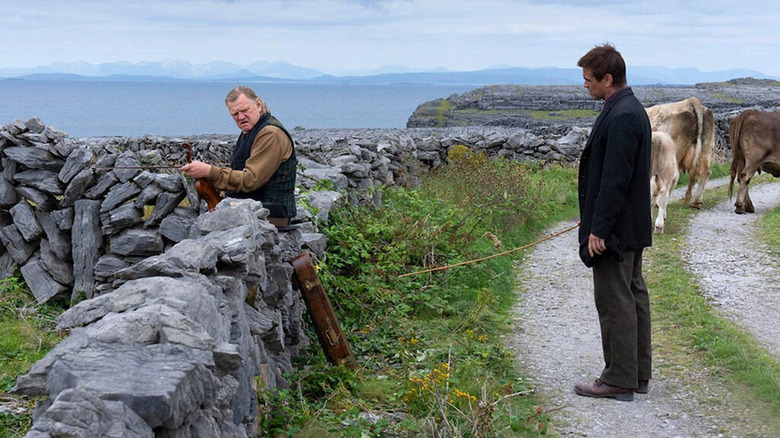 I think we all knew we were in for something good when news broke that the holy "In Bruges" trifecta of Martin McDonagh, Brendan Gleeson, and Colin Farrell were reuniting for a new film. 
Set on the fictional Irish island of Inisherin (whose name is a bit of an inside joke for Gaelic speakers), "The Banshees of Inisherin" has a simple yet powerfully compelling premise: Pádraic (Farrell) and Colm (Gleeson) have been friends for many years, but one day Colm decides that he no longer wants to be friends with Pádraic. "I just don't like ya no more," he says. There's no such thing as ghosting when you live on a small island off the coast of Ireland in 1923, so Colm politely but firmly requests that Pádraic leave him alone and no longer try to talk to him or even sit at the same table in the pub.
It's one hell of a balancing act that keeps the audience from fully siding with either Colm or Pádraic in this conflict. Colm, after all, has done nothing except ask to be left alone, even if his reasons for the request are shockingly hurtful (he finds Pádraic dull, and doesn't want to waste any of the time he has left on earth listening to him). The hapless Pádraic isn't doing anything particularly terrible by trying to mend things, but his dogged refusal to respect Colm's boundaries is painful to watch. There's a beautiful ballast to this tale of loneliness and despair in the subplots of Pádraic's sister, Siobhán (Kerry Condon), and local gom Dominic (Barry Keoghan). Tightly scripted and gorgeously shot, there's a strong case to be made that "The Banshees of Inisherin" is the best movie of the year.
Everything Everywhere All At Once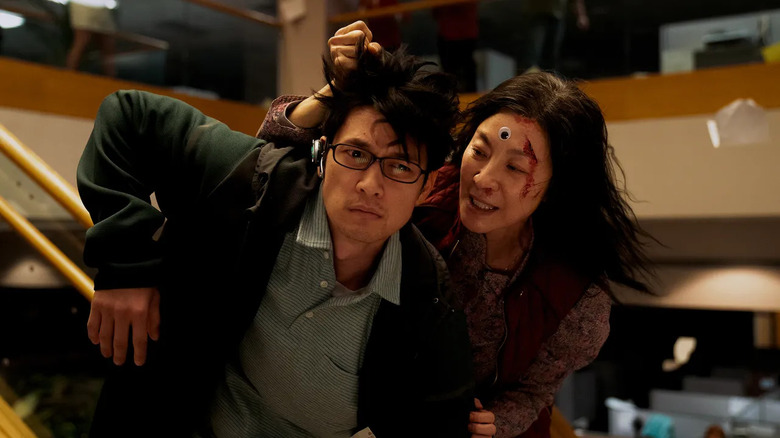 Yes, there was quite a wrestling match between "The Banshees of Inisherin" and Daniels' "Everything Everywhere All At Once" for the top spot on this list, and the main sticking point was this: while "Banshees" is a movie I could happily watch over and over again, "Everything Everywhere All At Once" is such an effective sucker-punch to the gut that so far I've only been able to watch it three times, and I'll need some recovery time before I can see it again.
That might sound like an odd statement to make about a movie where a raccoon secretly controls a chef by pulling his hair, there's a universe where people have hot dogs on their hands instead of fingers, and there's a fight scene where two of the combatants unlock skills by putting objects up their bums. But in "Everything Everywhere All At Once," the silliness isn't arbitrary or gratuitous or simply there for comic relief. There's a point to it, and the point is this: 
"There is always something to love. Even in a stupid, stupid universe where we have hot dogs for fingers, we get very good with our feet."
Read this next: The Best Movies Of 2022 So Far
The post Hannah Shaw-Williams' Top 10 Films of 2022 appeared first on /Film.