How to Choose the Best Shorts for Older Legs
Winter has finally made its exit, and spring has made its debut. However, with the 80-plus degree days that some of us are experiencing, it already feels a lot like summer! So what's on your mind for your spring/summer wardrobe? How about shorts? Do you know how to choose the best shorts for older legs?
Many women over 50 shy away from shorts, but they are just as fashionable as any other piece of clothing. You can dress them up, or you can dress them down. Whatever rocks your boat! Just because your legs look older doesn't mean you can't show them off. Keep in mind that it is still important to know what looks good on your size and shape, particularly since our legs are older and not necessarily as toned as they used to be. Let's delve into some styles that will accentuate the primed senior woman and hopefully help you choose the best shorts for older legs.
The Best Shorts for Older Legs
Bermuda Shorts
Bermuda shorts are a hot seller for women over 50 for many reasons. They have many different styles, fabrics, and patterns to choose from. These are the shorts that hit you right above the knee and gently embrace your thighs. Another great feature is that they can cover up cellulite or, let's just say, aged imperfections! The polyester-cotton blends are nice because they stretch and enable your skin to breathe.
Bermuda shorts can be very classy when paired with the right blouse, shirt, or tank top. Try a cotton button-down shirt worn open with a cami underneath and a solid color pair of Bermudas. This look is not too overboard and is classy enough to wear to a nice casual gathering. Whether you have long legs, short legs, fat legs, skinny legs, or older legs, anyone can sport this style and look fantastic. These shorts would be a great choice to add to your collection.
Walking Shorts
Yes, believe it or not, there are such things as walking shorts. Most women our age probably own several pairs. They are sort of like the "I don't care" shorts. These shorts hang loosely and are airy, allowing freedom when you move. Some are adorned with pockets that will enable you to be totally hands-free. They are popular for camping events, traveling, golfing, or just out and about around town. This style is comparable to hiking shorts. They allow you to be all that you can be and stride with ease. The best part about them is that they are so comfortable!
Shorts with Cuffs
How about the shorts with cuffs? Have you seen them with waist ties? These are so cute! But, if the shorts allow your cheeks to peek, they are certainly not for you because this is not flattering at our age. These shorts really look great on women with long torsos or long legs. However, any woman can gracefully wear them. Add a lightweight cotton blazer and a cute pair of sandals, and you'll have a very flattering and fashionable outfit. This can be a showstopper, even for legs with imperfections!
Pattern, Prints, or Solids
Does it make a difference with the patterns or prints you choose in the style of shorts? Believe it or not, it does. One advantage is that they can take the emphasis off our not-so-fabulous older legs. On a play day, you may want to choose a pair with fun patterns or light colors. For an informal business lunch date, you may want to stick with solids or patterns with geometrical shapes or perhaps subtle colors. Did you know that some prints and patterns can make you appear slimmer or larger? If you want to play it safe, you can't go wrong sticking with solids.
Athletic Shorts
Being a woman over 50, such as myself, when I put these shorts on, they literally make me want to work out, which is their purpose. Who cares what my old legs look like? The spandex ones grip your body and pretty much show off your bare essentials hidden underneath …so you'll definitely want to stay fit. The goal is to look good and feel good, as your self-esteem will definitely be tested. 
Running Shorts
When choosing running shorts, I like to find something that offers comfort and flexibility. It's also nice to find a pair made with breathable fabric so I don't overheat or sweat more than absolutely necessary. It's hard enough to get myself pumped up for a run, but having a pair of shorts that I like makes it much easier, and I'm more consistent in being active. 
Ladies, regardless of the style of shorts you choose, what's imperative is how they make you feel when you wear them. The choice is yours!
Read Next:
Spring Dresses for Prime Women
Spring Fashion: For Easter, Weddings, and More
How To Do Leg Extensions At Home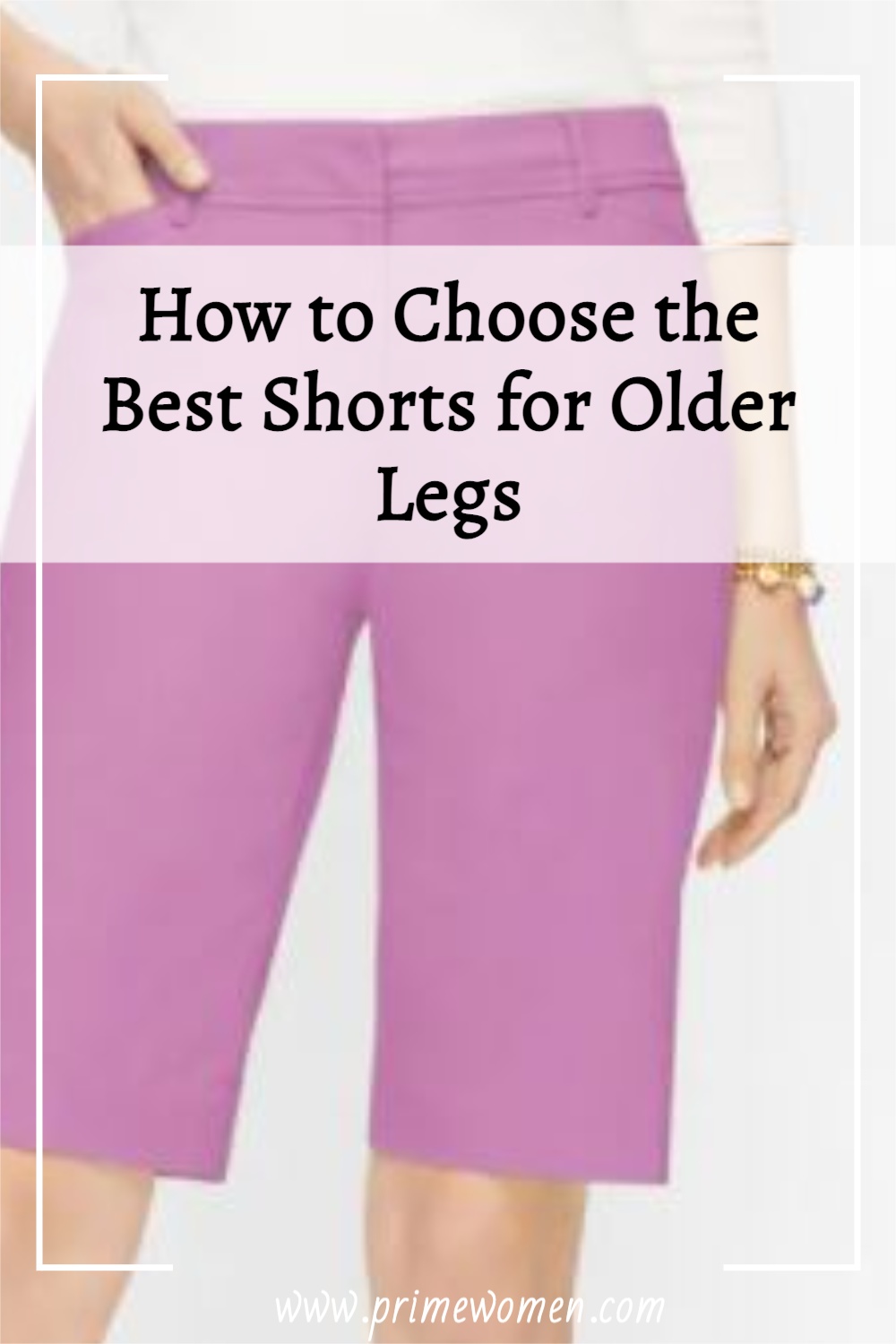 The post How to Choose the Best Shorts for Older Legs appeared first on Prime Women | An Online Magazine.