How to Get More Wear Out Of A Piece of Clothing
Get More Wear Out of the Clothes You Already own
When coming in contact with slow fashion for the first time, many people fall for the misconception that one must throw everything away and start building a new, sustainable wardrobe from scratch. 
On the contrary, though, slow fashion and a throw-away mindset are deeply antithetic. According to the EPA, textile waste makes up 5.83 percent of the total MSW (Municipal Solid Waste) generated yearly. So it's better for the planet and those on it if we wear our clothes for a long time. 
Regardless of the size of your wardrobe and the sustainability score of the clothes in it, finding ways to get more wear out of your pieces can be challenging. After all, we see our clothes every day, which may dull the spark. Not to mention the time constraints that may get in the way of our creativity. Yet getting creative with the clothes you already own is a fantastic, budget-friendly way of waving sustainability into your everyday life. Bonus points: it can help avoid that dreaded moment when you say "I don't have anything to wear" right in front of your closet. 
To help you out in this pursuit, we have selected some helpful tips to get more wear out of a piece. 
Keep things interesting by wearing the same piece in different ways 
So many items can be worn in many, sometimes unexpected ways. A button-up shirt can make for a simple, breezy summer jacket, and your one-piece swimsuit can also be worn as a top. 
You can wear your favorite summer tops and camisole dresses year-round if you wear them with a turtleneck underneath, and the number of ways you can tie up your scarves to wear them as tops is infinite. Taking this approach to clothing will help you think outside the box and create unique outfits and combos. 
Wearing the same piece in different ways is also a fantastic way of experimenting with the clothes you already have. It also helps you use seasonal garments for longer, and it shows you ways to give a second chance to the pieces you don't wear much but don't feel like parting from yet. 
 Play with colors to create new outfits
A fun and creative way to get the most out of your wardrobe is to use colors as inspiration to create new outfits. To do this, you check the color of the piece you want to get more wear out of and find out which other clothes you can pair it with.  
With this creative and budget-friendly method, you can sustainably get out of your comfort zone and explore your personal style. You can experiment with monochrome outfits in your favorite colors, bold and unexpected color palettes, and mixing different textures while giving all of your clothes a chance to be in the spotlight.    
Create a capsule wardrobe that includes the piece you want to get more wear out of  
Creating a capsule wardrobe is all about selecting functional attire that works for your lifestyle and makes you feel fabulous. Creating one that includes only the pieces already in your closet makes the process simpler, affordable, and sustainable.  
To spice things up, you can even choose a fun theme for your capsule wardrobe, such as "Dopamine Dressing" or "Y2K," to spice things up. You can change the theme whenever you feel inclined to keep on having fun while wearing the clothes from your capsule wardrobe. It's the perfect way to get a lot of wear out of your clothes while also having fun with fashion. 
Keep a little notebook handy for whenever inspiration strikes
Fashion inspiration can come from all sorts of sources: movies, artworks, magazines, social media, and even the fashionable people you encounter while going out and about. Looking for fashion inspiration can help you figure out your personal style and fall back in love with the clothes you already have.  
Having a place to save or write down what inspires you will make sure that you won't miss out on a chance to experiment with fashion sustainably. If you are not one for pen and paper, you can create a collection on Instagram, a Pinterest board, or a page on Notion.  
The key here is to use what you already have in your closet to recreate the look and aesthetic of what inspires you instead of buying new items. The number of clothes and accessories you already own that match the vibe of what you are getting inspiration from at the moment may positively surprise you. Pair them with the item you want to get more wear out of for a fun and sustainable look. 
It's easier to get more wear out of a piece by treating it right
Being mindful about what you choose to purchase is essential when trying to live sustainably and build a wardrobe made of only clothes you will honestly want to wear for a long time. Whether or not that was your approach when you bought that item, the way you treat it makes a tremendous difference in its longevity and long-term wearability. 
Not to mention that creating clothes takes a lot of time, labor, and skills, and taking care of them is a way of honoring all that went into making them.  
So as a general rule, try to avoid over-washing your clothes, follow the cleaning instructions you find on the tag as meticulously as possible, and repair them when needed. These may seem like simple tips, but over time they'll make a tremulous difference, keeping your clothes looking sharper for longer. The better a piece will look in the long run, the longer you will be able to wear it.  
Harness the power of accessories to make a piece you already own feel new
Let's get something straight: there is no shame in outfit repeating. Having figured out what pieces suit your lifestyle, taste and personality is a great testament to your organizational skills, so kudos to you!
But, if wearing that piece is not so exciting anymore, then playing with the accessories you already own can be a way for you to re-discover that garment instead of buying a new one to switch things up.  
Accessories can completely change the look of any garment: even something as simple as a necklace or a pair of sunglasses can freshen up a once-beloved piece that now feels a bit stale. In addition, adding accessories to your looks can elevate even your simpler pieces, making them more suited to fancier occasions and helping you get more wear out of your plainer clothes. The other way around works too, as sportier and more casual accessories can help you dress down fancier pieces. 
Try easy and creative ways to revamp that piece  
Ask yourself, "When was the last time I wore this?" If the answer to this question is some version of "quite a while ago," then challenge yourself to try new ways of revamping it and styling it. 
If it's a scarf, look for new ways to tie it up or try dyeing it up. If it's an older jacket that needs to be freshened up, add a new pin to it or change the buttons. If it's a neglected pair of trousers, mix belts and chains to give it a new life or try distressing it. 
This little game can be a helpful exercise year-round, but if you live in an area with changing seasons, and a seasonal piece is the one you are trying to get more wear out of, then try to do it mid-season to squeeze as much wear out of it as possible before the weather changes. 
Create go-to uniforms for when you're out of ideas
On some days, decision fatigue gets the best of us, and we don't feel like experimenting much with our clothes. However, fashion has the power to make us feel more like ourselves when we are feeling down. With a bit of preparation and planning, you can save yourself time and energy, feel better and get more wear out of your wardrobe all in one go. 
Having a few go-to uniforms for different occasions can help you feel good and put together even on low energy or busy days, but it's also the perfect chance to create new outfits with the pieces you already have. 
Try mixing some of your most beloved and frequently used pieces with newer and less familiar clothes to create your go-to uniforms for work, dates, and nights out. This way, you can ensure that you are getting good use out of your more newly purchased pieces and the oldest ones. 
Conclusion 
Dressing sustainability isn't just about purchasing ethically made and eco-friendly clothes. It's about changing how we see clothes and steering clear of overconsumption. 
Trying to get more wear out of your clothes is a fantastic exercise to get out of the fast fashion mindset, and it's good for the wallet too. After all, nothing is cheaper and more sustainable than using what you already have. 
---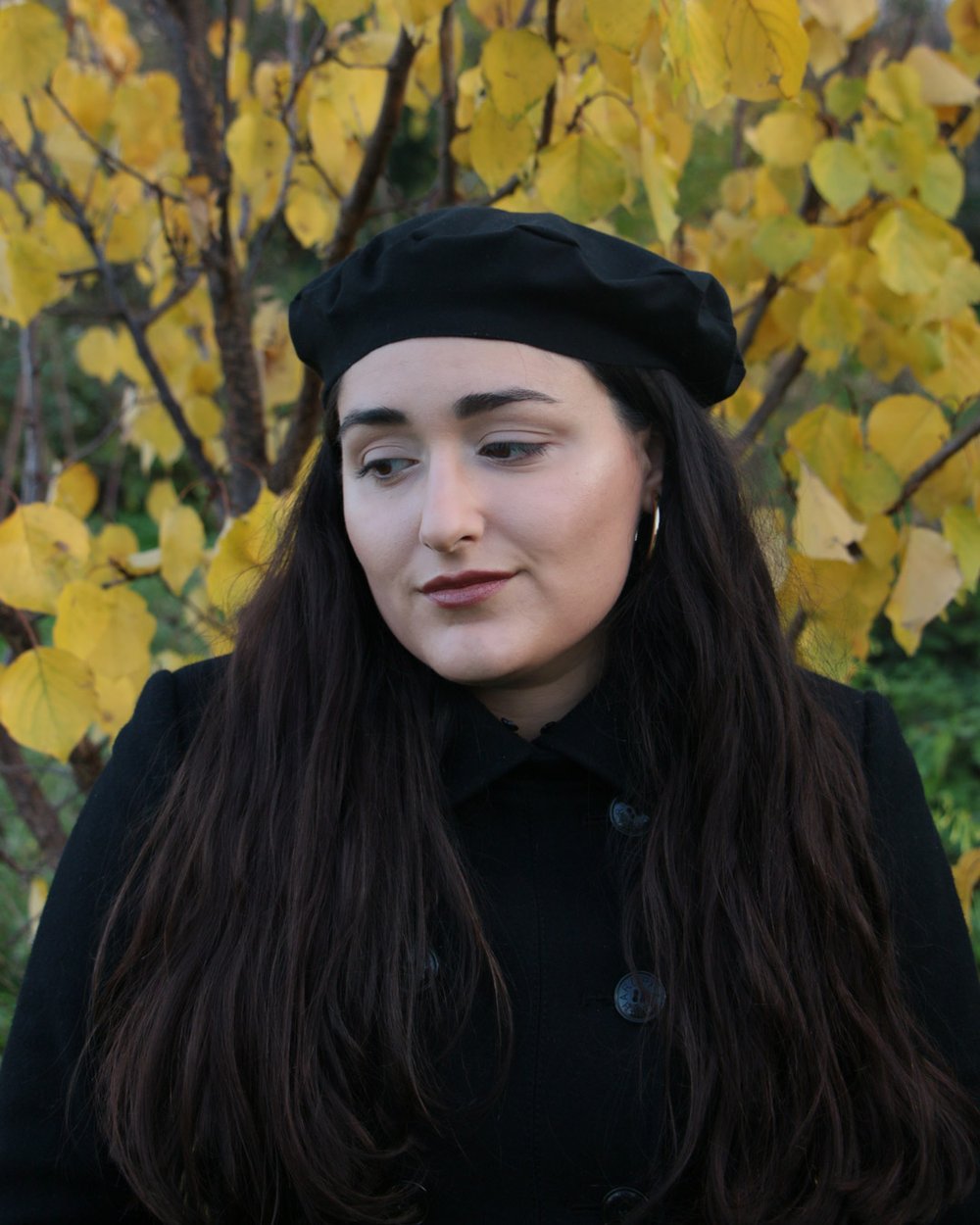 About the Author:
Roberta Fabbrocino is a journalist specialized in climate change and sustainability-related topics. Her articles have been published in several international eco-publications. Roberta also works as a content writer for sustainable companies.
---
MAKE SURE TO PIN THE PHOTO BELOW TO SAVE THIS POST FOR LATER!
---
LOOKING FOR SUSTAINABLE BRANDS? VISIT OUR BRAND DIRECTORY!
Our Brand Directory is home to hundreds of sustainable brands, from makeup to cleaning supplies, from underwear to shoes. We have broken everything down by category for easy shopping, along with discount codes unique to Sustainably Chic viewers.
Browse Our Sustainable Brand Directory
---
related reading you may also enjoy: