How to Remain Warm and Comfortable in Cold Weather this Winter
With the cold winter months closing in quickly, there's no better time than now to think about how you'll stay warm. But not only that, there's another word that should come to mind: comfort. You want to be both warm and comfortable when the temperature begins to drop.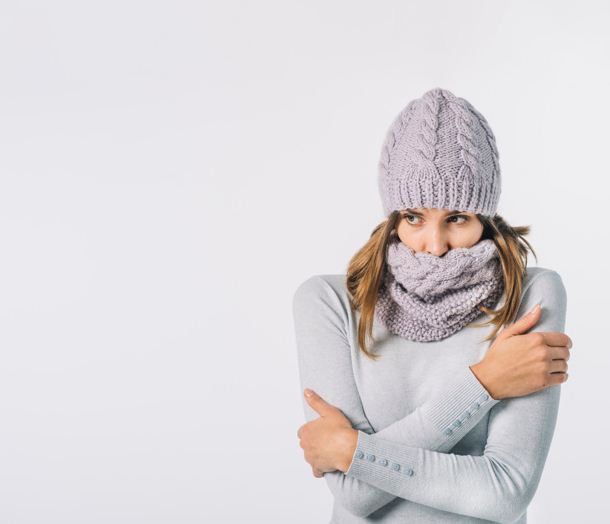 Maybe you're the type of person who enjoys wearing leggings all winter long. Or perhaps you never leave home without your favorite jeans on. Or maybe your sweats are more than enough. Regardless of your style, there are steps you can take to keep yourself warm over the months to come. Consider the following:
1. Choose Your Clothes Wisely
This is where it all starts. Even if you take other steps to remain warm and comfortable this winter, if you don't wear the right clothing you'll never feel your best. Don't hesitate to look into all your options to ensure yourself of choosing the wardrobe that's best for that particular day.
And of course, if you don't have something in your closet that you need, don't be shy about searching far and wide for the best deal. This will help you get what you need, without spending money that could be better used for something else.
2. Keep Cold Air Out of Your Home
It's not enough to turn up the heat in your home if there's cold air entering from the outside. In fact, all you're doing is running up your heating bill — and that can take a toll on your budget by the time the weather breaks.
Think about all the areas where cold air could be entering your home. This includes but is not limited to entry doors, windows, attic, basement, and crawl spaces. If you find that any cold air is getting in, make the necessary changes to prevent the problem from continuing. Not only will this keep you warm and comfortable, but it'll save you money.
3. Wear Layers
With the right layers in the right order, you can look and feel your best. Even better, you can take off layers as necessary if you become too warm. The key to success with layering is having enough options at your disposal. So, once again, you may need to spend some time and money shopping around.
4. Wear Warm Socks and a Hat
It may be a myth (to a certain degree) that you lose a lot of heat through your head, but there is some truth to it. It's always best to wear a hat or some other type of head covering during the cold winter months. Not only can it keep you warm, but it can also prevent illnesses such as an earache (as long as you cover your ears).
As for your feet, warm socks are a must. The winter months aren't the time to go outside with shoes but no socks. You'll immediately regret the decision, not to mention the fact that your bare skin could soon become wet.
5. Start Your Car Five Minutes Before Leaving Home
For many people, the most uncomfortable part of their day — as far as staying warm is concerned — is when they step into a cold vehicle. This is even more so the case if you've parked outside and have to remove ice or snow before pulling away.
Fight back by starting your car five minutes before you're ready to leave home. This will allow you to step into a warm vehicle. It may also allow you to thaw out some or all of the ice and/or snow that has accumulated overnight.
Final Thoughts
Along with the above, take into consideration what you can do to remain warm and cozy without breaking the bank. Maybe this means shopping for deals online as opposed to local retail outlets. You can also look into ways of making your home and office more energy efficient.
Yes, you want to look your best at all times this winter, but don't forgo comfort along the way. Think about all the steps you can take to get the best of both worlds. Doing so will help you get through the cold weather months without any unnecessary stress. From there, you can put all these thoughts away until the next winter season arrives!
The post How to Remain Warm and Comfortable in Cold Weather this Winter appeared first on Style Motivation.