How to Style Bean Boots 3 Ways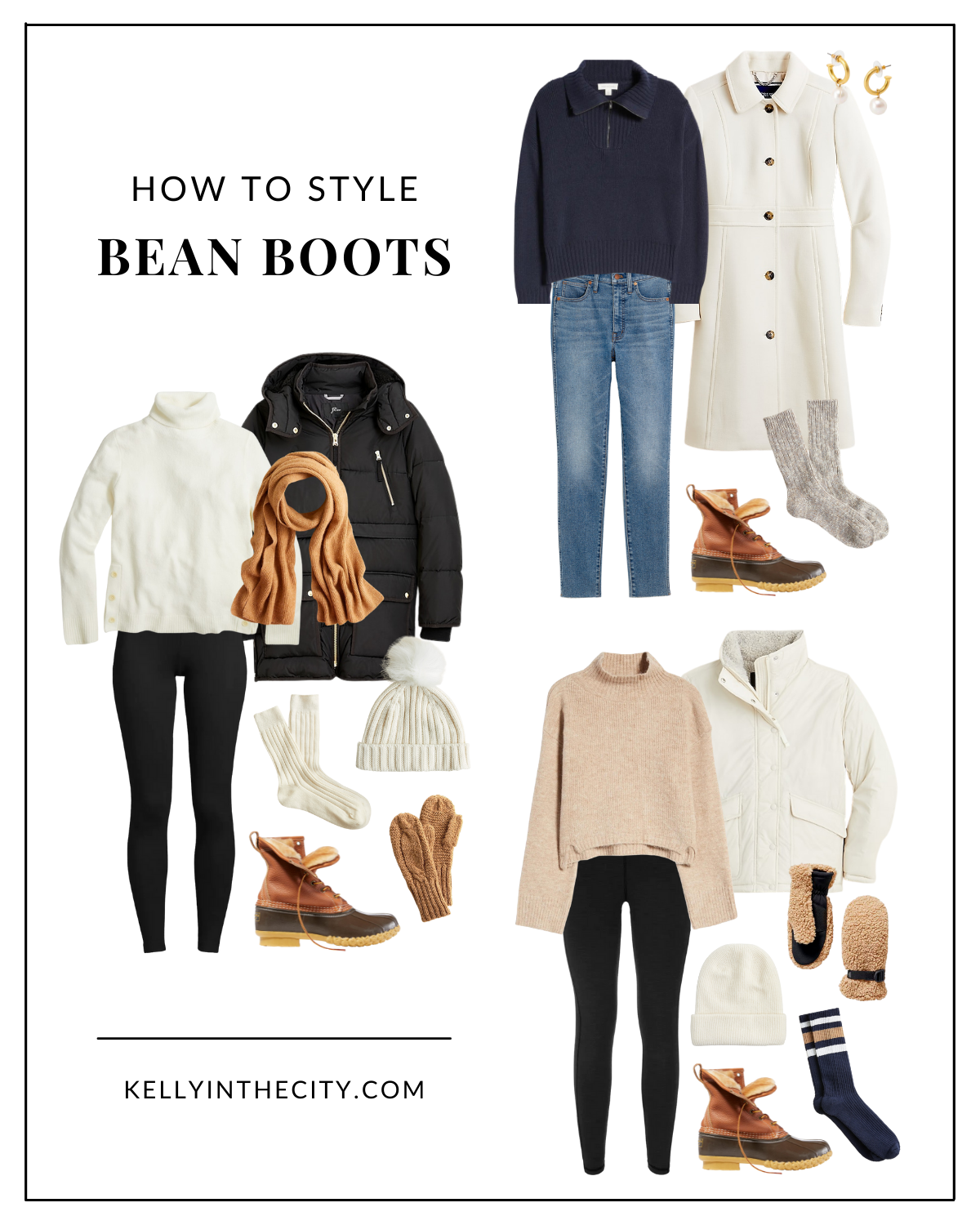 I've shared my love of Bean Boots many times before. They've been a cold-weather staple in my wardrobe for years and have got me through some of the toughest Chicago winters. I'd say they're even as warm as my Sorels. I've owned a couple of pairs and from my experience L.L.Bean's warmest Bean Boot, and certainly the coziest, are the shearling lined ones. You get the best of both worlds with this pair, the classic Bean Boot look, and the added warmth. They truly keep your feet toasty even on the coldest winter days.
A tip when buying Bean Boots is to get a pair with tumbled leather, like the shearling lined ones. I can't even tell you what a difference it makes! They are SO much more comfortable and require zero break-in time.
The next tip I have is about sizing. Half sizes, go down a half size. (For example, I usually wear a size 7.5, so I ordered the 7. They're perfect!) Whole sizes, go down a full size. (For example, if I normally wear an 8, I would order the 7.) Seems crazy, but this sizing info is spot-on.
Because Bean Boots are such a staple in my winter wardrobe, I wanted to share three ways to style them in the winter. And, if you're looking for a guide to buying Bean Boots, you can check out this post.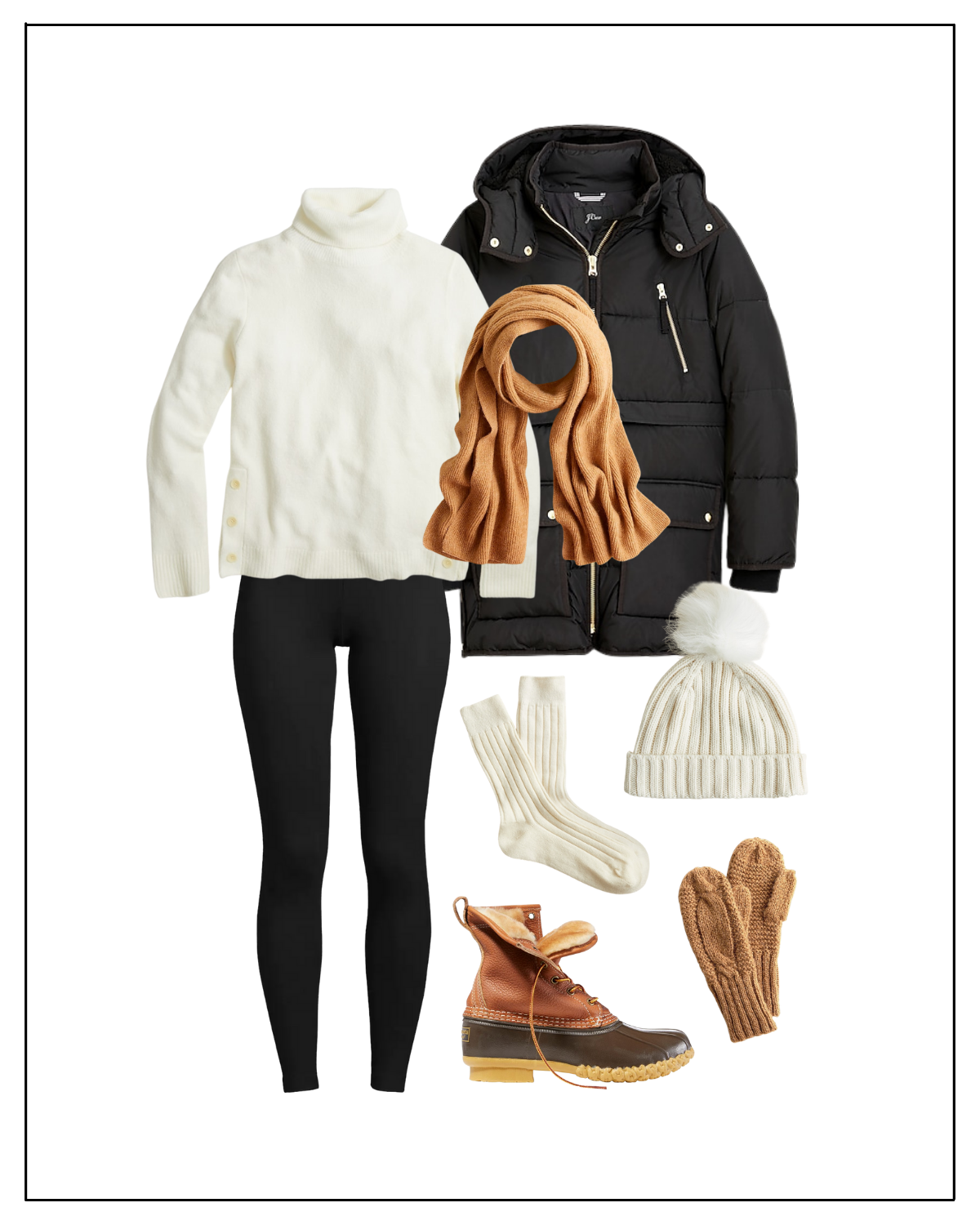 Super Soft Turtleneck Sweater / Fleece Lined Leggings / Puffer Coat / Scarf / Pom Pom Beanie / Mittens / Cashmere Socks / Shearling Lined Bean Boots
Whether it's snowing or the temperature is in the single digits, this would be what I'd wear to stay toasty. The key to getting dressed for cold weather is always layers, so I'd wear my favorite super soft turtleneck sweater and fleece lined leggings for my base. Both will keep you extra warm. For the second layer, this coat is an insanely warm puffer for a very low price. It runs big, so size down. Then add all the accessories, a beanie, scarf, mittens, and cashmere crew socks. And finally, a wonderfully cozy pair of shearling lined bean boots.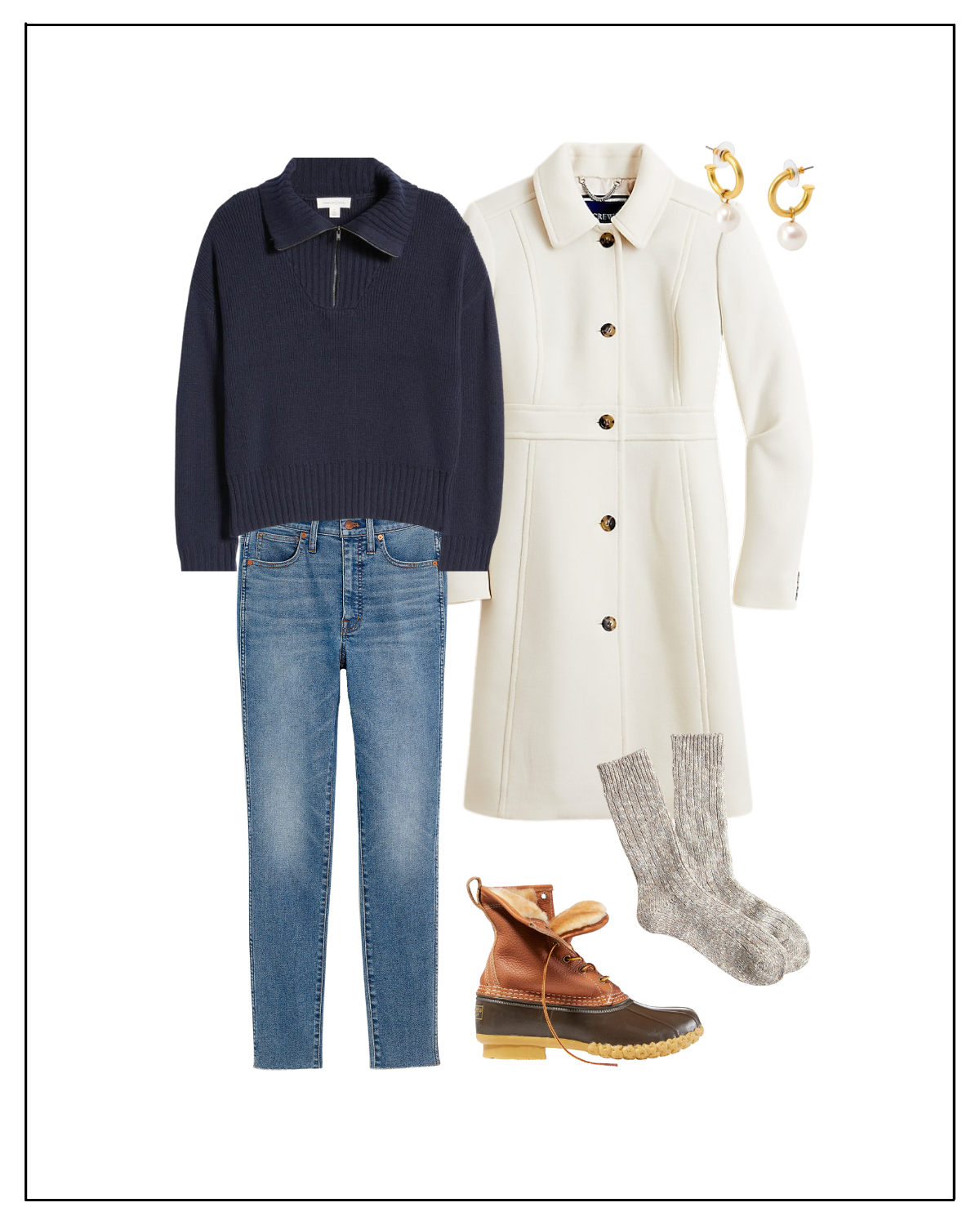 Navy Half-Zip Sweater / High-Rise Skinny Jeans / White Coat / Earrings / Camp Socks / Shearling Lined Bean Boots
If you're looking for how to style Bean Boots with jeans, you can't go wrong with a half-zip sweater and a pair of high-rise skinny jeans. I find skinny jeans look best with Bean Boots because you can easily tuck them into your socks or boots. A long white A-line coat adds a polished touch and added warmth. Accessorize with gold pearl hoop earrings and camp socks which are a must to complete the Bean Boot look.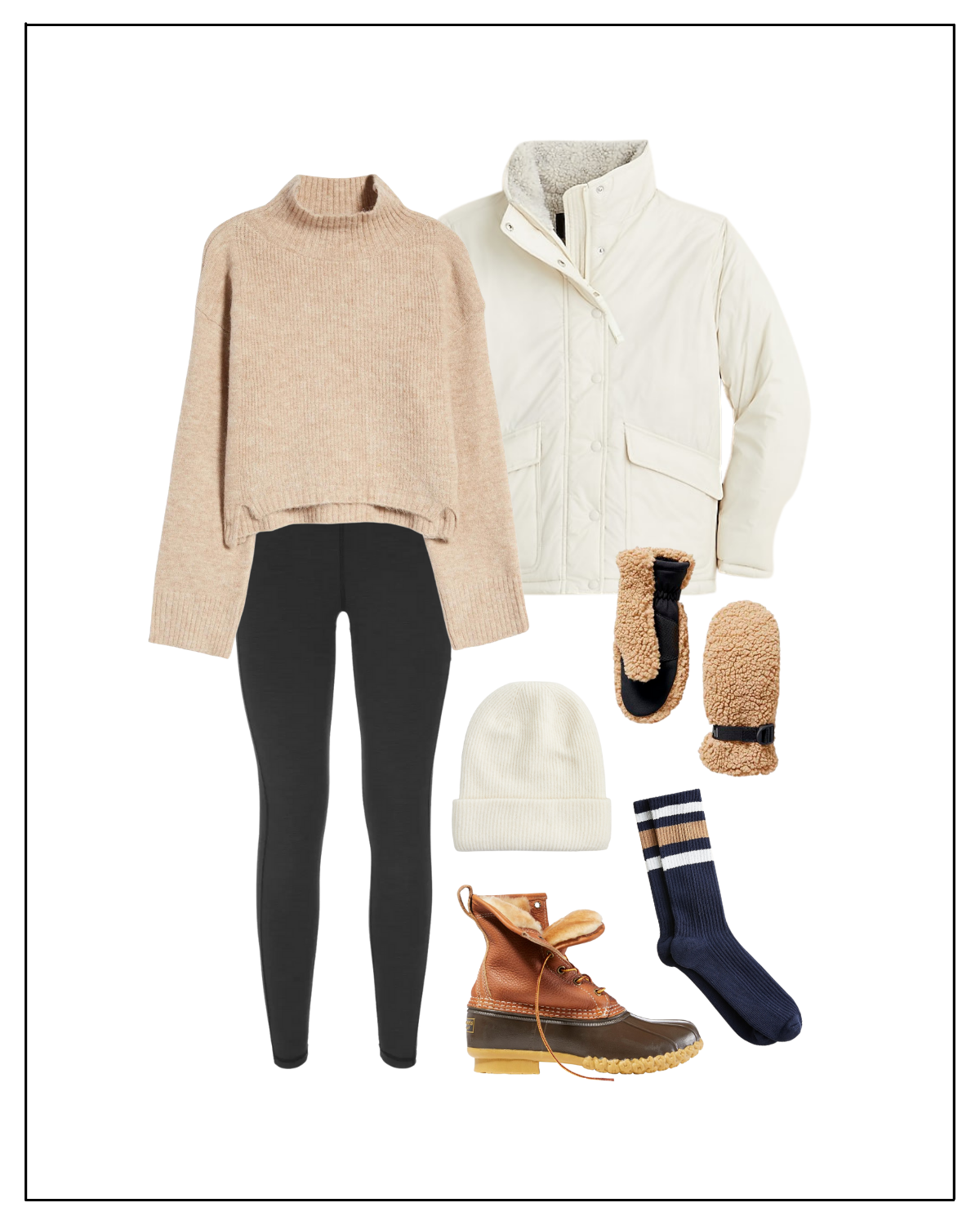 Mock Neck Sweater / Leggings / Sherpa-lined Puffer Jacket / Camel Sherpa Mittens / Beanie / Crew Socks / Shearling Lined Bean Boots
Leggings and a sweater are always such an easy and cozy outfit to wear with Bean Boots. And since I just really can't see myself wearing pants anytime soon, I've been loving this pair of leggings. They're buttery soft and very comfortable. This neutral ribbed mock neck sweater is a great winter basic, and this white sherpa-lined puffer jacket would look great layered with it. Wear a beanie, the most wonderfully cozy sherpa mittens, and a cute pair of striped crew socks with your Bean Boots for a casual and cute winter outfit.
The post How to Style Bean Boots 3 Ways appeared first on Kelly in the City.