How To Wear Tie Dye and Look Super Chic
*We're partnering with JCPenney and ShopStyle on this post. We love their trending fashions and great prices! Look for this great promo in-store & online: Extra 25% off when you spend $100 or more, or extra 20% off when you spend under $100. Ends 3/18. Use code: SPRING20.
Tie dye exploded in the 1960s and was a groovy trademark of hippies and flower children. Like many trends, tie dye is back sixty years later and we are loving the fun vibes! Here's how to wear tie dye without looking like you came straight from Woodstock.
How To Wear Tie Dye and Look Super Chic 
1. Go subtle.
As opposed to the screaming colors and swirling patterns of yesteryear, today's tie dye is toning it down a bit. Opt for a subtle tie dye like this oversized tie dye sweatshirt from JCPenney. It's on trend with designer brands for a fraction of the price. Seriously…go check out these prices! 
When it comes to looking chic in tie dye, going subtle is what's going to set you apart from your dad's old concert tees.
Check out these other tie dye options from JCPenney:
Crop top (cute for the gym)
Simple tee (great bargain)
2. Oversized makes for lots of options.
Right now oversized tops are so hot and for good reason; you can wear them multiple ways and they cover the spots you want covered while still being flattering. 
Knot it or tuck it in and pair your oversized top with skinny bottoms like jeggings or leggings. 
I love this pair of Adidas leggings with some flashy gold detail on the side. Super fun to wear with a tie dye top.
And this skinny jean is one of my favorite pair that I own…and they were only around twenty bucks! I'd recommend them in a heartbeat if you like comfy skinny jeans with a little bit of stretch. (They fit true to size.)
3. Tie dye with modern twists.
Tie dye may be a blast from the past, but modern accessories bring it back to the fashion forefront. Celebs like Kendall Jenner are rocking tie dye and killing it! Accessorize with these modern JCPenney musts to take your tie dye to the next level.
Adidas court sneaks – Super hip and comfy at the same time.
Sporty duffle bag – The color is fun and flirty.
Slim fold wallet with gold star details
Floral cat-eye sunglasses with lots of personality
JCPenney has some great styles right now for your spring revitalization. Fun colors, bright prints, and plenty of tie dye to bring the fun back into your wardrobe, and all for a great value!
So if you've been wondering whether or not you can rock tie dye, the answer is YES! Keep it subtle to start out with and then go crazy from there. You make your own rules. Let's show 'em that the same spirit that brought us tie dye back in the sixties is still making a ruckus today.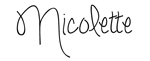 The post How To Wear Tie Dye and Look Super Chic appeared first on How Does She.
by Nicolette via Home And Garden