Join My FREE 20-Day Challenge to Simplify Your Life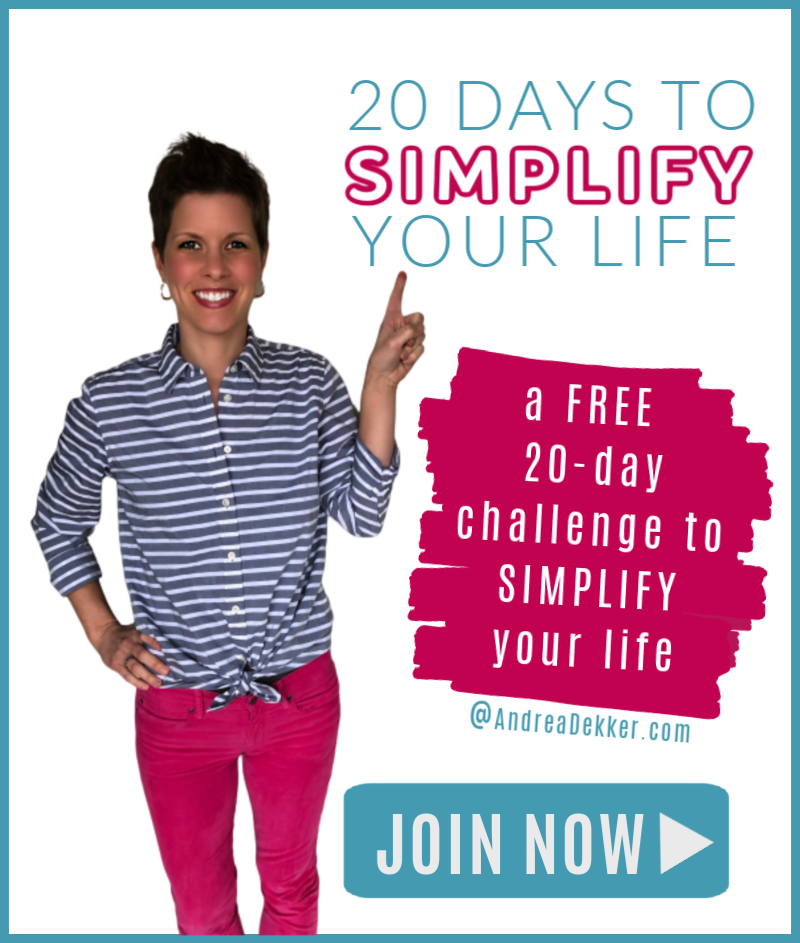 Over the last several weeks, Ive been busy working on a really fun, totally FREE, 20-day challenge to help YOU simplify your life in 2020 and beyond!
In this email challenge, youll receive one email from me, every morning for the next 20 days.
Each email is focused on one specific topic and includes tips, tools, resources, action steps, and encouragement to help you simplify one area of your life.
These are a few of the Simplify Your Life Challenges:
Simplify Your To-Do Lists
Simplify Your Mornings
Simplify Your Evenings
Simplify Your Wardrobe
Simplify Your Meal Planning
Simplify Your Technology
Simplify Your Family Life
And more!
If youre ready to calm the chaos and clear the clutter in your home, schedule, and life, this FREE challenge is for you!
Click here, or on the image below to head directly to the subscription page youre just 20 days away from a simpler, more organized, less chaotic life!
What area of your home or life are you MOST excited to simplify?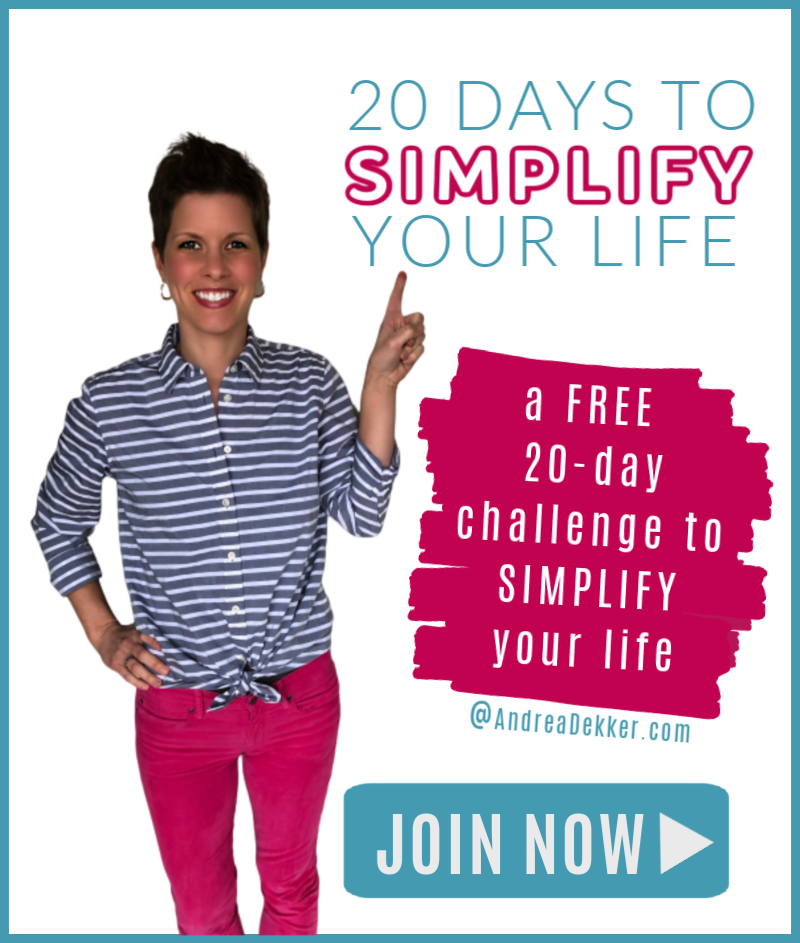 The post Join My FREE 20-Day Challenge to Simplify Your Life appeared first on Andrea Dekker.