Men's Perfume Trends in a Changing Gender Landscape According to Johanna Monange, Founder of Maison 21G, a Tailor-made Haute Perfumery House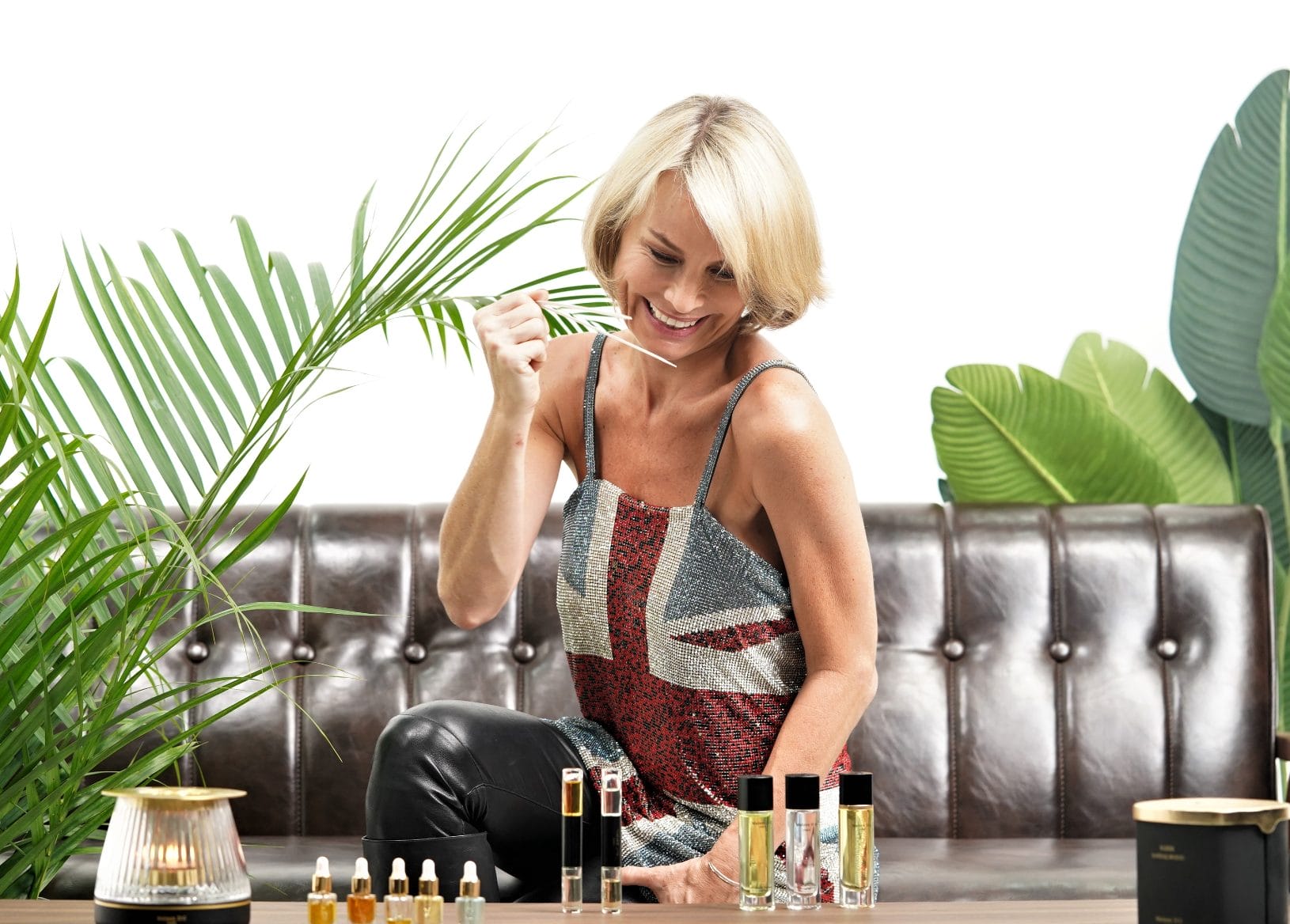 Here, Johanna Monange, the Founder & CEO of Maison 21G takes us through the scent of things to come. 
In much the same way we see across the fashion industry, the world of perfume is subject to the winds of change — the ebb and flow of trends, changing attitudes to style and what is considered alluring.
This has become especially interesting in recent years when it comes to men's perfume trends and fine fragrances for him. It wasn't so long ago when in the 1980s, men's scents were primarily confined to to be "fresh and clean", or "fresh and sexy" — perfume was a simple tool to emphasise the masculinity of the wearer, highlighting the old-school ideas of virility and strength with uncomplicated mainly Citrus, Fougere, and Woody notes.
There were, of course, more creative scents for men with spices, floral, leathery notes and gourmand notes which bucked this trend, but they were generally among a small minority (see Egoist of Chanel, Fahrenheit of Christian Dior, Le Male of Jean Paul Gaultier), each beloved by those who readily championed uniqueness and flamboyance. Today, the world of male-oriented scents has drastically expanded and enriched thanks to glorious fashion designers, niche brands and a wide array of big-name perfume Maisons and independent producers exploring what men's perfume can and should be, aligned with shifting attitudes to what it means to be a man in the 21st century.
Here at Maison 21G, we believe that each and every individual — no matter their gender or identity — deserves the opportunity to not only enjoy wearing the scent of their soul, unique to their style and personality, but also the chance to craft it themselves. We each have the right to let our style evolve whenever we want, responding to different moments and places of our lives. To pick and choose from a spectrum of ingredients which express our personality, and that speak to the heart of what makes us special and distinctive, is the essence of modern living.
In this spirit of expression and in line with our Maison21G 's values of looking to the right here and right now of a changing perfume industry, let's take a closer look at the distinctive trends we believe in, and what is really influencing men's perfumery today for heightened creativity and style!
—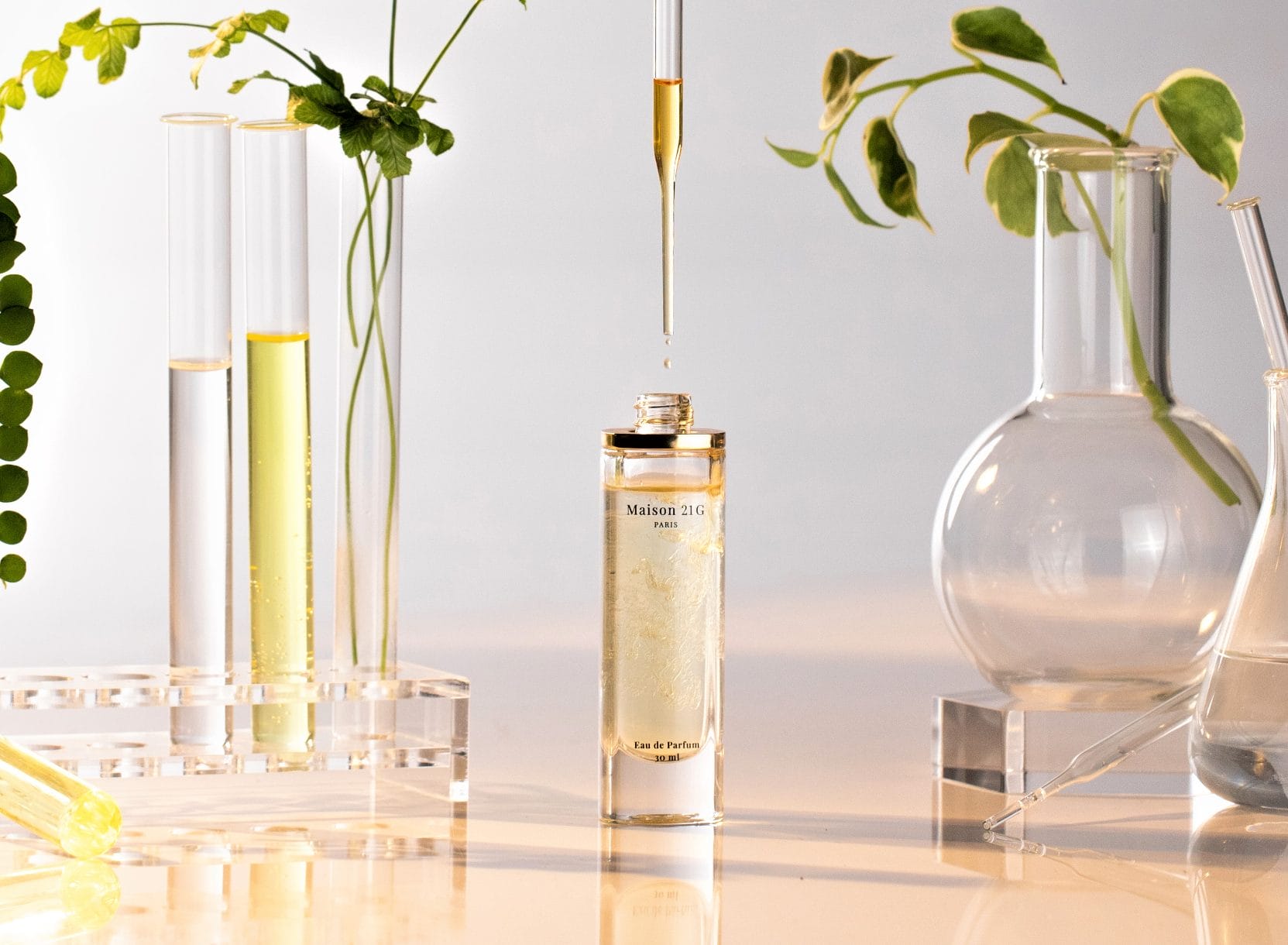 Challenging Gender Stereotypes in Style
Masculinity no longer comes in a few restricted coded flavours and as such, it's an exciting and liberating time to be a man on the hunt for your signature scent.
New perfumery of 21st century is pioneering the act of challenging gender stereotypes, opening up opportunities and championing the wearing of traditionally feminine floral notes such as rose, tuberose, muguet, carnation, and many others. Blended with more typically masculine ingredients to stunning effect, these notes counterbalance this delicate feminine aspect that all men have within them (after all, we women all love a caring, delicate man in touch with his feminine side).
At Maison 21G we love — for example — a strong and outstanding Tuberose blended with Oud Oustshine, a fresh crisp green Muguet with intense Cashmere Wood, and a delicate Rose with a spicy Havana Harvest tobacco note. We also have a unique Geranium Gem and Clandestine Carnation scent in our Black Collection, designed for and completely accessible for men.
Other traditional feminine oriental accords are also selected for men to design new, sexy and seductive facets, which make their skin truly memorable for those who are drawn closer to them — amber, tonka, and even vanilla are finding their way into modern men's scent wardrobes, highlighting different aspects of their sensuality and presenting a more daring, contemporary, distinctive version of masculine seduction.
At our Maison, we know the impact that a potent blend of contrasting and complementary oriental ingredients in a men's perfume can have — take for example, our Terrific Tonka with sandalwood (a huge hit!), and Vanilla Venus with Cedarwood. We have also developed in our Black collection a unique Cognac scent blended with Patchouli and Oak Wood: Secret Spirit — the perfect interplay of light and dark, masculine and feminine, and warmly seductive and effortlessly sophisticated.
These fragrance combinations or creations among many others, perfectly balance the masculine and sensual addictive side of any men, the classic and the contemporary, and the playful and elegant, resulting in scents which don't just show manliness in a new light, but which have the added benefit of being irresistible to the opposite sex!
—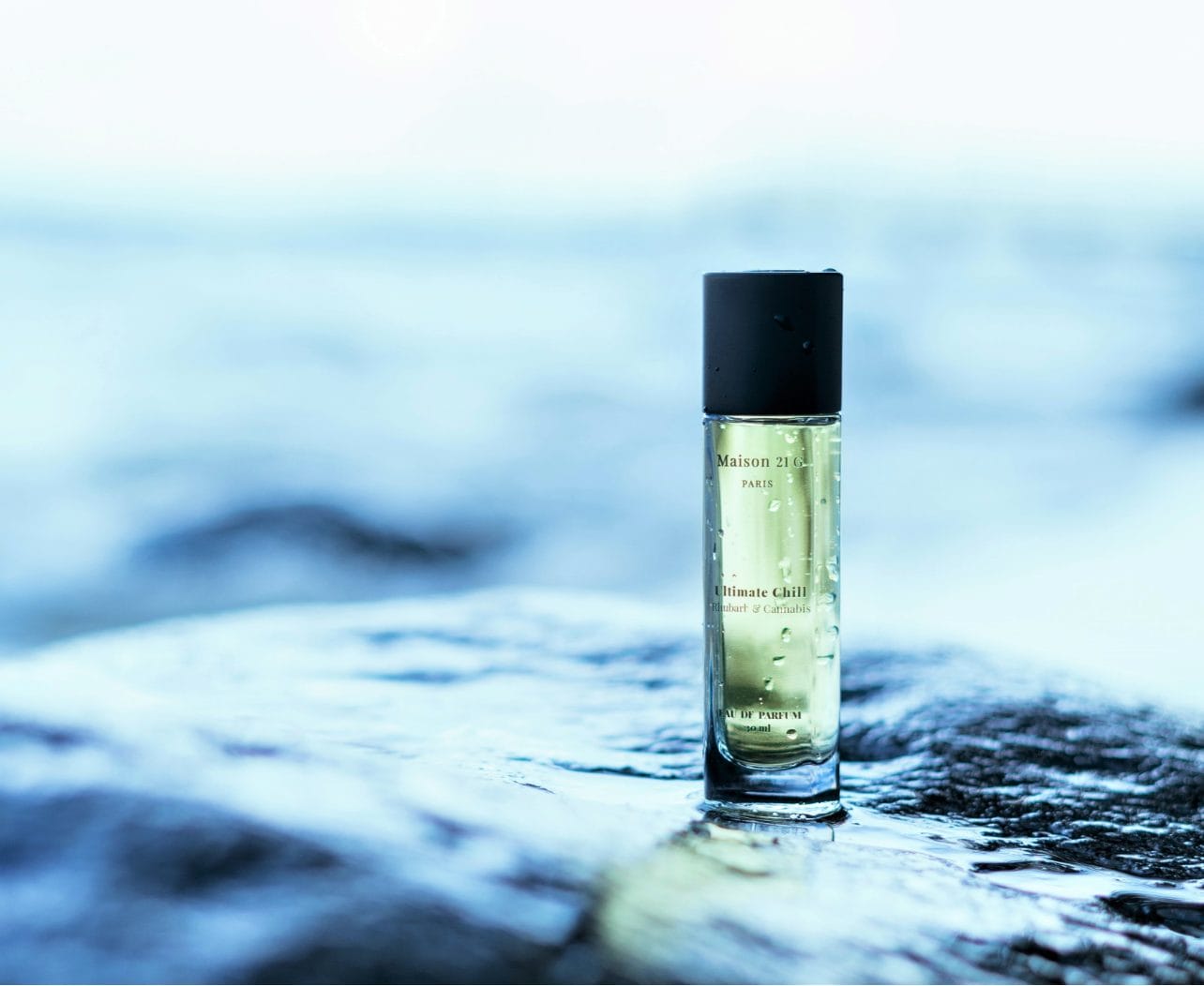 Back to Our Safe Roots: A New Comfort Zone
The global pandemic has had a number of fascinating impacts on the way we consume our favourite products, and on the branding practices undertaken by the traditional perfumery ingredients we have known and loved for centuries! There's no doubt that crises such as this one encourage us to return to our comfort zones, our beloved and well-known roots, urging us to go back to scents we trust. This is as true for men's perfumes as for any other product on the marketplace today.
For Maison 21G, we understand that freshness and character play a major role in how a man selects his perfumes. However, we also understand that we have a duty to bring back the familiar ingredients of men's perfume to be customised, tailored and given bespoke value.
As such, even the most famous fresh Fougere (Azzaro, Drakkar Noir, Aqua di Gio, and R de Rabanne), or the sensual Fougere (Pour un Homme de Caron, Le Male and Code among others) can be given new and exciting twists with our stunning array of blending options.
Fresh Fougere structure can be given thrillingly sparkling facets with the introduction of natural ingredients, such as Rhubarb Rapsody and Ginger Game. You can also elevate the sexiness and sensuality with the addition of Terrific Tonka or spicy Havana Harvest accords. Furthermore, our Black Collection features the iconic Violette Leaves accord — called Violette Vintage a deeply enticing scent essence inspired by Grey Flannel and Fahrenheit — allowing men to experience distinctive elegance while crafting something that is utterly their own.

—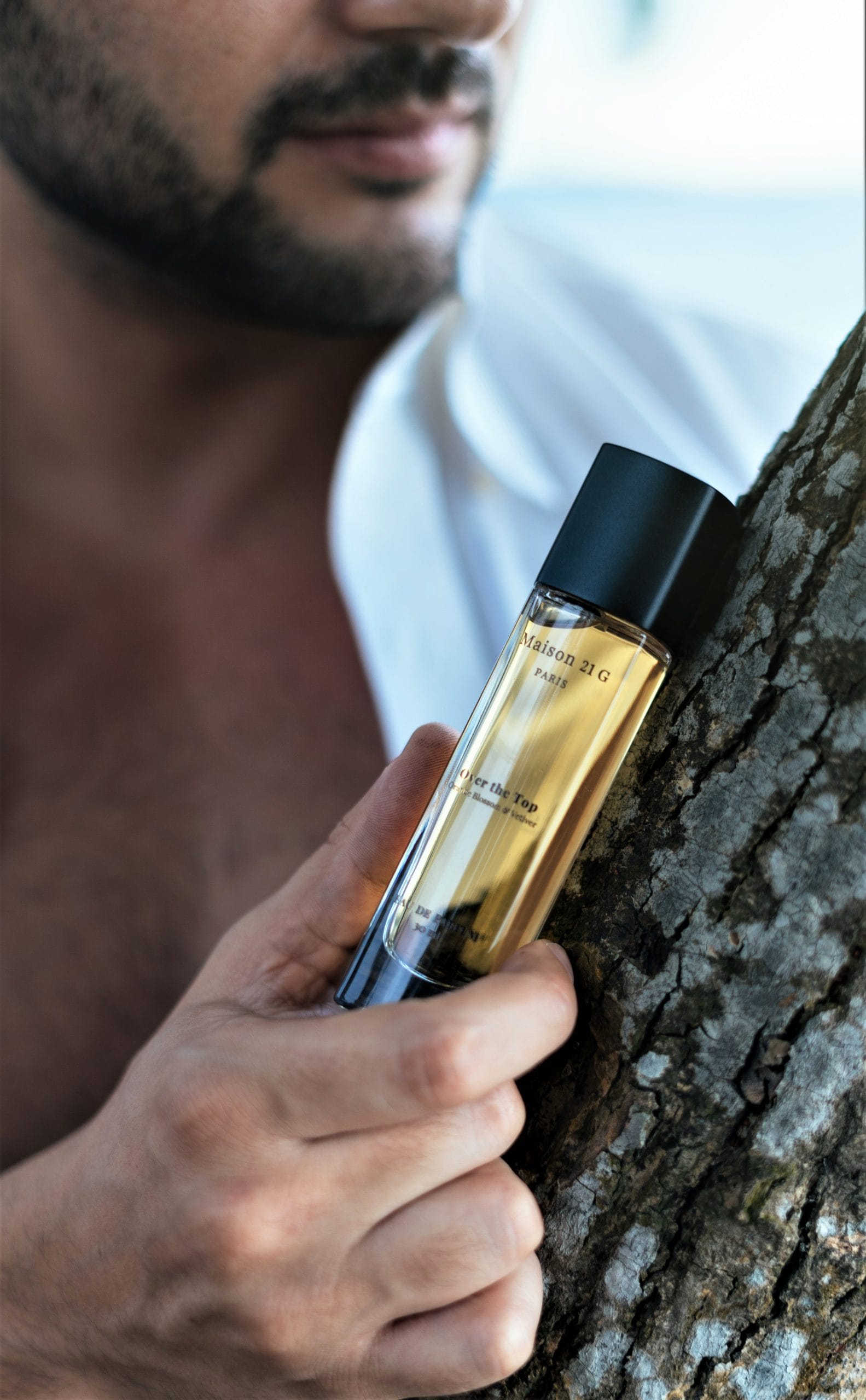 Middle Eastern Fantasies and Inspiration
No article about current men's perfume trends would be complete without some mention of the major trend of the moment; the rise of darkly addictive notes, sensually exotic accords and intensely fragrant ingredients coming from the Middle East.
The introduction of traditional Arabian ingredients, ranging from the smokiness of leather to the deeply warm and woody oud, other dark woods notes full of patchouli, sandalwood and vetiver essences, have been leapt upon by the biggest names in the industry. We can see such ingredients given pride of place in world-beating perfumes for him — including Oud de Tom Ford, Kurdjan Baccarat Rouge, Killian Dark Lord to name but a few — and this trend is unlikely to vanish anytime soon.
At Maison 21G, we've been delighted to seek out ingredients which reflect this eastern fascination, which once again take masculine fragrances to exciting new arenas of allure and sensuality. We've crafted a cannabis essence, made with a unique fraction of patchouli (taking only the dark woody side of this celebrated ingredient) which boasts an incredibly addictive sillage that blends beautifully with rhubarb and sage — perfect for the modern man looking for a truly enticing edge to his scent wardrobe.
Our exclusive Black Collection has taken this trend one step further; the Maison's iconic leather accord called Leather Lust has been interwoven with bitter Arabica coffee extract, which results in a new palette of darkly seductive scents.
—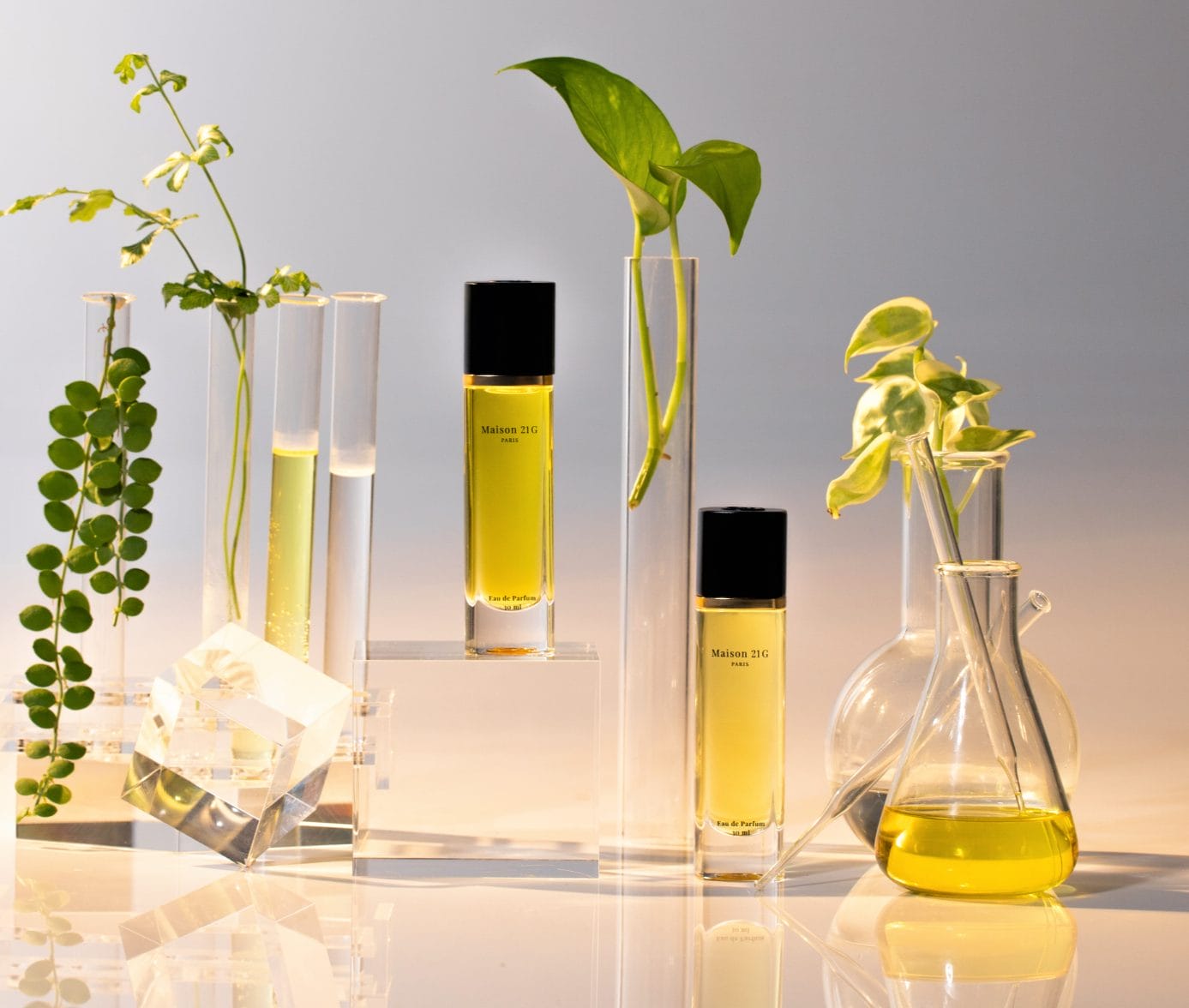 A Scent Wardrobe for Each Season and Every Occasion in Life
Of course, one of the key trends and changes to the landscape of men's perfume in recent years is the realisation — not a moment too soon — that your fragrance need not be static throughout the year and in your weeks and day-to-day life. We always encourage using scent to not only express your personality, but also to match your mood, to pair with an event, or to accentuate the environment or the climate you find yourself in.
As summer reaches its peak, a neo-cologne for the warmer months deserves to unleash your energy and a spirit of revitalisation. The ever-popular Must Have Eau Sauvage encapsulated this spirit with impressive panache, and our scent library offers the opportunity to add new dimensions to citrusy fragrances with notes of white tea (once again, a key feature of our Black Collection called Tea Temptation) and Orange Blossom twisted throughout the long-lasting charm of Cashmere Wood or iconic Orris Opera.
Now, more than ever before, masculinity can be celebrated in all its forms. Perfume and the creation of a signature scent from a palette of haute couture scent ingredients, opens the doors of possibility to forge a perfume which is yours and yours alone. No matter what kind of man you are, and no matter the life you lead, or the scents which set your pulse racing, there's never been a better time to seek out the scent of your soul.
Create your own bespoke Maison21G fragrance online today or at Boutiques Marina Bay Sands, L1 – 32, The Shoppes, and Flagship Store, 77 Duxton Road, Singapor , Monday to Sunday, 10 noon – 10 pm (+65 9477 7818).  Also, once you're done with this story about men's perfume trends, click here to catch up with our August 2021 issue. 
The post Men's Perfume Trends in a Changing Gender Landscape According to Johanna Monange, Founder of Maison 21G, a Tailor-made Haute Perfumery House appeared first on Men's Folio.