Mom Jeans vs. Boyfriend Jeans – Which is Right for You?
After years of popularity, fashion bloggers are finally booting skinny jeans to the curb in favor of looser-fitting styles such as mom jeans (yes, mom jeans) and boyfriend jeans.         
So what exactly is the difference between a mom jean and a boyfriend jean, and which one is right for you?    
Mom Jeans Vs. Boyfriend Jeans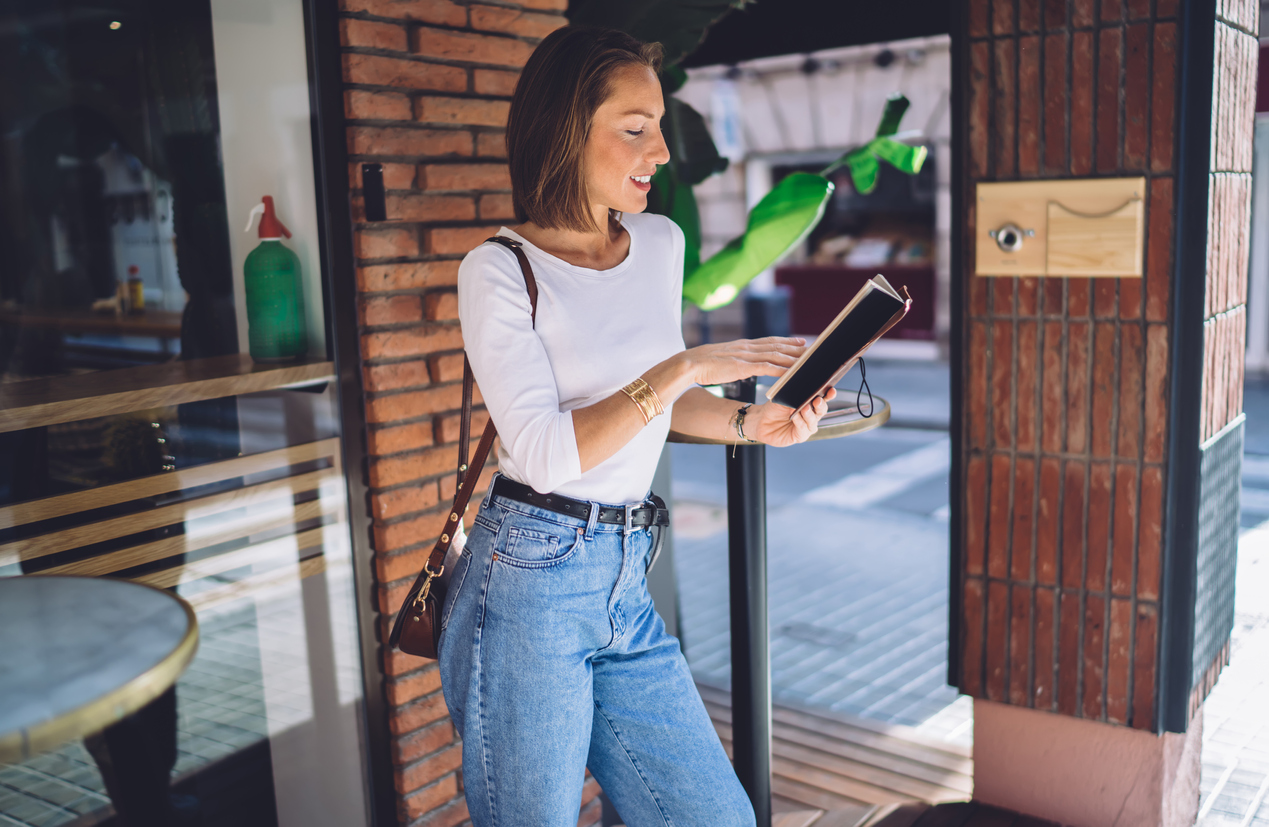 Jessica Pigeon, a stylist at Stitch Fix, says, "Mom jeans tend to be high-waisted with a looser fit at the hips and legs. They can be worn with booties, heels, or sneakers depending on the occasion, making them  a versatile wardrobe staple."
Made famous in the '80s, mom jeans got a bit of a bum rap (who can forget the 2003 mom jeans skit on SNL) but can actually be quite flattering. Pigeon explains, "Mom jeans have gained a huge following based on their figure-flattering qualities, assisting with both slimming waistlines and defining your derrière. These jeans naturally accentuate your curves, providing balance and definition, and are perfect for dressing up or down."
In addition to a high waist, mom jeans usually have a tapered leg. While not meant to be tight-fitting, the style usually is slightly fitted around the buttocks.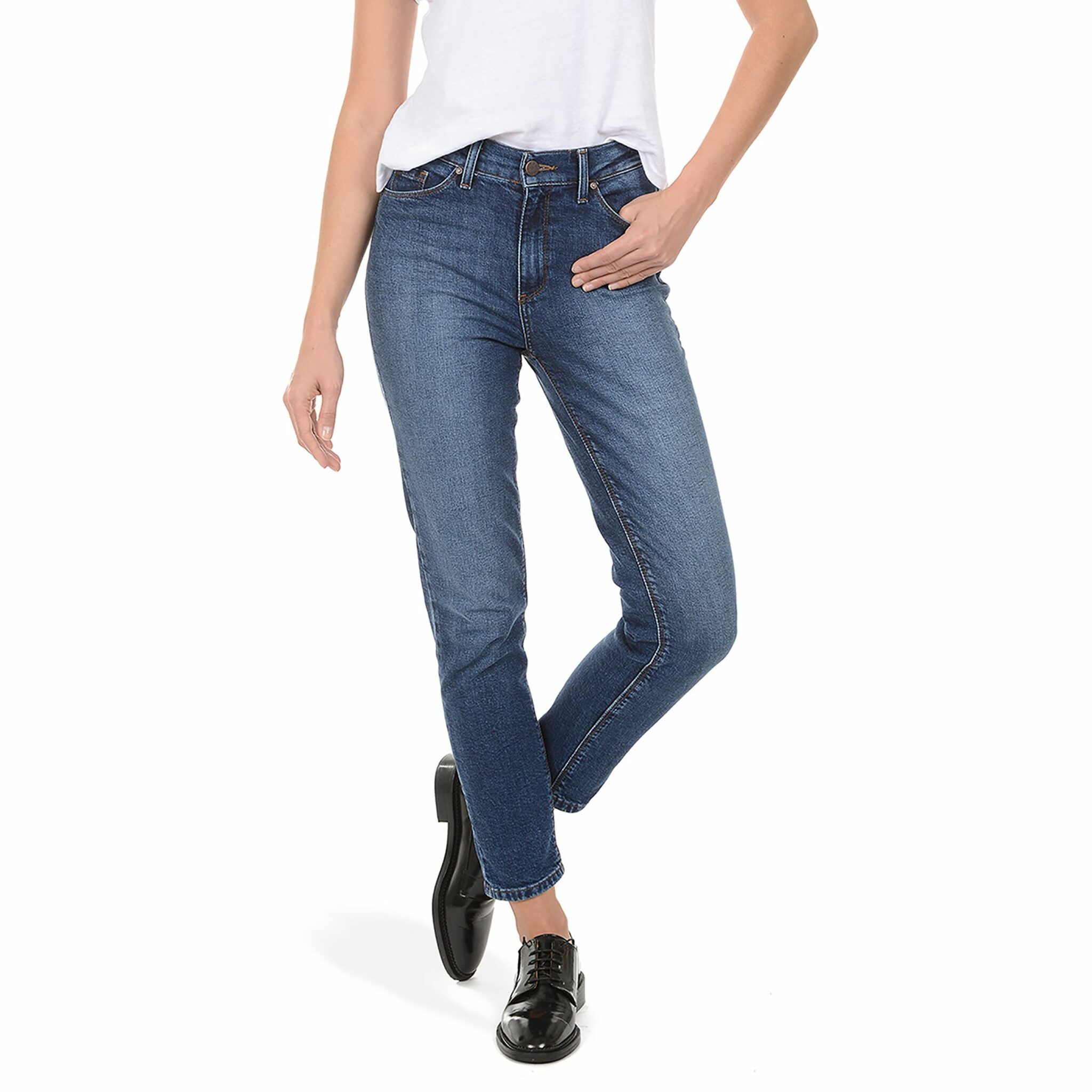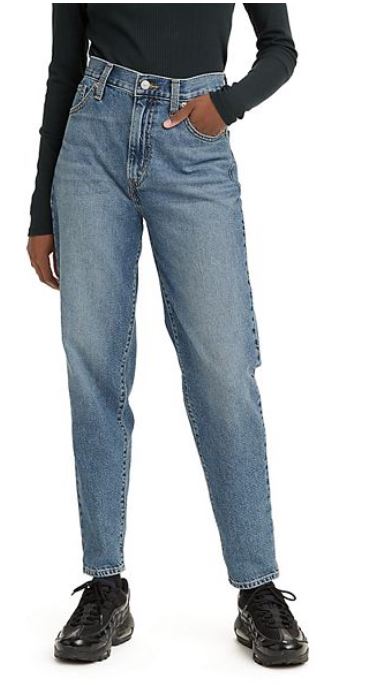 Boyfriend Jeans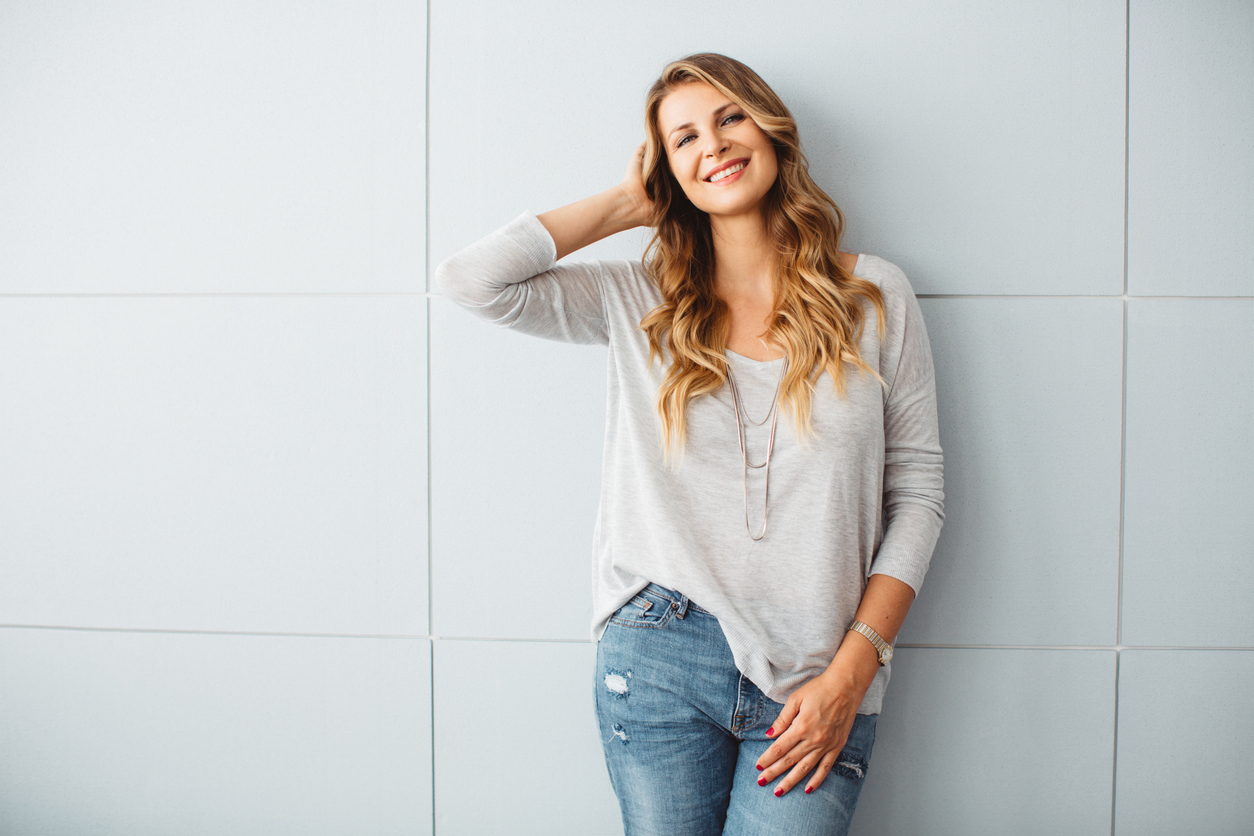 Boyfriend jeans have been around since the 1960s. As the name implies, the boyfriend style is supposed to look like you borrowed a pair of jeans from your partner's closet.
Unlike mom jeans, which are high-rise, boyfriend jeans typically have a low or midrise, comfortably resting on the hip as opposed to on the natural waist. While a mom jean usually has a tapered cut, a boyfriend-style jean tends to have a straight cut.  Although boyfriend jeans can be full length, they can also be worn cropped with either a cuff at the bottom or have a ragged hem.
Boyfriend jeans are actually meant to be worn looser than a mom jean. If you like the idea of a loose, comfy pair of jeans but don't want to look sloppy, you might consider a hybrid-type version such as a girlfriend or slim boyfriend type. These styles, while still loose, are a little more fitted than the classic boyfriend.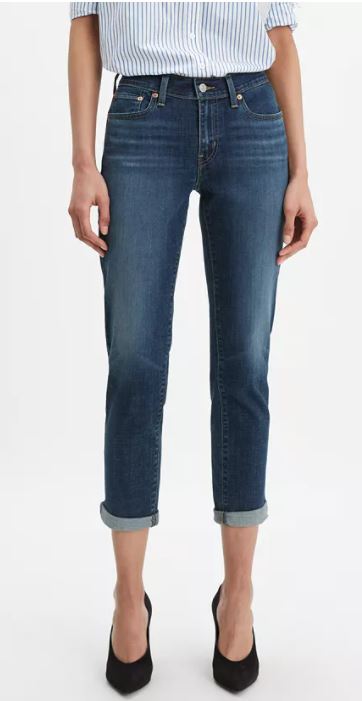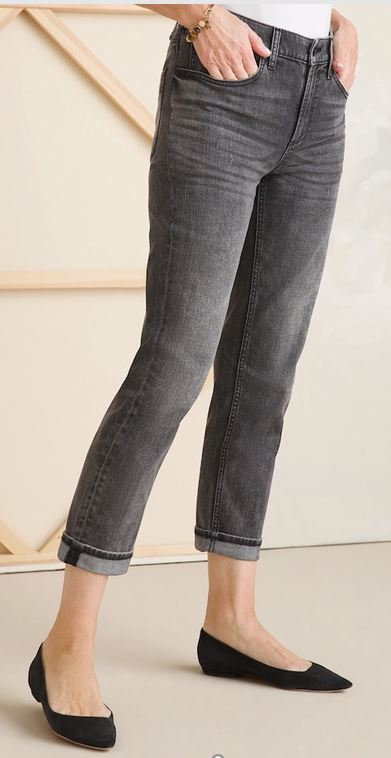 Which is Right for You?
Deciding whether mom jeans or boyfriend jeans are right for you may mean spending some time in the fitting room and sampling a few pairs of each. Pigeon says, "You may have to try on a few pairs to get the right fit. It's all about proportions, balance, and finding your right fit."
Reviews are mixed on whether a mom jean works for a woman with a pear-shaped figure. The high-rise/long zipper can draw attention to a less than taut tummy and even accentuate a barely-there pouch. But the high-rise can also hide a belly, especially if you choose a brand that offers a slim out (tummy control) in the stomach area. As for the tapered leg, it can make a rear appear flat. "Depending on your shape, you'll want to make sure the pockets accentuate your rear curves and that the jeans' seams line up correctly on your legs," says Pigeon.
As for boyfriend jeans, the style is fairly versatile, and there is a pair out there to flatter most body types. Be careful about going too large on a boyfriend cut; you want to be comfortable but not sloppy. And if you have large hips or thighs, a classic boyfriend can make you look larger due to the loose fit and extra fabric. You may be better off with a slim boyfriend or girlfriend version.
How to Pair
"Because a mom jean's intent is to define your curves and waist, a bodysuit, a cropped top, or a tucked-in shirt are all optimal ways for getting the desired look," says Pigeon. She continues, "One of my go-to pieces of styling advice is the French front tuck (or half-tuck), whether it's a tee or button-down, as it elongates the legs and defines the waist. It gives off an effortless but perfectly put-together look."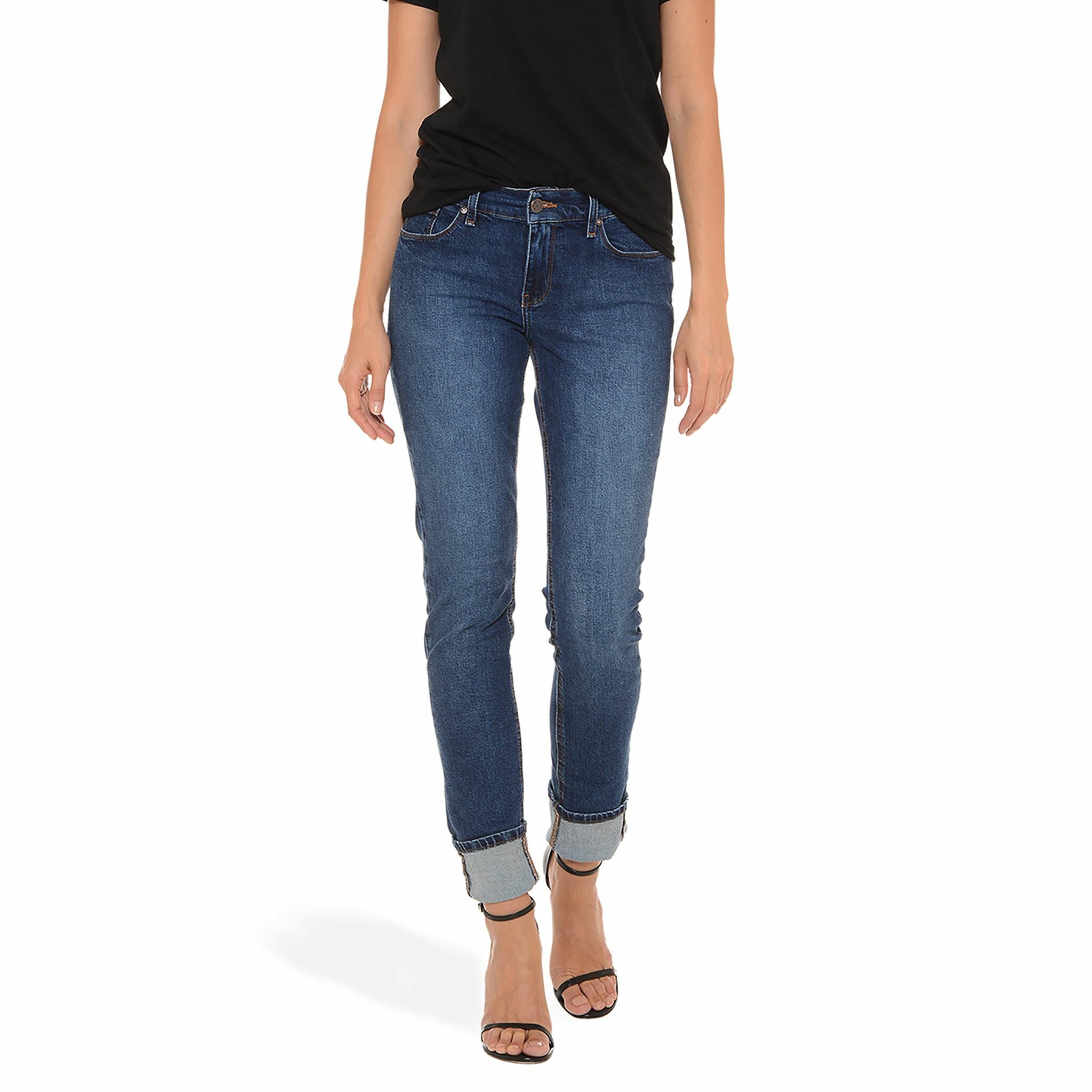 Add a belt to define your waistline to complete the look and make the outfit even more polished. "No belt? No problem. Get creative and wrap a vintage scarf around your waist for a nod to 70's fashion," advises Pigeon.
As for boyfriend jeans, because they are loose on the bottom, they look best paired alongside a fitted top. For a casual look, try a crop top or fitted t-shirt and sneakers. If you want a more polished look, try boyfriend jeans with a structured blazer and a bootie with a heel.
The Verdict is …
No matter what is considered "in-style" at the moment, the right pair of jeans for you is the one you feel most comfortable in. "As a stylist, the first thing I remind my clients is that confidence comes from within," says Pigeon. "What is most important is to wear clothes that make you feel good, regardless of the current trends."
Read Next:
Best Jeans To Wear With Cowboy Boots
The post Mom Jeans vs. Boyfriend Jeans – Which is Right for You? appeared first on Prime Women | An Online Magazine.