NEW! OESD Halloween Machine Embroideries Round Up
NEW! Create your Halloween machine embroidery projects with our OESD Halloween Machine Embroideries Round Up with Machine Embroidery Designs by OESD at Nancy Zieman Productions at ShopNZP.com!  Along with our partnership with Oklahoma Embroidery Supply and Designs (OESD), we're pleased to offer beautiful embroidery designs – for every occasion!
OESD is an industry-leading creator of machine embroidery designs and embroidery products. It's easy to order OESD designs by clicking through our ShopNZP link and peruse over 70,000 beautiful designs within the OESD library. Find our Halloween Round Up Designs below by searching keywords or by searching with the OESD collection number.
Haunted houses, bats, and skulls, candy corn, and more are featured within these freestanding pumpkins. They were specially designed for maximum spookiness! Fill your home this Halloween season with gourdy goodness with OESD's #12813 Freestanding Halloween Pumpkin Patch. Six freestanding pumpkins in all.
These tiny designs might be small on stitches, but they are big on fun! Show off your Halloween spirit by adding touches of spooky embroidery to any frightful embroidery project. From OESD's #51238 Tiny Halloween Embroidery Designs collection.
Featuring our favorite monsters and Halloween icons, these 6 tea light holders will help you keep the darkness at bay on All Hallows' Eve! From OESD's #12711 Halloween Tea Light Holders Embroidery Design Collection.
There are plenty of treats in this spooky collection of OESDs #12267 Halloween Sayings Embroidery Designs Collection! From ultra-cute to super-hip & edgy – there is something here for everyone. Purposely designed with little to no fills, these witty designs are ideal for any garment, including t-shirts. Whether you're looking to embellish your kiddo's seasonal garments or an adult in need of a holiday sweatshirt, you will find what you need here.
Light up the night with these fun and spooky Halloween Little Lanterns from OESDs #12886 Freestanding Halloween Little Lanterns Embroidery Designs Collection! Bats, spiderwebs, and candy corn colors make up freestanding structures that can be illuminated with pixie lights or tea lights, sold separately. No matter how frightening the rest of your decorations may be, mix these in as a cute and unique addition! Lanterns measure between 4-1/2″ to 7-1/4″ tall.
So cute it's SCARY! These adorably spooky in the hoop misfits are just waiting for the right house to haunt this Halloween. From OESD #51206 Halloween Minkee Misfits Embroidery Design Collection. Stitch out all 6 and give them a ghoulish home.
Double, Double, Toil, & Trouble! Something wicked (cool), this way comes! This Freestanding Lace Cauldron will be the perfect accent to your Halloween decor. From OESD's #51205 Freestanding Lace Witch's Cauldron Embroidery Design Collection. Fill it with candy, or add some fog, or just a tea light to make this beautiful piece shine.  Or stitch it in gold or green for a unique St. Patrick's Day decoration!
Spellbinding details make this 6″ tall freestanding lace structure an accessory worthy of any witch's wardrobe. This design has only 3 pieces, so it is perfect for the embroidery enthusiast that is new to freestanding lace projects. From OESD's #12781 Freestanding Witch's Hat Embroidery Design Collection.
These adorable appliqué designs from OESD's #12357 Halloween Treats Embroidery Designs Collection are so kid friendly! Explore the versatility of these designs by changing the fabrics to match your project. Whether you make baby clothes, trick or treat bags, a wall hanging or a quilt, there's so much you can create with these designs!

Dare to go monstrous this Halloween season with this fantastic holiday centerpiece from OESD's #12830 Freestanding Haunted Mansion Embroidery Design Collection. Standing a full foot tall, this super-spooky addition is fun to build and covered with amazing new details: boarded-up windows with broken glass, crooked corners and angles, creaking iron cresting on the rooftop, and a mysterious dark tower. For added effect, use tea lights or pixie lights inside of your mansion to create a haunting glow. Or try glow-in-the-dark thread for even more eerie detail… sure to bring some scary fun to your festivities! Finished size approx: 12″H x 8″W x 5″D.

There's still time to join the 2021 Nancy Zieman Productions Fall Table Runner Sewing Challenge, entries due today!
Chose any design ideas, including the FREE! Table Runner Sewing Tutorial (below), or choose one of our classic Classic NZP Table Runner Sewing Tutorials for inspiration, then enter the Fall 2021 Table Runner Sewing Challenge. Deadline to enter is Today, October 21, 2021.
How to Enter
2021 Nancy Zieman Productions Table Runner Sewing Challenge Guidelines
Select or create your design. All sewing, quilting, serging, machine embroidery, and/or embellishment techniques are eligible. Table Runner must be made within the last year and may not have been entered into previous NZP Table Runner Sewing Challenges.
How to enter: Send ONE high-resolution quality image of your finished Table Runner to info@ziemanproductions.com by 11:59 p.m. CST on Thursday, October 21, 2021. Include your full name, hometown, and a sentence or two about your Table Runner.
One entry per person; open to US residents in the 48 contiguous states only.
All Table Runners will be judged, and winning entries will receive a prize from our generous sponsors!
Make sure you are subscribed to Nancy Zieman Productions E-Newsletter—so you won't miss a thing. Sign up today! Join us on Facebook, Pinterest, Instagram, and YouTube.
Grab our Table Runner Sewing Challenge blog badge and let your friends know about this fun Sewing Challenge.
Share your progress and projects on your social media sites using the hashtag #NZPTableRunnerChallenge2021
Schedule:
October 12, 2021—Table Runner Challenge Kick Off
October 21, 2021—Table Runner Challenge Entry Deadline
October 22, 2021—A Panel of Judges Review Entries
October 28, 2021—Winners Announced! All decisions made by judges are final.
Happy Machine Embroidering!
Team Nancy Zieman
Nancy Zieman Productions. LLC.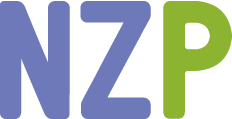 Stitch it! Sisters is a production of NZ Productions LLC. Content in this feed is © copyright 2021 by Nancy Zieman Productions, LLC and may not be republished without written permission. You're welcome to forward the email to a friend or colleague but it's not okay to add the RSS feed automatically as content on a blog or other website. The FTC requires us to tell you that Nancy Zieman Productions, LLC has provided products by other companies in the course of doing business. The FTC requires us to advise you to take this information into consideration when reading this posting.