O, The Oprah Magazine Collection for Talbots
I love a good collaboration. When it comes to fashion, the power of two really is stronger. For the fifth year Talbots is teaming up withO, The Oprah Magazinefor a co-branded capsule collection. And once again, the partnership aims to give back.
From February 18th to March 29th,Talbots will donate 30% of the net proceeds fromO, The Oprah Magazinefor Talbotsto Dress for Success.
This year the collection focuses on one of my go-to wardrobe staples -- the cardigan. The 2020 limited-edition collection, Cardis for a Cause, consists of five one-of-a-kind cardigans. There's a style for everyone. If sporty is your thing, you'll find a great topper to get you to yoga. There are classic styles and a pretty floral too. I'm styling a striped cardigan from the collection and I can't wait to share why.
About Dress for Success
Dress for Success is one of my favorite not-for-profit organization. The goal is all about empowering women to achieve economic independence. They offer clothes and classes to help women grow and tackle new job opportunities.
I've supported the Dress for Success campaign over the years by shopping and donating clothes. My mom and I stopped in to the NYC location to drop off clothing and I was so impressed with the organization and the volunteers.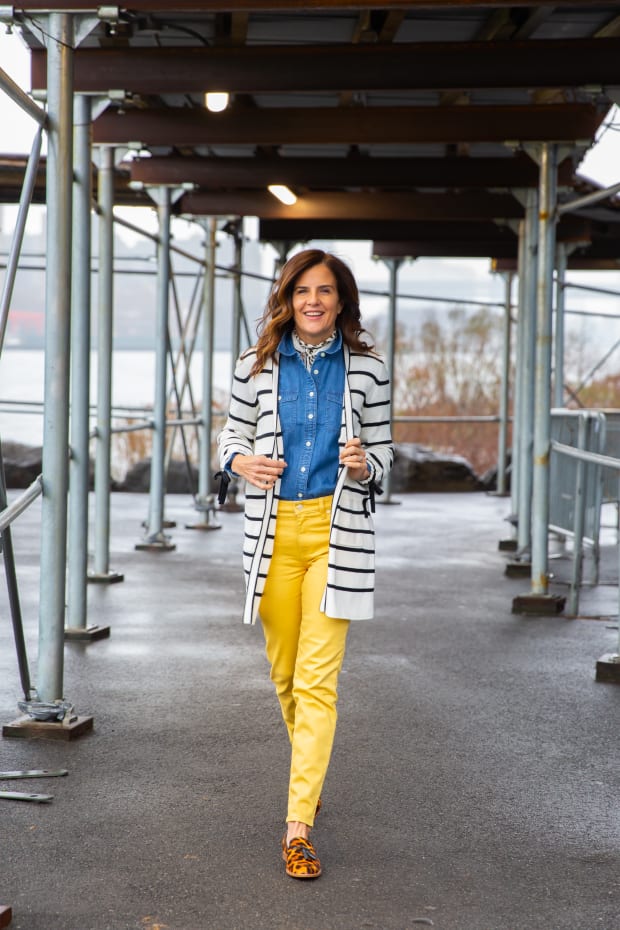 Cardis for a Cause
Talbots and O, The Oprah Magazine Collection was designed by Talbots and O, The Oprah Magazines Creative Director Adam Glassman. Cardis for a Cause, consists of five one-of-a-kind cardigans ranging from sporty and floral to graphic and striped, perfect for refreshing a spring wardrobe while also paying it forward and supporting women in need.
It's a clever choice, cardigans are the new blazer. They work well in the office (where the air conditioning is never set right for women) and also on weekends. With five cardigans to work into your wardrobe you'll be sure to have a stylish spring and won't it feel good to give back in the process?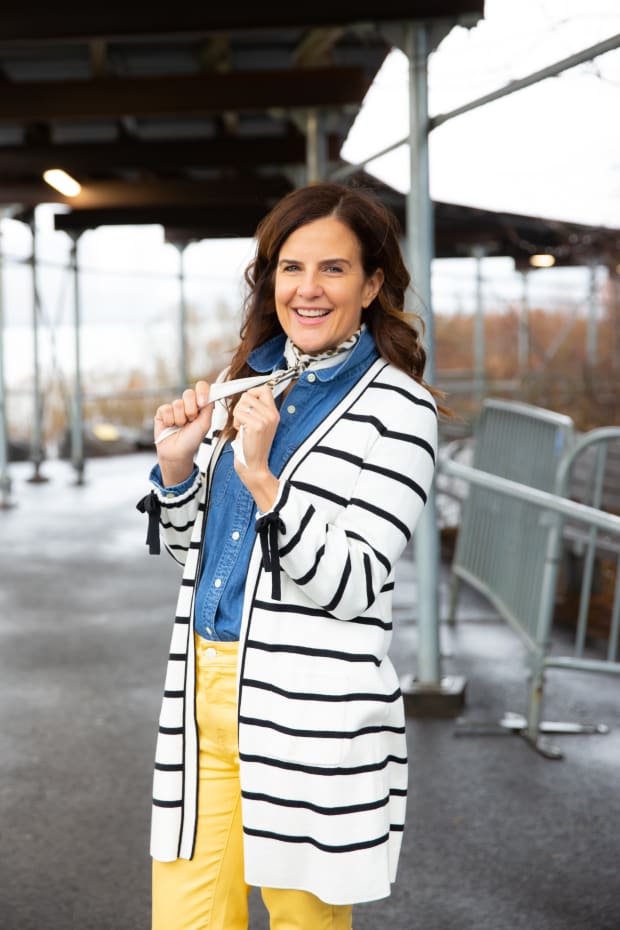 How I Styled the Talbots Striped Cardigan
I selected the Striped Cardigan from the Oprah Collection. The length is perfect with slim denim. I added two touches of leopard. First, theLeopard Print Diamond Scarf from the March collection and theLeighton Kiltie Loafer. These calf hair flats are a great addition to my spring wardrobe.
Slim pants are key when styling a long cardigan. This Ankle Jeans from Talbots comes in a variety of colors and sizes. I'm wearing thegoldenrod color. Under the cardigan I've got on the Denim Patch Pocket Shirt. This trim denim piece is the "go with everything" top that every woman needs. From cardigans to blazers, it's a closet essential.
How You Can Help Dress for Success
If you are going to add new pieces to your wardrobe this spring, feel good knowing that while you look great, you are also helping another woman on the road to success.
As in past years, woman like you and I can give by dropping off new or nearly-new work appropriate clothing and accessories at a Talbots store from February 2024, 2020. Talbots stores nationwide will also accept monetary donations both in-store and online at Talbots.com for Dress for Success.
To date, this collaboration has raised $6.3 million and collected over 18,000 boxes of donated business attire for Dress for Success, benefiting over 120,000 women across America.
Head to Talbots.com/dressforsuccess to discover all the ways you can help make a difference.
More Style from Momtrends
Pin it!
Use Pinterest to save your favorite fashion finds and be sure to follow our Mama Style Spring Fashion board here.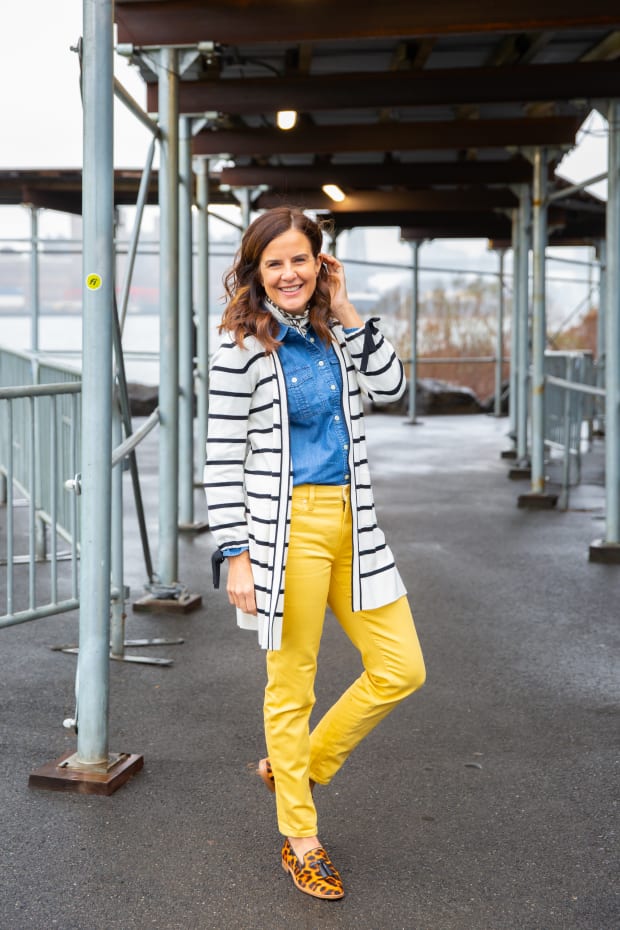 Momtrends is proud to partner with Talbots on this post.