Planning for the worst: 6 items to bring for sleeping in the airport
Travel's back in full swing, but it's made even more complicated than ever thanks to summer storms and growing concerns over the delta variant.
New to The Points Guy? Sign up for our daily newsletter.
This past June, I jumped on the opportunity to solo travel through Italy and Greece as soon as most of Europe reopened to vaccinated tourists. This was the first time I left the U.S. for an extended period since the start of the pandemic. After a year of no travel, we're all rusty, so I made sure to heed all the warnings and prepare for the worst. This is not only necessary as we navigate this new age of travel, but also as a solo female traveler abroad, I wanted to be extra cautious.
Surely enough, one thing led to another, and a slew of canceled (and rebooked) flights brought me to my fate that I would be sleeping on the concrete floor in the Vienna Airport on a lovely Sunday evening. Looking back, it could have been much worse since I had all the necessary items to make my sleep not totally horrendous.
Inspired by this recent Instagram post by TSA, I felt compelled to write this post in case you don't own one of these handy hammocks.
View this post on Instagram
(Full disclaimer: I actually own an Eno DoubleNest hammock, but I never thought to pitch mine at the airport. Huge applause for the creativity, and I will now throw my Eno in my suitcase moving forward.)
I'm a minimalist by nature, so I stay away from overpacking and try to bring everything in a carry-on whenever possible. I don't like bringing items if I'm going to only use them in a "what-if" scenario. Fortunately, the items on my list are multipurpose, meaning they'll serve you well outside of the off-chance you'll have to sleep in an airport.
Beach towel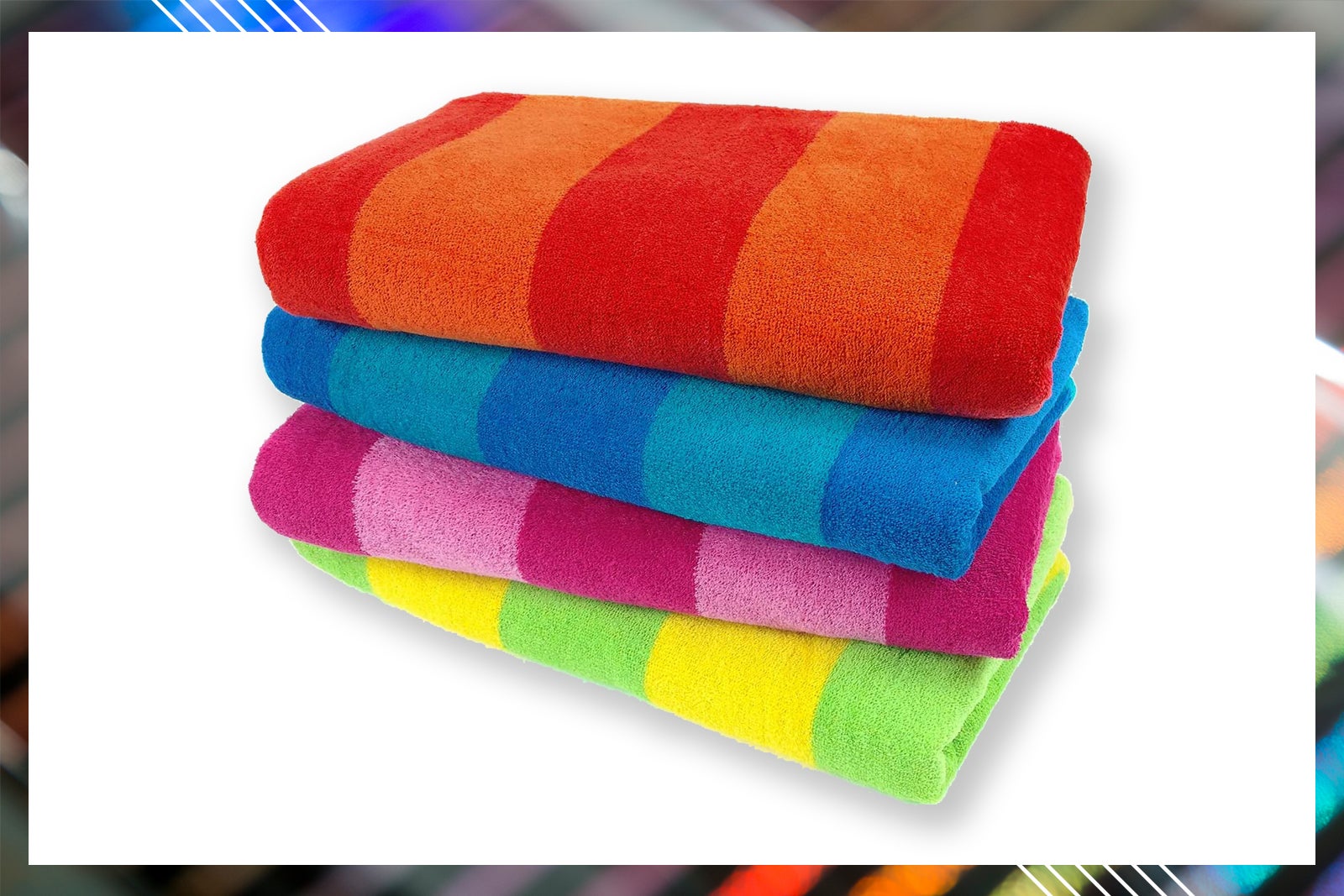 I usually don't bring a beach towel on vacations, especially if I'm staying in a resort where towels are aplenty (and this is usually one less thing you get to pack in your bag.) But, I've learned over the years that it never hurts to pack a beach towel, so you don't have to lay down on the bare floor.
Pro tip: If you're lucky and score poor man's business class as I did on my flight home from Athens, you can also use this as an extra blanket onboard. Win, win.
Sweatshirt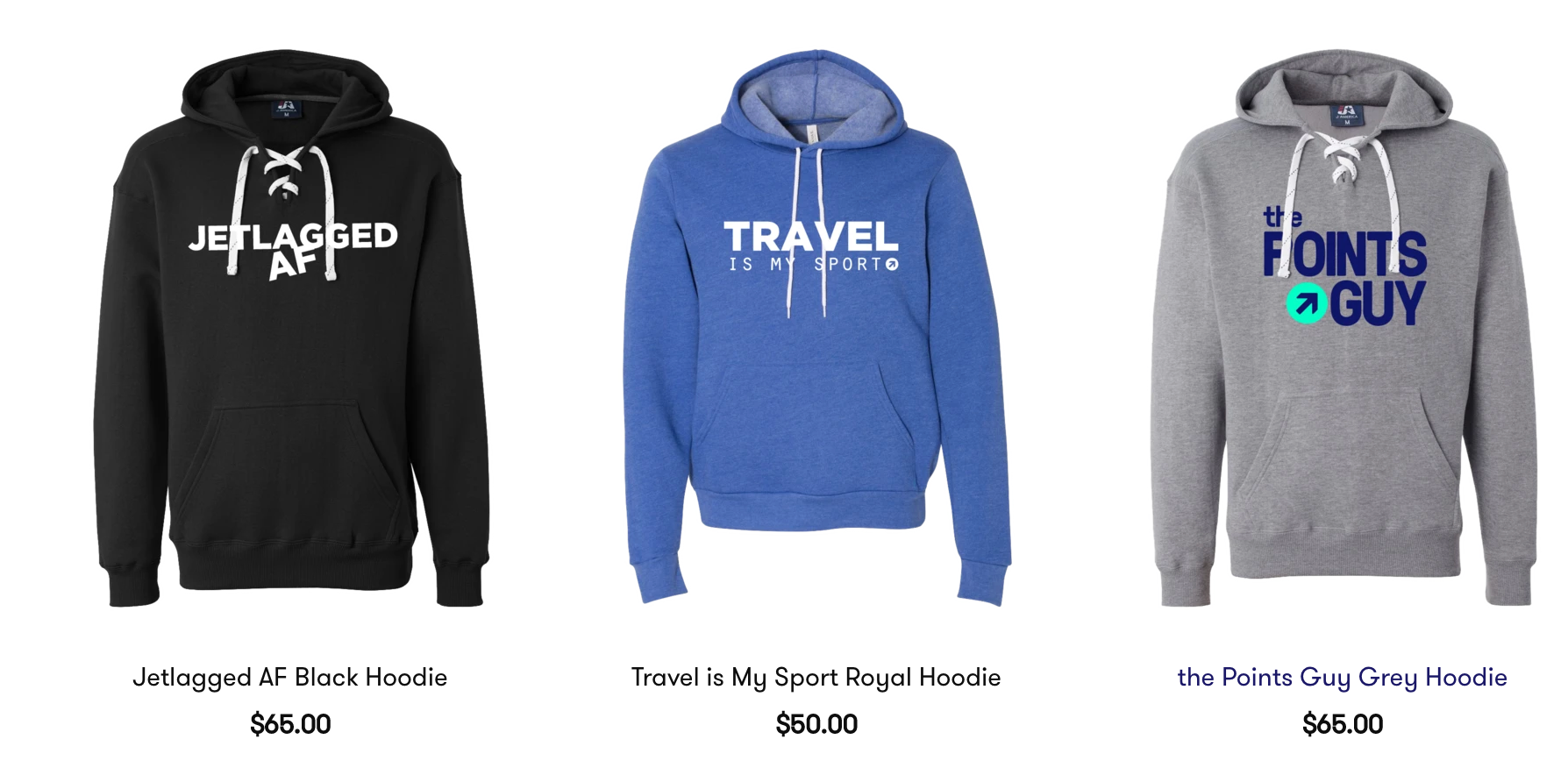 Yes, it's the dead of summer, but bringing a comfortable long-sleeve of some sort is necessary. Chances are, you already bring one as it's usually chilly on the plane.
It's hard to pick just one from my hoodie collection. Call me biased, but the TPG hoodies are pretty great if you're looking to add one to your wardrobe.
Neck pillow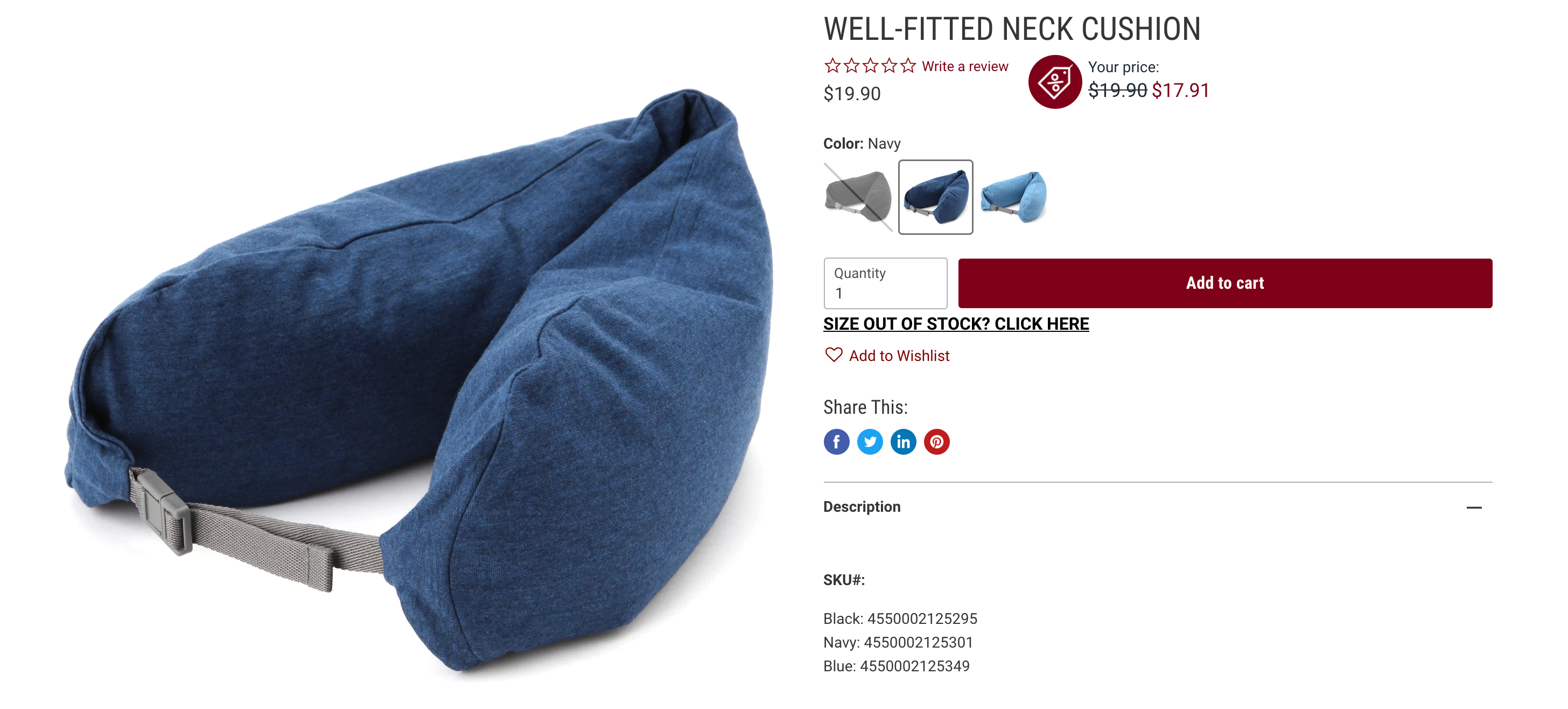 Not all neck pillows are built the same. I especially like mine from Muji since it's not as rigid as your standard neck pillow and unclips if you want to stretch it out. It offers enough support for resting your head on the cold, concrete floor. But it's also a pretty great neck pillow to bring with you on all your travels, no matter if you're on a plane or train.
AirPods pros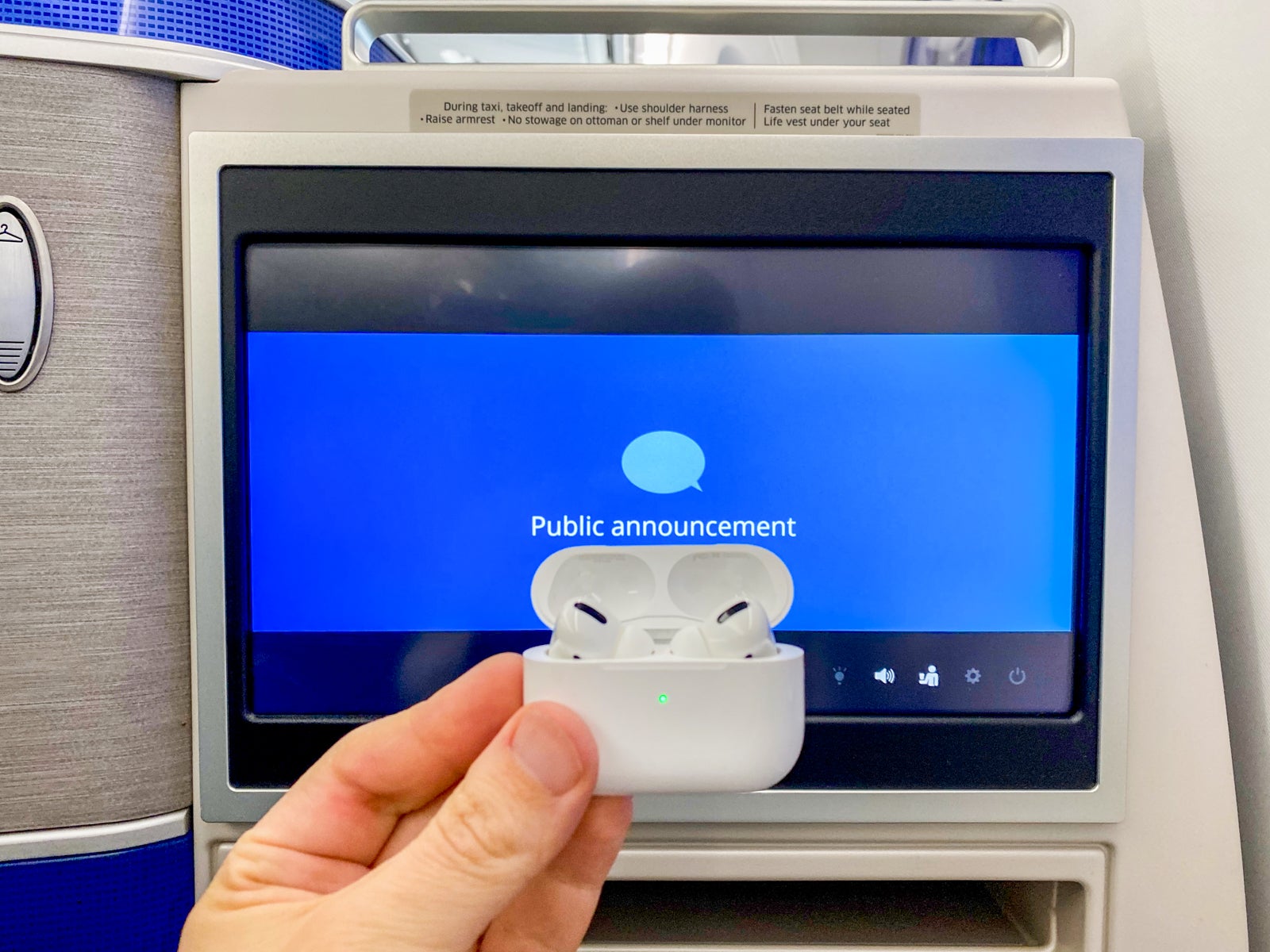 AirPods Pros, or any noise cancellation headphones, are an absolute must. In a normal situation, you can listen to your favorite music, podcasts and movies, all while drowning out any background noise.
In short, my AirPods Pros saved the day. I was surrounded by a handful of other travelers who were also stranded, and while I didn't necessarily mind sleeping next to strangers that evening, a few of them were heavy snorers. Although I was exhausted, I could not fall asleep to the tune of snoring.
However, I didn't want to use earplugs as I was terrified I'd miss my 6 a.m. flight. Thankfully, throwing on my AirPods Pros and some brown noise helped me fall asleep almost instantly.
Eyemask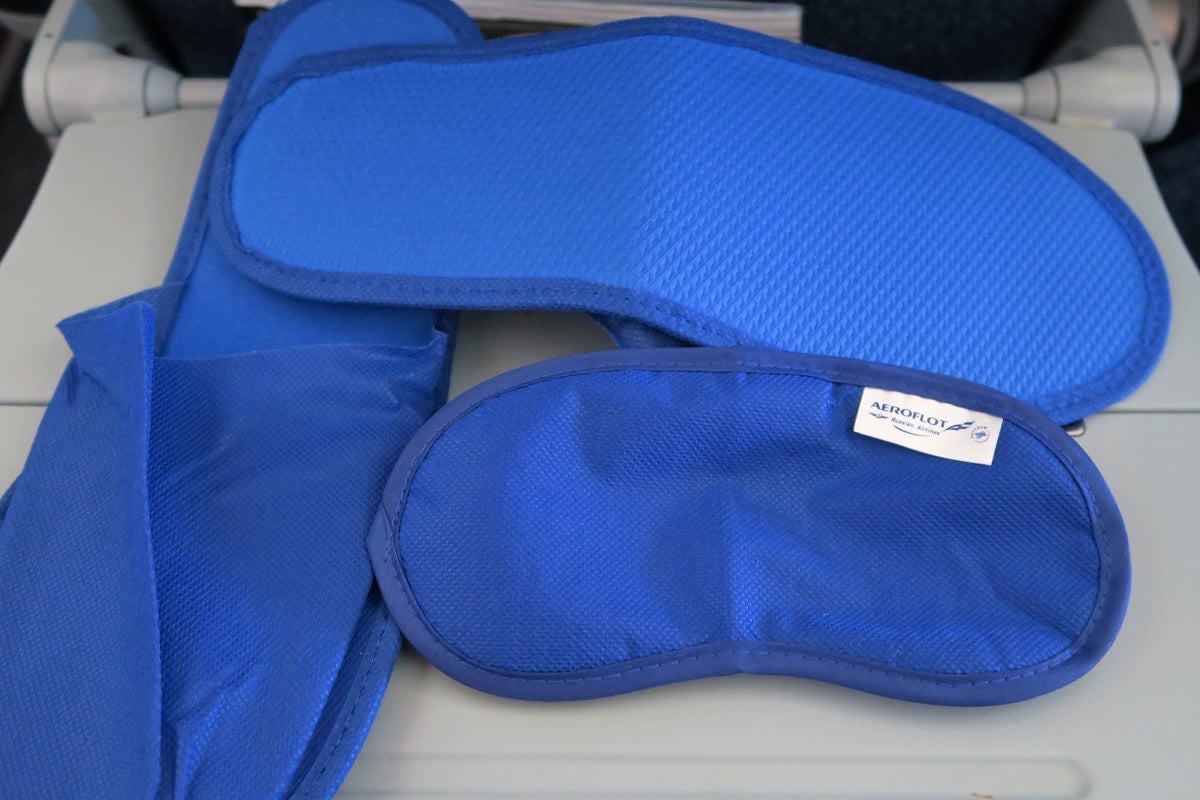 We have the traditional face mask we all need to wear while flying nowadays, but the eyemask is just as important in my book. In addition to the concrete floor, the jarring fluorescent lighting prevented me from getting the hours of sleep I so desperately needed.
Eyemasks are essential on any trip since they can help you fall asleep faster and get rid of unwanted jet lag quickly.
Fanny pack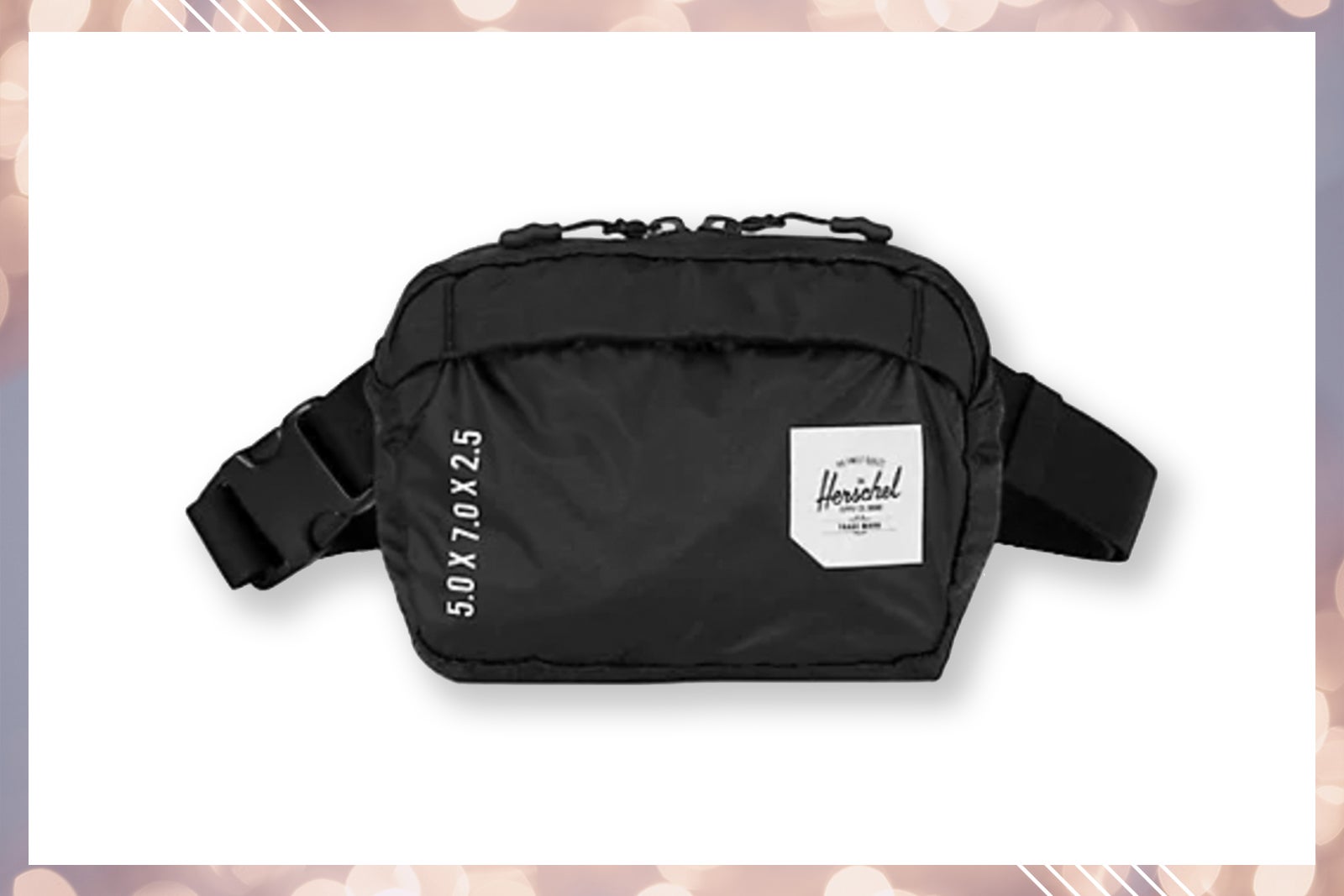 Dare I say that fanny packs are coming back in style? Not only are they trendy, but they're incredibly useful. While sleeping on airport floors is rather uncomfortable, you also have to worry about safety, especially as a solo traveler. I slept on the airport floor with my fanny pack on, carrying some of my most important items (passport, vaccination card, phone).
Mine is from Lululemon, and I like that it comes with multiple pockets, is washable and is surprisingly affordable.
Bottom line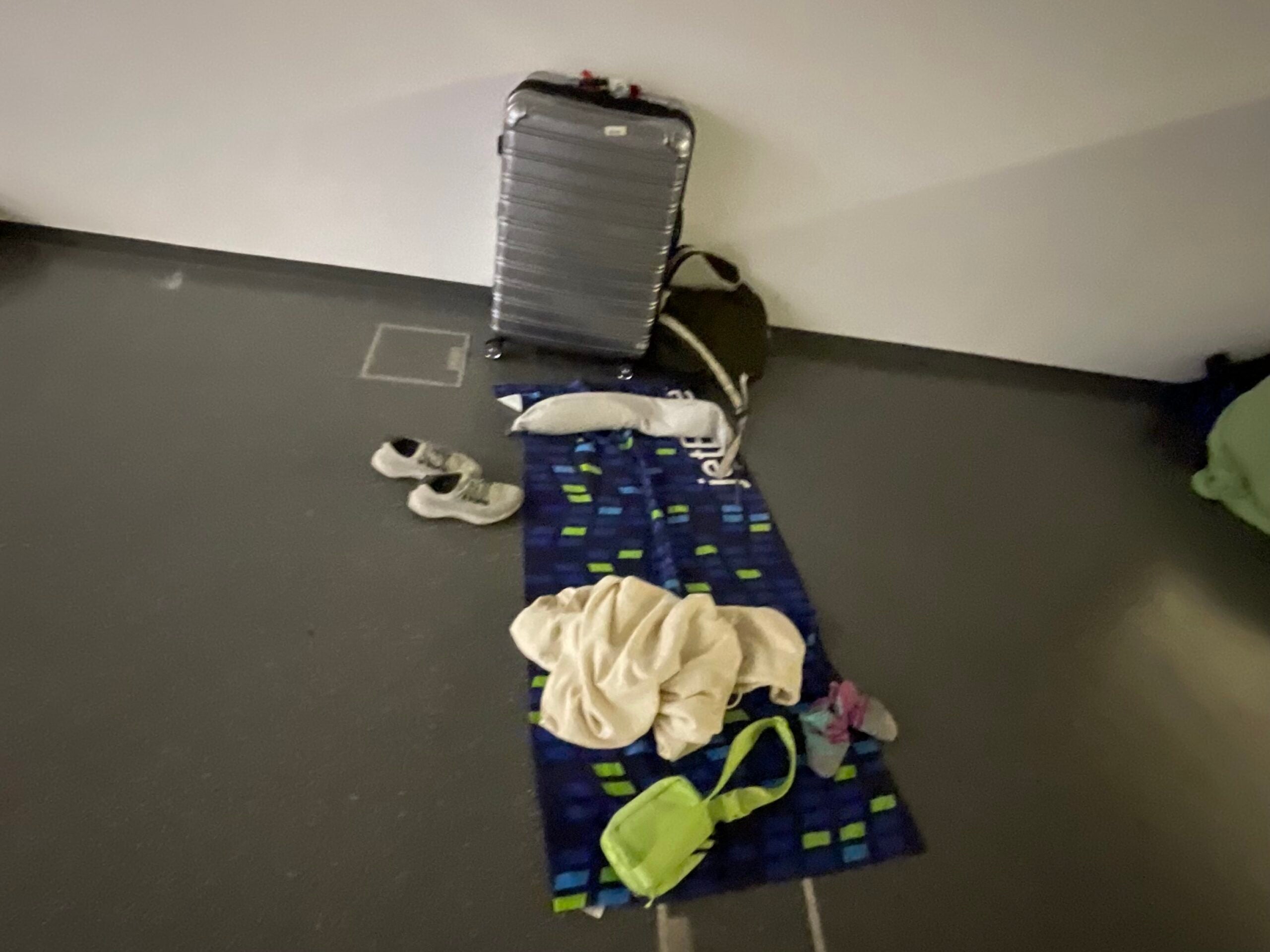 There you have it. As much as we love talking about first-class lounges and lie-flat seats here at The Points Guy, the reality is, travel isn't always this glamorous. Make sure that you have these six items in your bag next time you go on a trip where delays or cancellations seem likely.
Featured photo by Jay Wen for Unsplash.