Read Harder: A Memoir By Someone From a Religious Tradition Not Your Own
This list of religious memoirs for the 2020 Read Harder Challenge is sponsored by TBR: Tailored Book Recommendations.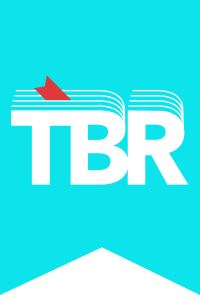 TBR is Book Riots subscription service offering Tailored Book Recommendations for readers of all stripes. Been dreaming of a Stitch Fix for books? Now its here! Tell TBR about your reading preferences and what youre looking for, and sit back while your Bibliologist handpicks recommendations just for you. TBR offers plans to receive hardcover books in the mail or recommendations by email, so theres an option for every budget. Visit mytbr.co to sign up today.
---
I didnt grow up going to church or practicing any particular faith, which makes it feel a little odd that one of my favorite nonfiction rabbit holes is religious memoirs.
While Im particularly drawn to books written by people who have left a religious sect or tradition, I also love reading stories from people who remain deeply committed to their faith. This list of books tries to include a mix of both kinds of personal stories.
Rachel Held Evans was a bright young thinker in the Evangelical Christian movement before she died in 2019. Inspired is her most recent book, a quest to better understand what the Bible is and how it is meant to be read. She uses religious scholarship and literary analysis to dig into Bible stories and grapples with some of the Bibles most difficult stories. Any of her books would be great picks for this challenge.
Deborah Feldman grew up in the Satmar sect of Hasidic Judaism, governed by a set of customs about wardrobe, friendships, education, and more. As a teenager she found herself in a dysfunctional marriage to a man she didnt know, but found the strength to leave after giving birth to her son. This choice allowed her the chance to live independently and on her own terms.
Leah Vernon grew up with a lot of messages about what a good Muslim girl would do or should be. In this book, she challenges these ideas by writing about her love-hate relationship with her hijab and her faith, race, weight, mental illness, domestic violence, sexuality, the millennial world of dating, and the process of finding her voice. Vernon is an inspiration, and her Instagram feed is a true joy.
Jenna Miscavige Hill grew up in the upper ranks of the Church of Scientology, but left in 2005. In this book, she shares what it was like to grow up in the controversial religion, including her experiences in Sea Org, the churchs highest ministry. Since leaving, Hill has been a prominent critic of the church and works to help other people leave the organization.
Similarly, Megan Phelps-Roper grew up related to the leadership of the Westboro Baptist Church in Topeka, Kansas. As a child, she protested homosexuality and other alleged vices with the church. As an adult, she was a spokeswoman who also ran the churchs Twitter account, engaging critics online. Over time, these exchanges caused her to doubt the church, eventually causing a moral awakening that caused her to depart from the church. TW for homophobic language.
Daisy Khan was raised by a progressive Muslim family in India before coming to the United States to attend high school in Long Island. She moved ahead with her career as an architectural designer in New York City, before deciding something was missing in her life. At the advice for a friend, she visited a mosque in Tribeca, eventually finding community and a relationship there. Since marrying the mosques imam, shes been a leading womens advocate working to educate young Muslims around the world.
Susan Silvermans parents were atheists, which is why most people in her family were surprised when she decided to become a rabbi. Over time, shes built a sprawling family through birth and adoption, a family thats become a metaphor for the worlds contradictions and complexities. This book is a look at identity, faith, and belonging.
In 2015, Archbishop Tutu and the Dalai Lama sat down together in India for a week-long contemplation on one of lifes biggest questions: how do we find joy in the face of lifes inevitable suffering? This book captures that conversation, bringing together their stories, experiences, and philosophies to explore this question. This book isnt about any religion specifically, but the emphasis on joy and finding happiness in our difficult world makes it a compelling and hopeful read.
---
If none of these titles appeal to you, check out these other great lists of religious memoirs:
Find all the Read Harder 2020 content here.