Retro-Futurism and Vintage Fashion Take Center Stage at ByeByeDisco & DDR's NYE Bash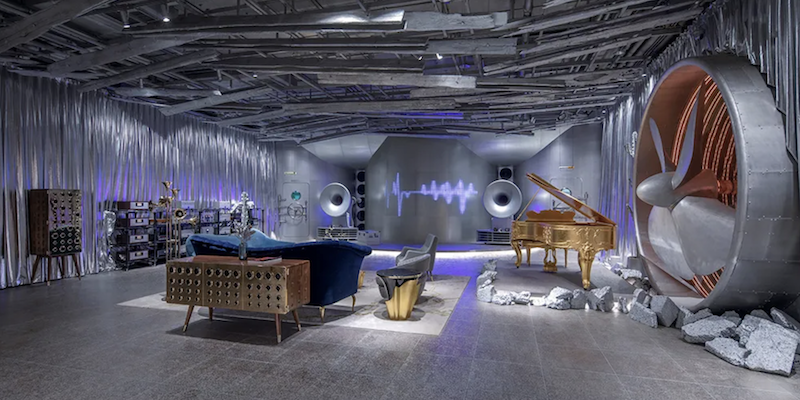 If you've wandered north of Taikooli recently, a little past the Opposite House and 3.3 Mall, you may have noticed a striking cafe/burger joint that looks more like a set-piece from 2001: A Space Odyssey than somewhere to grab your lunch or mid-day coffee fix. Well, it turns out that restaurant is merely one part of a much larger retro-futurism lifestyle center dubbed #024 that's poised to take Beijing's creative circles by storm.
Essentially, it's a five-story mixed-use space plus a rooftop, with each floor dedicated to a different medium including dining, fashion, beauty, art, music, and mixology. It's an ambitious project, evidenced by this promotional video featuring a member of renowned Chinese idol group TFBoys.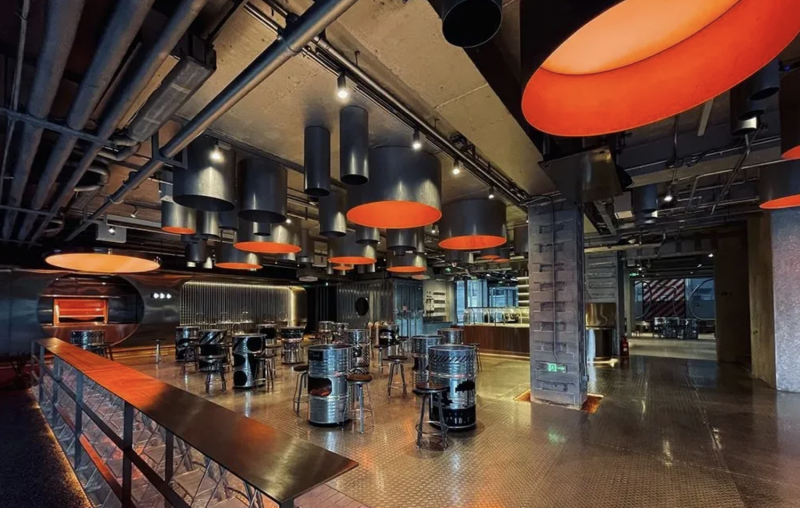 Opened just in time for New Year's Eve, #024's grandiose and lofty vision will be made a reality when preeminent party throwers ByeByeDisco, together with one of the capital's most iconic vintage retailers DDR, take over two floors for their Bye Bye Fashion 2022 New Year's Eve Party.
Inspired by the first episode of US drama Pose, in which a group of anarcho-fashionistas known as The House of Abundance steal antique gowns from a museum for their own underground runway, Bye Bye Fashion 2022 seeks to capture this same spirit of "rebellion and punk" that once defined the fashion world, and to cast off the "cold and estranged steps of today's mainstream shows and the brainwashing of repeated and consistent trends" in favor of "classic and timeless fashions."
As ByeByeDisco's co-founder Pei explains, "Our new project is quite funny. You know, normal fashion shows always feature new clothes, so we wanna do something opposite, to show old and second-hand stuff." It's a mentality that fits into their larger intentions of "breaking through the inherent impression of the 'New Year's Eve Party' and bringing everyone a joke on the 'anti-trend' New Year's Eve trip."
Beginning at 2pm on Dec 31, the ground floor of #024 will be transformed into a vintage bazaar, helmed by DDR but featuring a number of other second-hand fashion retailers such as ENKORE, Joy Island Studio, Vintage Caravan, and more.
During this time, attendees can purchase new-old threads from the vendors, however, more importantly, they are encouraged to put on their new outfits and hit the dance floor when, starting at 8.30pm, a slate of DJs curated by ByeByeDisco will truly get the party started.
All of this will culminate in a fashion show on the fifth floor at 10.30pm featuring amateur models and one special guest "Queen" donning some of yesterday's hottest styles. Of course, the whole thing comes to a climax with the big NYE countdown and a party that melts far into the following morning.
Though they're now largely known for throwing some of the wildest happenings in Beijing – not least of which was this past summer's massive Xi Festival at Longfusi – ByeByeDisco was actually once a staple of the city's vintage retail scene, having operated a store and bar in Nanluoguxiang between 2008 and 2011.
"13 years ago, ByeByeDisco was the first and only retro store in China," says Pei. "We used to sell stuff from old shops that closed in the '80s and '90s. People kept them in warehouses after the shops closed and that's where we found them. That inventory is still lying around, so not necessarily second-hand, but they have been kept for ages. Now for this project, we wanna make something 'new' with another kind of 'old' – old fashion." 
Which is to say, ByeByeDisco has every intention of tapping back into their roots and is currently planning a series of events under the ByeByeFashion banner that will blend their signature sonic stylings with all things art and wardrobe.
Bye Bye Fashion 2022 New Year's Eve Party at #024 kicks off at 2pm with a vintage bazaar, which is free to attend and goes until 8.30pm. Tickets for the main event run RMB 150 presale by scanning the QR code below, or can be purchased on-site day-of beginning at 8pm for RMB 180. For more information, click here.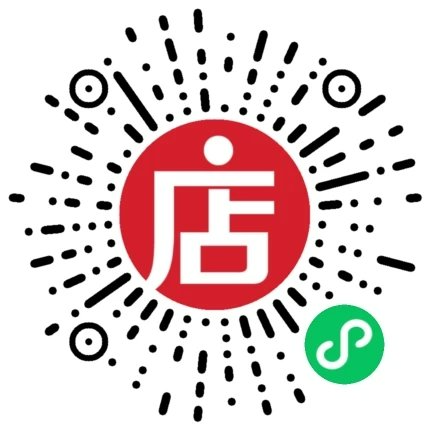 READ: Out Without a Bang: With New Ban, Beijing Closes the Door on All CNY Fireworks
Images courtesy of ByeByeDisco