Scandinavian Fashion Diary: December 2022
It is the season for elegant glam, things that glitter, dazzling cocktail parties and candlelit feasts. Dress the part!
Earrings by Lie Studio
One of the best things about a good pair of earrings, and all jewellery for that matter, is that it elevates any outfit. So if you want to stay in PJs all day, your earrings can still dress you up. The midnight-blue stone on these gold-plated hoops from Danish Lie Studio dangles perfectly and gets a twinkle when the light hits it.
The Charlotte Earring, €280
www.lie-studio.com
Dress by Bite Studio
Throughout the holiday festivities, let one dress be your versatile hero. The tailored Panel Dress from Swedish Bite Studio can be just that. Made of wool, it is warm enough to take you between veunes, between lunches and drinks. The double-layered flowy skirt adds elegance and the fuchsia hue a welcoming pop of colour in dark December. The dress is as chic worn alone with jewellery and pumps for the evening as it is with a cosy jumper, ballet flats and chunky wool stockings for the daytime.
Cixous Panel Dress, €790
www.bitestudios.com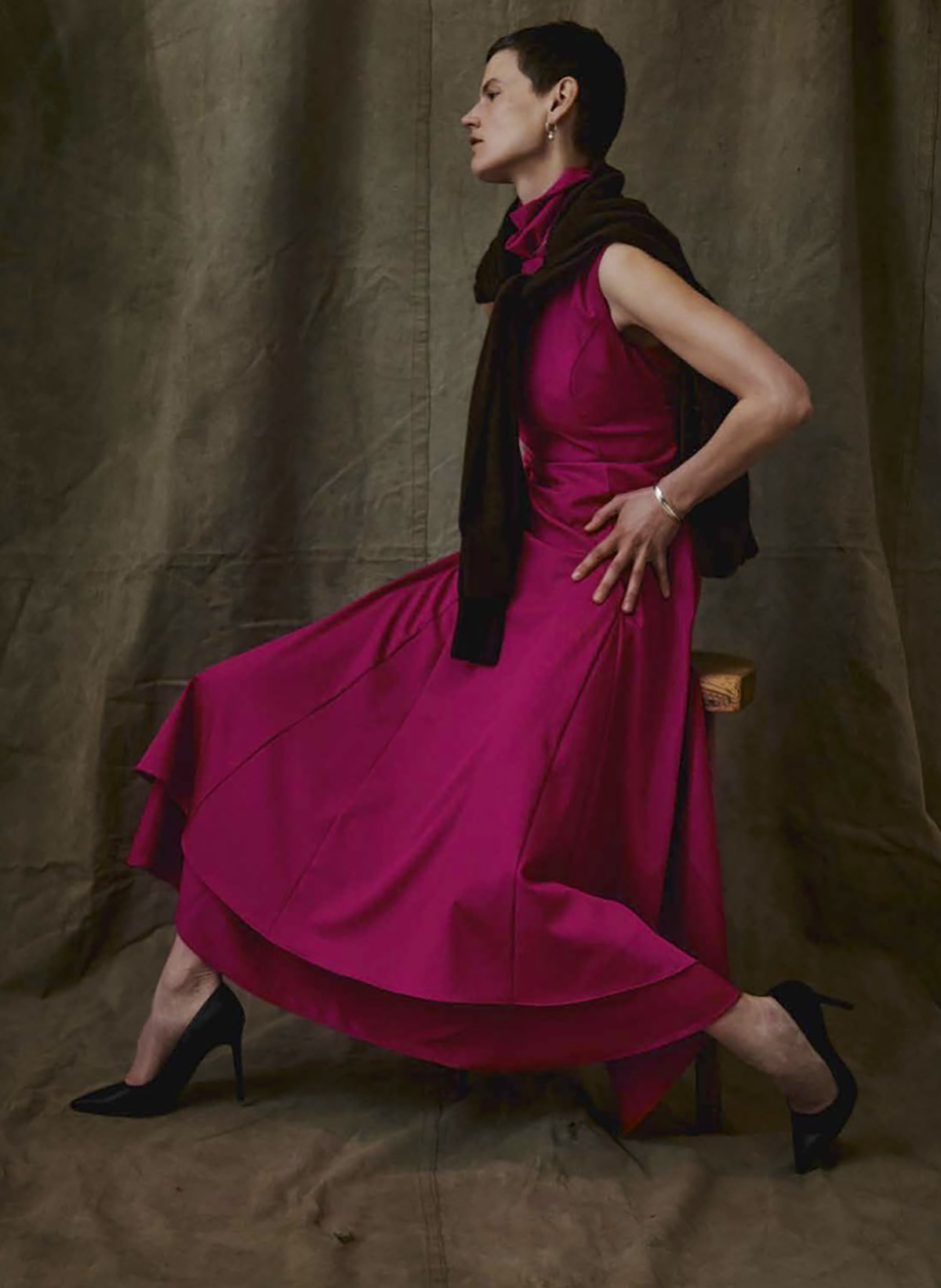 Vest by Santosh Clothing
An adaptable sweater vest is a wardrobe essential. The ADA vest from Swedish Santosh makes the perfect day-to-night option. It is made in soft cashmere and features a set of mother-of-pearl buttons in the front. Wear it buttoned up with a big, white lace-collared shirt or over a dress or skirt.
ADA Vest, €253
www.santoshclothing.com
Hairbow by Vieille
Not only should gifts be adorned with a beautiful ribbon, but your hair deserves to be too. This hair bow made from leftover silk by Danish label Vieille has an elastic attached, making it an effortless addition to all kinds of up-dos.
Silk Hairbow, €43
www.vieille.dk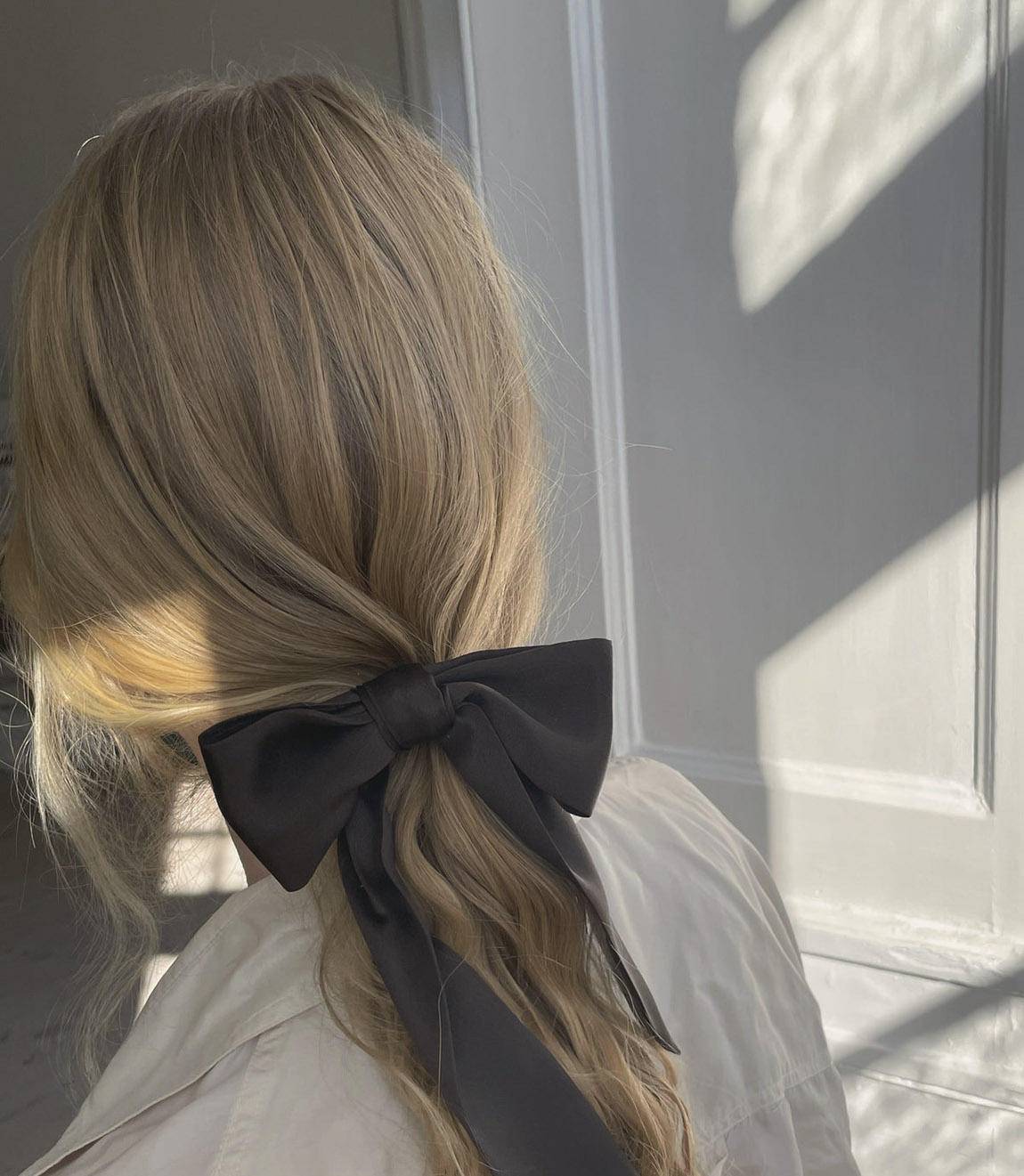 Bracelet by Louis Abel
Choose jewellery that catches the eye and elevates your look. The wavy shape of the Navajo bracelet from Swedish Louis Abel makes it a stand-out piece. It's plated in 18-karat gold and handmade in Sweden. Oh, and jewellery makes for a great Christmas present, too.
Navajo Bracelet, €440
www.louis-abel.com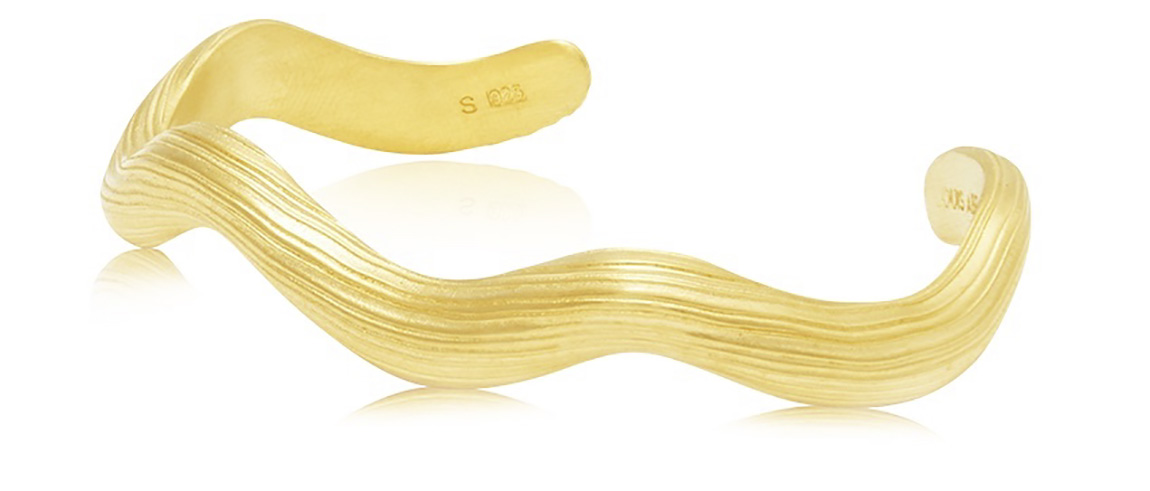 Coat, trousers and shoes by Tiger of Sweden
A boxy wool coat like the Eerik coat from Tiger of Sweden is the perfect coat to throw over a blazer or a knit in the colder months. Wear it with tailored trousers and lace-up shoes for a dapper look.
Eerik Coat, €649
Trousers, €199
Lace up shoe, €229
www.tigerofsweden.com
Bow tie by House of Amanda Christensen
There's something jolly about a bow tie, is there not? And if it is a red and silky one, like this one from Swedish Amanda Christensen, then it's a surefire Christmas favourite that will be worn year after year.
Drop Pre Tie, €45
www.houseofamandachristensen.com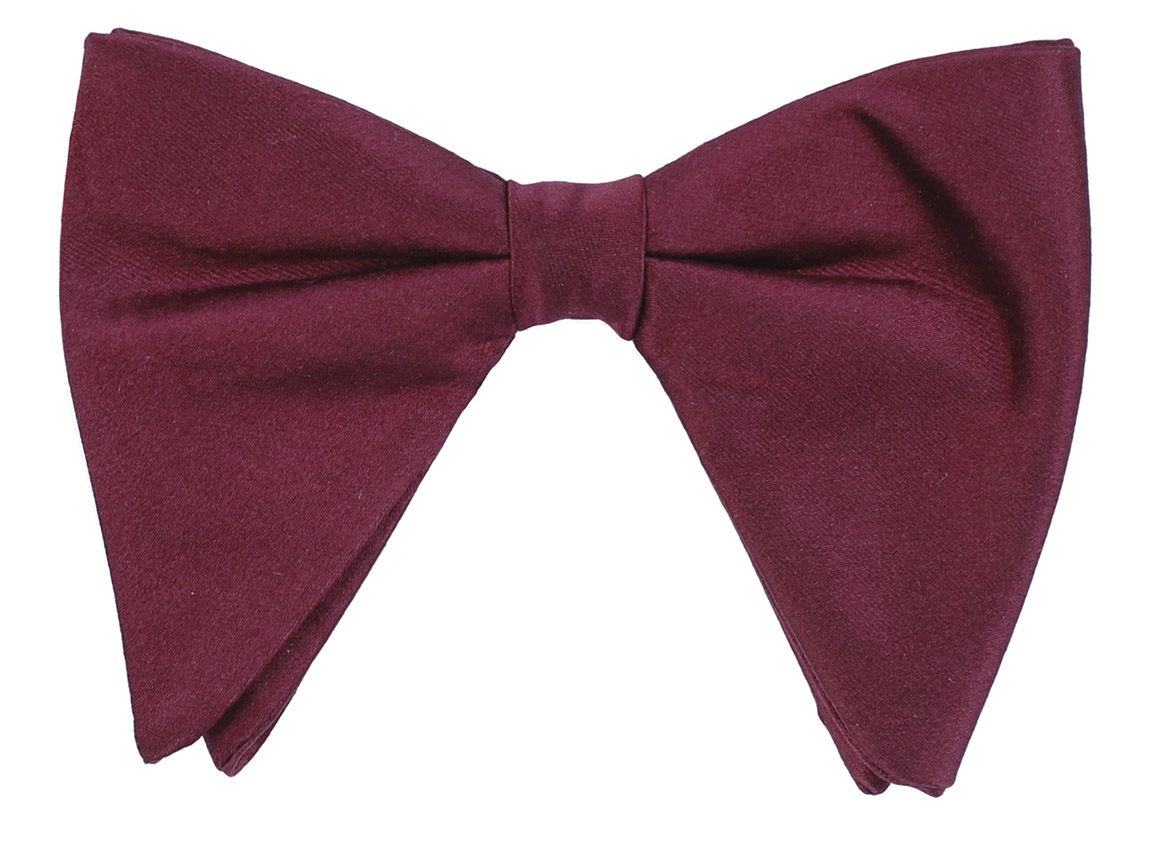 Wool Scarf by Our Legacy
More often than not, a great outfit is in the tiniest details. Your regular go-to white shirt will get a festive glow-up with a red scarf tied around the neck.
Wool Scarf, €230
www.ourlegacy.com
The post Scandinavian Fashion Diary: December 2022 appeared first on Scan Magazine.