Sew Reporter – 11th of July

Are you ready for your weekly dose of inspiration? Welcome to the Sew Reporter, packed with amazing makes from the sewing community, bookmark-worthy blogs, podcasts and vlogs, and a community inspiration challenge you can follow along with next week.
Whether you are sewing today or looking for inspiration to plot your next make, this post is bound to leave you with a smile on your face. Grab a cuppa, snack and comfy spot and enjoy your Sunday!
---

Oh Sew Fearless said it best in the title of this Davenport dress by Friday Pattern Company review – "This year's big dress?". We would have to agree that it is in contention for the 'it' dress sewing pattern of the year. We'd better get making one!
Fancy giving sewing your own underwear a go? Natasha has written a brilliant review sharing her experience sewing the Josie Bra and Pants by Made My Wardrobe. How cute is the result?
There's nothing better than recreating a look you've seen on the high street is there? Atia of the Bright Blooms recreated a dress from Toast in this sumptuous corduroy using the Pauline Alice Cami pattern and the Wilder Gown skirt. It's the perfect pattern mash-up!
We gasped when we read that this was Helen's FIRST attempt at sewing a shirt! How brilliant is it? Helen used the Frances shirt dress from Pattern Sewciety and learnt lots of new techniques along the way.
This masterful pattern mash-up makes the most of Montoya Mayo's show-stopping Ankara fabric border.  Montoya used Burda 6968 and McCalls 7943 and a self-drafted ruffle tier (a tutorial she shared at our Sewing Weekender!) to create a dress packed with impact.
We don't know what to love more about this amazing make – the rich burgundy colour, or the fact it is made with a luxurious cotton/silk blend. Melinda of The Happy Little Things used the Stevie tunic pattern from Tilly and the Buttons, it looks like it came straight out of a fancy boutique!
Vicky of Sewstainability is rocking this cool McCall's 7969 dress made up in a linen and viscose mix fabric. Dramatic, yet comfy to wear, there is a reason this dress is a cult favourite and we love Vicky's version!
Raven Maureen's verision of the FREE Peppermint Wrap Top pattern is everyday chic style wrapped up in a bow. We'll take one in every colour!
Lucie wows with this showstopping Myosotis dress from Deer and Doe, complete with a coordinating backdrop. It may not have been a favourite style of Lucie's, but we wouldn't say no to one in our wardrobes!
There is (undeniably) another pattern in contention for 'it' dress of the year and Emily of Self Assembly Required is repping the most summery rendition. This beautiful white cheesecloth McCall's M7969 is making us think of picnicking and Pimms… anyone else?
---

Like to keep up with what's new? The Saltwater slip from Friday Pattern Company is sure to be popping up on your Instagram feed soon and we are loving the 90s vibes that Helen's Closet's Reynolds top and dress gives. We can see this being a style you can sew again and again.
Do you already have a specific design in mind? Or do you need some help finding the perfect pattern for your fabric? You can search all the patterns in our database using our newly updated sewing-specific search tool.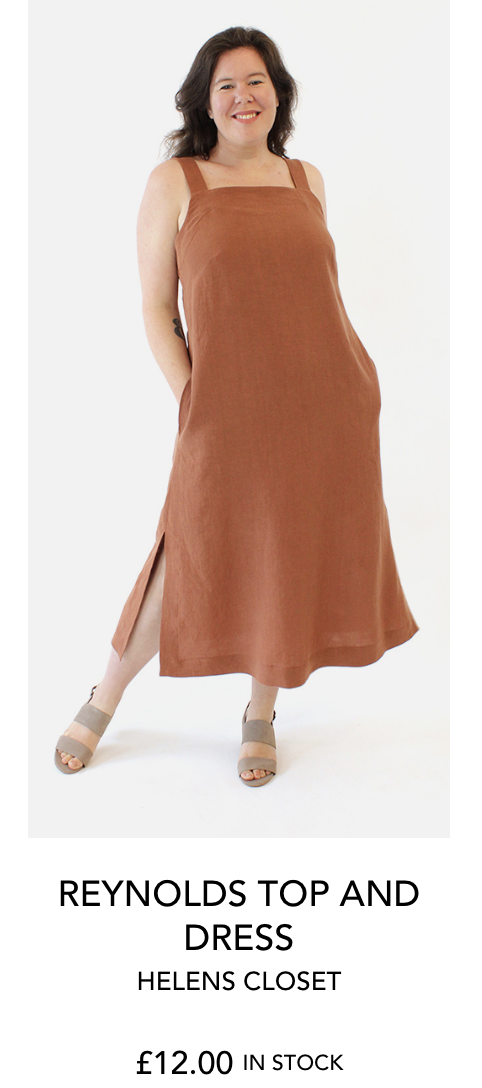 ---

The BBC drama The Serpent has just dropped on Netflix in the UK (it's also still available on BBC iPlayer), so if you missed its airing earlier this year, you can catch up. Although it is a pretty sinister tale, the fashion in the show is unbelievable and it's quite nice to be transported to the seventies and a different part of the world. Kate closely watched the show and found the pattern picks for the show and they are SO good. Go have a watch!
---

We love delving into the history of fashion and how it shapes what we wear today, and if you do too this podcast is a must! Dressed: The History of Fashion explores the social and cultural histories behind the who, what, when of why we wear, hosted by April Calahan and Cassidy Zachary. This week's episode is a corker.
They discuss the extraordinary Lee Miller, who lived life on her own terms as a model, muse, photographer and boots-on-the-ground war correspondent. Guests, Miller's granddaughter Ami Bouhassane, and fashion historian Amber Butchart discuss their new book Lee Miller: Fashion in Wartime Britain. It's definitely worth a listen.
---
Ever wish someone could put sewing tools to the test so you don't have to? We love a recommendation from fellow sewists, and if you are wanting to narrow down your search for the perfect marking tools, this blog post by the Creative Curator could be just what you're looking for!
Eve tests several marking tools, from chalk to frixon pen to water-soluble pen, advising which one works best for particular projects. Plus, Eve shares a side-by-side comparison of the tools in use, concluding which two came out on top. It's such a helpful post!

We are thrilled to see that Ankara Appreciation week is back from the 12th-18th of July 2021. Hosted by Juliet @JulietUzor_ and Lena @ThatLenaKing, it's a week-long celebration of beautiful Ankara fabric. Expect inspiration from makers, tips and tricks for sewing with Ankara fabric, plus discounts so you can shop for some!  Check out their Instagram accounts for all the details, and be sure to follow the hashtags #SewAnkaraFabric and #SewAnkaraFabric21.
Want to find out a little more about Ankara fabric?
Read Juliet's blog post about Ankara Appreciation week.
Lena has makes the loveliest things in Ankara fabric, have a peek at her blog for plenty of inspiration.
Check out Juliet's sewing with Ankara fabrics tips and tricks.
Dip your toe into sewing with Ankara fabrics with Juliet's tutorial for making an Ankara headband.
---
We have a major sewing crush on Megan @PigeonWishes, and this candy-coloured Marlo sweater by True Bias stopped us in our scrolling tracks! Adorned with a gorgeous selection of Pigeon Wishes buttons from her own shop, this is a layer we are lusting over. Follow Megan on Instagram for loads of sewing, knitting and button inspiration.
---

Ready to discover a new pattern designer? We thought so. Meet Bella Loves Patterns, a range of exquisite designs that will teach you plenty of techniques that you will be glad to have in your sewing future.
Isabella is a professional tailor who lives in London and loves making patterns that fit and have unique details. We can assure you those details are drool-worthy – ruffles, puff sleeves, tailoring and more!
---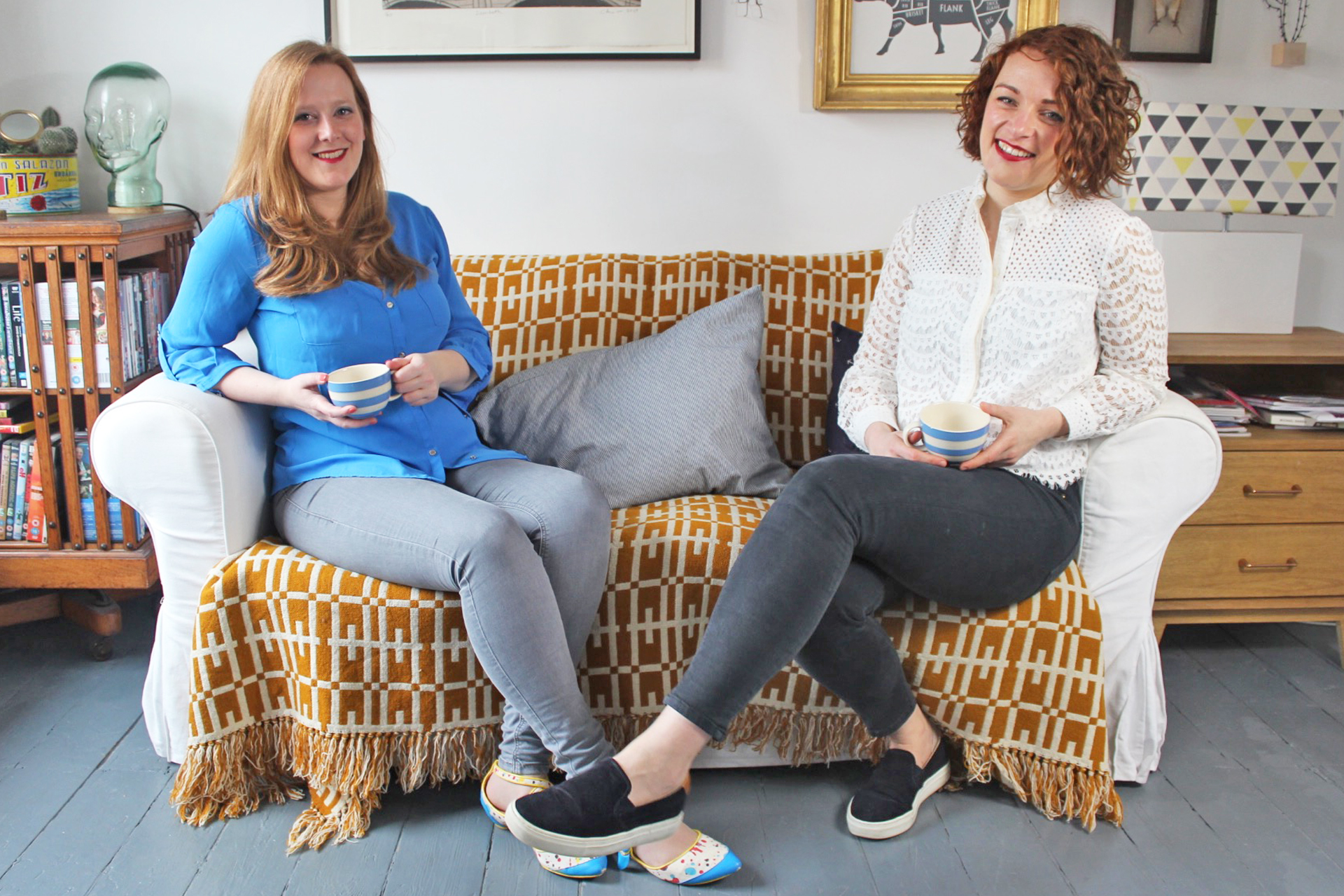 Come and join our sewing Facebook group where we are chatting about sewing plans, new patterns and helping each other out with projects.
The post Sew Reporter – 11th of July appeared first on The Foldline.