Sew Reporter – 22nd August
It's Sunday! I hope you're having a good weekend so far. Things have quietened down a little in the sewing world while we soak up the last days of summer and anticipate our autumn sewing projects. We've collected some lovely things to watch, listen to and another exhibition you might want to pop in the diary. We must admit we are quite ready for the season shift and that 'back to school' feeling where it feels like you're turning a page and starting something new.
Enjoy browsing the Sew Reporter with a cuppa (or coffee if you caught this early!) and have a wonderful Sunday.
---

As things are a little quiet on the blog and review front, so we thought we'd pick a pattern that has some wonderful makes and reviews! We are very partial to a shirt dress, and the Reeta shirt dress by Named has to be way up there with our favourites! Here are four fabulous versions of this lovely pattern.
If you could bottle summer, it might look just like this! Belle Citadel nailed the fabric and pattern pairing this Reeta shirt dress from Named Clothing. Oh, and it's made in a Liberty print… need we say more?
Sew Manju very cleverly made her Reeta as a shirt! Anything that gets more use out of one pattern is a winner in our book, and we love the fabric she picked. You can read Sew Manju's full review here!
Sew Disorganised added the Reeta shirt dress to her maternity wardrobe as it could continue to be worn after as well! We love the modern vintage feel the polka dot print gives the dress. It's très chic!
Lovely Reeta! Elsie made this totally tropical Reeta shirt dress and accessorised it perfectly with these stunning sandals and straw hat.
---

We've got a few fab new sewing patterns on the shop, including a new overalls design that is jumping to the top of our wishlist.
Do you already have a specific design in mind? Or do you need some help finding the perfect pattern for your fabric? You can search all the patterns in our database using our newly updated sewing-specific search tool.
---

Do you ever wonder which are the most popular indie sewing patterns? We thought we'd share the most popular sewing patterns for 2021 so far… there are so many goodies on this list. You can play pattern bingo with this video and see how many you've sewn! Maybe you have a full house (and wardrobe!), or can open up a spot on your sewing list for one of them.
---
We spotted this fabulous exhibition at Kensington Palace you just might like! Royal Style in the Making is about designing for royalty, the couture designers and their relationship with their royal clients. There are some stunning pieces to see, including a rare surviving toile for the 1937 coronation gown of Queen Elizabeth The Queen Mother; consort of King George VI and the wedding dress of Diana, Princess of Wales. If you can't make it, they have a couple of videos giving you a flavour of what's on show, including some close-ups of Diana's wedding dress.
The exhibition is on at Kensington Palace until 02 January 2022.
---

We love a podcast that delves deeper into elements that inspire our sewing, and textiles are definitely a big part of sewing! Haptic & Hue explores the way in which cloth speaks to us and the impact it has on our lives. It looks at how fabric traditions have grown up and the innovations that underpin its creation. It thinks about the skills that go into making it and the economic and environmental impact of its production.
This episode touches on the feeling of nostalgia that comes with travel. Whether you live in London or Los Angeles, Berlin or Bombay, our buses, metros, and trams use a patterned wool fabric called moquette. It comes in 1000s of different patterns and the sight and touch of each one enable us to reach into our memories and go back to first love, a journey to school, or friends we have lost touch with. It's a wonderful listen!
---

Ok, we are very late to the party, but we've been binging the latest series of Secrets of the Museum on BBC iPlayer this week and we are utterly obsessed! From fine art to fads and fashions, the series reveals the design treasures tucked away in the V&A museum's vast collection – and the experts preserving priceless objects for the future. It takes mending to another level!
Series 2 is currently available to watch on BBC iPlayer, enjoy!
---
We can't stop staring at this STUNNING gingham Jenna Dress from By Hand London made by Megan. Can you believe this was a project where everything seemed to go wrong? A year after making it Megan realised she has a pretty incredible dress on her hands. We second (and third) that! Follow Megan on Instagram @pigeonwishes for more inspiring makes!
---

We are thrilled to welcome Michelle Sews into the Fold (Line)! Michelle Sews patterns aim to help teach and inspire you to sew the classic wardrobe staples you want to wear so that your DIY wardrobe can put a little extra spring in your step! We have one pattern so far, the Tia blouse which is a truly versatile woven tee pattern that you can make over and over. We are looking forward to what is in store for this wonderful designer!
---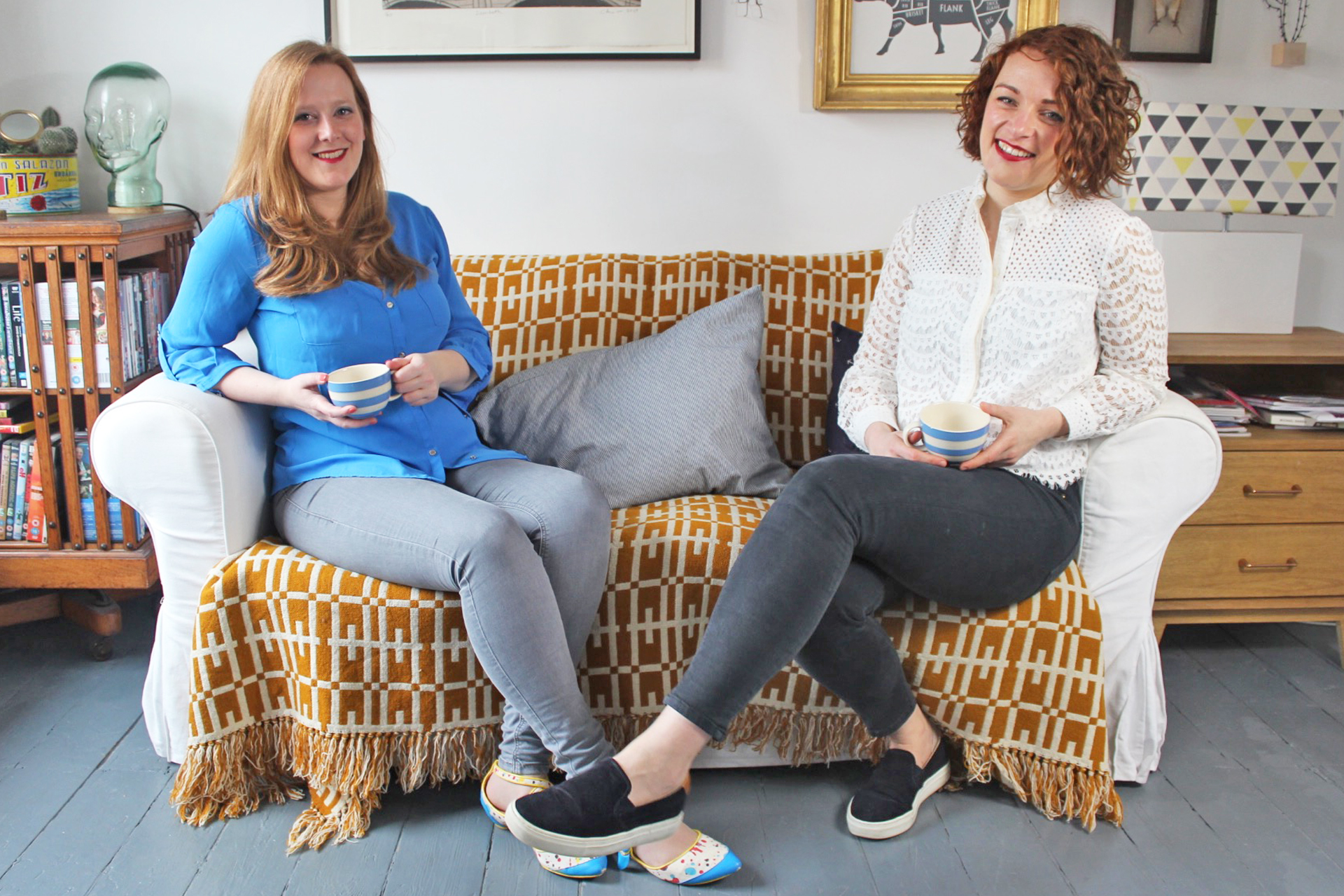 Come and join our sewing Facebook group where we are chatting about sewing plans, new patterns and helping each other out with projects.
The post Sew Reporter – 22nd August appeared first on The Foldline.