Happy Sunday Foldliners! Are you ready for your weekly dose of inspiring makers, new sewing patterns and sewing-related things to consume? We are sharing our latest 'Find the Pattern' YouTube video, and as making swimwear still seems to occupy our sewing brain a lot at the moment, we found a blog post from Helen's Closet that will come in handy if you too are thinking about making your own costume.
Enjoy browsing and have a great day!
---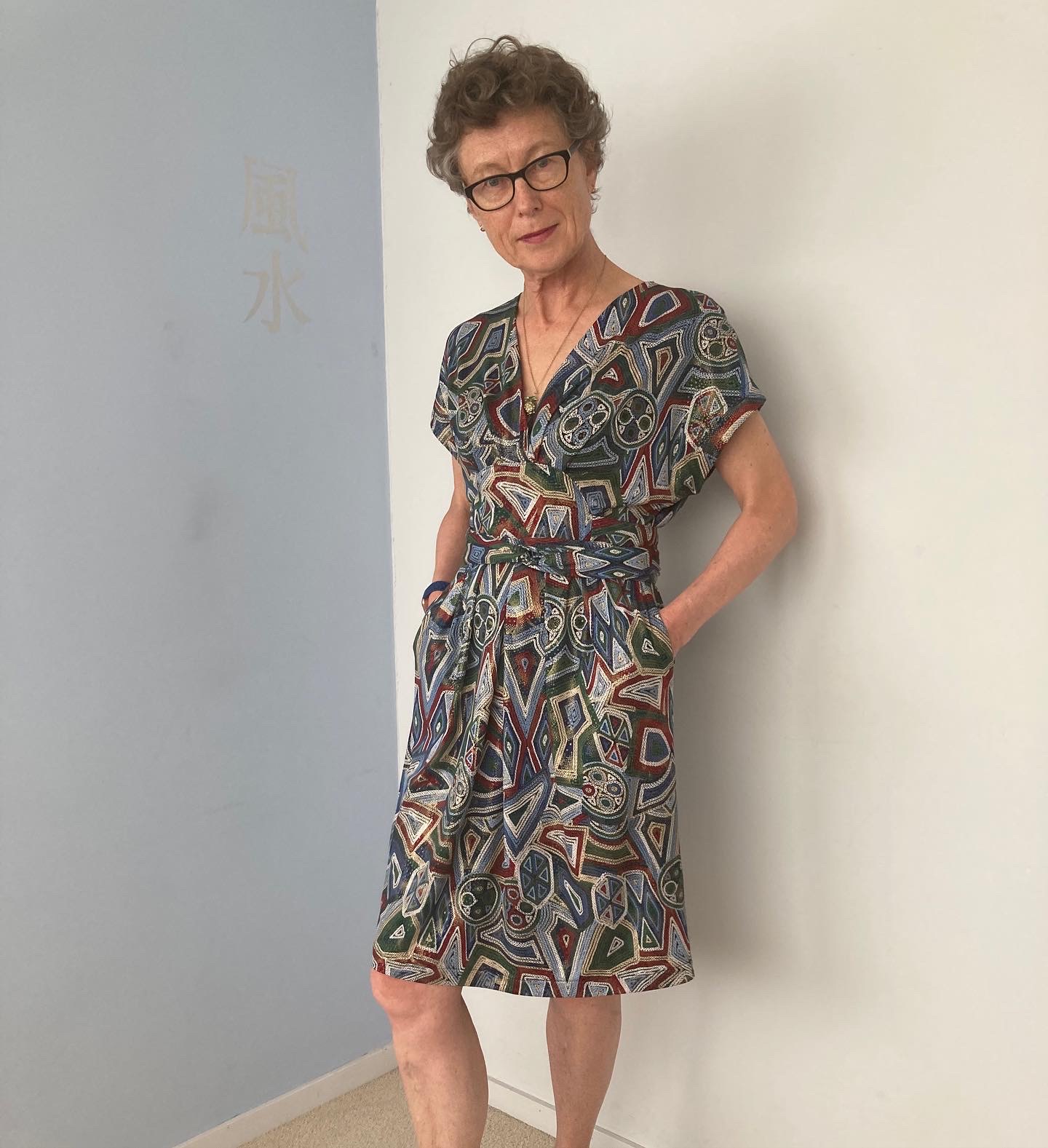 Sonja of Sewingalacarte described this dress as "amazing" in her review, and we have to agree! Sonja made the Akinori dress from Wardrobe by Me in this fabulous print
We love seeing what you make with the patterns you buy from our shop, and @by_brydie shared this cool coral Diana coat from Lenaline Patterns, insert heart eyes emojis! A pop of colour is the perfect way to pep up any outfit!
If you haven't stumbled upon @sewlike yet, you might want to do an immediate follow! Romy cleverly used remnants from her stash to make an Ace and Jig inspired Marcel dress from Chalk and Notch and shared the process in this fab blog post!
If you could bottle summer, it might look just like this! Belle Citadel nailed the fabric and pattern pairing this Reeta shirt dress from Named Clothing. Oh, and it's made in a Liberty print… need we say more?
Queen of sewing pattern hacks, @sewuthinkucan has done in again in this stunning co-ord set. Pauline used the Pietra pants by Closet Core and the Paddington top (free pattern) designed by French Navy Now for Peppermint Magazine, and some of her own sewing flair to create this set.
Michele is showing us how effortless chic is done. This elegant ensemble is made using Vogue V1739 that she's wearing over some wide-leg trousers. We are taking style notes!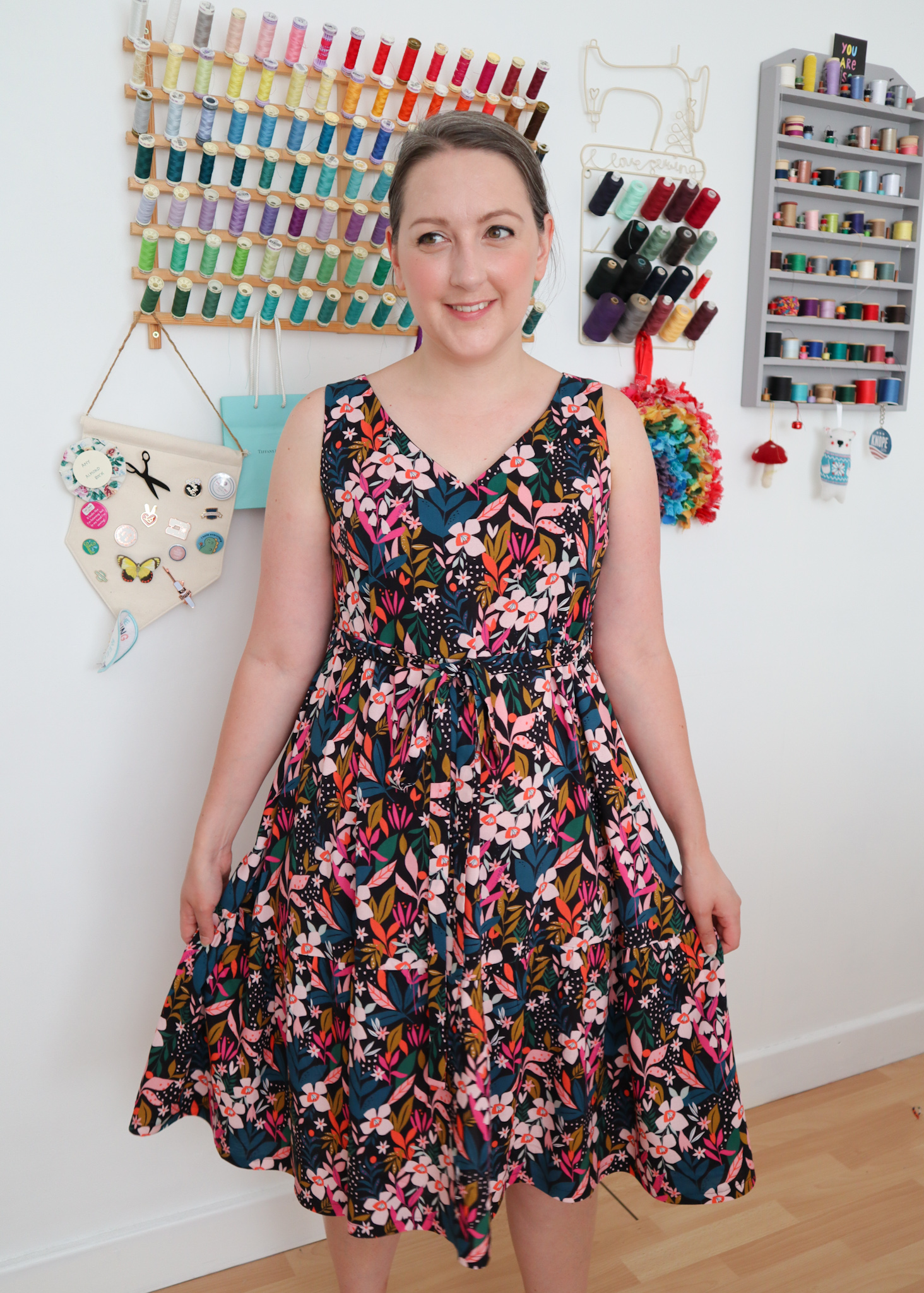 Almond Rocks finally took the plunge and cut into this stunning fabric she'd had in her stash to create this beautiful dress. Amy used Kwik Sew 4111 and McCall's 8090 to sew this masterpiece and shared all the details on her blog. Some things are worth the wait!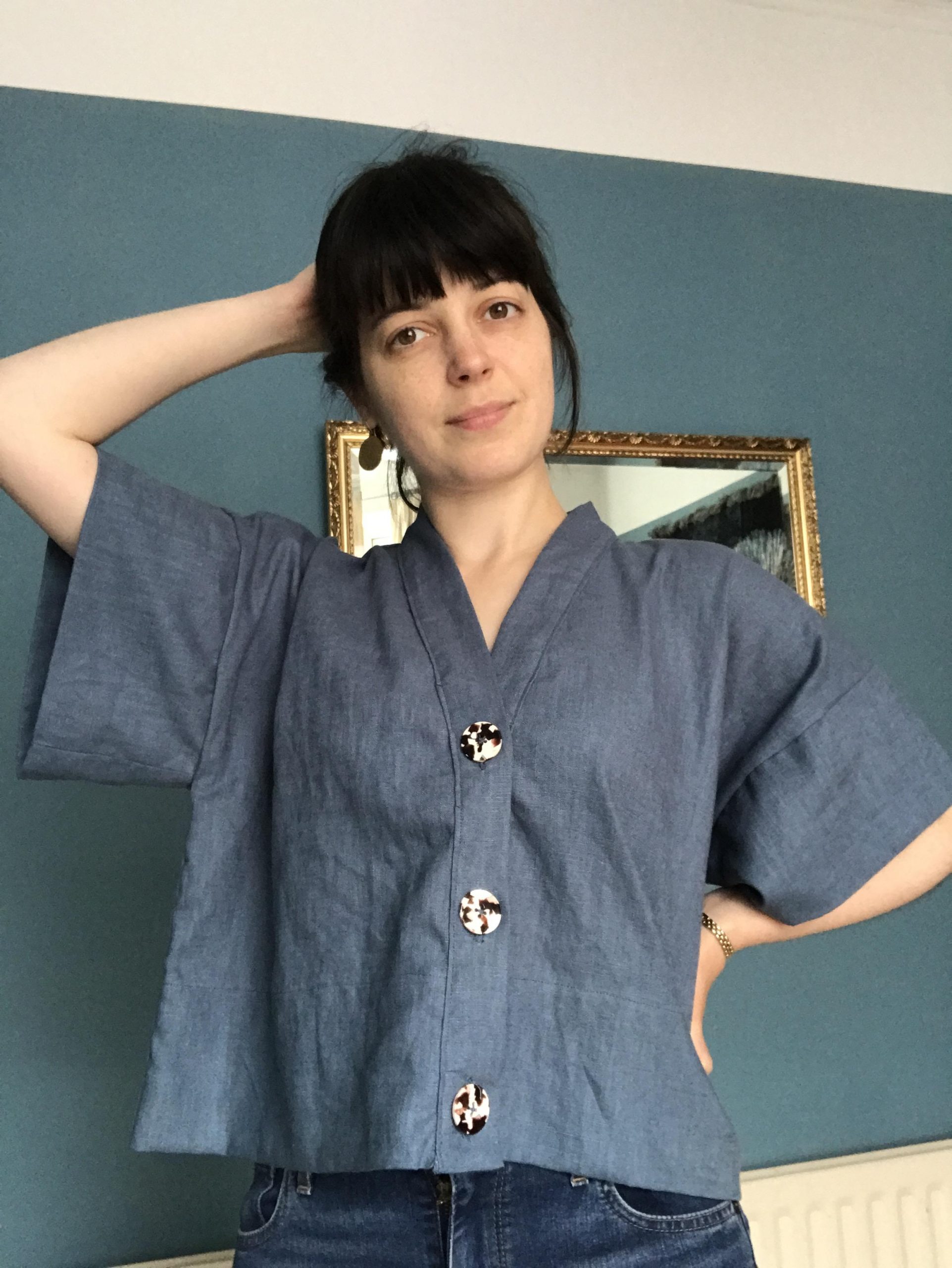 Frances decided that the ZW cropped shirt from Birgitta Helmersson was an "ingenious pattern" after whipping one up. Frances used this lovely linen and we think the result is so cool and modern.
This FAB-U-LOUS pair of Agnes pyjamas from Paper Theory stopped our scrolling in its tracks… they are incredible! Tara, the designer of Paper Theory Patterns, used her leftovers to make a matching eye mask. Roll on bedtime!
This heat we've been having in the UK requires the coolest clothing you own to avoid melting in the heat. We love Jenny's summer Skye sundress by Tilly and the Buttons, she picked the perfect print and shared her thoughts on the making process. Spoiler alert, she loves her Skye sundress as much as we do!
---

We've new things to share from Vogue patterns and a bodysuit from Madalynne that doubles up as a swimsuit pattern – wow! We also had a great pair of dungarees from Below the Kōwhai hit the site, and you can read more about them in our 'Meet the designer' feature further down.
Do you already have a specific design in mind? Or do you need some help finding the perfect pattern for your fabric? You can search all the patterns in our database using our newly updated sewing-specific search tool.
---

Don't you love it when Kate finds sewing patterns for the clothes you've been eyeing up on your favourite TV programmes and films? We had so many requests for this one and Kate has done some stellar pattern detecting. If you watched The Dig on Netflix and have been imagining some of these outfits in your own wardrobe, then this blog post and video are a must!
Based on a true story, and set on the eve of the Second World War, with a star-studded cast, the Dig is worth a watch. The film is based around an archaeological dig and the amazing thing they discover. The film is full of fabulous outfits, lots of humour making it really an uplifting watch. Let us know if you recreate any of these looks!
---
Ok, so this isn't technically a date for the diary, but we spotted that the wonderful Fashion Textile Museum have made some of their live events available on-demand – yay! For £5, you can access recordings made during previously recorded live events and there is a fabulous list of talks. Pick from the Jazz Age, Zandra Rhodes in conversation, Missoni in colour to name a few!
They also have some live online events you can virtually attend, so it's worth keeping an eye on what's coming up. It's a great way to catch their fabulous talks if you can't make it to the museum.
---
Have you ever dipped your toe into sewing swimwear? Last week, we shared our top 10 swimwear sewing patterns over on the blog and this week we spotted Helen's Closet has shared 10 tips for sewing swimwear which is very handy. We wouldn't say no to a dip in the pool right now, especially if it was in a me-made costume!
---
Just in case you missed the news, the Foldline team has a new member! Say hello to Louise, our new Social Media and Content Manager. Louise is joining the Foldline family to take over managing social media from Kate… but don't worry, the excellent videos and blog posts Kate creates are not going anywhere and neither is Kate! It's exciting to grow and have another maker on the team who is also a massive pattern nerd.
---
Summer vibes with a 70s feel… Georgie is definitely inspiring our next make (Louise from team Foldline actually ordered this pattern immediately!). @heysewgeorgie is co-hosting #SewSeventies, a themed challenge and this is spot on that brief! Georgie used the Vali dress from Pattern Fantastique and we absolutely love it.
---

We are thrilled to introduce Below the Kōwhai, an indie pattern company with a sense of adventure, based in Christchurch, New Zealand. Below the Kōwhai patterns, which include women, children and baby designs,  produce well-fitting garments and include techniques to create a beautiful, professional finish. It's a company that involves the whole family, including the two littlest members, Katie and Camilla who model the children's patterns. The designs are firmly rooted in their kiwi way of life. They are made for playing at the beach, skipping and adventuring.
---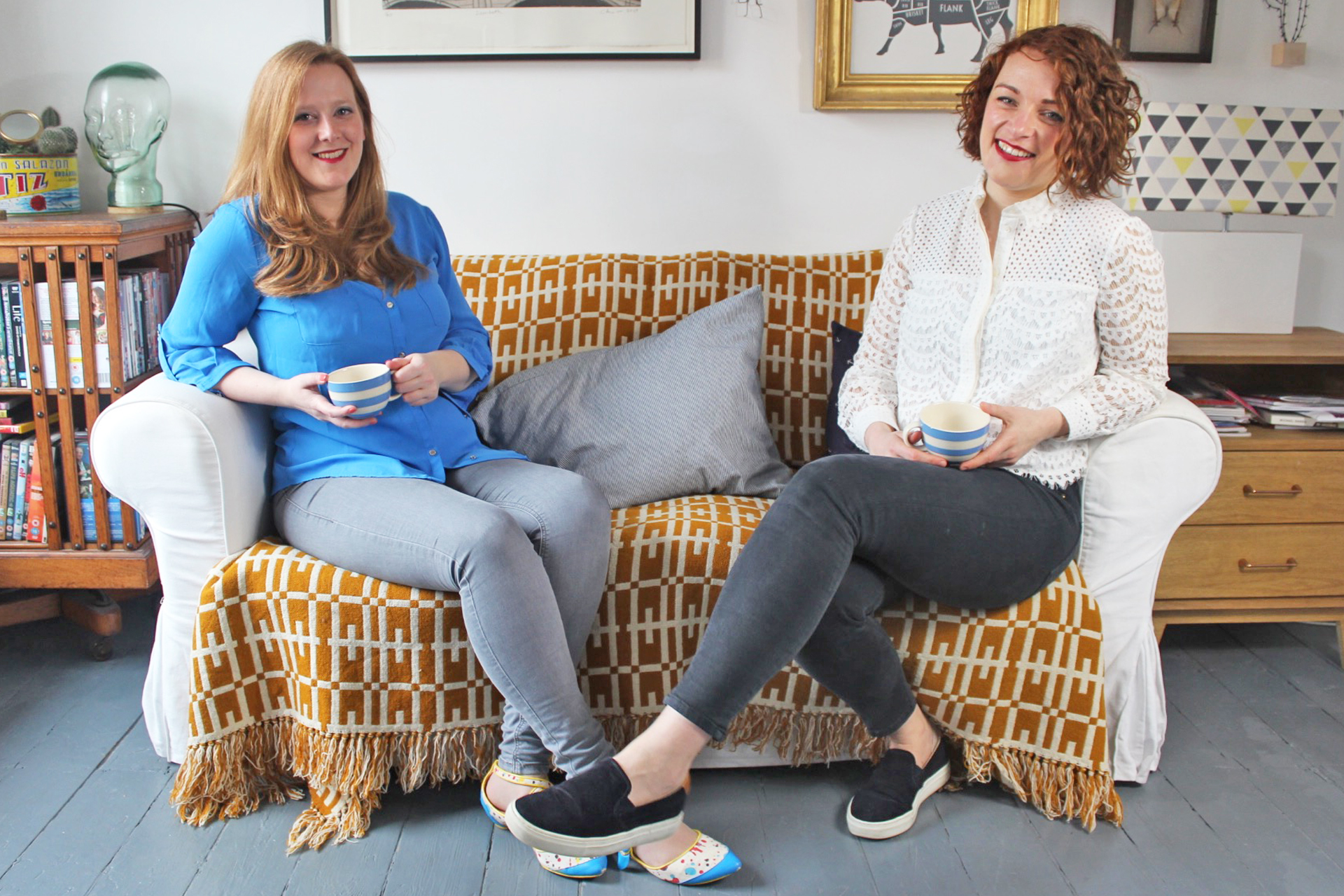 Come and join our sewing Facebook group where we are chatting about sewing plans, new patterns and helping each other out with projects.
---
The post Sew Reporter- 25th July appeared first on The Foldline.