Sew Reporter – 5th September
Happy Sunday Fold Liners! How's September treating you so far? We're feeling energised by the idea of sewing all the autumnal things and a fresh season of TV, films and podcasts. You could say we are ready to embrace autumn!
We've got some lovely new patterns from Style Arc and Vikisews, a sewing community challenge that you might like, some amazing Ilford Jacket makes to nose at and an encouraging mending movement that's hitting the high streets! With plenty to browse, all that's left to do is snuggle up with a cup of tea and let us share some interesting bits with you! Have a wonderful day!
---
It feels like we've well and truly shifted into autumn and we spotted that the Unisex Ilford Jacket by Friday Pattern Company has been mighty popular on the shop this week. We thought we'd share a little inspiration from some amazing makers that you might want to check out if you are thinking of adding this pattern to your autumn sewing list.
We love the fact that the Ilford Jacket works as a shirt or jacket, and Abigail used a checked brushed cotton that gives it a "lumberjack vibe". We think this would be a fab addition to any autumnal wardrobe. Read Abigail's full review of the pattern here!
Romy's colourful wardrobe never fails to take our breath away, and we love her pretty "Marimekko" look Ilford Jacket in this stunning brocade fabric. It shows that you can have fun playing with print and texture when making your Ilford. Read all about the making process and drool over more gorgeous pictures of this dreamy jacket on Romy's blog, Sew Like Romy.
We love it when an indie pattern designer makes another indie designer's sewing pattern and Helen of Helen's Closet is showing how effortless and Ilford can be. This stunning pine-green linen works so well as a long Ilford. You can see from the simple styling that this could easily be a piece you'd reach for every day. Read more about Helen's Ilford Jacket on the Helen's Closet blog!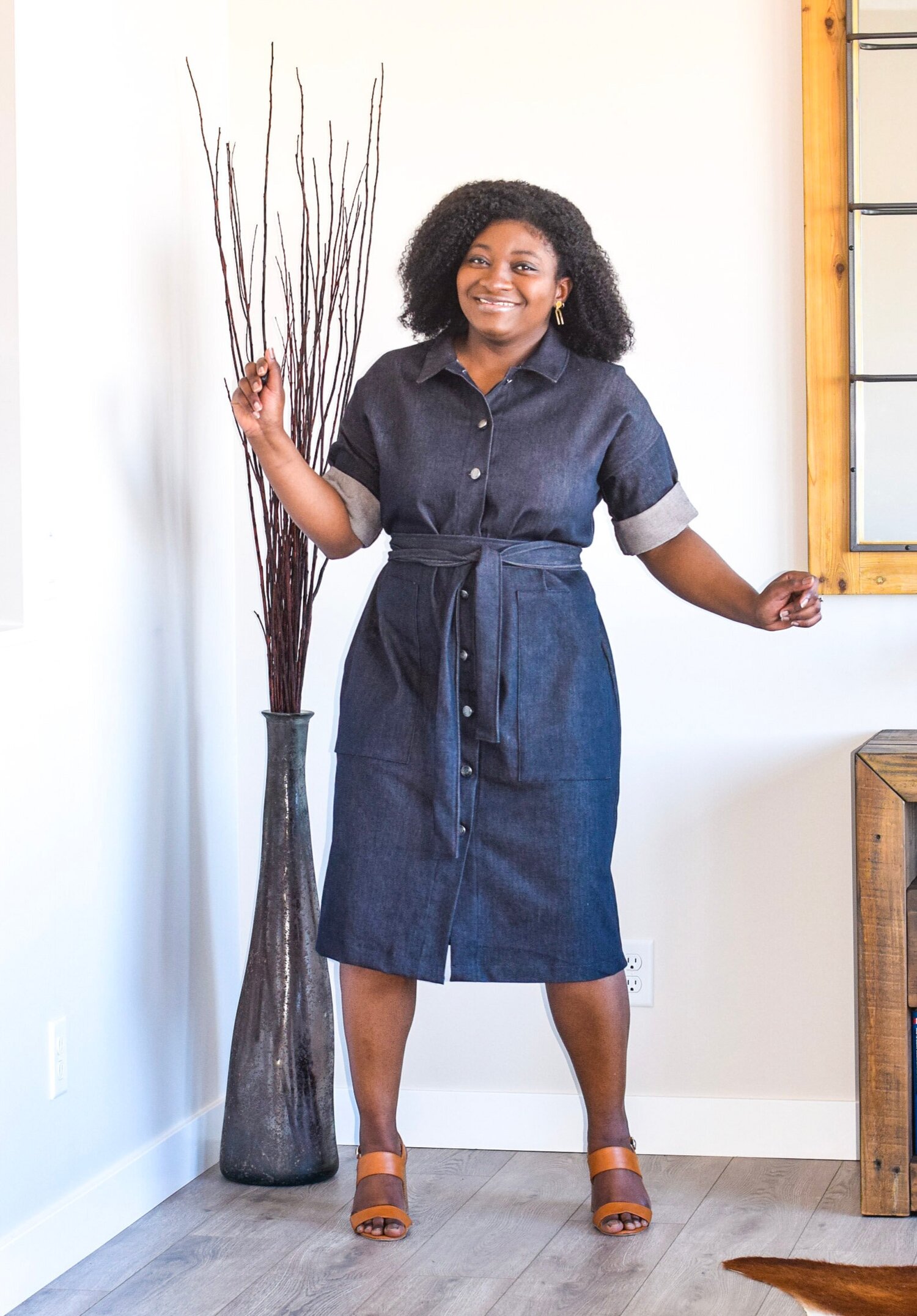 Sylvia always puts a very clever twist on her makes and we think this one is pretty ingenious! Sylvia sewed the Ilford Jacket up as a dress, adding a belt to cinch it in, but the very clever bit is that it can still be worn open as a jacket. Two looks in one… smart move! Read all about how Sylvia made Ilford into a dress on her blog, The Ravel Out.
Can I quilt it? YES you can! This patchwork pretty Samantha made is just… WOW! Samantha shared how she created this masterpiece using the Ilford Jacket sewing pattern on the Friday Pattern Company blog. We'd love to make this instant heirloom too! If you want to see more of Samantha's inspiring makes, check out her Instagram @purplesewingcloud
Victoria went for a totally different look for her Ilford Jacket and used a floaty viscose. The result is a fabulous layering piece that doesn't need to wait for when you run out on errands. Oh, and she Frenched all the seams, so it's just as pretty on the inside. Read all about this project in her review.
Mel opted to go for a shacket style Ilford Jacket using this beautiful and cosy flannel fabric. It is oh-so autumnal and it's equally ideal for chucking on for a stroll in the park or snuggling on the sofa. Read Mel's full review here!
---

We have added a batch of brilliant new sewing patterns to the shop this week, including Closet Core Patterns' latest design and it's so good!
Do you already have a specific design in mind? Or do you need some help finding the perfect pattern for your fabric? You can search all the patterns in our database using our newly updated sewing-specific search tool.
---

We may have said goodbye to August, but it was a busy month on the pattern releases front so there might be some you missed! Have no fear, Kate is here to catch you up on some of her favourites that hit the shop. You can peruse your favourites and pick something fab to add to your handmade wardrobe.
---

Sew Yourself Sustainable hosted by New Craft House is back this September for its third year! It's an Instagram challenge that focuses on sustainability in our wardrobes and making practices. There will be weekly prompts if you want to follow along, plus podcasts, Instagram lives and lots of resources shared throughout the month. There are also prizes if you want to take part. Check out New Craft House's Instagram for more information.
---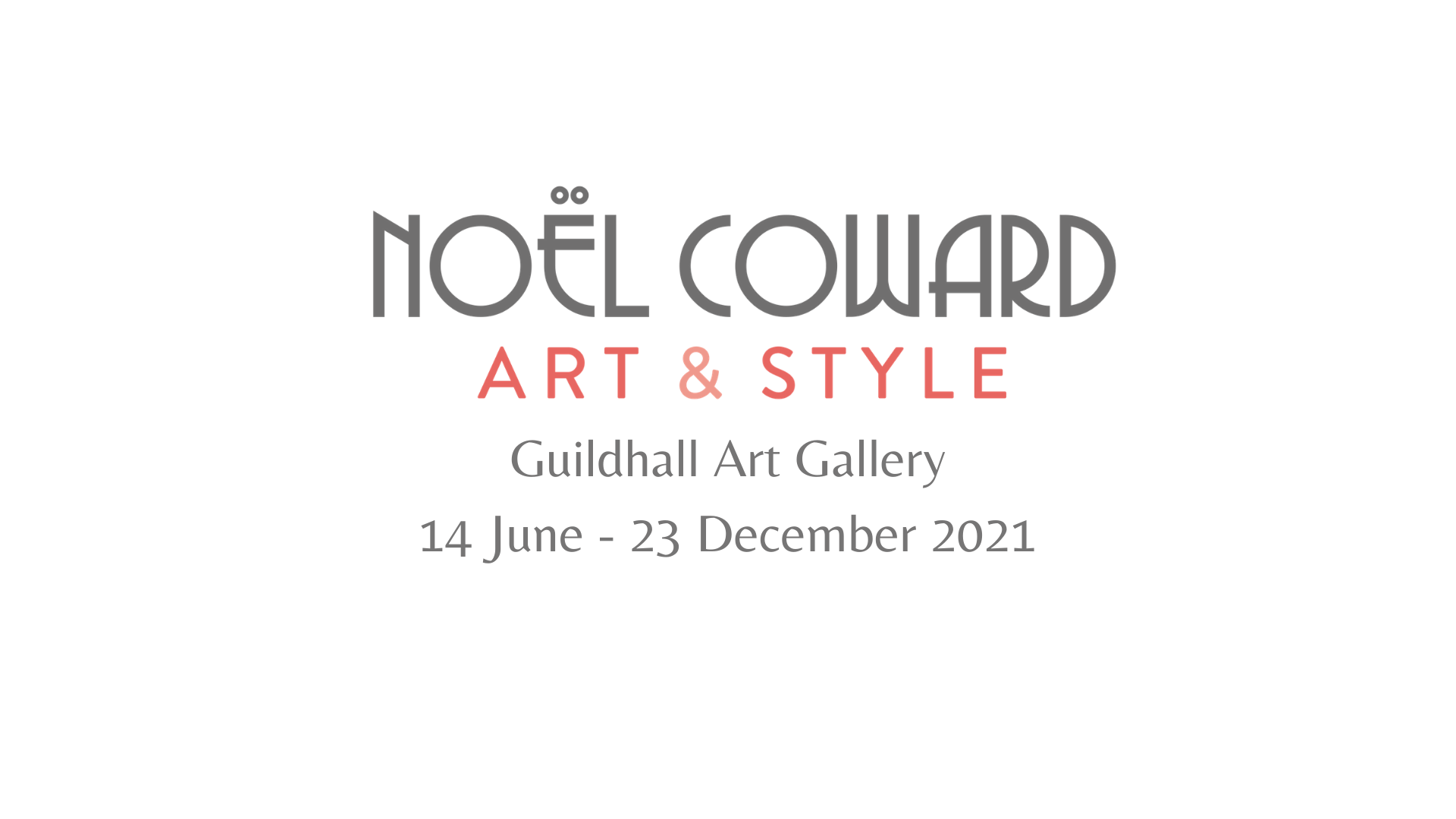 We spotted a free exhibition you might like. Noël Coward: Art & Style celebrates the dazzling visual side of Coward's life and work by taking a fresh and vibrant look at the glittering world that Coward created. Bringing together never-before-seen materials from the Coward Archive, the exhibition demonstrates vividly the enormous impact that he and his creative circle had on the fashion and culture of his time, and how his legacy and influence still resonate today.
Noël Coward: Art & Style exhibition at the Guildhall Art Gallery is open till 23 Dec 2021 (free admission but booking is required)
---
We shared an article a few weeks ago (that you all LOVED) about Street Stitching, which is an act of gentle disruption that demonstrates the pleasure and necessity of garment repair in areas you'll find fast-fashion chains to draw attention to mending. In high streets across the UK and around the world, people form lines of chairs along the centre of their high streets to sit and mend. Each Street Stitcher has a handmade chair-banner (yes, lots of these are stitched, knitted or crocheted!) with the hashtag #stitchitdontditchit and a QR code linking to free online repair demos for anyone interested.
The group focus on encouragement, rather than protest, to aim for more people to see the joy of mending your clothes. The next date of international mending is the 14th September at 12.30pm and anyone can join the line or form an event in their area. Check out the Street Stitching website for more information.
---
This week's Instagram inspiration comes in equal parts "We love this" and "EEEEE!" because Katie Kortman announced that she's going to be competing on the new season of Project Runway. Katie is known for her fabulous use of colour and print in her sewing and we cannot wait to see what she does on the show. Huge congrats to Katie! Follow Katie Kortman on Instagram @katieknortmanart.
---

Have you discovered Madeit sewing patterns yet? We've had added some lovely new designs to the shop this week so we thought we'd share more about this wonderful indie pattern company. Designed by Olu and Anna, Madeit Patterns are a UK based company specialising in sewing patterns for the modern maker. They started off designing childrenswear, focussing on what kids do in the clothes they wear and ensuring our patterns allow kids to dress accordingly. And, since 2016, they expanded their range to womenswear and teens. They are passionate about creating beautiful, desirable, easy to fit patterns, with timeless silhouettes and unique cuts that inspire and excite. Go and take a look!
---
Come and join our sewing Facebook group where we are chatting about sewing plans, new patterns and helping each other out with projects.
The post Sew Reporter – 5th September appeared first on The Foldline.