Sew Reporter – 6th of June

Happy Sunday stitchers! What are your plans this weekend? We are hoping to do a bit of sewing today – yay! We've had a very busy week adding LOADS of patterns, so we deserve a little sewing break

Spot some of the new patterns below and if you want to browse them all we recommend checking out our shop.
---

Sara from The Sara Project used the Panama Tee Dress by Aline Sewing + Design co. as a base and ended up creating this wonderful tiered mellow yellow frock!
We love the crisscross halter feature on this dress by Erica Bunker. She used Burda 6570 to create it and it looks absolutely gorgeous on her.
Janene aka Ooobop did such a great job drafting this dress herself so that the rather fabulous print could speak for itself. We highly recommend checking out her blog for more close-ups and photos of the back of this dress.
We are blown away by this fabulous Liberty silk Vikisews Edwige Blouse that is stitched to PERFECTION by the very talented Jo at Norfolk Daphne.
The Davenport dress by Friday Pattern Co. might just be the most perfect pattern for this time of year. Patricia at PatsyPoo Makes made her version in a Liberty Lawn and the result is dreamy!
This. Look. Is. Everything! It's actually a faux dress and Montoya Mayo used Burda 6968 to create the top and she drafted the skirt herself. Definitely go check out her blog for more photos and background information about this beautiful print from Ghana.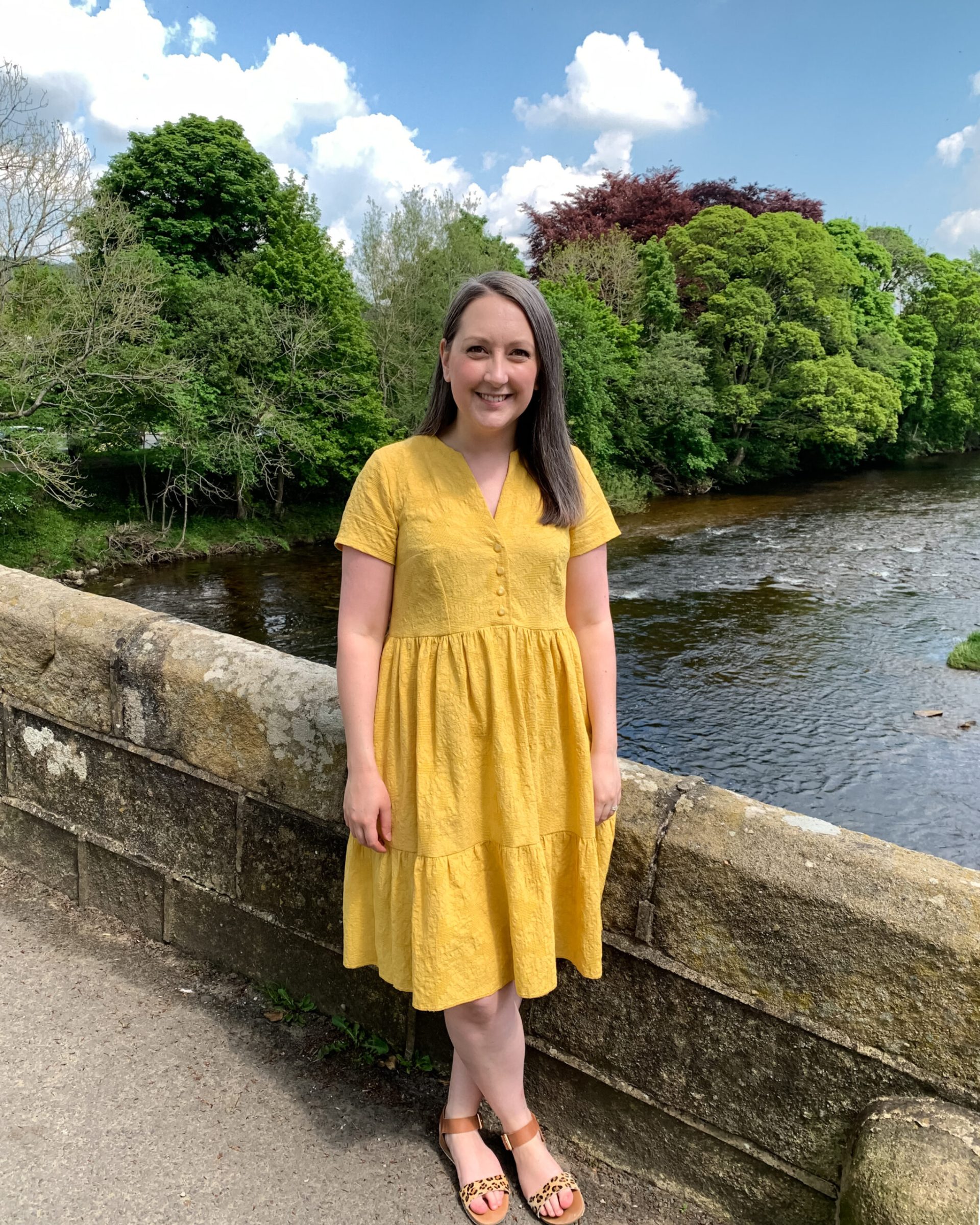 This super sunny number is stitched by Amy aka Almond Rock and she used the popular Deer & Doe Myosotis Dress pattern to sew it up.
The combination of the Ashton Top and the Winslow Culottes are a match made in Helen's Closet heaven! This outfit looks so good on Helen, we would love to give this combo a go sometime.
The second Deer & Doe Myosotis Dress in today's round-up but how could we leave this beauty out? Fiona of Diary Of A Chainstitcher made it in a really large viscose print and we're in love!
This Cambria Duster Coat is designed by Friday Pattern Company and stitched by Oh Sew Fearless. What a great wardrobe staple.
Rose @goldandsilverstitches stitched her first ever menswear garment for her best friend Simon. This McCall's 6044 shirt fits him perfectly and the matched breast pocket is seriously impressive!
---

The shop is overflowing with new patterns! This week we've added new Fibre Mood patterns, new Étoffe Malicieuse lingerie and swimsuit designs, the latest pattern by Charlotte Emma Patterns, and many more indie patterns. Browse them all in our shop!
Do you already have a specific design in mind? Or do you need some help finding the perfect pattern for your fabric? You can search all the patterns in our database using our newly updated sewing-specific search tool.

---
It was all about Movies & Music in the Sewing Bee room this week. Did you love watching this episode as much as we did? You can now watch our midweek special Sewing Bee vlog on our channel. We have found some real good patterns this week!
---
You've got less than a week to go to bag yourself a ticket (if you haven't already) and start planning the project you'll be working on during the online Sewing Weekender! We have a series of informal vlogs from makers and creators planned plus longer talks, live zoom sewing help sessions, online workshops and other online activities with special guests from the sewing community. WE CANNOT WAIT and we hope to see you next weekend!
---

Atia, Juliet, and Alice of the un:CUT Podcast take a dive into the world of blogging in the crafting community and are joined by the lovely Zoe Edwards, creator of the MeMadeMay challenge on Instagram.
---

The Snip Sew Snap challenge by Like Sew Amazing has been extended till Sunday the 13th of June. This challenge is all about putting the fun back into taking photos of our handmade wardrobe. You've got one more week to get your entrees in, so go on, start snapping away! Find all the ins and outs (including some amazing prizes) here.
---

The
Olya Shirt and Dress pattern from Paper Theory Patterns
is a relaxed, loose fitting shirt with traditional details and a classic silhouette. It is also well known for its unusual and innovative style lines and we think that's why it's such a popular pattern in the sewing community!
These pattern reviews
show how amazing it looks as a dress, as well as a top – in a wide range of fabrics.
---
Looking for a new super inspirational Instagram account to follow? We love Sandeep over at @sandeepbeep! Her makes are bright and beautiful and we love her style. She often shares the whole process of making, and especially fitting garments which we find really interesting to see. And of course, we love seeing the fabulous results like this embroidered organza Cuff Top by The Assembly Line.
---
NEW to our ever growing and humongous pattern database: Fig + Needle! This pattern company is owned and run by Ping and Sandra who strive to combine modern lines and captivating details to create elegant and charming wardrobe staples. Their patterns are geared towards the advanced beginner sewist, who is looking to try new techniques while improving her existing skills. Go on, check them out!
---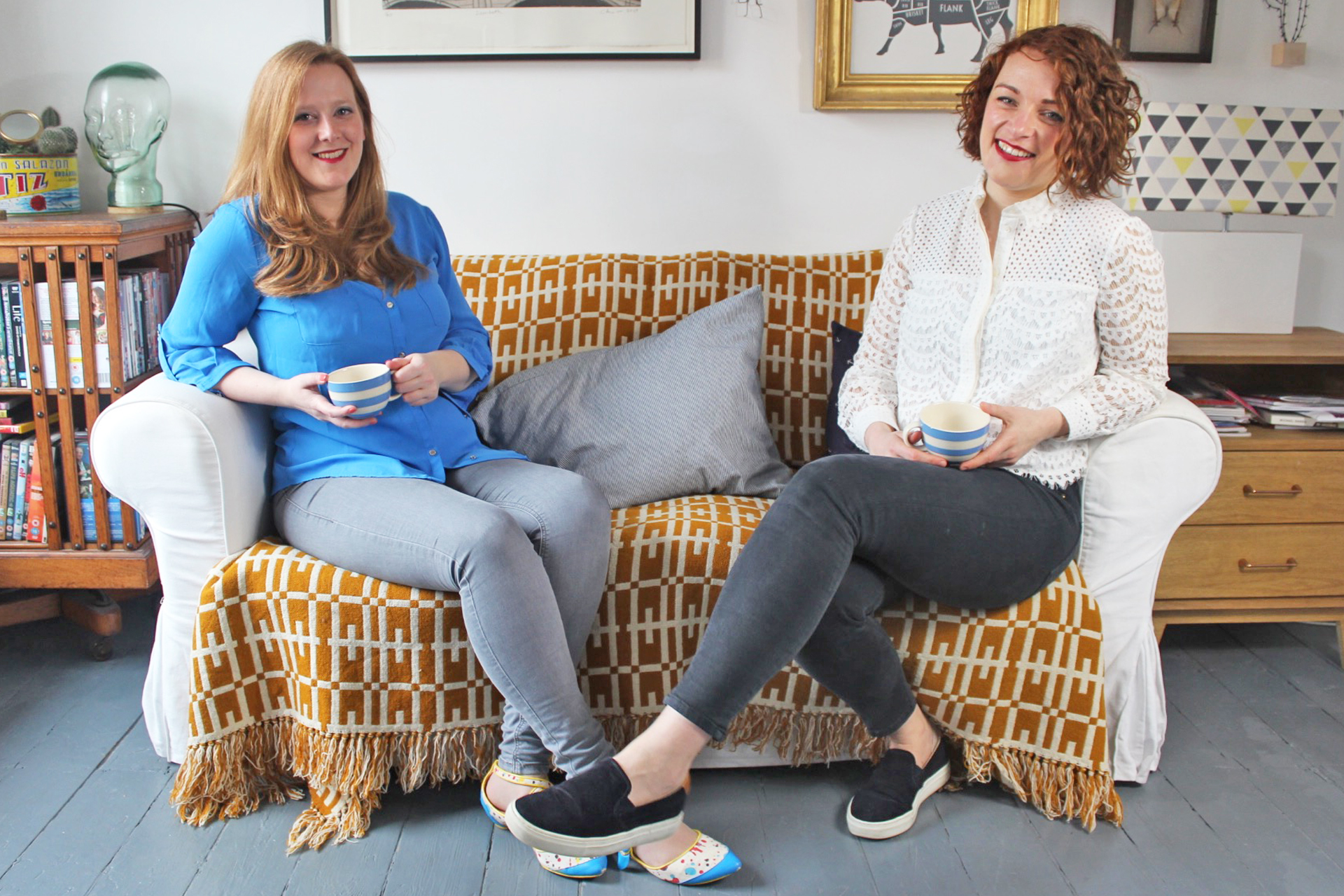 Come and join our sewing Facebook group where we are chatting about sewing plans, new patterns and helping each other out with projects.
---
The post Sew Reporter – 6th of June appeared first on The Foldline.