Spring Jackets and Blazers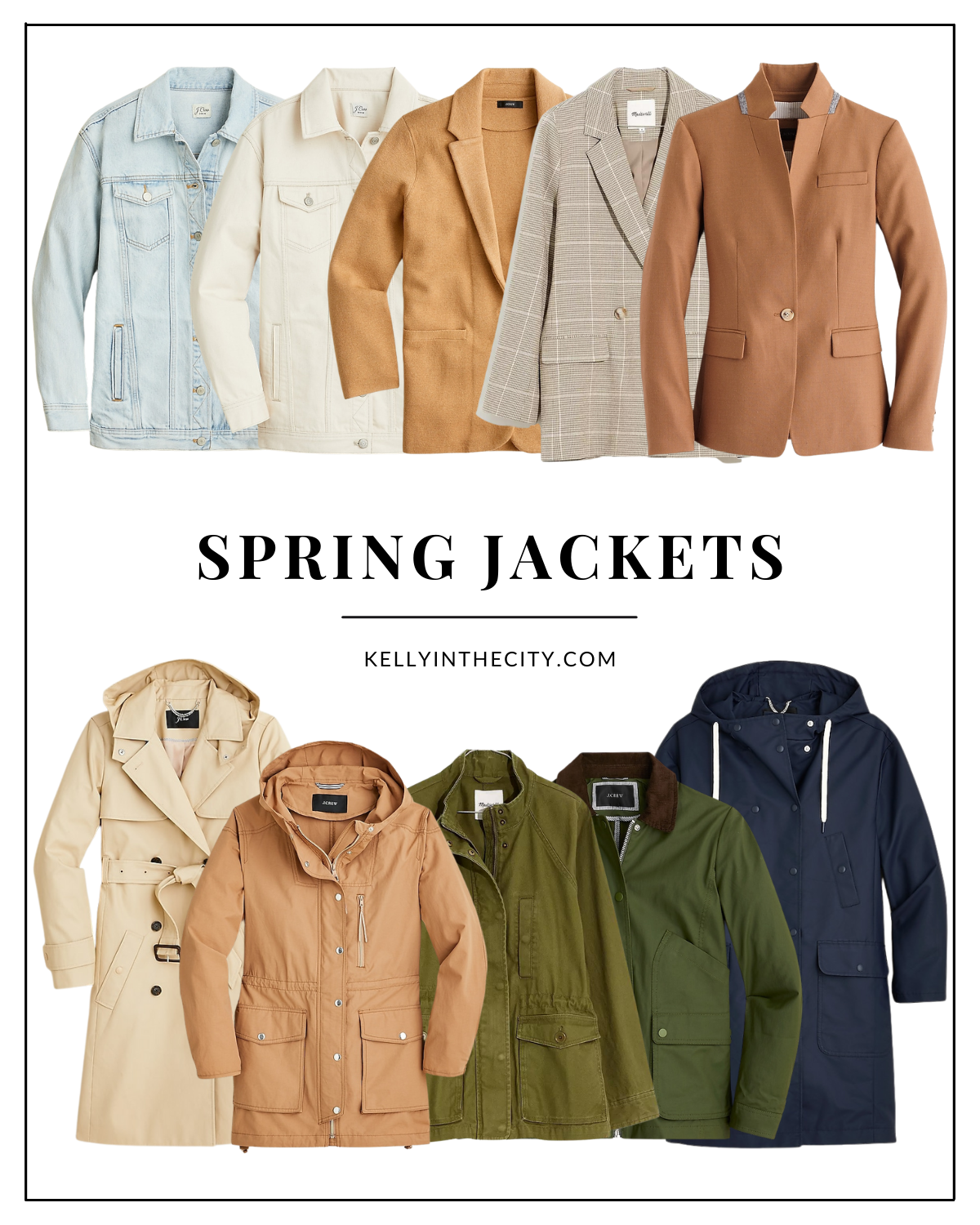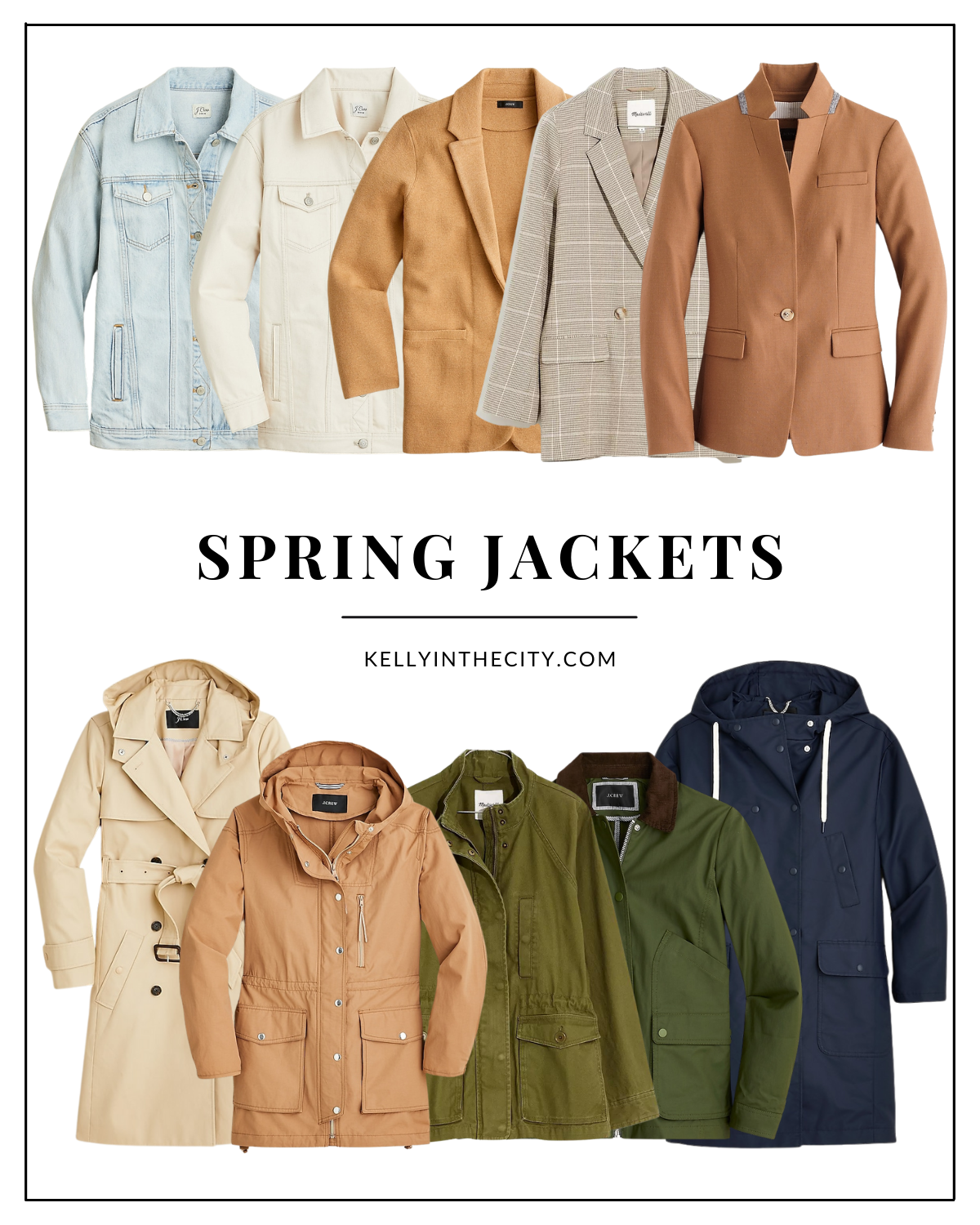 Light Wash Denim Jacket / White Denim Jacket / Sweater Blazer / Plaid Blazer / Brown Blazer / Trench Coat / Relaxed Lightweight Jacket / Utility Jacket / Corduroy Collared Jacket / Navy Double-Breasted Raincoat
As spring is approaching and the weather starts to warm up, it's only a matter of weeks before it'll be time to switch out winter parkas with lightweight jackets and blazers. Of course, Chicago is a bit of a different story, haha, but for those of you who live elsewhere, I wanted to share a few of my favorite spring jackets, blazers, and even cute raincoats.
Light Wash Denim Jacket: I shared a medium wash denim jacket earlier this week, and this light wash one is another pretty style. I love wearing denim jackets with dresses in the spring.
White Denim Jacket: White denim jackets make me immediately think of spring and summer. They are super versatile and a great basic to have in your wardrobe.
Sweater Blazer: I love a sweater blazer because it gives you the same look as a structured blazer yet provides a whole lot of extra coziness. Here are three of my favorite ways to style it.
Plaid Blazer: I adore a plaid blazer, and this style is no exception. Note it runs big, so size down for a more fitted look.
Brown Blazer: This blazer is absolutely wonderful, and this neutral color is so pretty for spring.
Trench Coat: Who doesn't love a good trench coat for spring? This one is water repellent and comes with a removable hood.
Relaxed Lightweight Jacket: Love this lightweight hooded spring jacket. It's easy to style and is water resistant, so it doubles as a rain jacket. Here's one way I would style it and another to give you some ideas.
Utility Jacket: This is the ultimate spring/summer/fall jacket. It's exceptionally lightweight yet warm and great for layering.
Corduroy Collared Jacket: I love the classic look of this green jacket. The corduroy trim at the cuffs and collar is such a pretty detail.
Navy Double-Breasted Raincoat: A good rain jacket feels like a necessity in the spring. Especially for those random spring showers, it never hurts to have one on hand. This style also comes in pistachio green and beige.
The post Spring Jackets and Blazers appeared first on Kelly in the City.