The 7 Best Resources For Repairing Fashion Responsibly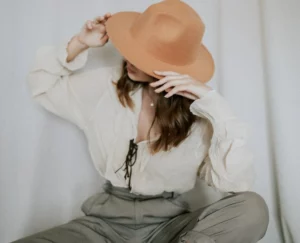 We all know the environmental model 'reduce, reuse, recycle', but there's another 'r' when it comes to eco-friendly fashion and it doesn't get enough attention—repair.
Buying new products, even if consciously sourced and produced, always requires new resources. The most conscious consumption? Not to consume at all. The realistic solution?  Taking great care of what you already own and investing in quality pieces that you can keep as long as possible—whether forever in your closet or destined for someone else's.
Maintaining the goods you've got comes with its own challenges and a bit of a learning curve. Understanding the right tools and tradespersons for your clothing and accessories can transmute visions of disrepair into the sweetest of dreams. Whether it's sweaters, handbags or leather boots you have in mind, we've got you covered with the best people in the biz to meet your closet's every need...
For Your Fabrics
Alterknit offers invisible mending for snags, holes and any other imaginable damage to your knits, wovens, and beyond. This means a meticulous re-knitting process so your moth eaten mohair will look as flawless as the day you bought it. Garments are all repaired by hand via harvesting yarn from the garment itself or accessing their extensive fiber library.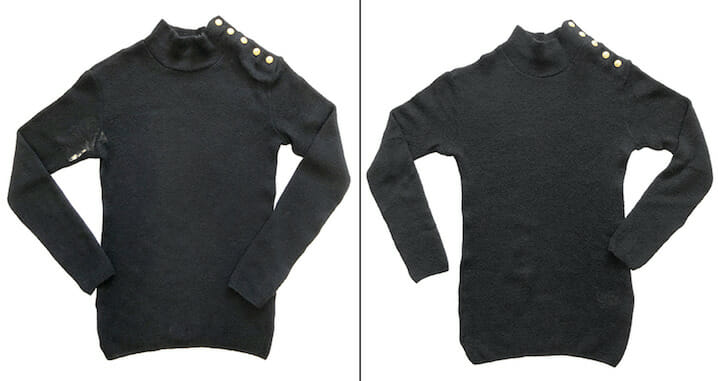 Services also include cleaning and de-pilling, which as one reviewer boasts, is "like a spa sweater retreat." They can also do the miraculous in terms of knit customizations and alterations—tapering in or shortening sweaters to better suit your shape. For suiting fabrics, techniques include French reweaving, which looks as luxe as it sounds, or inlaid fabric replacement. Their work is completely stunning and the before and after photos speak for themselves. Although New York-based, they accept international orders through a mail-in service so you can access their talented hands wherever you are in the world.
Garment preservation can save you from needing repairs in the first place. Alterknit notes that keeping your sweaters cleaned, no matter how you choose to, will make them less likely to attract moths in the first place. They also suggest holding onto the matching yarn packets that often come with your knit garments should they ever need repair. Nothing ages a sweater or knit faster than pilling.
For a DIY alternative, the Steamery fabric shaver removes those fuzzy signs of wear that inevitably pop up to keep your coziest pieces looking fresh.
The Laundress also offers an array of products and tutorials to keep clothes clean and minimize signs of wear. Their canvas seasonal preservation storage bags and boxes help to avoid fabric yellowing and keep damaging bugs away, while neatly organizing your out of season garments. Amongst their product highlights—wool & cashmere shampoo or spray, scented vinegar to add a boost to your laundry, and the le labo santal collab that surely smells like heaven.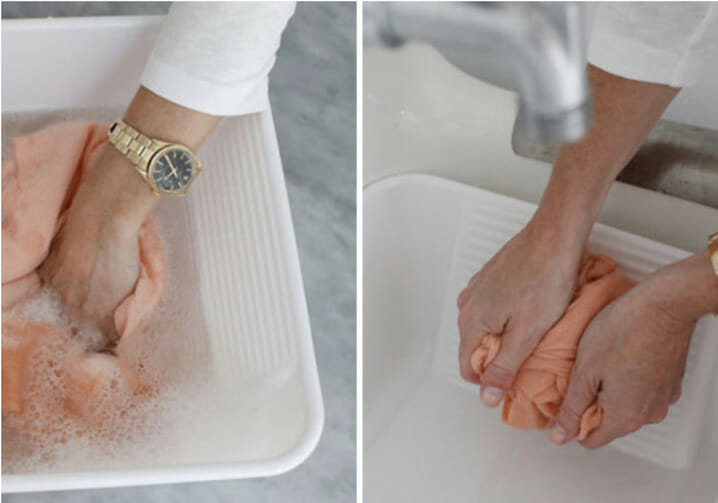 To extend the life cycle of your knitwear, skip an unnecessary wash or dry clean and opt instead for a refresh with Laundress's wool and cashmere spray and a steam. Steaming your garments will help kill bacteria and also keep moths away. If you're in the market, the space saving H2 travel garment steamer by Kexi offers an adjustable steam level for sterilization and doubles as an easy iron. It's the epitome of efficiency and beauty. Hanging clothes to dry vs a high heat cycle in the dryer also helps to extend their lifecycle and avoid fiber breakdown.
For Your Denim
NYC-based Denim Therapy offers mending for rips in the wrong places, hardware replacement, patchwork and customized denim. Their skill set includes Japanese sashiko techniques to reinforce fabrics using really beautiful, unique stitching that transforms your once ruined patch of fabric into artistic embellishments. Send in or stop by if you're local. They can get down with some very unique repairs so don't be afraid to bring them your creative concepts.
For Dye Jobs
Cara Marie Piazza Nothing ruins fabric faster than an impossible to remove stain. Lucky for us natural dyer Cara Marie Piazza, a true artist who achieves the most beautiful colors and abstract patterns in her one of a kind plant dyed textiles and has collaborated with designers Mara Hoffman, Jason Wu, and KES NYC, offers an opportunity to renew your sullied sartorial selections. Through her custom natural dye services, you select the dye technique and type of item you'd like to send in—ranging from slip dresses to denim—and she takes it from there. Whether you choose a charcoal dye bath, ice or bundle dye techniques, you can be assured your garments be in good hands and return to you a work of art.
Suay Sew Shop As a semi-custom option, Suay Sew Shop offers over-dying via mail in or drop off to their LA shop. Rotating colors each month to select from include clay, blue dusk, rose, camel and charcoal. Your solid pieces will return to you a new color or over-dyed for patterned or multicolored wares. They recommend the service for natural fibers like cotton and linen, excluding silk, wool, and synthetics that may not accept dye as easily.
For Your Accessories
The Cobblers is the go-to for your high-end shoes and handbags. From sneakers to heels, handbags to wallets, cobblers has care for your luxury goods covered. Their services include multiple levels of cleaning, repairs, and restoration and they make it easy from the start with free video consultations or simply texting a photo to receive a quote and determine the best service for your piece.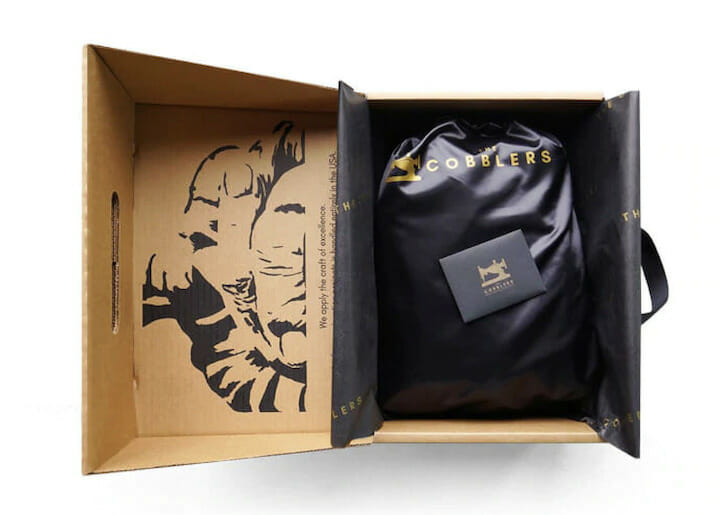 Otter Wax If you'd rather care for your leather goods at home, try Otter Wax's leather cleaning kit that enhances, maintains and protects all types of leather. The kit includes a flannel cleaning cloth, boot wax, cleanser, leather conditioner and oil along with instructions. You can also grab suede cleaner, leather protectant, and premium brushes all made in Portland from natural ingredients.
Reshoevn8r For your standout street shoes, Reshoevn8r offers a range of protective products for sneaker care & cleaning, including their sole shields to decrease signs of wear on treads without losing your grip and sole revive to remove the yellow oxidation that shows a shoe's age. They also offer cleaning consultations with a pro for customized instruction in case you need a little guidance, as we all do from time to time. Preservation and repairs are nothing but a win. Not only do you get to keep wearing your favorite pieces, but you'll save yourself time and money finding replacements while benefiting the environment in the process. They will have new life breathed in or have a fresh take and an even more beloved role in your wardrobe.
Jenny Wirt is trained as a fashion stylist in NYC, Amsterdam and LA, for brands and publications like ELLE, Glamour, Bloomingdale's and Bergdorf Goodman. An energy healer with a Master of Physical Therapy degree and Craniosacral Therapy training, she believes in empowering women through fashion to facilitate holistic healing. 
The post The 7 Best Resources For Repairing Fashion Responsibly appeared first on The Chalkboard.