The Better To See You With
Girls Who Wear Glasses: Eyewear As An Accessory
Id been feeling a little strain in my left eye for some time, so scheduled an eye exam last month. I wasnt surprised to learn that my prescription had changed, but was surprised when the doctor told me my distance vision had actually improved, so my old prescription was now too strong. Not that I need an excuse to look for some new frames.

I consider eyewear an accessory, and since I wear it daily, want to get it right.
Eyewear can be expensive, (though there are more and more lower-cost options like Warby Parker and Costco). But updating your frames periodically is one of the best ways to keep your look current and modern. Its a worthwhile style investment. Be sure the frames are a good fit for your face (width and overall size), but dont be afraid to try something a little bold.
Ever since my friend D. introduced me to SEE Eyewear, theyve been my go-to for fun, reasonably priced glasses. (No, this isnt a sponsored post; Im just a fan.) And when Im in Paris, I always make time to visit Jimmy Fairly.
I tried on several pairs at SEE. Id intended to take photos to show some comparisons, but I was on my own, the store was busy, and the lighting waschallenging for photos. There were a lot of maybes, but when I put on this pair, it was an instant YES!
The color is a spot-on match for one of my best colors in the Spring palette, Cinnamon. So as an accessory, this eyewear coordinates beautifully with the rest of my wardrobe! The nose bridge fits perfectly and comfortably, and I love the shape, which is a little retro, but not too literally so.
This is model #0530 from the Core Collection. I dont see it online but if theres a store near you, check to see if they have in stock.
I opted for Transitions lenses, as theyre so convenient for travel. These dont get super dark, so Im not completely blind when I go from outdoors to indoors.
Maquillage
This is the makeup Ive been wearing most days:
Cest tout.
And Speaking of Color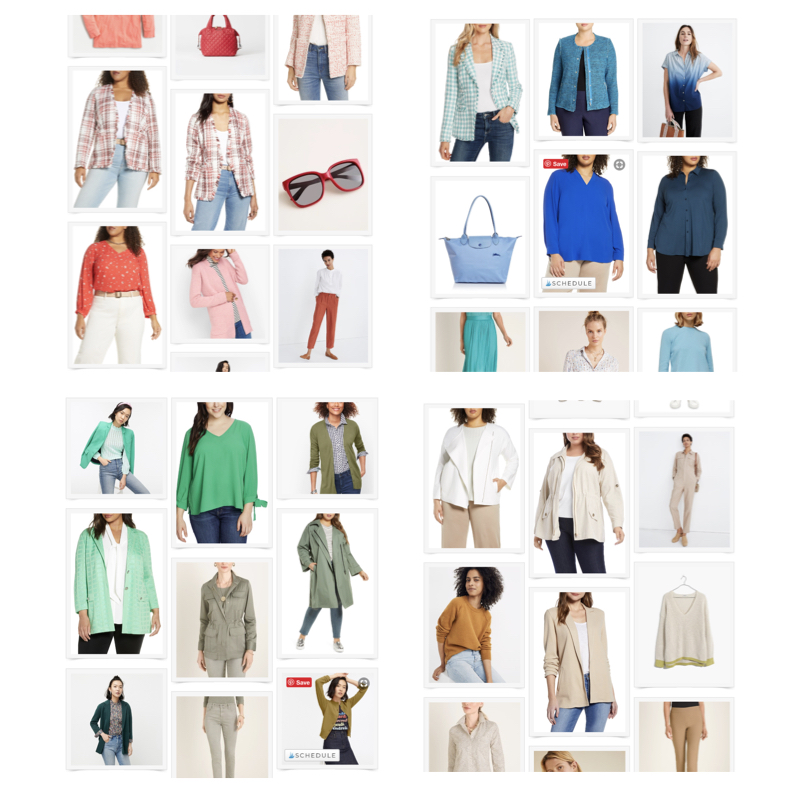 Ive (finally!) updated my SHOP page with some new-for-Spring styles. Tried something new this time, and have organized by color. Take a look, and let me know what you think.
Do you have a favorite eyewear designer or shop?