Travel In Style: Packable Outerwear
I love to travel in early Spring and late Autumn. The airfares are often better, and the crowds thinner. But the weather during those times of year can be unpredictable, often wet and sometimes quite cold. So outerwear becomes a crucial component of travel wardrobe planning.
Aside from temperatures, you should consider:
is there likely to be rain, sleet, snow, or some combination of all 3?
what kind of rain is usual at your destination(s)? Intermittent showers, heavy downpours, or constant drizzle?
will you primarily be in urban areas or out in the countryside?
do your planned activities include lots of time outdoors (e.g. walking or bike tours)?
will you be traveling by car or be primarily using public transport?
All of these factor in to choosing what will be the best packable outerwear for any given trip. For example, if youre in the city and will be ducking in and out of buildings all day, you may not need as much rain protection as you would hiking in the countryside.
The good news is that thanks to a lot of innovations in performance materials over the years, you dont need to be stuck with heavy, bulky outerwear. All of the styles Ive selected would be refined enough for city wear. And with puffer coats still popular in most cities, one of your lightest, warmest options wont be out of place.
Packable Outerwear To Keep You Warm & Dry
There are a couple of ways to go when considering travel outerwear, and both have their adherents. One way is to opt for a warm-but-lightweight coat that can be easily shed when indoors or if the weather warms up. (Emphasis on lightweightyou dont want to have to lug around a heavy piece if the weather warms up or theres no coat check.) Down and primaloft coats are good choices.
Warm
If youre not expecting to be out in heavy downpours, this lightweight down coat is water-repellent in light rain. I have other down pieces from Uniqlo that Ive been quite pleased with.
This packable 3/4 puffer coat is offered in four colors, including this Seafoam, which Im a bit smitten with. A nice mood-lifter for dreary days. Description says its water-resistant; I have on order to try and will report back. Filling is man-made, not down.
Heres another Primaloft option. This ones wind- and water-resistant, has a two-way zipper (great for biking or other activities). Offered in Regular, Petite, and Plus sizes, in 3 neutral color options.
This water-resistant packable puffer coat is well-reviewed for warmth and comfort. The velvet lining on the collar is a nice detail. In three colors and sizes XS-XXL.
This raincoat with a warm (and removable) Primaloft lining is offered in Regular, Petite, and Plus sizes, in three neutral colors.
Many of you have recommended this Girl On The Go Trench from Eddie Bauer. Its offered in Regular, Petite, Tall, and Plus sizes, and four colors.
& Dry
Another travel outerwear strategy is to layer up for warmth underneath a waterproof shell. If youll be traveling between cool and warmer destinations, this may give you more options. (Just skip some layers when the weather warms up.)
This unlined, packable rain jacket (Regular/Petite / Plus) is offered in several colors.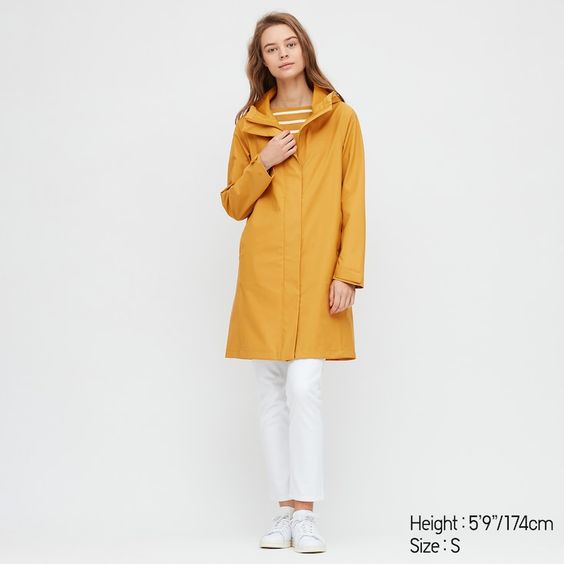 While not specifically advertised as packable, these Blocktech raincoats (and jackets) are lightweight, moisture-wicking, windproof and extremely water-resistant. Several colors offered in sizes XXS-XXL.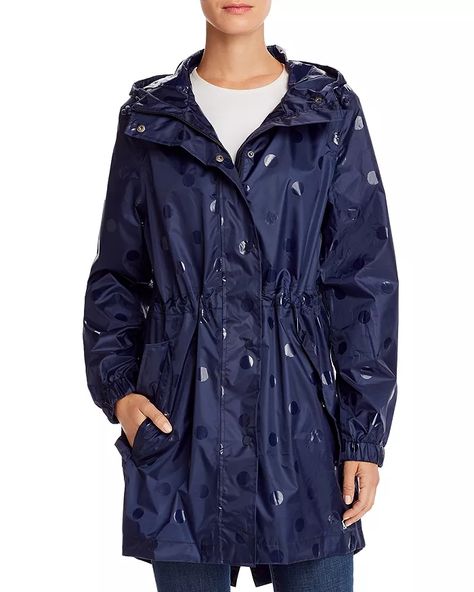 Though its also offered in several solid colors (here and here), I thought this dot textured option was a fun change-up. In sizes 2-14.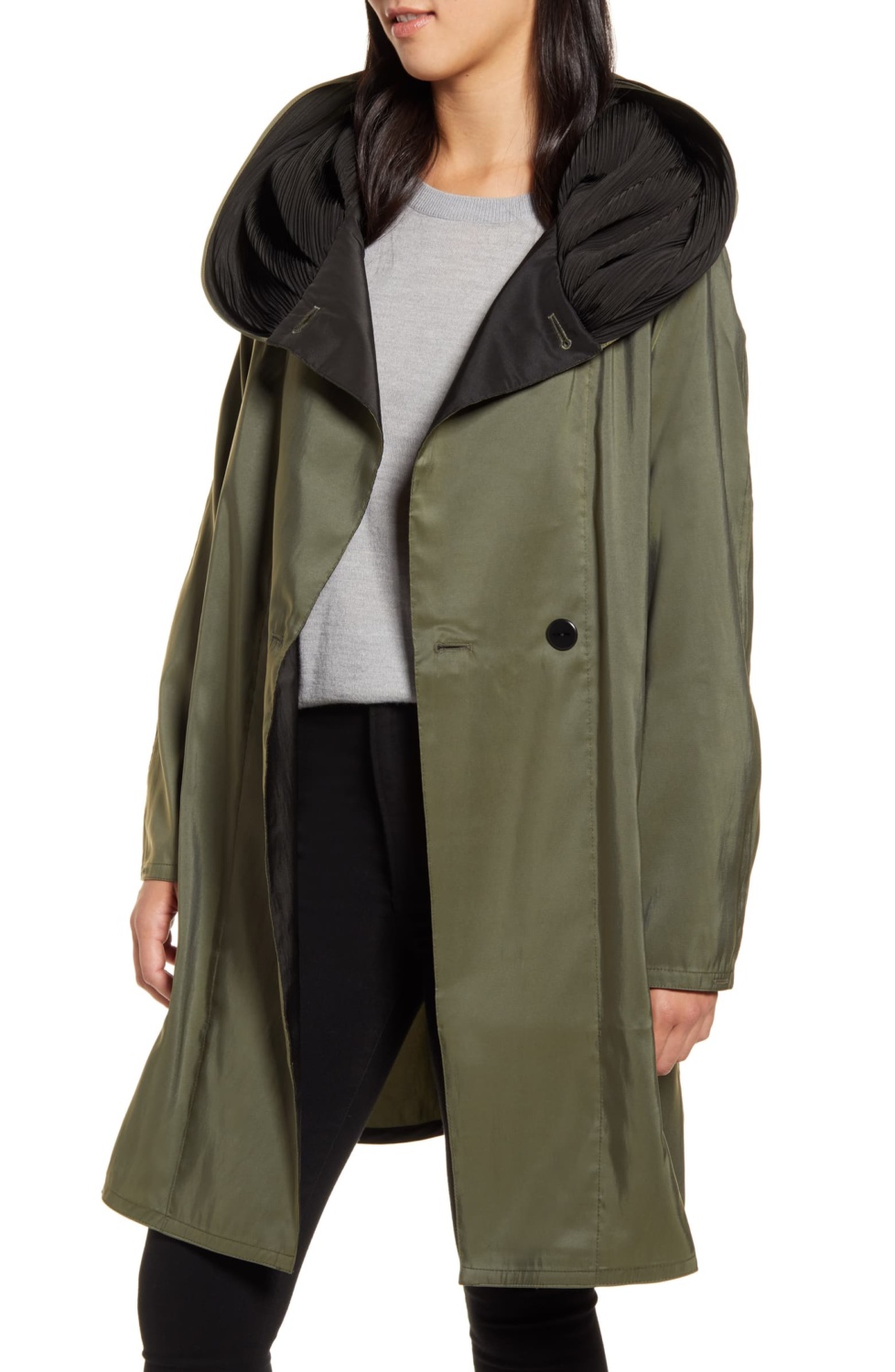 And while its a little more spendy, this Mycra Pac travel raincoat is reversible, so its like getting two coats in one. Ive traveled with an older version of this style, and can attest to its water-resistance. And that hood is nice and roomy, so will keep your head dry if you get stuck without an umbrella. These coats run quite large, so youll want to size down.
What outerwear do you most often pack?
More Packable Outerwear Options