Ukrainian Apartment Inspired By Wabi-Sabi Style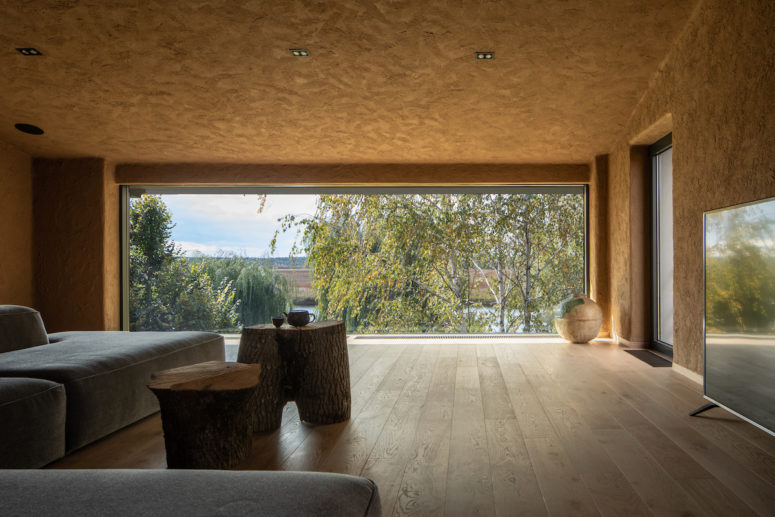 Sergey Makhno Architects have designed an apartment in Kyiv, Ukraine as a space for imperfect beauty to thrive. The Ukrainian Wabi Sabi. 5.0 apartment is designed to be a separate nest for a young couple within a bigger family compound.The architects consider Japanese wabi-sabi a way of life with peaceful joy to accept the full life circle. Things are concealed in the apartment the living room conceals a kitchen, the bedroom conceals a wardrobe, the bathroom is concealed behind glass. The walls in the living room are clay while the ceiling is made of clay and wood. Of the four walls, one wall is made up of a 6-meter window to allow a view of a landscape that cycles with life and time, blooming and dying with the passing of the seasons. The main element in the living room is an ample sofa and dining table. A dark blue steel legged table holds up a heavy wood slab with bruises healed with polymer resin. This table is lit with ceramic storm clouds dangling above, designed by Sergey Makhno. The coffee tables are fashioned from old willow stumps. The ash wood floor is warmed with the familys grandmothers...
The post Ukrainian Apartment Inspired By Wabi-Sabi Style appeared first on DigsDigs.