Walk in Style Cool Sneaker Trends for Spring
Getting dressed for summer means combining style and comfort. These cool K-Swiss sneakers are a perfect pick.
My life is simpler these days. There aren't too many events on my calendar right now. I'm homeschooling and working from home and trying to explore our new home. I don't need a lot of fancy clothes right now, but I can walk in style with the cool new sneaker trends for spring. I'm wearing the Verstad from K-Swiss. 
Related: My favorite quarantine outfit for summer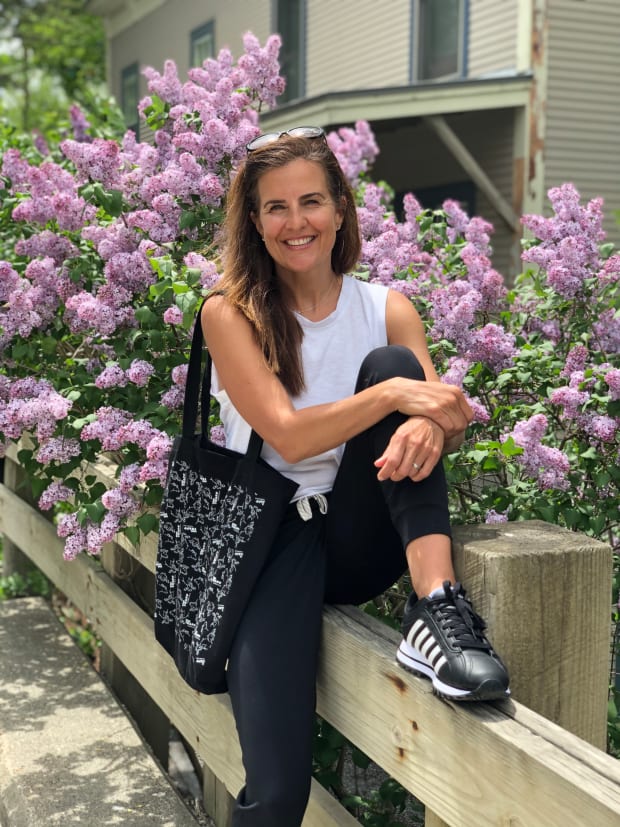 Walk in Style Cool Sneaker Trends for Spring
My daughter took these photos in Warren Vermont --we thought the lilacs looked stunning and made the most of the setting. I've been trying to keep the COVID pounds off by doing extra walking. That means I wear sneakers most days. 
Right now I'm wearing a "new" pair from K-Swiss. The company was founded in 1966, when two Swiss brothers moved to California to create a footwear brand focused on tennis. As avid skiers and tennis players, the brothers took inspiration from leather ski boots to create a court shoe that supported the aggressive side-to-side movement of tennis.
This pair is a revival of a pair from the 90's--I'm pretty sure I had them the first time around too. The design is classic and the sneaker can work into any mom's wardrobe.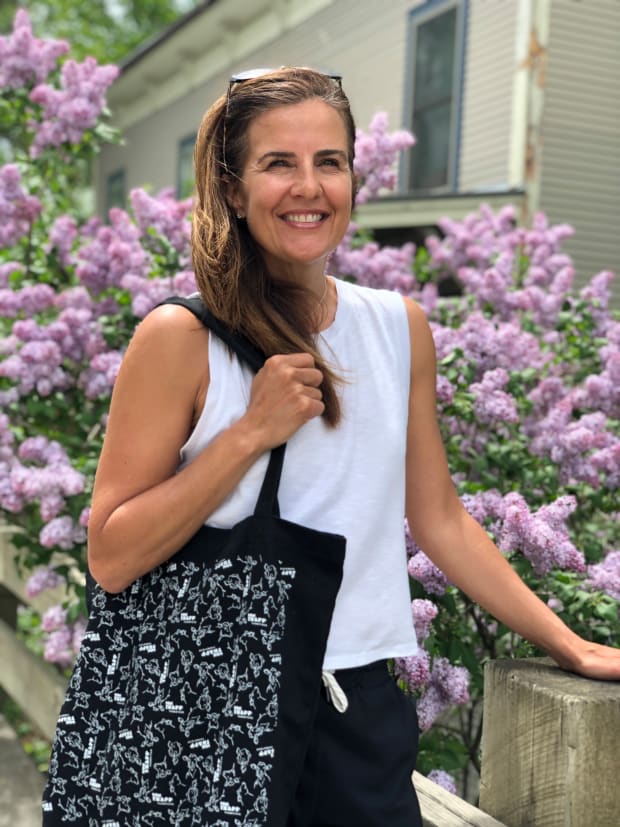 My Tote Bag
I've been shucking my city backpack in favor of a lightweight tote that's available for my trips to all the local farms up here in Vermont. I picked it up from the Von Trapp Farmstead where we get some delicious local meat. This cute tote was part of my Mother's Day bundle I picked up. It's another way where I can support local agriculture and regenerative farming in the Mad River Valley. 
My Cool K-Swiss Sneakers
I'm wearing the K-Swiss Women's Verstad 2000 S Sneaker. Introduced in 1966, the K-Swiss Classic was the first all-leather tennis shoe. Fifty years later they are still right on trend. This retro-inspired jogger is celebrating 20 years. This everyday walking shoe combines the looks of a vintage running shoe and the timeless court shoe. I love the outsoles with proven elements of K-Swiss' tennis designs, the signature stripe accents.
Get the K-Swiss Women's Verstad 2000 S Sneaker on Amazon here.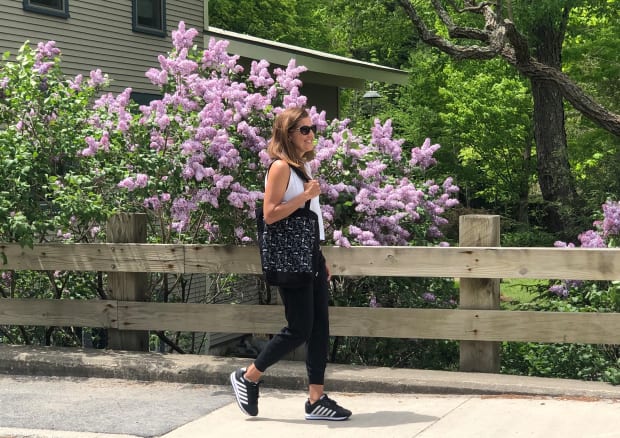 Styling Your Sneakers
My favorite look right now is wearing joggers and a tank top. These joggers are from Vuori and I adore them (they come in 8 colors), check out my post on them here.  Until I have to get off of Zoom and start setting up meetings in person, this will be my uniform. I hope you'll join me feeling fashionable and comfortable.
MORE FASHION FUN FOR MOMS
PIN IT!
Use Pinterest to save your favorite fashion posts. Be sure to follow our Mom Fashion Pinterest board here.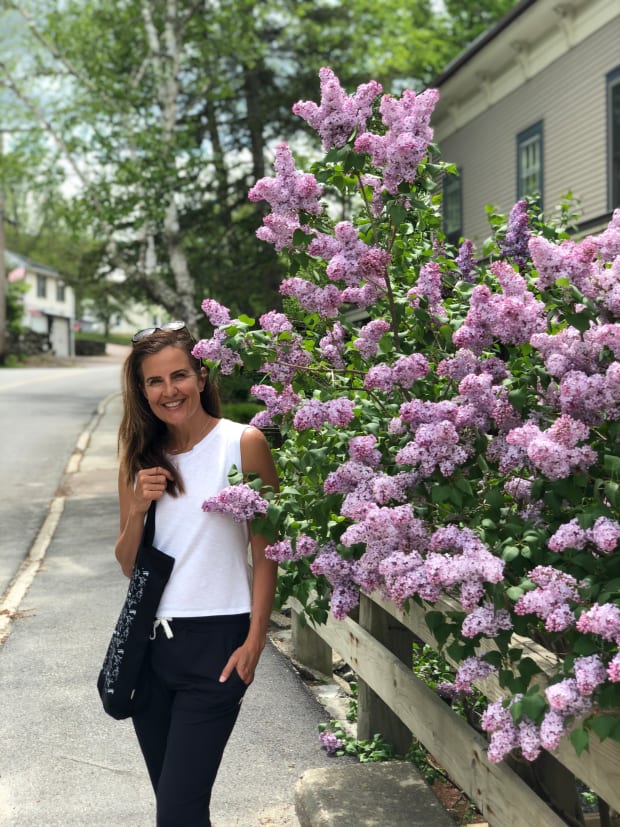 Momtrends was not paid for this