What's Up, Weekend? | Coffee Talk With Suzy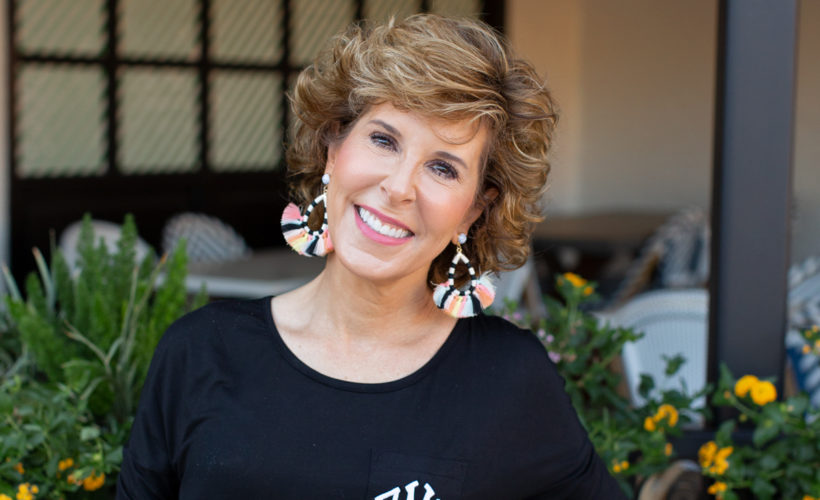 From time to time, I open up and really share my heart with you. I wish I could sit down and have coffee with each one of you, and we could have a good long chat in person. This is the next best thing! So, in the spirit of those old SNL "Coffee Talk" skits with Mike Myers as Linda Richman, let's have cawfee, and let's tawk! Here's what's on my heart this month.
How is it going? I don't know about you, but I struggled this week to keep my spirits up without an end date in sight for this whole situation! I've done pretty well up to this point, but this week I just felt really discouraged and, well, sad

. I feel devastated for those who have gotten the virus, or who've lost jobs. And I keep thinking about all of the health heroes who are on the front lines in the hospitals. I know I'm not the only one who is so full of gratitude for them.
It feels selfish to feel sorry for myself for even one second!
We are in a strange, utterly unprecedented season of life. There is no road map and no one who has gone before us that we can learn from and emulate! There is so much uncertainty, doubt, anxiety, and heartbreak…and it's tough. I've struggled with knowing what to post about these past few weeks—not only here but on social media too. Here on Empty Nest Blessed, I've tried to be thoughtful, post from my heart, and share things that I pray have been meaningful to you. On social media, I've been sharing encouragement, as well as #adressaday. Hopefully, the fun of that has provided a little escape for a few people.
Still, somehow I wake up every morning anxious that I'm going to offend someone or, in some way, be insensitive to those who are suffering. It's such a tender time! It seems like the "snow day" mentality has passed, and people are getting a little testy! I'm trying not to dwell on the anxious thoughts, and instead, take them before the Lord and leave them at the foot of his capable throne.
When I look back at this time, I want to know that I trusted in Him, not in myself or in what others think. This time will eventually come to an end. It's temporary. But the faithfulness and love of the Lord are permanent. His mercies never come to an end, and his steadfast love never ceases (Lamentations 3:22-23). I'm so grateful for that, and I'm clinging to it.
I keep thinking about how, even though businesses are closed, places of worship are closed, and we are in a state of economic turmoil, remarkable things are coming out of this crisis.
Neighbors are reaching out to one another
Family dinner time is back.

Those who were intimidated by technology are now embracing it as a lifeline to stay close to loved ones.
Corporations are learning that workers can effectively work remotely, perhaps forever changing our view of the traditional office.
We're all slowing down and appreciating what really matters.
We're taking a fresh, evaluative look at our money and material possessions.
I've been praying for you all, and I hope you're staying safe and well. I'd love to know how you're doing, so please leave me a comment and let me know, okay?
Thanks for letting me share my heart with you! As I continue posting, both here and on social media, please know that I'm doing my best to be thoughtful, kind, and sensitive. We're all in this together.

A Few Key Updates
Restock Alert! If you were one of the people who wanted a phone sanitizer and wasn't able to get one before they sold out, know that several models are back in stock on Amazon! Click HERE for details.
If the skin on your hands is about to fall off because of all the washing, you might want to consider switching to this organic oil-based soap that has made all the difference for me! My favorite scents are Almond and Peppermint!
I hope you've been enjoying the links I've shared for virtual Disney rides, National Park tours, the bald eagle, zoo, and beach cams, etc. (If you don't know what I'm talking about, check out THIS post or THIS post!)
One other fun thing I've been doing this week is to follow Oklahoma City's National Cowboy Museum on Twitter!
It's hysterical! Apparently, while the museum is closed during the pandemic, its head of security, Tim Tiller, has been running its social media accounts. A (self-professed) Twitter newbie, he provides virtual tours of the exhibits, punctuated by what my kids call "Dad jokes."

#ADressADay
I love wearing dresses in the summer, and I've loved sharing dresses and style tips with my Instagram followers these past two weeks! I thought I'd share this week's dresses here, and even a few extras that didn't make my Instagram feed!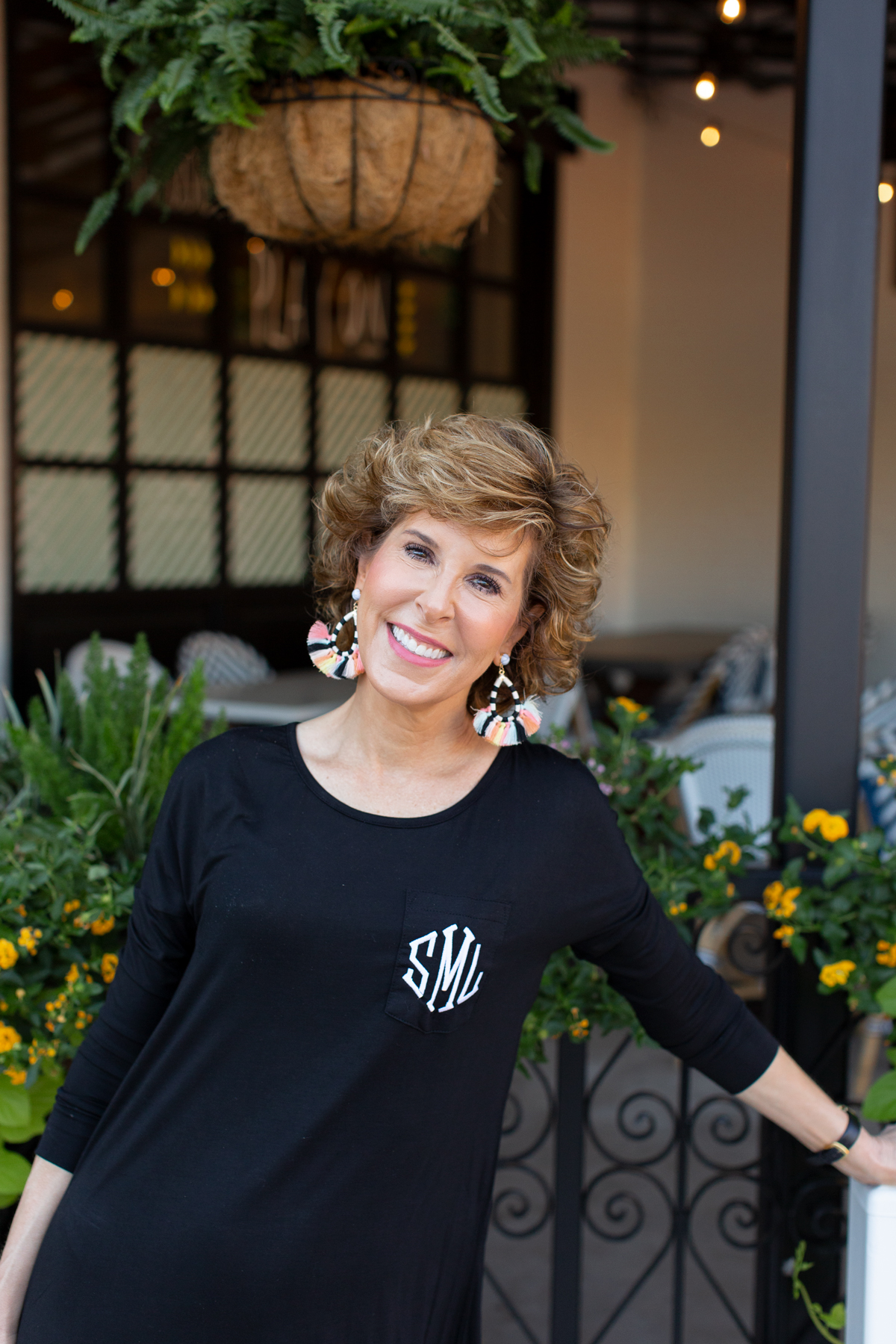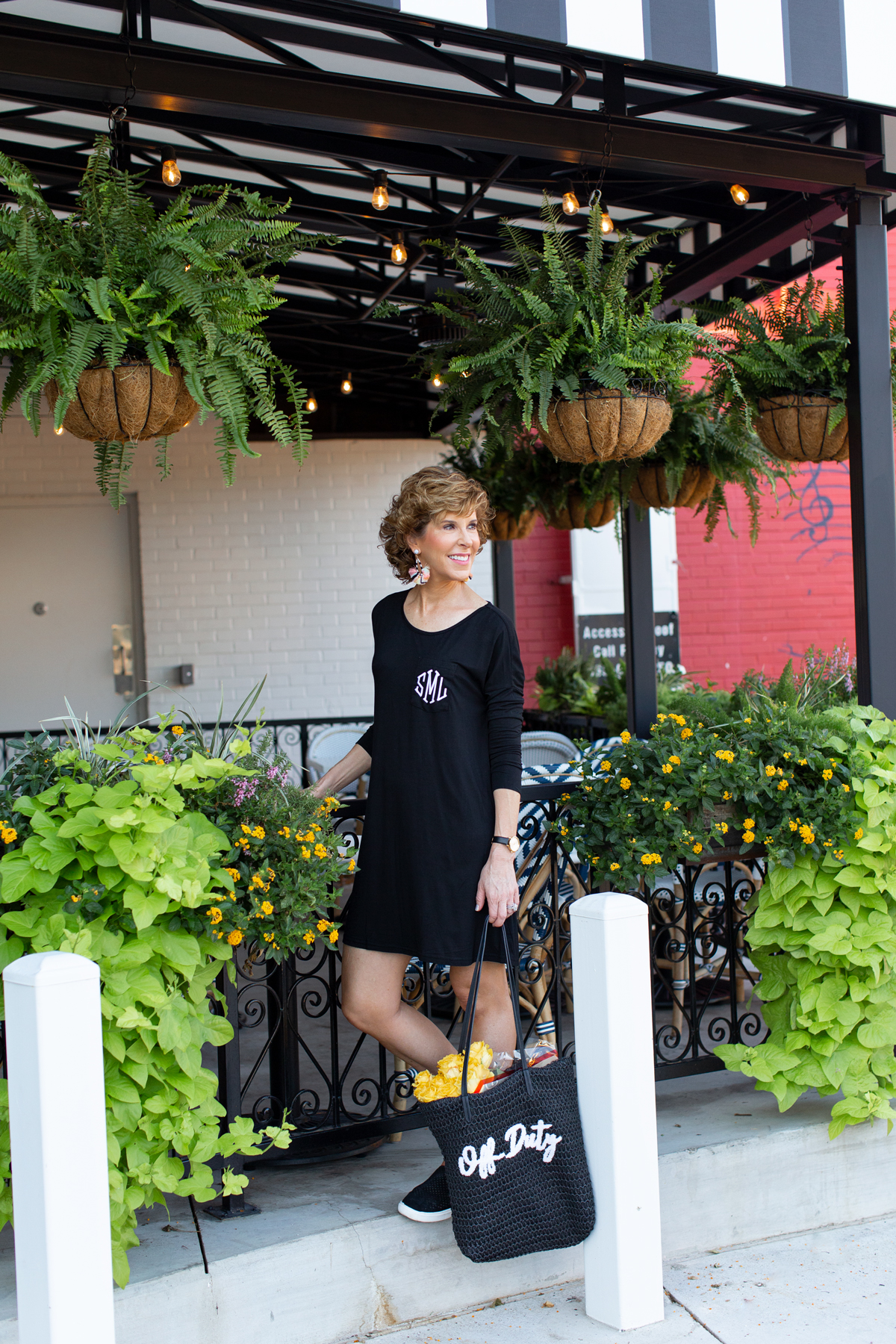 Black Swing Dress ($15!) | Black Slip On Tennies or less expensive version HERE | Colorful Statement Earrings | "Off Duty" Bag (sold out) similar HERE

This swing dress was a gift from a brand. I've worn it with bare legs like this but also paired with leggings last fall! It has dolman sleeves, and it's a lightweight 95% rayon & 5% spandex, so it's machine washable
. It fits TTS and is meant to be loose and flowy! Monogramming is optional and free.
Tee Shirt Swing Dress ($15 and comes in 18 colors/prints!) | Red Cardigan | Red Ballet Flats (30% off) | Navy Wedges (similar) | Raffia Earrings

This comfortable dress has got to be one of my very favorites! It's a lightweight rayon with 5% spandex, so it skims over your curves beautifully! It comes in 18 colors and prints, and unbelievably, it's right around $15!!!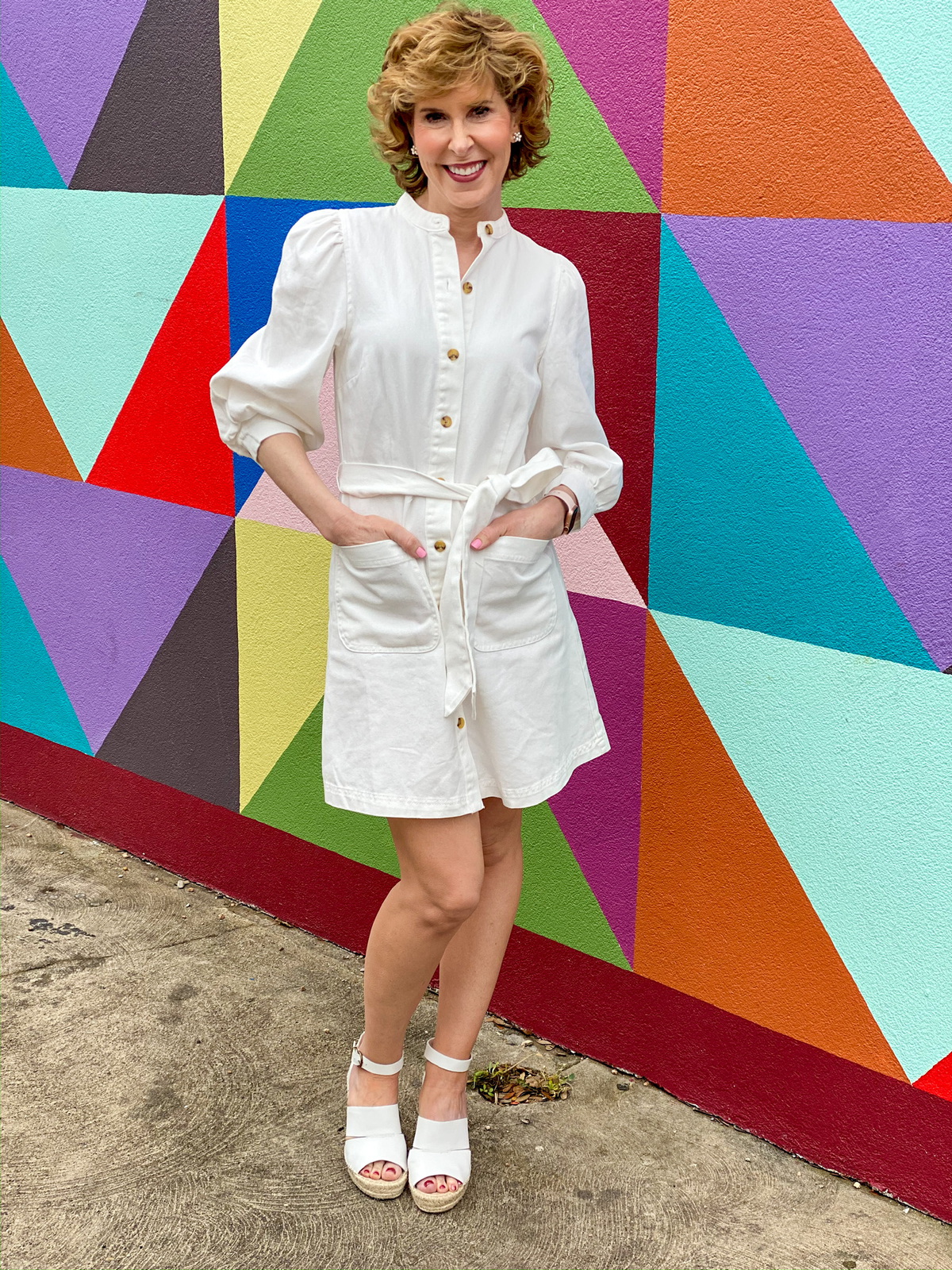 White Denim ¾-Puff Sleeve Shirt Dress | White Wedges (similar) | Pearl Cluster Earrings

So many dresses feature puff sleeves this season, and this one is so cute! It's such good quality for the price! I paired it with these pearl cluster earrings, which make a stronger style statement than little pearl studs.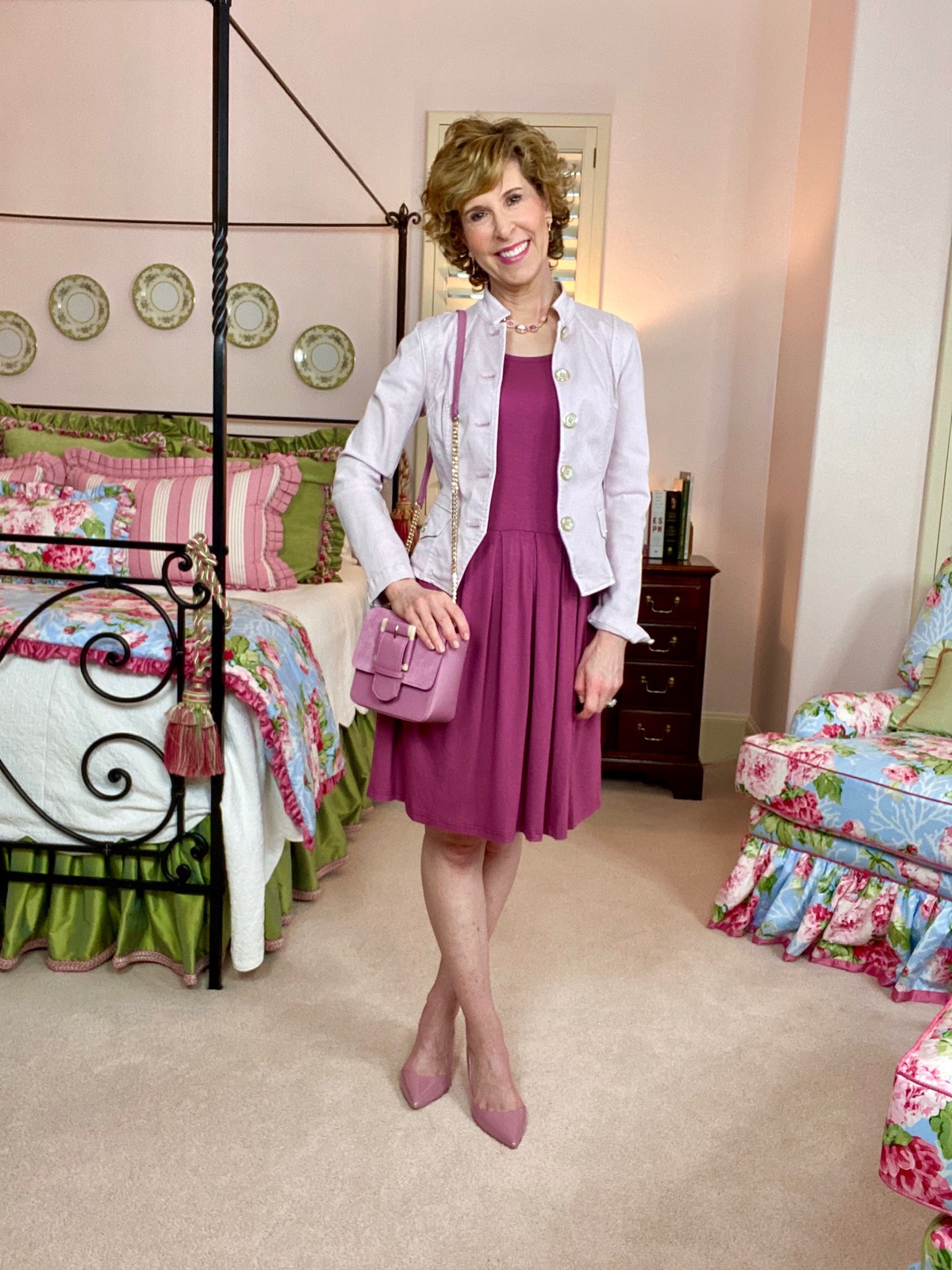 Short-Sleeve Pleated Swing Dress (comes in 21 colors/prints) | Pink Fitted Denim Jacket | Pink Leather D'Orsay Pumps | Pink Convertible Handbag | Mixed Stone Necklace | Rose Quartz Drop Earrings

I adore the purply/pink color of this easy and inexpensive knit dress. It comes in 21 colors and patterns and ranges from $15.99-22.99, depending on which you choose! The pink D'Orsay pumps were such a sweet addition to the look, but on my Instastory, I also styled this dress with tennis, flip flops, and wedges! It's so versatile!
Knit Maxi Dress | White Jeans Jacket | Black Espadrille Wedges (similar) | White Envelope Clutch | Straw Clutch with Black Pom Poms | Black & White Polka Dot Scarf | Pearl Cluster Earrings | Raffia Earrings

This Knit Maxi Dress was this week's best-seller! It IS a fabulous dress with a flattering fit on women of any age, stage, or size! It's 25% off + free shipping/returns right now, so it's a great deal too! In two of the looks I shared, I paired it with this classic white denim jeans jacket. If you don't have one of these in your closet, you might want to consider it. It's a wardrobe staple, for sure, and this one is a good deal!
Sleeveless Tiered Maxi | Yellow/Orange Denim ¾-Sleeve Crop Jacket | Beaded Straw Handbag | Low-Heeled Sandals

This tiered maxi dress is so pretty! It also comes in white, pink, yellow, and coral stripe! The low-heeled sandals I'm wearing are inexpensive, comfortable, and easy to walk in!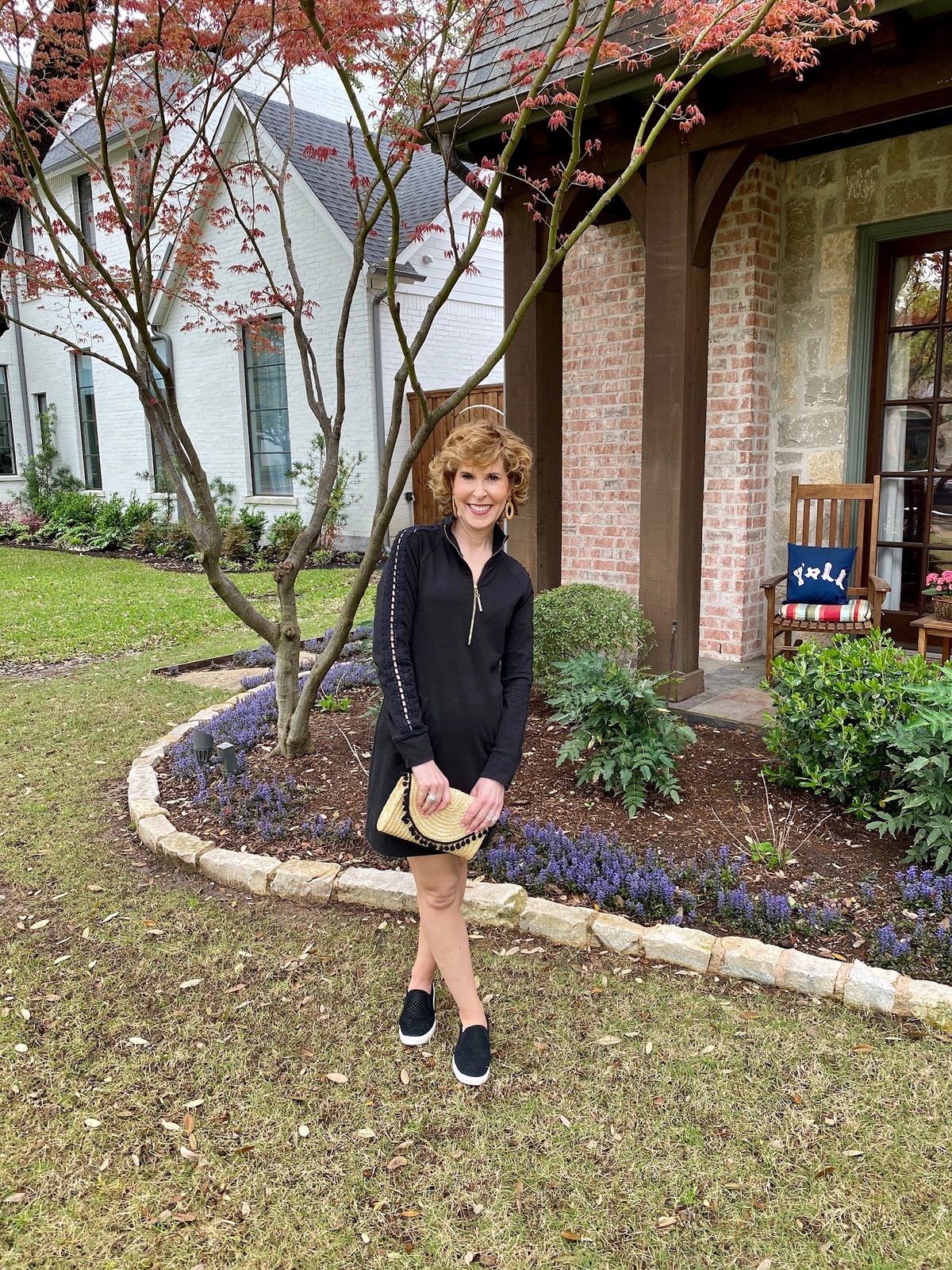 Popover Tunic Dress | Black Slip On Tennies | Gold Disk Raffia Earrings | Straw Clutch with Black Pom Poms

This popover dress has the prettiest crocheted inserts on the sleeves!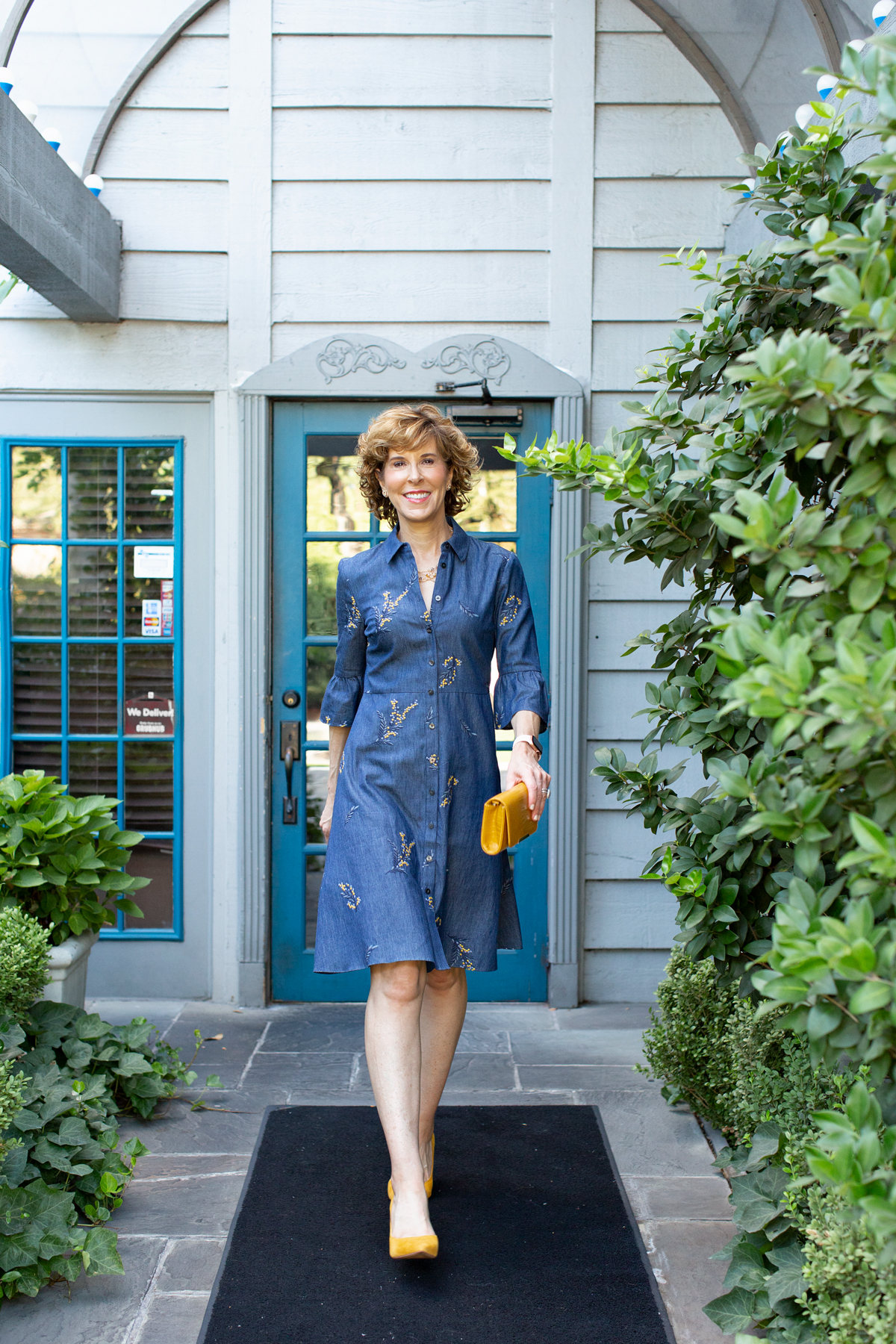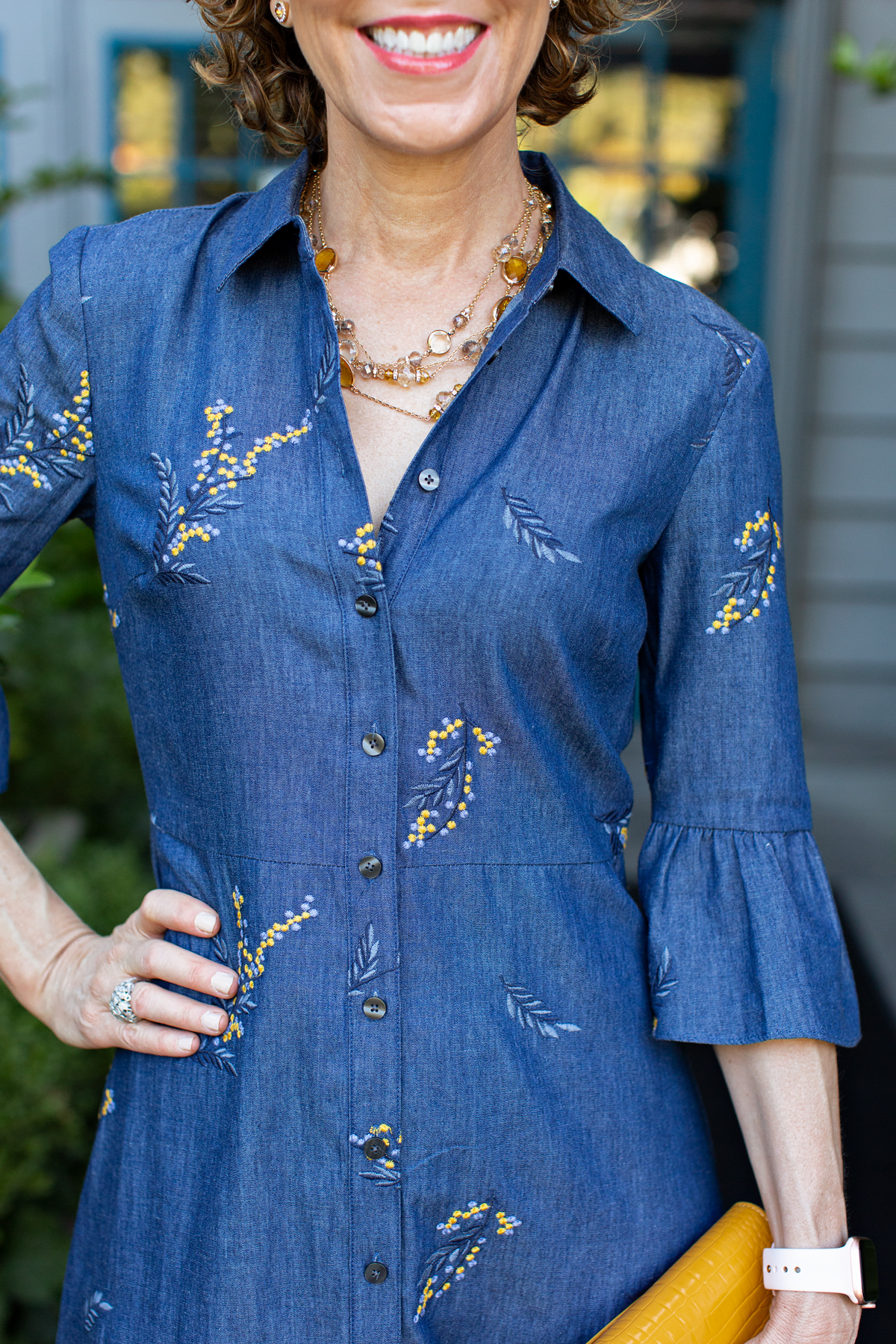 Embroidered Chambray Shirtdress | Yellow Pumps | Yellow Clutch (similar)

I love the juxtaposition between the normally-considered-casual chambray and the beautiful embroidery of this dress. At its most basic level, it's a fit & flare shirt dress, but the embroidered flowers elevate it and make it unique! It would be perfect for a summer wedding!
Best Weekend Sales
With most actual stores closed for the duration of the quarantine, brands are doing what they can to offer good deals and make shopping online easy and convenient, and especially safe. They're also trying to keep their customers loyal by offering tons of amazing discounts!

Thank you for shopping with my links! It means so much to me! Blogs like mine are small businesses, and visiting EmptyNestBlessed.com and shopping with the links I share supports my small business. I'm so grateful to you all for supporting Empty Nest Blessed and sharing it with your friends.

ANN TAYLOR | 40-60% off entire purchase with code HELLOSPRING.
ANTHROPOLOGIE | 50% off sale items + free shipping/returns over $50.
BARRINGTON GIFTS | 20% off SITEWIDE with code TOGETHER.
BODEN | 15% off SITEWIDE (exclusions apply) + up to 70% off clearance + free shipping/returns.
The Live Well, Love Lots, Laugh More tee I own and wore in this Instagram photo is only $26.60 right now!
CHICO'S | Up to 40% off full-price styles (exclusions apply) with code 72240.
GAP | Up to 60% off SITEWIDE + an extra 20% with code ADDIT
J.CREW | 60% off sale styles + 40% off warm-weather picks with code SHOPNOW.
J.CREW FACTORY |  70% off "Spring Picks" 
KATE SPADE | 40% off SITEWIDE with code FORYOU. Free shipping/returns.
LILLY PULITZER | 30% off SELECTED ITEMS with code LILLYFAM. This from the brand that typically only offers sales twice a year! This is unprecedented!!! Ends Friday, 3/27, at midnight.
LOFT | Huge loungewear sale! $30 sweatshirts & sweatpants; 60% off full-price sweaters & sweatshirts; $35 off full-priced jeans+ free shipping/returns. Hooray for brands with styles for petite, regular, and plus!
MARK & GRAHAM | 25% off SITEWIDE + free shipping with code THANKYOU.
NORDSTROM | WOW!!!!  Up to 40% off SITEWIDE (exclusions apply) + free shipping/returns. Also, Nordstrom is offering 5 points per dollar for members and 10 points per dollar for cardmembers until March 29!  You'll find great deals on things like:
NORDSTROM RACK | Giant MADEWELL sale this weekend! For the very best deals, check out their end-of-season deals that are already up to 70% off.
NYDJ | 25% off SITEWIDE + 10% of proceeds donated to the United Way to support U.S. COVID-19 relief efforts. Free shipping/returns.
SAM EDELMAN | 50% off select styles+ free shipping on one of my favorite footwear brands for feet over 50!
SOMA | Need some new loungewear? 30% off SITEWIDE with code 76845 + 50% OFF bras.
TALBOTS |  40% off SITEWIDE + free shipping. I've got my eye on this classic pink linen blazer!
TORY BURCH | 25% off up to $500 & 30% off $500+ with code SPRING. Free shipping/returns.
TUCKERNUCK | 20% off SITEWIDE with code TNUCK20. I just bought this adorable raffia taco clutch that I've had my eyes on for weeks now!
VINEYARD VINES | 30% off SITEWIDE + 50% off SALE STYLES
WHBM | 40% off full-priced dresses, accessories & shoes. 50% off sale styles.
Enjoy your family this weekend! Get outside if you can, and make a list of all you have to be thankful for, okay?
Big (virtual) hugs from me!
Blessings,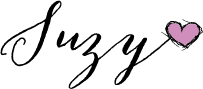 The post What's Up, Weekend? | Coffee Talk With Suzy appeared first on Empty Nest Blessed.