Where To Go Op Shopping Down South And Score A Vintage Bargain
The South-West of WA is a gold mine of a region in so many ways—beautiful beaches, sensational surf, world-class wines, and excellent eateries that hold their own with the world's best. But it's also home to some great second-hand and vintage stores if you know where to look. 
Trust us, the shelves of country op-shops have more gems begging to be discovered than their picked-over inner-city counterparts. Next time you head down south make sure you make time to stop at these awesome op shops and vintage stores to find some unique treasures. 
Busselton
Busso is becoming a bit of a vintage mecca so it's definitely worth pulling off the Busselton Bypass to check out the cluster of second-hand shops dotted around town. Within a stone's throw of each other, in the main shopping precinct around Queen Street, you've got a Red Cross, Adra's op-shop and upcycled furniture store The Shabby Duck. There's also a large Vinnies, Salvation Army, St Mary's Op-Shop, as well as several great vintage stalls at the Sunday Foreshore Markets, plus, our stand-out vintage store picks below. 
Marlee Moon Upcycled And Vintage
The work is already done for you here, with a carefully curated selection of furniture, collectibles and "funky junk", so you won't have to search hard or dig through racks of stuff to find gold. The store also features locally made upcycled furniture and restored vintage pieces that are ready to go straight into your home. 
Busselton New And Secondhand Warehouse
This warehouse is located right next door to Marlee Moon but is at the opposite end of the vintage spectrum. A giant warehouse packed with furniture, decor, artwork and homewares, it's an Aladdin's cave of second-hand finds, going for bargain-basement prices. 
Haymar Antiques And Collectibles 
With more than 40 years' experience in dealing antiques and curios, this family-run business is an institution. This is the place to come if you're in the market for a new heirloom, think fine china, estate jewellery, antique furniture, and Victorian-era art.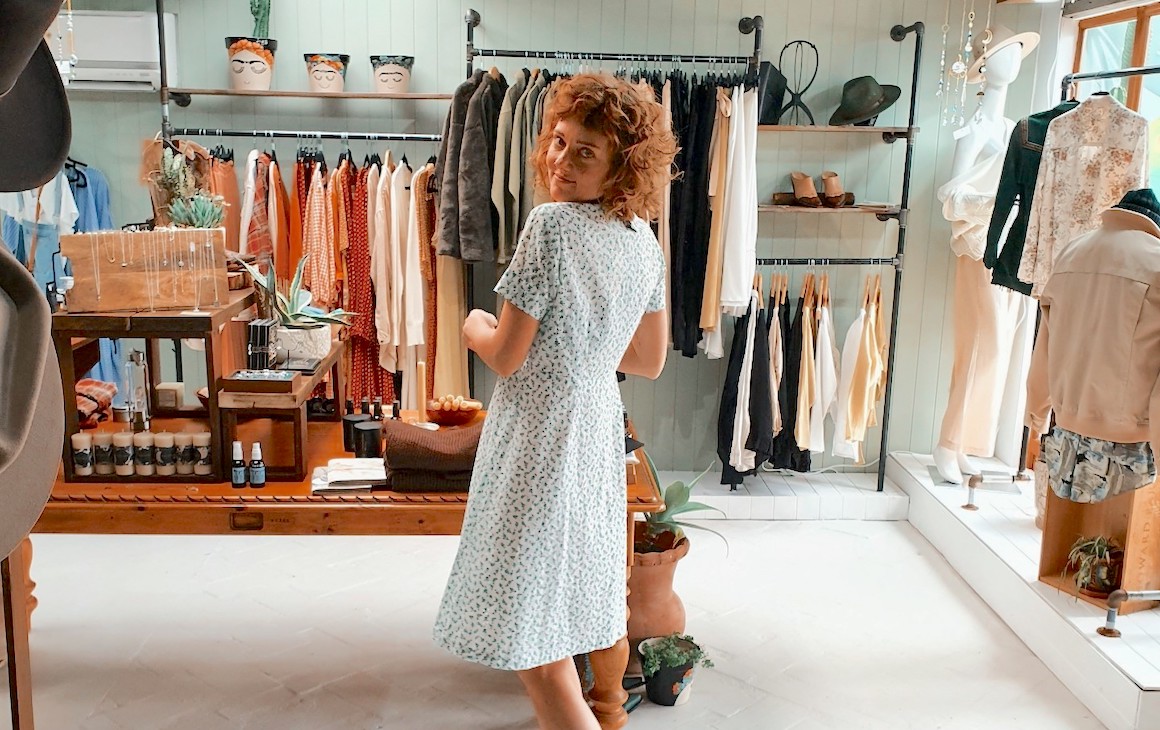 Cowaramup
Reborn Code
Reborn Code's tagline is "sustainable living", which means picking up a steal here comes guilt-free. Which is a good thing considering its extensive vintage clothing collection has had people emptying their wallets since the Cowaramup store opened in 2018. There's a particularly good range of denim overalls, Levi jeans, crochet dresses and cowboy boots- so consider your country wardrobe sorted! 
Cowaramup Lions Op-Shop
Housed in a large shed-like space, this is a bargain hunter's paradise. You can find almost anything here—seriously, their Facebook page features bric-a-brac ranging from ostrich eggs to children's toys. There's also a large collection of clothing, books, homewares, and trinkets. 
Margaret River
Margaret River Antiques
Margaret River Antiques specialises in what the owner Jim calls "serious blokey stuff". A motoring enthusiast's dream, there's antique petrol pumps, old-school signage, and a collection of vintage cars that are worth the trip alone. If that doesn't toot your horn, there's also a selection of fine furniture and vintage decor items. 
Margaret River Lions Shed
Unlike the one in Cow-town, the Margaret River Lions Shed only throws open its doors twice a month and locals know to get there early. If you're lucky you may pick up an original piece of artwork or a hand-shaped surfboard, for next to nothing. The massive warehouse space is filled to the brim with clothing, jewellery, books, homewares, furniture and even sporting gear.  
Witchcliffe
What Witchcliffe lacks in size it makes up for in a plethora of options for vintage lovers. The annual vintage fair cemented the tiny town's reputation as a destination for treasure hunters, but it also has several excellent permanent second-hand stores. The local Red Cross is worth checking out despite its sporadic opening hours and Lucky Kat Collectable's vinyl assortment gives even a Berlin or New York record store a run for its money. If you're short on time though, the two below are a can't-miss.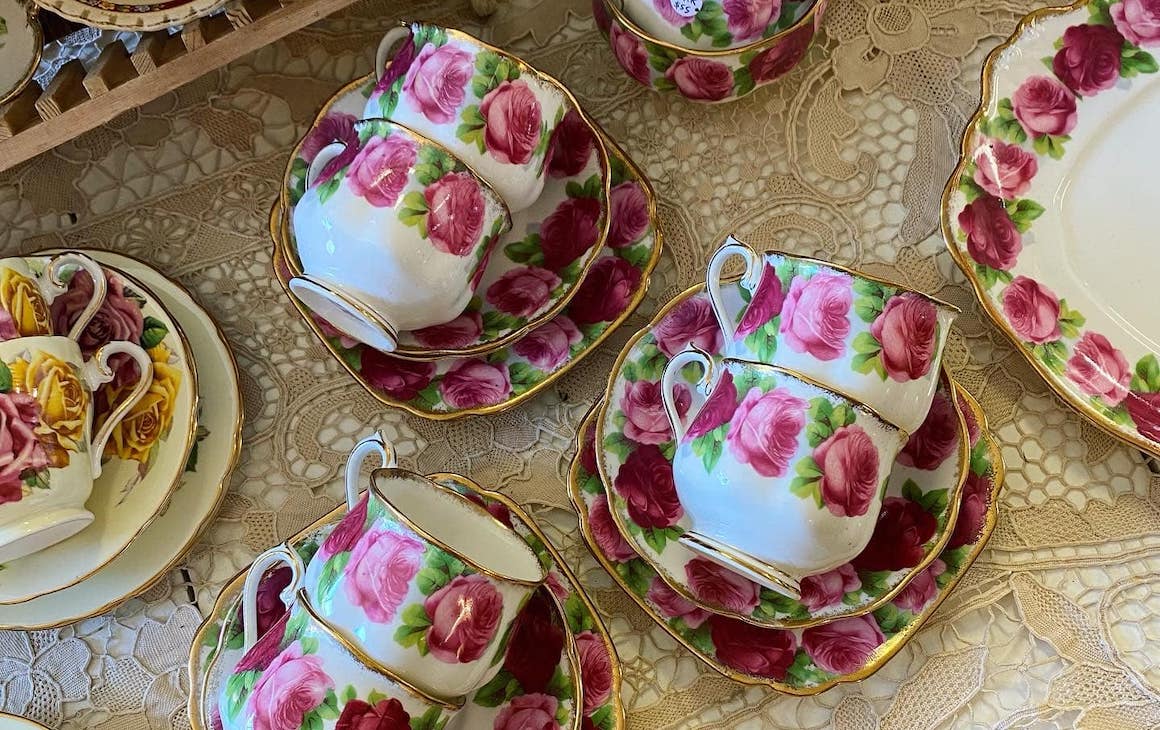 The Flying Wardrobe 
There's a clear passion for all things retro here with an eclectic mix of clothing, books, furniture, and kitchenware. The coloured glassware collection is particularly impressive but the owners have a love of all things quirky and vintage, so you'll find everything from egg cups to old maps of the area. 
The Tiny Store 
Located in a "wonky little glass house" in a rear lane behind town, The Tiny Store feels a bit like stumbling upon a scene from a fairy-tale. The owners do furniture restoration and organise Witchcliffe's vintage fair, so you know they've got the goods. 
Looking for somewhere to stay down south? Check out these beautiful Margaret River Airbnbs.
Image credit: Reborn Code, The Flying Wardrobe